Dropped your AirPods in water?: How to Fix It . You may find that spending time in the water is more enjoyable when the sun is out. Unfortunately, submerging your AirPods in water might potentially ruin an otherwise perfect day.
If you feel overwhelmed to the point that you store your AirPods and their charging case in a bag of rice, then you are not using your AirPods correctly.
Although some models of AirPods are advertised as being water-resistant, it is important to note that this does not mean they are completely impervious to damage caused by water.
If you're here, it's probably reasonable to assume that you've already learned this lesson the hard way by getting your AirPods wet in some way, shape, or form. If not, then you're probably just curious.
Unfortunately, the effects of water damage are frequently permanent, and an Apple technician may not always be able to reverse the damage.
The only real answer to this problem would be to get a new pair of AirPods, which would be an expensive investment for something that happened just once.
The good news is that this article contains information on the most effective techniques to avoid permanently damaging these earbuds. Continue reading to learn how to prevent damage to your AirPods!
Water resistance vs. waterproof
There are now six different models of Apple's AirPods available on the market. The AirPods 1st and 2nd generations, as well as the AirPods Max, do not have an IP classification.
On the other hand, the AirPods Pro, the 2nd-generation AirPods Pro, and the 3rd-generation AirPods all include water and perspiration resistance that meets the IPX4 standard.
Additionally, we can probably expect that the forthcoming variants of AirPods will offer resistance to both water and perspiration.
The ingress protection rating, or IP rating, indicates whether or not a product can tolerate varying degrees of dust and water. Dropped your AirPods in water?: How to Fix it.
You can gain further knowledge regarding IP ratings by reading this article. Having said that, there is a distinction between something being water resistant and being waterproof.
Waterproofing refers to a product's ability to survive extended periods of submersion in water, whereas water resistance refers to a product's ability to prevent water from entering the product.
AirPods that have water and sweat resistance can withstand brief exposure to splashes of water, but they cannot prevent water from entering the device because they are not waterproof or sweatproof.
In addition, the level of resistance declines with continued use because the seals become less effective over time.
When it comes to charging alternatives, none of the charging cases are water resistant, with the exception of the charging case for the third generation of AirPods, which is resistant to both water and perspiration.
Note that even if your AirPods are covered by Apple Care+, you cannot make a warranty claim if they have been damaged by liquid.
Dropped your AirPods in water?: How to Fix It 2023
Now that you understand the distinction between water resistance and waterproofing, let's have a look at the first steps you need to take as soon as your AirPods have been submerged in water.
1. Clean them with a microfiber cloth
After removing the AirPods from the water, you will need to wipe them with a dry cloth. You can use a dry towel, a microfiber cloth (which is preferred), or a napkin for this purpose.
On the other hand, you should use a towel that has a little bit of moisture on it if your AirPods get juice or something similar on them.
Keep in mind that you should only clean the surface of the objects and not force water deeper inside them; otherwise, the risk of damage will increase.
You may also clean the AirPods charging case by applying very little to no pressure while using a cotton swab to do so.
In addition, you shouldn't put anything pointed within the charging port because it contains tiny connectors that are necessary for the charging process.
2. Tip the AirPods and the charging case upside down
If you dropped your AirPods charging case together with the AirPods themselves, the best course of action is to turn the case on its side with the lid open and wait a few hours before handling it again. When you do this, the case for the AirPods will leak any excess water that is inside.
3. Eject water from AirPods using Siri or other tools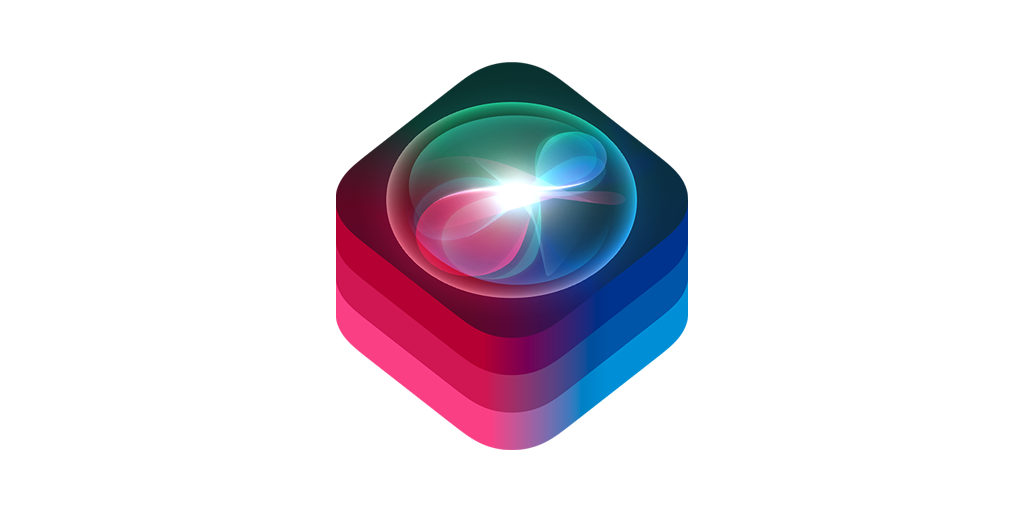 Remove the silicon tips from your AirPods Pro, if you have them, and adjust a few of the AirPods settings before attempting to eject water from your AirPods.
Connect AirPods to your iPhone.
Open Settings on your iPhone.
Select Bluetooth from the list.
Tap the "i" button next to your AirPods.
Turn off the Automatic Ear Detection toggle. If you've AirPods Pro, set it to Transparency mode.
Take the AirPods out of your ear and set them down to the side for now. Using the shortcut provided by Siri, it is possible to expel liquid from your AirPods.
Warning: putting the AirPods in your ears while they are ejecting water can be dangerous. Your ears could be permanently damaged by the high-frequency sound, and the water that is expelled from your AirPods could give you an ear infection.
Using Siri to eject water
Go to this page on your iPhone and tap the Get Shortcut button.
The Shortcuts app will automatically open on your iPhone.
Tap the Add Shortcut button to add it to your Siri shortcuts app.
Go to the Shortcuts tab and then tap the Water Eject shortcut.
Tap Begin Water Ejection from the options.
The sound will come from your AirPods for about a minute and a half, and then it will begin to expel water. You also have the option to use Siri and tell it, "Water eject," which will cause this shortcut to be executed.
4. Dry the AirPods with desiccant/silica gel packets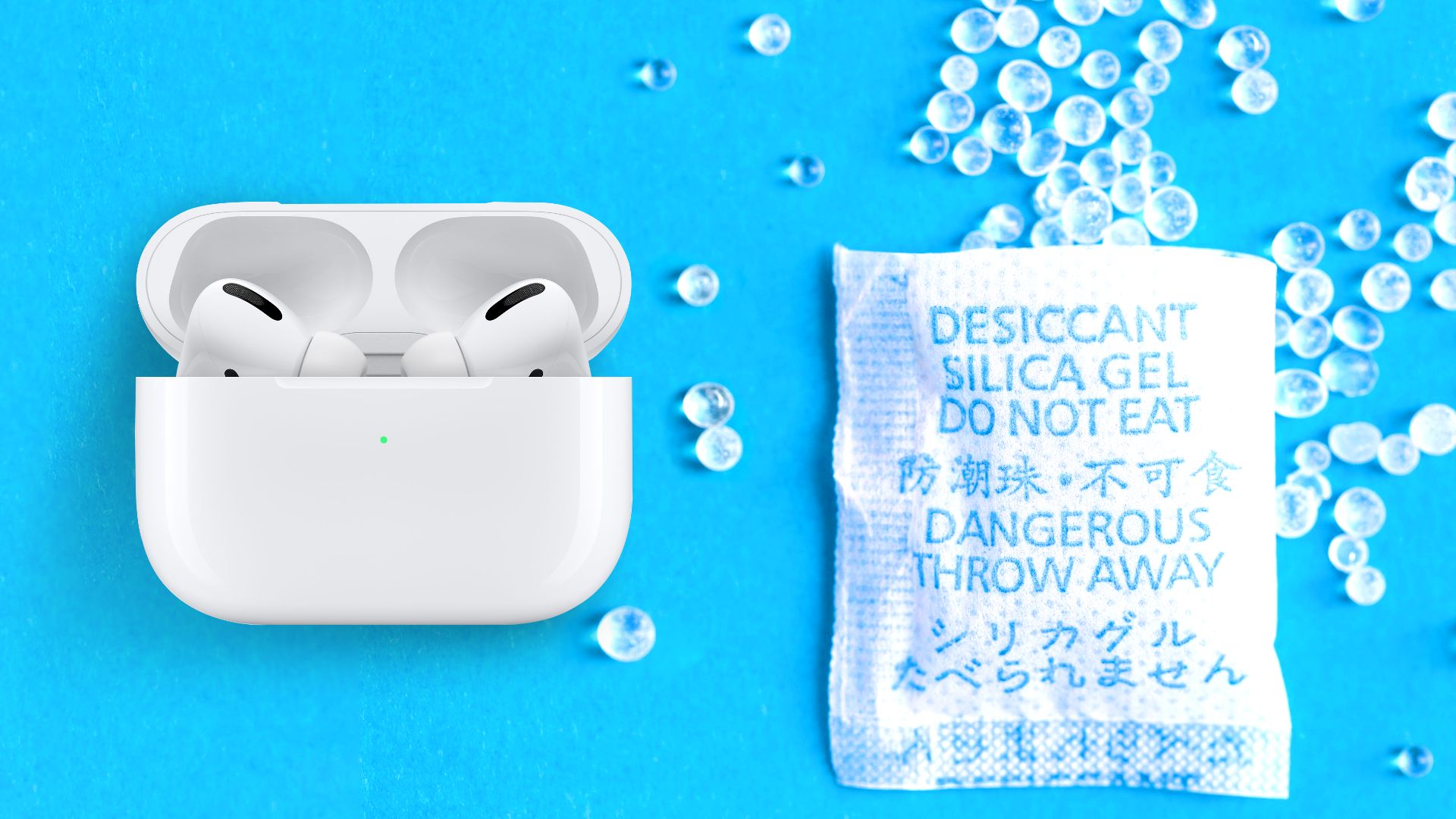 If you want to put your AirPods in uncooked rice, you will be doing more harm than good. This is because dust, starch, and even microscopic grains of rice can get into your AirPods and cause further problems further down the line.
Instead, you can dry the residual moisture from your AirPods by using desiccant or silica gel packets and leaving them for a day.
Because they are able to absorb even a trace amount of water, you will find them included in the packaging of certain electronic gadgets.
If you are unable to find packets of silica gel, you can replace them with crystal-based cat litter purchased from a pet store. Crystal-based cat litter contains the same component as silica gel.
5. Put them under a fan or slightly warm environment
If you want your AirPods to dry out more quickly, you may speed up the process by placing them in a room with a fan or in an environment that is slightly warm. Turning them over in this manner will enable adequate airflow, as was previously suggested.
If you overheat them, you will cause irreparable harm to your AirPods, thus it is in your best interest to avoid doing so.
Additionally, you should keep away from putting them in a microwave oven or where they will be exposed to direct sunlight.
6. Check the sound quality of AirPods
It is recommended that you check the functionality of your AirPods after drying them for at least twenty-four hours and before using them again.
Establish a Bluetooth connection between the two of them and your Apple devices, then play a few of your favorite tunes. Dropped your AirPods in water?: How to Fix It.
If they sound OK, you should be set to go, but if there is any moisture left in your AirPods, you should wait another day before using them so that the moisture can evaporate.
7. Replace AirPods if still not working
If your AirPods still aren't working after you've tried all these different things, your chances of success are quite slim.
You might give them another day or two to see if the problem has been resolved, but if it hasn't then it's time to obtain a replacement.
This comparison of the AirPods 3rd Generation and the AirPods Pro should help you decide which of my favorite headphones to purchase if you're having trouble deciding between the two models.
Tips to avoid water damage in AirPods
If you want to ensure that your AirPods don't suffer water damage, follow these recommendations below.
Don't take your AirPods with you when you're going to swim or anywhere close to the water. Also, never take them out in the rain.
Empty the pockets of your jeans, pants, or shirts before getting them to the laundry.
Don't keep the AirPods close to any spillable liquids like water, juice, coffee, or anything spillable.
Get a waterproof case for AirPods. You can also get waterproof cases for your AirPods Pro if you got those. Remember that it'll protect your AirPods only if the lid is closed. Water can still enter when the lid is open.
Don't take or wear your AirPods into a steam or sauna room to avoid the steam getting inside your AirPods.
Dropped your AirPods in water?: How to Fix It 2023:Newshub360.net
Related Post
Credit :www.Newshub360.net