How to setup call forwarding on an iPhone. There is a straightforward call forwarding option built into your iPhone that enables you to divert all incoming calls to a different phone number.
When you have call forwarding enabled on your iPhone, the device will not ring and all incoming calls will be transferred to another phone.
It is simple to disable call forwarding once it has been temporarily set up so that your iPhone can once again receive calls.
How to setup call forwarding on an iPhone 2023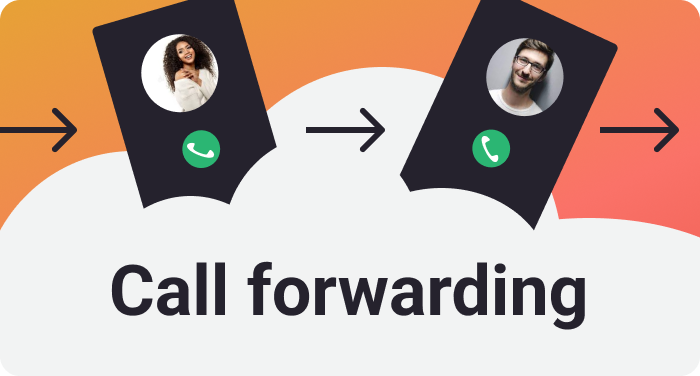 What is call forwarding?
Call forwarding is a feature that allows you to send calls from your mobile phone to a landline phone, another mobile phone, or even to the lines in your workplace or home.
In the event that you have call forwarding turned on and a call comes in, you won't be bothered by the ringing of the phone. Instead, the call will be immediately sent to the number that you have configured to use in order to receive calls that are forwarded to you.
It is very simple to forward calls on an iPhone, and it is important to note that you are able to make use of this convenient feature regardless of the wireless service provider that you select.
How to turn on call forwarding on your iPhone
1. Start the Settings app.
2. Tap "Phone."
3. Tap "Call Forwarding."
4. Turn on Call Forwarding by swiping the button to the right.
5. Tap "Forward To."
6. Enter the phone number that you want to redirect your phone calls to.
7. When you're done, use the back button to save your changes. Don't force-close the Settings app, or you might lose the call forwarding information you just entered
How to turn off call forwarding on your iPhone
1. Start the Settings app.
2. Tap "Phone."
3. Tap "Call Forwarding."
4. Turn off Call Forwarding by swiping the button to the left.
Step-by-step instructions to forward calls
Here is how to set up call forwarding on your iPhone if you receive cellular service via a Global System for Mobile communication (GSM) network.
Navigate to your iPhone's Settings.
Select the Phone option.
Tap Call Forwarding…
Once call forwarding has been toggled on,   appears in the phone's status bar.
If your iPhone model has a dual SIM, you need to pick a line.
Note: Before attempting to set up call forwarding on your iPhone, you must first ensure that you are within range of a cellular network.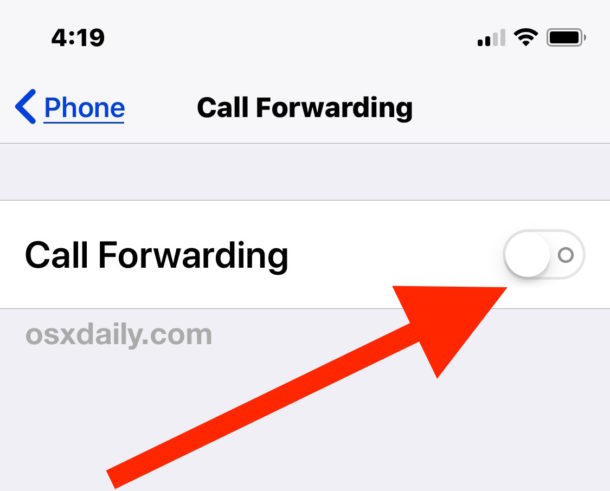 Instructions for enabling call waiting on your iPhone
To activate call waiting on your mobile phone if your service is provided to you through a GSM network, do the following:
In the same way as before, tap the Call Waiting icon, and then turn on the following:
Note: If you are currently on a call and call waiting is not on, any incoming calls will be sent directly to your voicemail.
In most cases, the call waiting feature on iPhones that are equipped to support dual SIM cards will only operate for incoming calls on the same line.
There is a loophole in this rule if you have a data connection and the other line is phoning you using their Wi-Fi connection.
Additional options for configuring call forwarding on an iPhone
Customers in the United States can also set up call forwarding by making use of the service provided by their mobile carrier.
If you have a GSM carrier (T-Mobile and AT&T):
Dial **21* in your phone app.
Enter a number for call forwarding.
Next, hit # and Call.
Once your command has been accepted by the carrier, you will get a message saying your calls have been forwarded.
You can disable the service by dialing #21#.
Precautions before and while setting up call forwarding 
Ensure that you don't forward your calls to a busy number. If not, when you get a call, the caller will hear a busy signal.
If you don't want to enable call forwarding, you can always setup a greeting on voicemail, instructing callers to reach you by a different number.
Check if your carrier charges for every forwarded call that is made. There are several rate plans with a per-minute surcharge or a one-time fee. You may even face toll charges unless you have an unlimited international or national plan. One way to avoid high forwarding charges is by transferring your calls using Skype or Vonage.
If you are in a foreign country, and you don't forward your calls, your calls will go to voicemail if you don't answer. If this happens, you will be charged for a toll call.
Only Verizon lets you forward calls to another number over the internet when you are traveling overseas. Through your Verizon account, you can quickly forward your calls to any number in Canada or the US.
Typically, you won't be able to transfer calls to a number outside of North America. You can solve this issue by setting up a virtual number on Skype, Vonage, or another VoIP provider.
If you are outside the US and you lost, damaged, or had your phone stolen, you can contact customer support so that they can enable the call forward feature and input a telephone number based in the US. Remember that sometimes when you call customer support, international rates may apply. However, as a Verizon customer, you can set up call forwarding via the internet.
Several carriers offer a service known as remote access call forwarding. This feature lets you dial an access number no matter where you are in the world and forward calls to a phone number based in North America.  The service carries a one-time surcharge and a per-minute charge while rerouting calls to a non-local number. It is worth mentioning you can avoid the charges if you have the unlimited US and Canada dialing plan.
How to setup call forwarding on an iPhone 2023:Newshub360.net
Related Post
Credit :www.Newshub360.net