How Do AirPods Pro Work 2023: The Apple AirPods are characterized by their extreme simplicity. They are no bigger than your finger, and there are no buttons on any of them.
To the uneducated eye, they might appear to be nothing more than discarded pieces of cheap plastic.
But Apple's AirPods, and especially the AirPods Pro, come equipped with a plethora of functionality right out of the box
. Simply applying pressure to the white plastic's surface makes it touch-sensitive, and this allows you to control the music being played.
Apple's first pair of truly wireless earbuds received a number of improvements with the release of the AirPods Pro, including active noise cancellation, ear tips that can be adjusted, and Spatial Audio technology.
In other words, they are an upgraded version of Apple's iconic AirPods, and the price tag reflects this upgrade.
How Do AirPods Pro Work 2023
How Does the AirPods Pro Noise Cancellation Work?
Active Noise Cancellation is the feature that stands out as the most significant improvement brought by the AirPods Pro.
AirPods Pro automatically adjust themselves to the surrounding environment by utilizing a set of external microphones in conjunction with specialized software (at a pace of 200 times per second!).
An anti-noise wave is blended into the user's audio in order to filter out environmental noise, and an inward-facing microphone filters out any leftover noise it detects. Together, these two processes work to remove all ambient noise.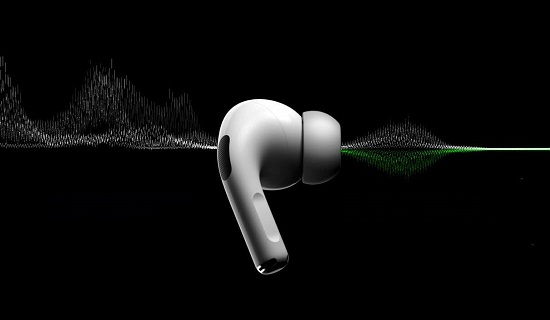 Transparency Mode
When you need to concentrate on a work or want to hear your music more clearly in a setting with a lot of background noise, blocking out environmental noise might be helpful.
Nevertheless, there will most likely be periods of time in which you will wish to pay attention to the environment around you. In a situation like this one, the Transparency mode comes in handy.
Instead of completely turning off Active Noise Cancellation, the AirPods Pro's Transparency mode makes adjustments to the external microphones so that they let in some ambient noise.
This is not only a safety feature, but it also means that you won't have to remove your AirPods from your ears in order to start a conversation with another person.
To switch between Transparency mode and Active Noise Cancellation mode, press and hold the force sensor on the stem of either the left or right AirPod until you hear a chime. This will allow you to transition between the two modes.
If you have your iPhone or iPad linked to your AirPods Pro, you will have the ability to manually adjust the settings for the noise cancellation feature on your iOS device.
Navigate to the Settings menu, then tap Bluetooth, then AirPods Pro, and finally select Noise Control.
In this section, you will have the ability to toggle between the Noise Cancellation mode and the Transparency mode, as well as disable Active Noise Cancellation entirely.
You may also use Siri to toggle noise cancellation. Simply start by saying "Hey Siri," and then either "Noise Cancellation" or "Transparency" to toggle between the two options.
Swappable Ear Tips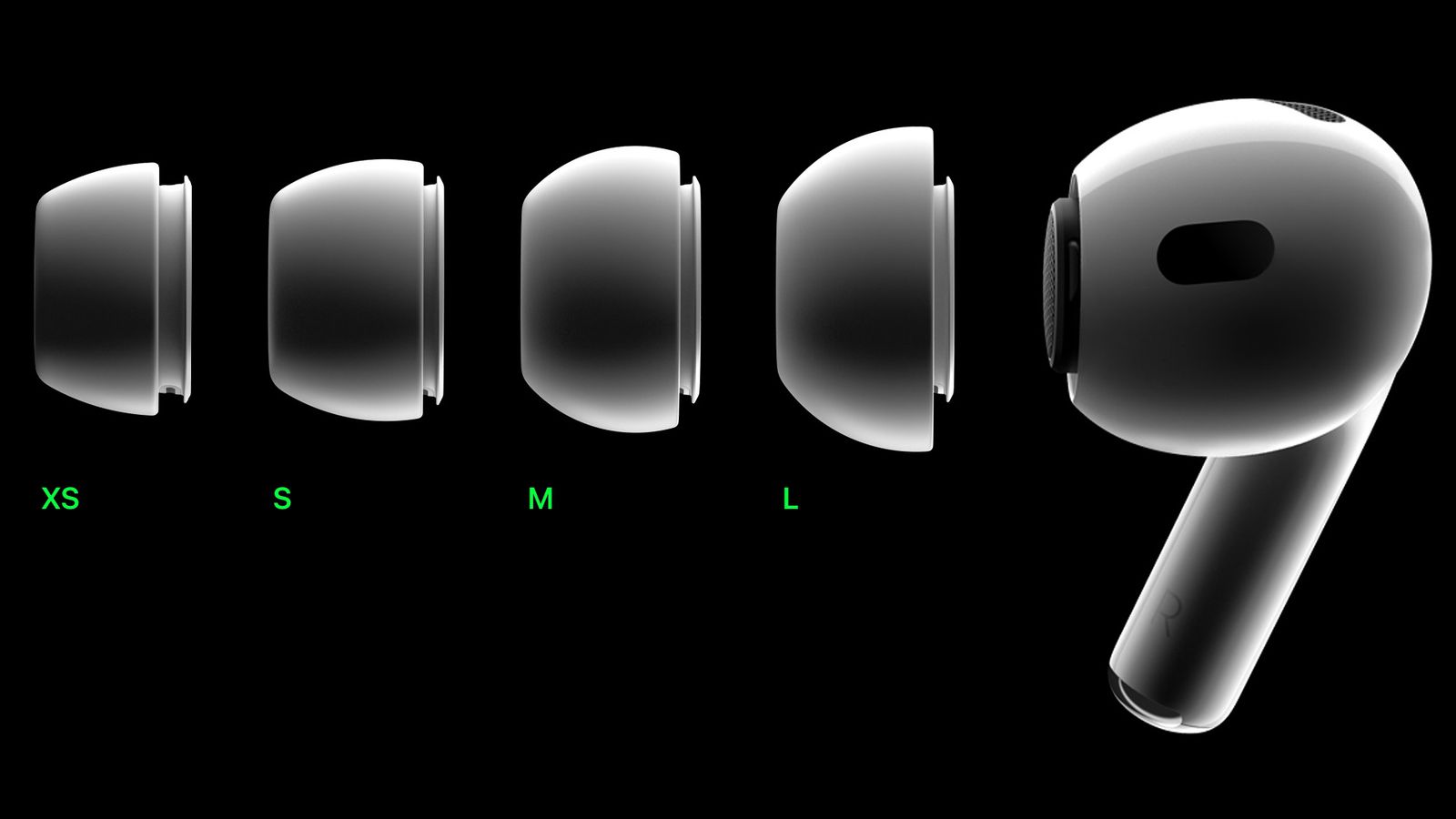 Even while the noise cancellation is due to technology in significant part, the efficiency of the feature is partly determined by how well the headphones fit.
Because of this, AirPods Pro come with three different sets of ear tips that can be interchanged (the medium size are installed by default).
You can manually switch between several ear tips until you find one that is comfortable for you, but Apple also provides a tool called the Ear Tip Fit Test that can assist you.
With your AirPods Pro in your ears, open Settings > Bluetooth on your iPhone or iPad.
Tap the info button next to your AirPods in the device list.
Tap Ear Tip Fit Test (you must have iOS/iPadOS version 13.2 or later installed).
Tap Continue.
Tap the Play button (you may need to scroll down to see it). The test will play audio to determine whether or not the ear tips are fitted properly.
Controlling noise cancellation
1. With the AirPods connected to your iPhone, open the Control Center by swiping down from the top right on an iPhone X or newer or swiping up from the bottom on an iPhone 8 or older.
2. Press and hold the volume meter in the Control Center.
3. Tap Noise Control in the bottom left.
4. Choose between Noise Cancellation or Transparency.
As a helpful hint, this menu also provides a third choice labeled Off. Because this setting just disables the microphone on the AirPods, you will not be able to use the Noise Cancellation or Transparency modes.
Talking to Siri: How Do AirPods Pro Work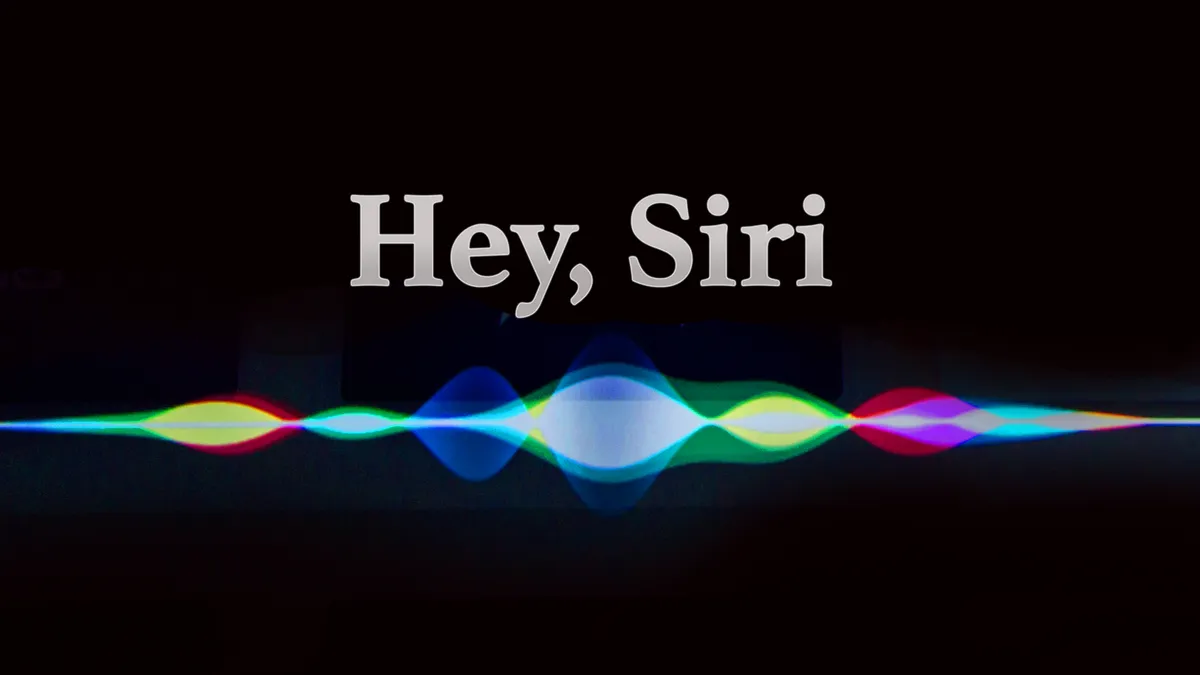 Even if you don't have AirPods, it's simple to activate Siri. However, after you set up your AirPods Pro, further functionalities will become available.
To begin, all you have to do to get Siri's attention when you're using your AirPods is say "Hey Siri" out loud, then proceed to state your request.
Say something to the effect of "Hey Siri, what's the weather like today?" for instance, if you are interested in finding out about the weather.
Additionally, you have the option of configuring Siri to read aloud to you any messages that arrive when you have your AirPods in your ears.
1. Open the Settings app on your iPhone.
2. Tap Notifications.
3. Tap Announce Notifications.
4. For Siri to read your messages, swipe the toggle for Announce Notifications to the right to turn it on.
After you have activated it and linked your AirPods, Siri will read out any text messages that you receive, along with messages from a range of third-party messaging apps. This feature is only available on iOS devices.
In addition, once Siri has finished reading the message, your AirPods will continue to listen for a few seconds so that you can react. Simply inform Siri that you wish to reply, and then utter the words that you wish to use in your response.
How Do I Control My AirPods Pro?
Apple eliminated the touch controls found on the original AirPods and replaced them with "force sensors" for the AirPods Pro.
These force sensors, which are found on the stems of the AirPods Pro, function as virtual buttons.
You may operate your AirPods by pressing the flat indentation on either stem (you'll hear a click after each push). This replaces the previous method of tapping on the AirPods.
It may take some time to get used to the force sensors if you've previously used a pair of normal AirPods, but once you do, they should help you avoid skipping songs and pausing them by accident.
Here's what each press of the stem does:
Single-press: Play/Pause.
Double-press: Skip forward.
Triple-press: Skip backward.
Long-press: Switch between Noise Cancellation and Transparency Mode.
What Else Can AirPods Pro Do?
The Apple AirPods Pro come with a number of the same capabilities as the standard Apple AirPods, including noise cancellation and updated control options.
These features consist of things like microphones for making phone calls and accessing Siri, as well as a case that can wirelessly charge the device.
However, in addition to this, they have some general design upgrades as well as extra audio functions.
The most obvious shifts are in one's physical appearance. The original AirPods had metal ear tips, while the AirPods Pro feature silicone ear tips, and the stems are shorter.
It is difficult to argue against the fact that the AirPods Pro have a superior sound quality, even if you favor the look of the original AirPods.
The AirPods Pro have enhanced low-end sound as well as noise cancellation that is more natural. This is in part because to the silicone ear tips, which create a seal in your ears.
Although they are not completely waterproof, AirPods Pro are water resistant. Even though they have an IP certification of IPX4, which indicates that they are resistant to water and perspiration, it is highly unlikely that they will be able to withstand being completely submerged. In other words, you shouldn't bring them with you when you go to the pool.
Adaptive EQ : How Do AirPods Pro Work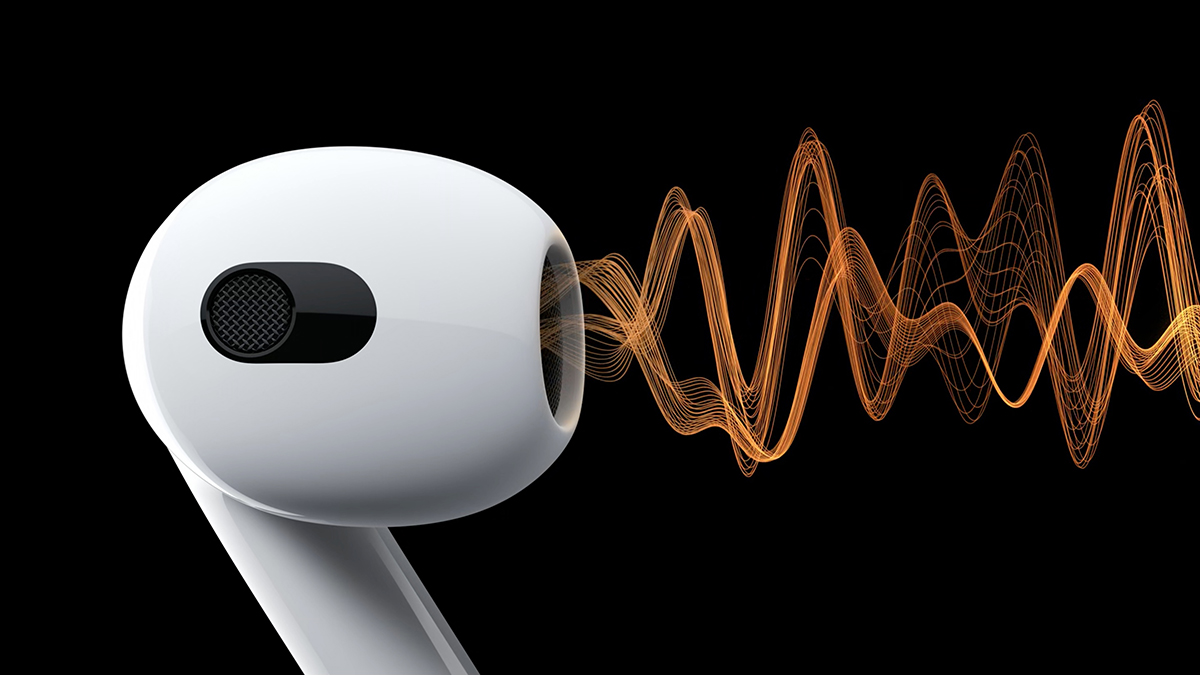 In addition, the internal microphones make use of a technology called Adaptive EQ, which enhances the quality of the sound based on your physiological characteristics.
Apple claims that the AirPods Pro "automatically tunes the low and mid-frequencies" with the use of an unique high dynamic range amplifier.
This allows the AirPods Pro to "deliver pure, extraordinarily clear music while also prolonging battery life."
Battery Life: How Do AirPods Pro Work
When it comes to the duration of the battery life, the AirPods Pro offer performance that is on par with that of the second generation of AirPods.
You can get up to five hours of listening time out of a full charge if you turn off noise-canceling and transparency.
However, you will only get about four and a half hours out of a full charge if you use those settings.
When fully charged, the wireless charging case that comes with the headphones offers more than 24 hours of listening time.
Spatial Audio: How Do AirPods Pro Work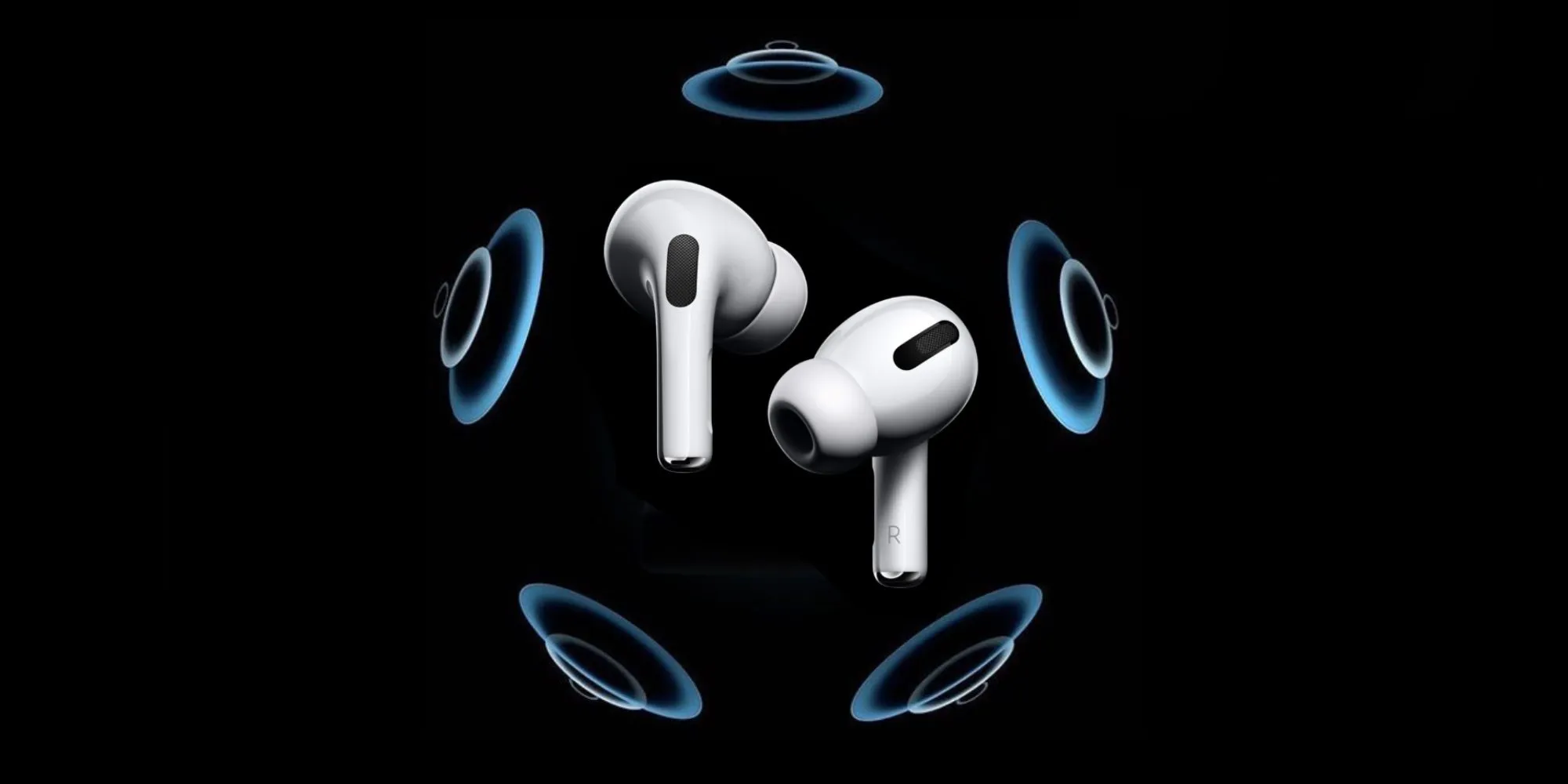 The last noteworthy aspect of the audio experience is called Spatial Audio. Dolby Atmos immersive audio is now available on AirPods Pro thanks to this functionality, which was introduced in a firmware upgrade.
This indicates that you will be able to experience surround sound while using your AirPods Pro to watch content from Apple TV or other streaming services.
You'll need an Apple device running iOS 14 or iPadOS 14 and a streaming provider that supports 5.1, 7.1, or Dolby Atmos in order to take use of Spatial Audio.
Customizing your AirPods' controls and name
What we've described so far are your AirPods Pro's default controls. But you can edit some of these features from the Bluetooth menu.
1. While wearing your AirPods, open the Settings app on your iPhone.
2. Tap Bluetooth.
3. Tap the i icon next to the AirPods Pro to open their settings.
4. While in the AirPods Pro's settings, you can customize their controls in the following ways:
Use the Press and Hold AirPods section to change what happens when you squeeze your AirPods' stems. By default it'll turn Noise Cancellation on and off, but you can set it to activate Siri instead.
Turning on Automatic Ear Detection will pause whatever you're listening to when you take an AirPod out of your ear.
Connect to This iPhone is useful if you have multiple devices paired to your AirPods, like an iPad and Macbook. Set this to Automatically, and your AirPods will connect to whatever device you're using as soon as you turn it on. Set it to When Last Connected to This iPhone, however, will connect the Airpods to the device you last used them with.
Tap Name at the top of this page to change your AirPods Pro's name. This is the title it'll show up with in the Bluetooth menu.