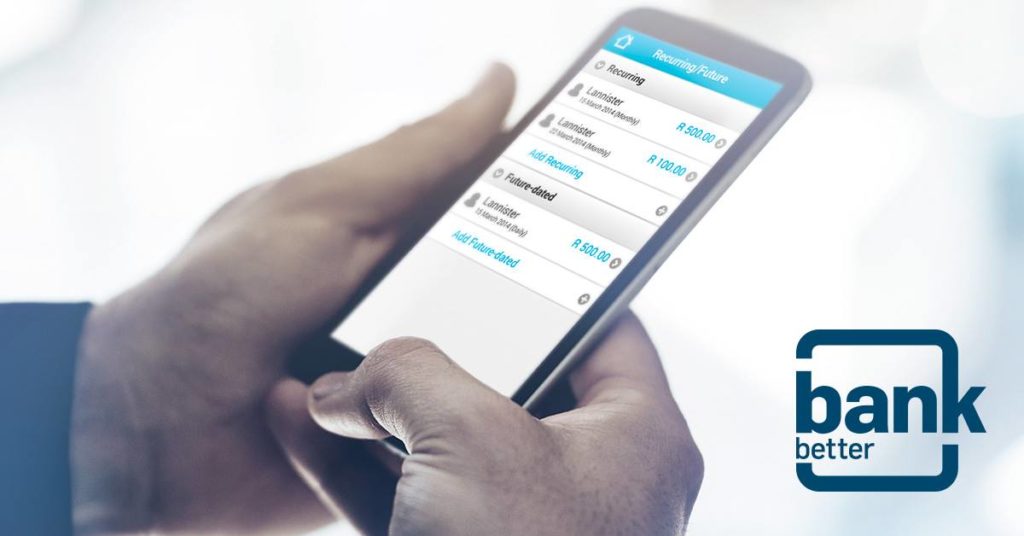 How to Reverse Payments on Capitec App in 2023: The younger generation of South Africans are rapidly adopting Capitec as a primary banking option, propelling the company to the forefront of competition in the process.
Lafferty gave this financial institution the highest possible rating for two years in a row, and it has since grown to become the second-largest retail bank in South Africa.
The Capitec app has also grown in popularity to become one of the most widely used apps for banking and transferring money in the country. Each month, Capitec welcomes an additional 120,000 new clients.
You may use your mobile phone to make transfers from one Capitec bank account to another, as well as from a Capitec Account to accounts held at other banks, without ever having to leave the convenience of your home or place of business.
The Capitec app and the USSD code are the two primary means by which this may be accomplished.
But what happens if you send money to the wrong bank account by accident, or if someone uses your banking app without your permission? It is necessary for you to cancel the payment. The concern that arises is, as a result, how can I cancel a payment that was made using the Capitec app that was not a debit order?
How to Reverse Money Using Capitec app
In the event that someone has used your Capitec app without your permission, that you have made a transfer in error, or that you have simply changed your mind about a transaction, and no longer want to follow through with it, you may want to know how to reverse that transaction.
You can do this by logging into your Capitec account and selecting the transaction in question from the list of recent activity.
You are no longer required to go to the bank in order to dispute a transaction and ask for it to be reversed as a result of the progress that has been made. However, there are some conditions that must first be met before the payments can be canceled.
Simply log in to the Capitec app on your mobile device, choose the disputed debit order, and follow the on-screen instructions. The following is a detailed instruction that will walk you through each stage of reversing a debit order using the Capitec App:
First, launch the Capitec Mobile Banking app that's been installed on your device.
Step 2: After reviewing the available options, select "Transact."
After that, proceed to Step 3 and choose Debit Orders.
Step 4: After that, login in to your account by entering your Remote PIN.
Step 5: Then select a debit order from the history menu
Step 6: Choose a justification for the disagreement from the available alternatives.
Step 7: After that accept the agreement
Using the Capitec app in this manner will allow you to cancel previously authorized debit requests.
Please be aware that Capitec has a policy that states it will only accept challenges of debit orders that are below R800 in value. That implies that if the order you seek to challenge and reverse is in excess of R800, you will then be required to please visit the Capitec bank office that is closest to you.
Customers are strongly encouraged to dispute only unlawful debits by the bank.
However, there is no assurance that a reversal order will be attended to; this will rely on the cause behind your request for a withdrawal, in addition to your request matching some other requirements established by the bank. There is no guarantee that a reversal order will be attended to.
So, what exactly are these conditions that must be met before reversal petitions may even be considered?
On the Capitec app, the following are acceptable explanations for reversing a debit order:
If someone uses your Capitec app without your knowledge.
If you are receiving two separate bills for the same item.
If you have already made the payment but realized that you made a mistake.
In the event that you made a payment after being deceived.
However, it is essential to keep in mind that challenging a payment is not always a smart idea; doing so might lead to one experiencing a variety of negative repercussions. Therefore, you need to give it some serious consideration before moving further with a disagreement over a payment.
When you contest a legal debit order, the following are some of the possible outcomes:
If the money was supposed to go to the insurance company, then a contested payment order might result in the cancellation of an insurance policy or service.
A disputed payment might bring to a drop in one's credit score, which can make it more difficult to get fresh credit in the future.
Under some conditions, it might result in the individual being handed over for delinquent debt or fraud, both of which could lead to the accumulation of more debt.
Disputing a legal payment order might result in increased insurance premiums or interest arrears in the future.
When one disputes a lawful payment, they put themselves in a position where it is more difficult to join into subsequent agreements.
There's a chance that Capitec won't even let you update your account, and there's also a chance that the bank won't let you take use of the value-added services they provide, including loans and other services.
Let us also put the following warnings to your notice:
Before a person is allowed to reverse payments, they must must fulfill a few more requirements first.
It is not assured that payments will be reversed; nonetheless, the only way to get your money back into your Capitec Bank account is to challenge the debit order as soon as it is completed. There is a possibility that the decision cannot be reversed once the grace period of forty days has passed.
Even in the event that a request for reversal is granted, it is possible that the process will take up to 24 hours to be completed.
Conclusion: How to Reverse Payments on Capitec App in 2023
Based on the information that you have just read, we are able to tell you that it is possible to reverse payments that have been made from your Capitec account, and then get the money back into your account; however, it is not always a good idea to do so.
You can read more about why this is the case by clicking here. When you reverse payments for a product that has been shipped or delivered to you, you put yourself at risk of facing criminal penalties. Reversing payments can be considered a form of fraud.
If you make a payment to an insurance company, you run the risk of becoming responsible for fraud charges, but you also run the risk of incurring additional penalties, such as losing your insurance coverage, paying higher premiums and interest rates, and perhaps losing your insurance coverage altogether.
Because Capitec does not arbitrarily reverse payments that have been made for legal purchases, you will need to demonstrate to the bank that your request to reverse a payment is warranted and that it satisfies the conditions under which the bank allows reversals to be processed.
Capitec is not responsible in any way for how its services are utilized, whether properly or improperly.
The business strongly recommends that you always keep your banking passwords, phone applications, and other sensitive information private, and it provides a stern warning that you will be solely responsible for any problems that arise as a direct result of the reversal orders you place.
How to Reverse Payments on Capitec App in 2023 – Newshub360.net
CHECK THIS OUT:
♦  Top 20 Highest Paid Footballers in South Africa 2023
♦  Top 20 Highest Paid Footballers at Mamelodi Sundowns 2023
♦  Top 20 Highest-Paid Footballers at Kaizer Chiefs [ Billiat is 2nd ]
♦   Top 20 Highest Paid Footballers at Orlando Pirates 2023
♦   Top 20 Highest Paid Footballers at Supersport United 2023
♦   Top 20 Highest Paid Footballers at Royal AM 2023
♦  Top 10 South African Footballers Who Went Broke After Retirement
♦  Top 10 Richest Football Club Owners in South Africa [ Motsepe is 2nd]
♦  Top 10 Most Expensive High Schools in South Africa 2023
♦  Top 10 Richest Football Clubs in South Africa
Credit :www.Newshub360.net