The 21 Most Amazing Island Vacation Destinations on Earth 2023: Need a tropical getaway badly?
On an island getaway, you can spend the day sinking your toes in the sand while sipping a cocktail or taking in the breathtaking landscape on a range of outdoor experiences.
With this list of the world's most incredible island getaways, you're sure to find the ideal location for your next vacation if you're in need of some sunshine.
21 Most Amazing Island Vacation Destinations on Earth 2023
1. Bora Bora, French Polynesia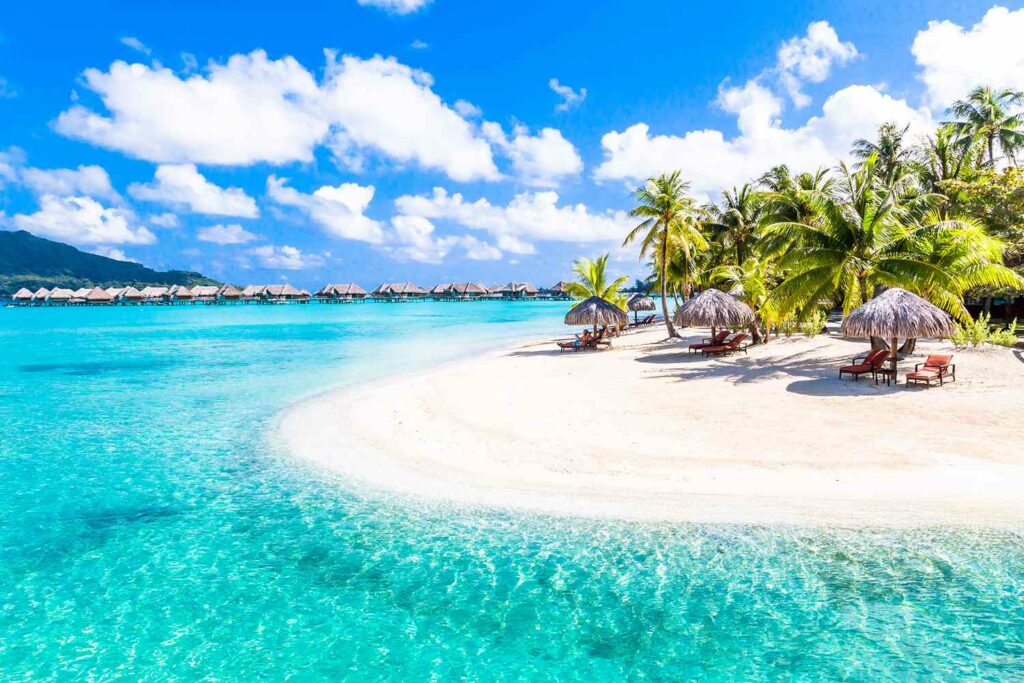 It has been said that Bora Bora is the most magnificent location on earth. It gives the option to unwind on pristine white sands, get active by hiking up Mount Otemanu, and spend the night in enchanting thatched-roof huts that look out over the South Pacific's azure waters.
With a backdrop of towering basaltic peaks clothed in a rain forest, the island's famed lagoon is all the colors of the rainbow and surrounded by tiny islets. Friendly manta rays and sharks are waiting inside.
The list of outdoor activities available to guests includes diving, snorkeling, lagoon excursions, and parasailing, while staying in a luxury overwater hotel is at the top of every traveler's wish list.
2. Providenciales, Turks and Caicos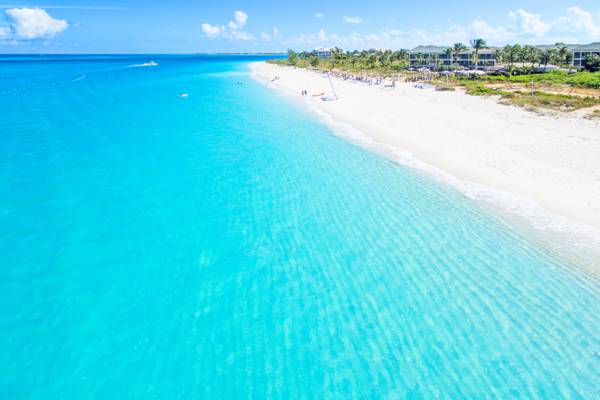 Even seasoned visitors to the Caribbean couldn't locate Turks and Caicos on a map not too long ago, but now it's one of the most well-known island chains.
It consists of four low-lying, largely underdeveloped islands that are situated between the southern Bahamas and Hispaniola, a short flight from Miami.
The island of Providenciales, sometimes known as "Provo," is the most developed in the archipelago.
It boasts countless kilometers of white, powdery beaches along the edge of pure, blue waters that are excellent for diving and snorkeling, especially close to Grace Bay, which has a lengthy coral reef rich in marine life, as well as first-rate lodging and fine dining options.
3. Maldives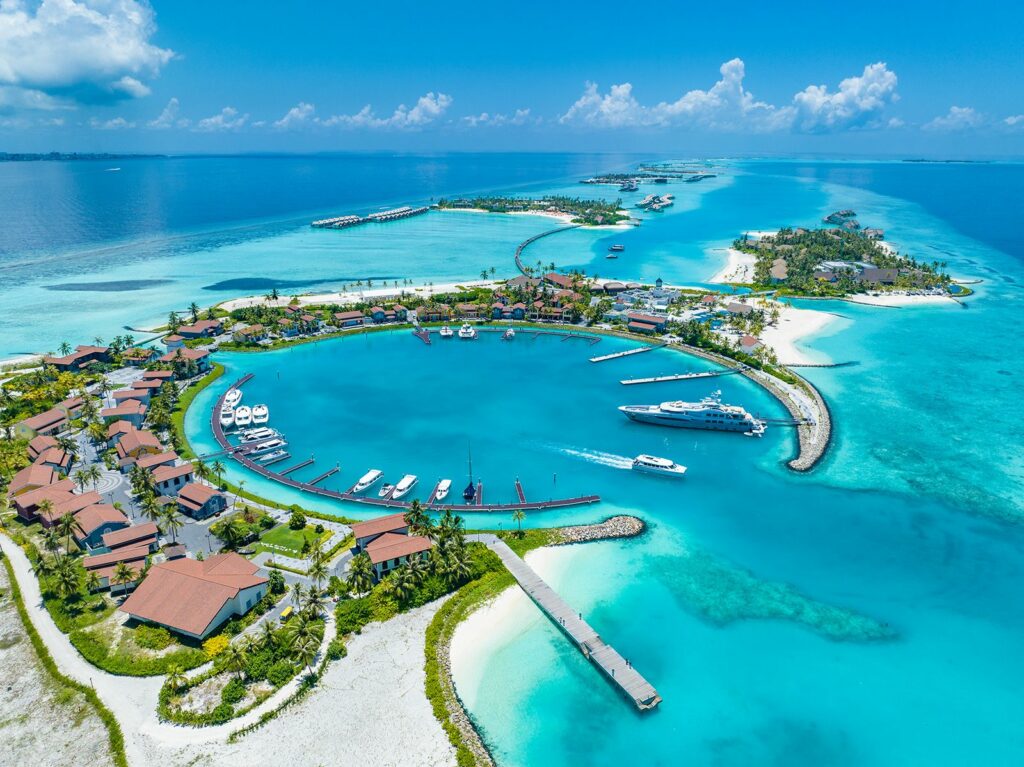 With its beautiful white sand beaches and extraordinary underwater life, the Maldives, a series of around 1,200 small islands and coral atolls in the Indian Ocean, is perfect for seclusion.
Spend your days swimming over coral reefs and admiring the diverse marine life, which includes countless fish species, turtles, whales, and dolphins.
Or, you might simply enjoy relaxing on the soft, powdery dunes at one of the opulent overwater resorts while admiring the breathtaking environment, which includes some of the most brilliant cyan-blue waters you'll ever see.
4. Maui, Hawaii
One of the best islands in the world, Maui has regularly been ranked. It offers all the amenities you could want in an island getaway, including breathtaking scenery, opulent resorts, and thrilling activities.
Despite its popularity, there are still certain beaches that are largely abandoned, including Hulopoe Beach. If you visit during the week, you might have the beach to yourself—with the possible exception of a pod of dolphins who like to jump into the ocean next to snorkelers.
This area is also home to the fabled Hana Highway, one of the most spectacular drives in the entire world. From Kahului to Hana, it stretches 52 miles along the northern coast and is home to stunning black sand beaches, panoramic ocean views, waterfalls, and thick vegetation.
5. Bermuda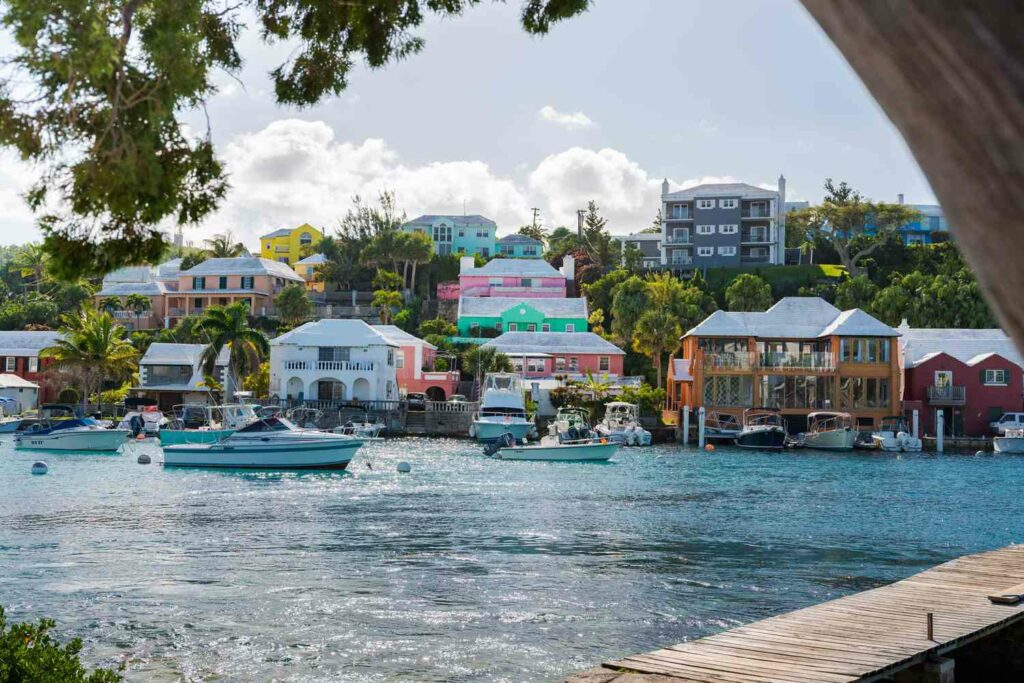 This tiny island in the North Atlantic is not only simple to get there from the East Coast, but it also has a ton of things to do, such snorkeling close to beaches with pink sand, discovering caverns beneath the surface, playing golf, going shopping, and more.
There are several opulent lodging options, perfect for romance and leisure, as well as many top-notch spas. When Mark Twain made his final trip to Bermuda in 1910, he wrote: "You go to heaven if you want to, I'd rather stay here."
6. Aitutaki, Southern Cook Islands, Polynesia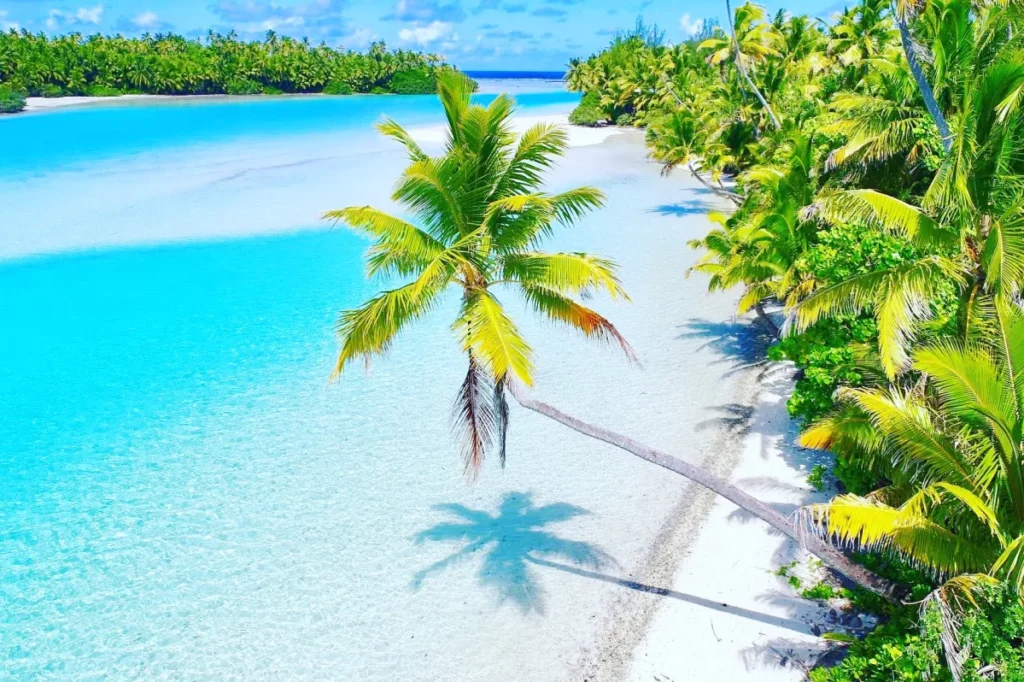 With its palm-lined beaches, warm turquoise waters, and practically perpetually sunny skies, this island in Polynesia's Southern Cook Islands is the ideal tropical getaway.
The true beauty of Aitutaki cannot be adequately captured in photographs. The island is well-known as one of the top locations in the world for snorkeling, offering the ability to swim amid stunning corals and a variety of tropical fish species.
Even though there are many tourist attractions, they are nonetheless discreet enough to not disturb the island's peace.
7. Boracay, Philippines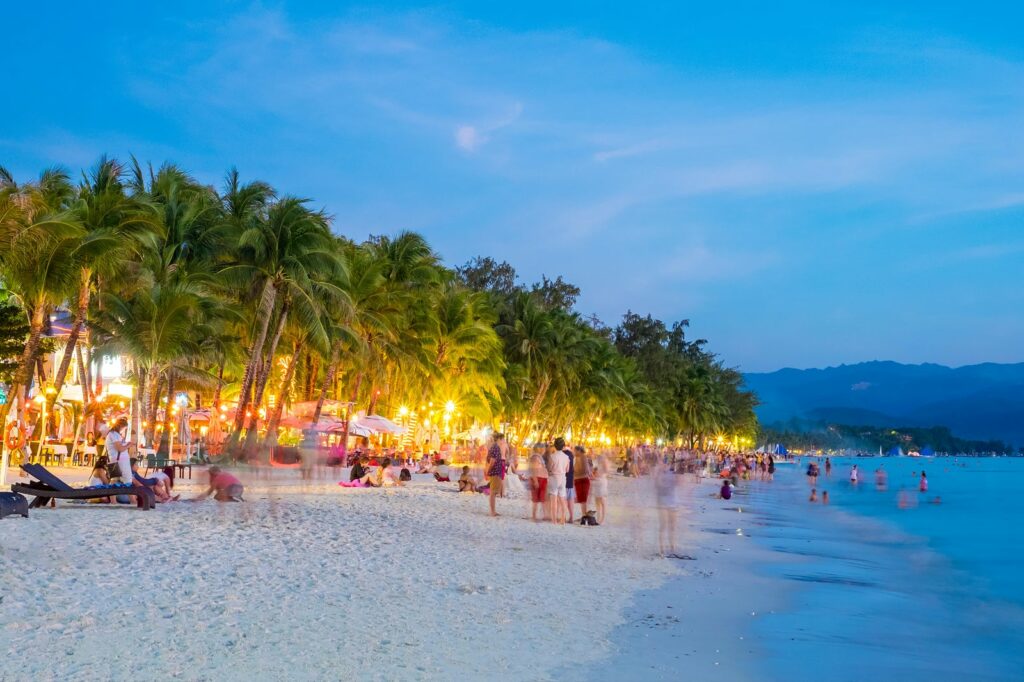 One of the most stunning islands in the Philippines is this 10-square-mile island in the Western Philippines.
White Beach, a 2.5-mile stretch of picture-perfect sands at the edge of shallow blue sea ideal for swimming or snorkeling, is its main attraction.
Bars, restaurants, hotels, and dive shops flank the beach, and multicolored parasails frequently fill the sky.
In addition, you can go diving, snorkeling, cliff diving, parasailing, or go on an exploration excursion to a secluded cove with a lagoon filled with turquoise water.
8. Ko Tao, Thailand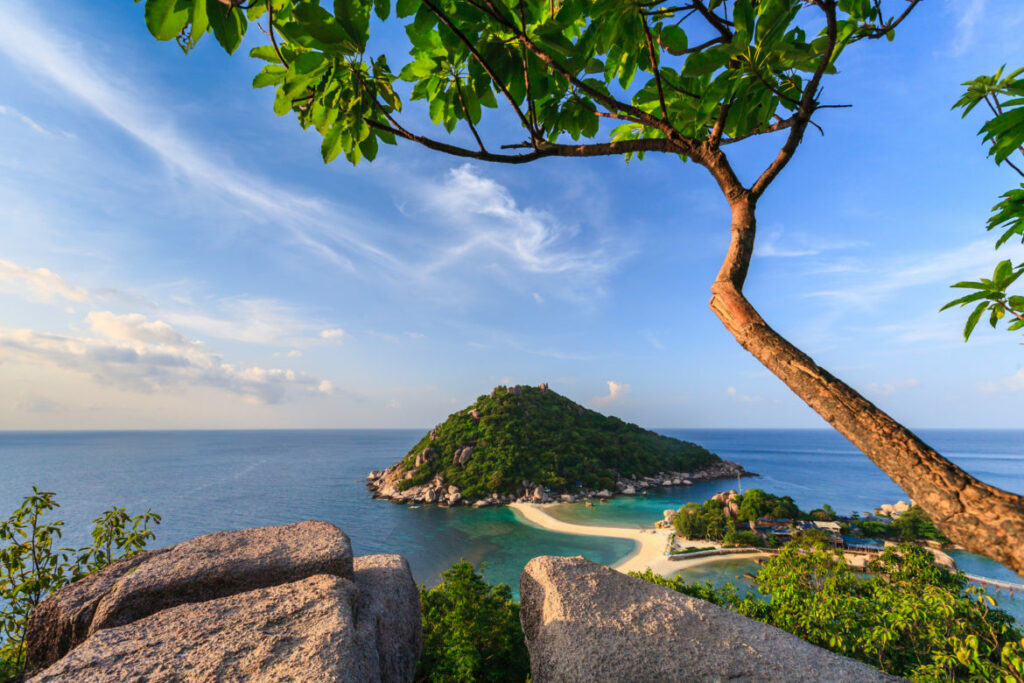 The palm-fringed island of Ko Tao, which is located in the Gulf of Thailand, gets its name from the numerous sea turtles that live there.
Visitors are encouraged to spend their afternoons unwinding with a good book or taking a nap by the 300 days of sunshine annually and the white sand beaches protected by steep hills, some of which can only be traversed by four-wheel-drive cars.
Active individuals will also find much to do, such as hiking, rock climbing, bouldering, scuba diving, and snorkeling.
9. St John, U.S. Virgin Islands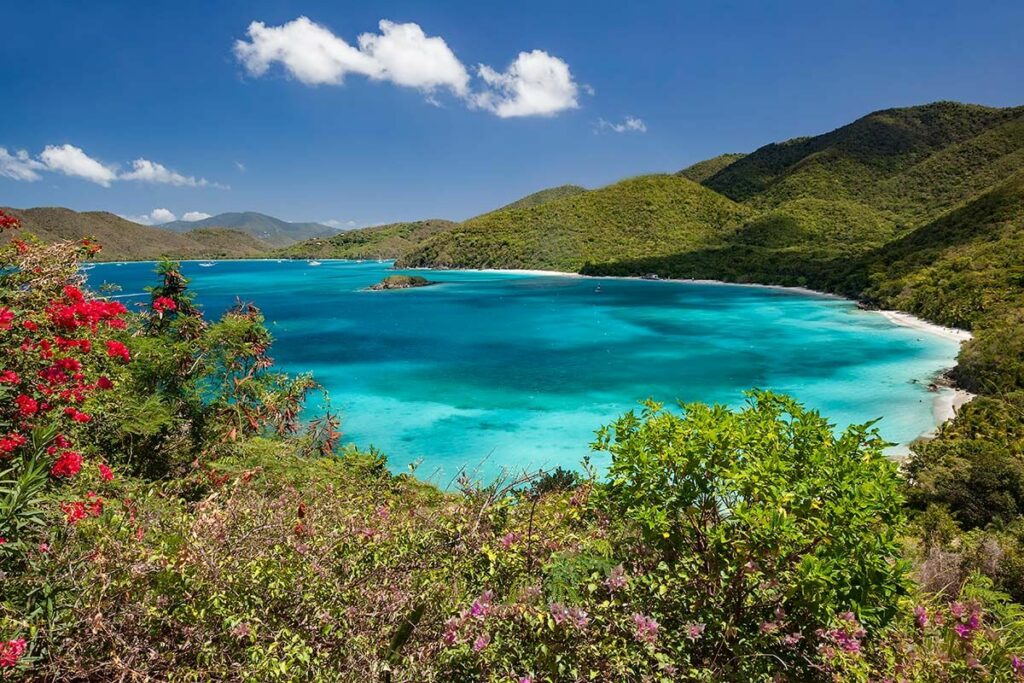 One of the few Caribbean islands unspoiled by civilization is St. John. The island is gloriously quiet and low-key because two-thirds of it is a protected national park, and there are no cruise ship docks or airports.
With the miles of jungle paths that meander by gnarled trees, thorny cacti, petroglyphs, and sugar mill ruins, hikers will be in hiking heaven.
Snorkelers will adore the shallow, turquoise water, which is alive with a variety of marine life, including turtles and eagle rays.
10. Bali, Indonesia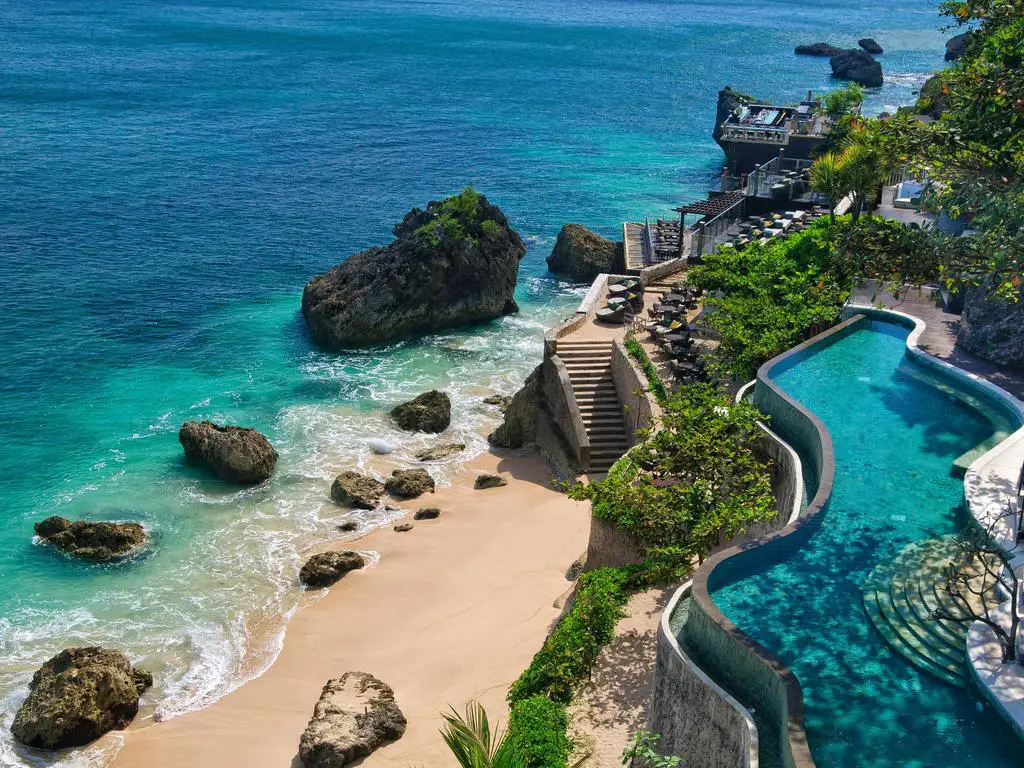 With its skyline of breathtaking mountains and pointed pagodas, Bali is truly unlike any other destination. It's no wonder that the name Bali means "heaven."
Here, you may take part in interesting activities including up-close encounters with monkeys at Uluwatu Temple, taking pictures of rice terraces, playing with Sumatran elephants, sinking your toes in the soft sand, and eating some of the tastiest fresh seafood you've ever tasted.
Bali truly has it all, including a sophisticated social scene as well as natural and spiritual beauty.
11. Palawan, Philippines
The Puerto Princesa Subterranean River, one of the world's longest underground rivers, is now considered one of the new seven natural wonders of the world, and Palawan is growing in popularity as a result.
Visitors can board a guided boat excursion to explore a stretch of the river, where karsts formed by limestone dissolving can be seen in every direction.
The five-mile route travels through a network of underground caves. The island is also home to beautiful lagoons and endangered species like the Calamian deer, Sunda tree squirrel, and Philippine crocodile.
Additionally, it has some of the Philippines' most stunning beaches.
12. Fernando de Noronha, Brazil
Fernando de Noronha, a Brazilian archipelago of 21 islands, is home to a variety of animals and is a UNESCO Natural World Heritage Site.
Baia do Sancho, one of the island's exquisite untouched beaches, is rated among the greatest in the world. It's one of the best places on earth for snorkeling and diving, with clean green waters teeming with colorful fish, sea turtles, and dolphins.
Natural swimming holes, beautiful waterfalls, craggy cliffs, and caverns can all be found on land.
13. Santorini, Greece
It's likely that Santorini is on your vacation wish list if you've never gone there. This fabled island, which is a part of the Cyclades, is also rumored to be where Apollo was born.
It is one of the most picturesque islands in Greece, with its whitewashed cave homes backed by blue-domed churches spilling down the rim of an old volcanic crater.
It is situated at the southernmost point of the archipelago. Along with impressive black, red, and white beaches, the volcanically created island is home to prehistoric ruins.
History buffs may see the ruins of Thira and Akrotiri, while foodies can indulge in the delicious Mediterranean delicacies.
14. Mauritius
One of the most popular travel locations in Africa is Mauritius, an island located 2,000 miles off of the southeast coast of the continent in the center of the Indian Ocean.
It provides a variety of outdoor activities, such as water sports of every kind and mountain treks. Enjoy bird watching, colonial exploration, a wide variety of delectable cuisine, a stay at one of the numerous top-notch resorts, and relaxing on gorgeous beaches.
Even one of the world's top botanical gardens is accessible.
15. Madeira, Portugal
Maderia is a paradise of breathtaking natural beauty with almost 100 miles of shoreline and breathtaking views in every direction.
It truly resembles "Eden," with a profusion of lush vegetation, avocados, mangoes, and orchids that grow in the fertile soil of a dormant volcano.
There are countless miles of rocky hiking trails, and along the northern coast are a number of crystal-clear natural swimming pools.
On a black sand beach, there are tranquil saltwater swimming holes cut straight into the craggy lava rocks. Funchal, the capital of the island, is home to prestigious hotels and revered churches.
16. Tasmania, Australia
The island of Tasmania, off the coast of Australia, is perfect for thrill-seekers since it provides the chance for strenuous hikes and very spectacular views.
Despite being the smallest of Australia's six states, the island is not insignificant. In actuality, it's around the same size as Ireland.
The land is covered with untamed and breathtaking scenery, from the Freycinet Peninsula's pristine white sand beaches and iridescent blue bays to tall mountains and lush forests.
Additionally, you'll discover a peaceful island lifestyle, a temperate temperature, a rich history, wonderful food, and pleasant locals.
17. Roatan, Honduras
The second-biggest coral reef in the world surrounds Roatan, the largest of Honduras' Bay Islands, which are perched on a volcanic rock spine.
In recent years, it has gained recognition on a global scale as one of the top locations for scuba diving and snorkeling. It is famous for its magnificent beaches with powder-soft sands and crystal-clear oceans.
Additionally, visitors can go horseback riding on the sand, take canopy tours through the natural jungle, explore mangrove tunnels, play golf, and participate in just about every type of water sport possible.
18. Kauai, Hawaii
The oldest, roughest, and one of the most relaxed islands in the Hawaiian archipelago, Kauai is a naturalist's dream come true.
Photographers and, frankly, anyone who appreciates being fascinated by breathtaking landscape are drawn to the Na Pali shore.
The island is filled with waterfalls and lovely bathing spots, making the hiking here wonderful. The 10-mile-long Waimea Canyon is one of the world's most distinctive natural wonders, together with the soaring cliffs of the Na Pali coast.
19. Vancouver Island, Canada
Vancouver Island is one of the most spectacular islands in the world to visit, with stunning beaches, an abundance of wildlife, including bears, whales, and bald eagles, as well as wineries and even natural hot springs.
It is by no means a tropical getaway. This region of the world is home to some of the most stunning vistas, including wide-open oceans, placid inland waters, towering mountains, and dense rain forests.
It also provides a variety of outdoor activities, including kayaking, surfing, sailing, and trekking as well as opportunities for riding, hiking, and bird watching. In Victoria, the capital of British Columbia, you can also visit Butchart Gardens, one of the best show gardens in the world.
20. Galapagos, Ecuador
The Galapagos Islands are a place that is truly unique. This mythical archipelago, which is located about 600 miles off the coast of Ecuador and features cerulean-hued coves, tropical beaches, and cactus woods, is most well-known for its animals.
Here, you may go snorkeling with sea lions and turtles, relax in the sun next to iguanas on black lava rocks, and even watch penguins walk around.
Even though this may not be your standard tropical getaway, you won't soon forget it.
21. Bazaruto Archipelago, Mozambique
Five idyllic islands in the Indian Ocean—Bazaruto, Benguerra, Magaruque, Santa Carolina, and Bangue—can be visited through the Bazaruto Archipelago.
In 2002, the entire island chain was designated a national park, maintaining its status as a mostly unspoiled, wildlife-rich natural haven.
There are pristine beaches and stunning coral reefs in the region, including Two Mile Reef, a barrier reef that is home to over 2,000 different species of fish as well as dugong and marine turtles.
The archipelago is covered in sand dunes, while inland salt lakes and tidal flats provide habitat for a diverse range of seabird species.
21 Most Amazing Island Vacation Destinations on Earth 2023 – Newshub360.net
Related Post

Credit: www.Newshub360.net