These are the Best Fast iPhone Chargers for 2023. For those who purchased an iPhone 14 (or iPhone 13) and were disappointed to find that Apple did not include a power adaptor, we have compiled a list of many fast charging options.
The new iPhones from Apple are more powerful than ever, but they still don't come with everything you need. Over the years, Apple has gradually reduced the number of included mobile accessories. Today, you receive primarily a cable and nothing else.
For this reason, it is wise to choose a high-quality fast charger that will last through multiple phone upgrades.
Best Fast iPhone Chargers for 2023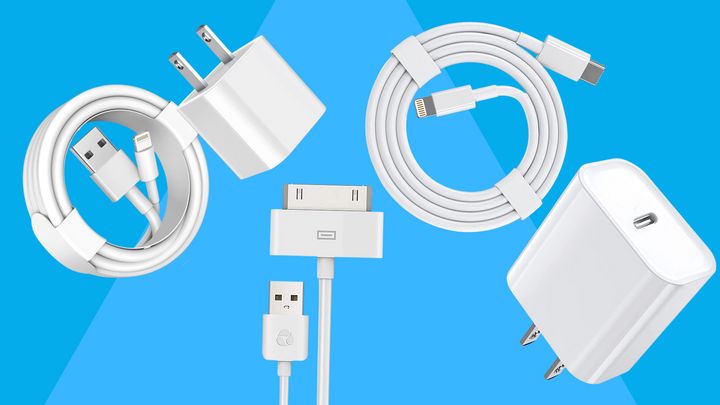 Apple's 20-watt USB-C power adapter costs $18, which is around $11 less than the expensive and now-discontinued 18-watt model. However, outside the best iPhone chargers, there are a few other appealing options to consider.
To help extend the life of your Apple device's battery, we've compiled a list of our top picks for charging accessories. Just a few brief guidelines to go over before we get started:
Either a charger with a USB-C port or a USB-A-to-USB-C adapter will be required to charge your device. You might as well just buy a new Apple charger at the pricing shown below.
In most cases, charging speeds are increased when using a charger that supports USB-C or PD (power delivery).
Charging two phones at once, or one phone and an accessory like wireless headphones, is much easier with two ports rather than one.
It's true that the higher the wattage, the better. However, if you can get 18 watts or more, you can power up tablets and even a Nintendo Switch. Most modern laptops can be charged with 65 watts or more.
Gallium nitride, sometimes known as GaN, is a novel type of semiconductor that is being used in several of these chargers.
In addition to being half the size and weight of standard chargers, "GaNFast" chargers can charge your device three times as quickly. They are suitable for all of Apple's current products, from AirPods and iPhones to the massive 16-inch MacBook Pro.
There's a chance they won't work as well on iPhones that are older than the 12.
You can use any of these chargers to power your Nintendo Switch or Android phone (with the appropriate connector).
We can generally recommend Anker, Aukey, and RAVPower for phone chargers, but there are many other brands available (including some generic ones on Amazon that offer 20-watt USB-C chargers for as little as $13 for a three-pack).
All three provide comparable services at comparable power levels, and their rates change on a near-daily basis. Here are some of our favorite accessories for the modern Apple iPhone, such as a battery pack, wireless charger, charging stand, and even a car charger!
Apple 20W USB-C Power Adapter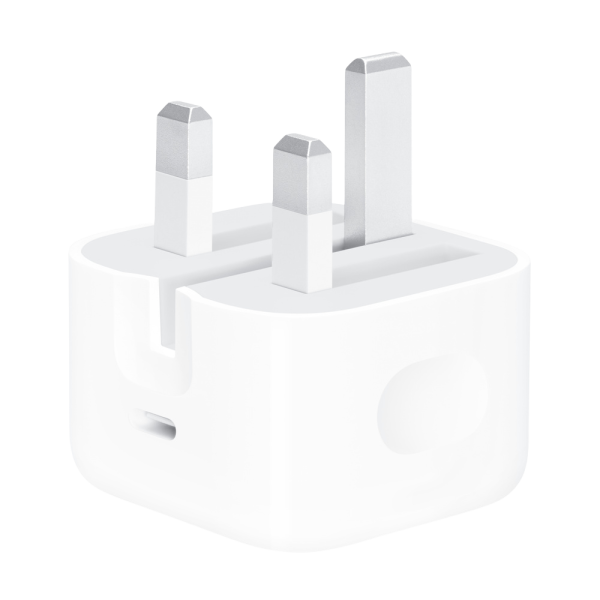 The 20W USB-C Adapter from Apple is discrete, cheap, and will reliably power your iPhone. If you don't already have a USB-C to Lightning cable, you'll need to buy one separately, as it is not included with your Apple device.
Best for Charging on the Go
Anker 511 Charger (Nano)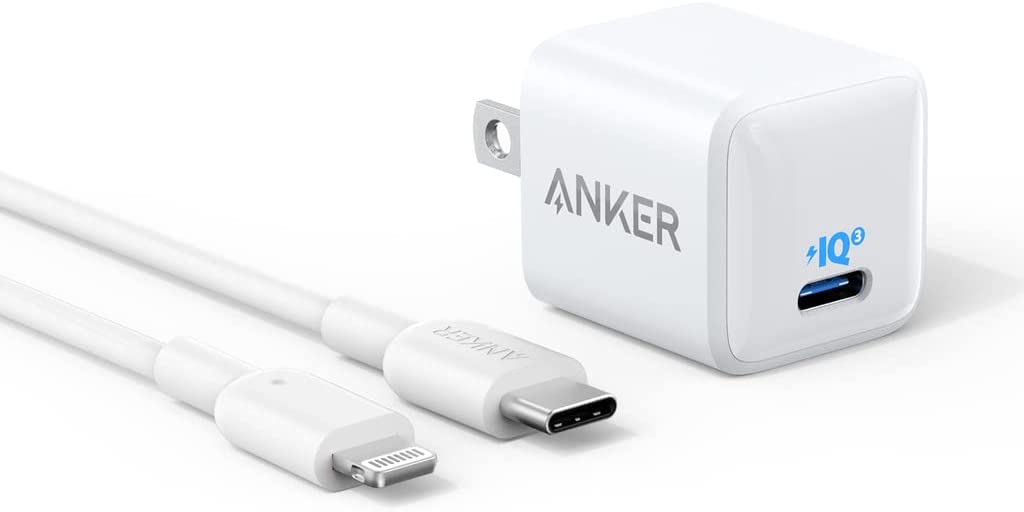 Have you been searching for a compact, cheap, and fast iPhone charger? Due to its compatibility with the Quick Charge and Power Delivery protocols, this 20W charger can charge your phone three times as fast as a regular 5W iPhone adaptor, although looking and feeling identical. Similar to other rapid iPhone chargers, a USB-C to Lightning cable is required (sold separately).
Highest-Quality 30W Adapter
Google 30W USB-C Power Charger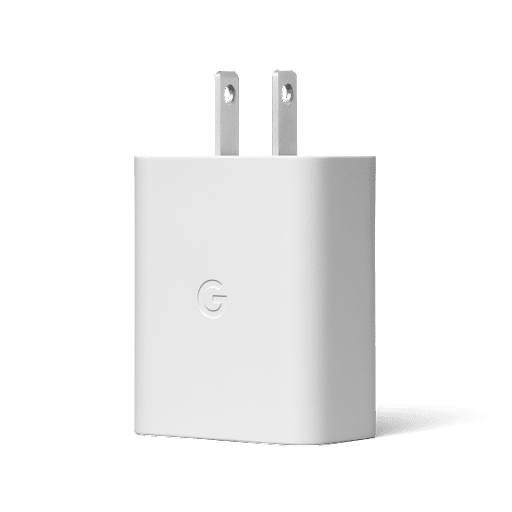 While this may seem like an odd recommendation, we think iPhone users may benefit from Google's power adaptor.
The charger supports maximum charging speeds of up to 30W, has a superb build quality, and is reasonably priced. It's a great universal charger for iPads and iPhones, and it can charge an iPhone 13 Pro Max at lightning speed.
Best for International Travel
Native Union Smart Charger PD 20W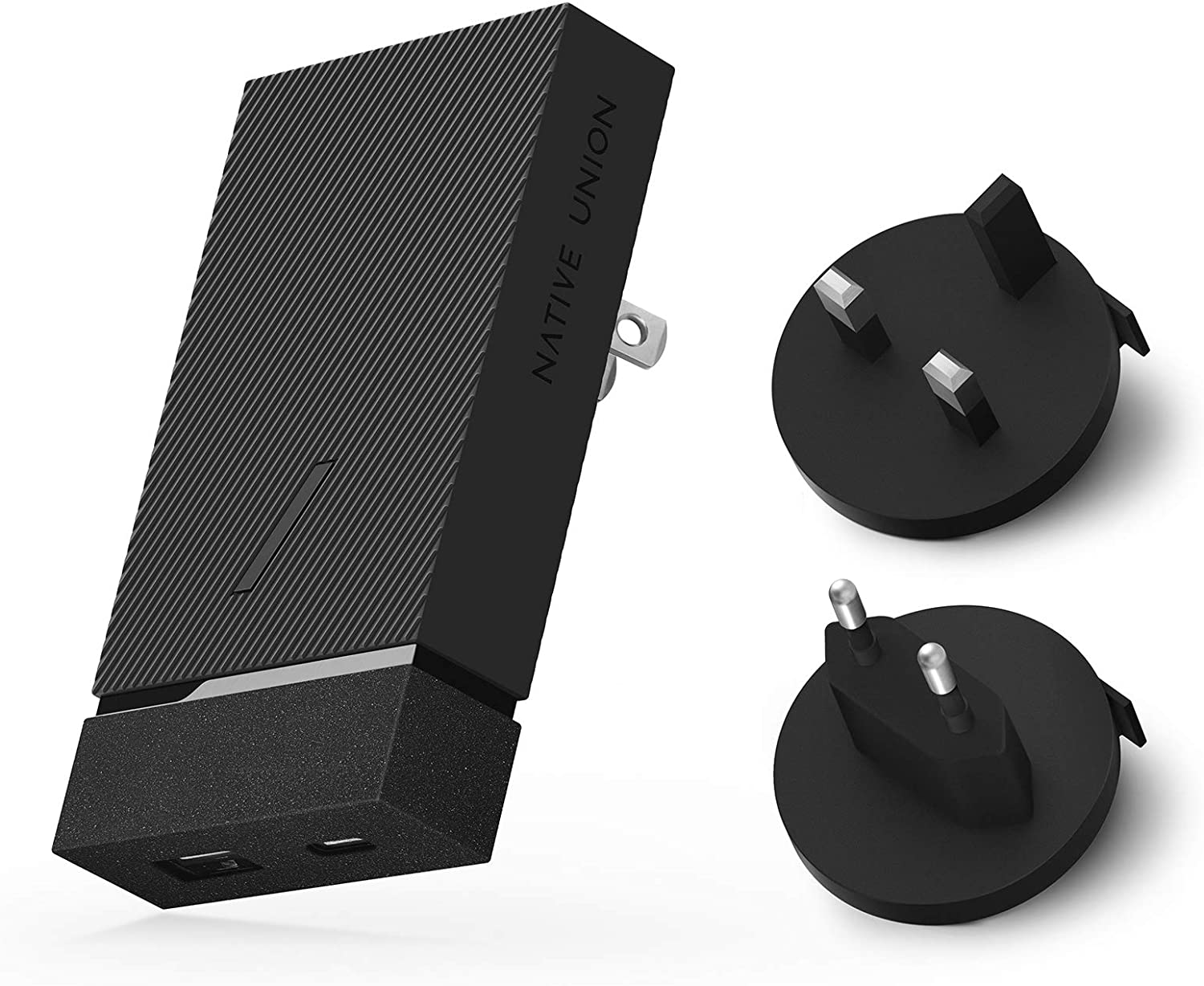 The Smart Charger PD from Native Union is perfect for vacationers because it has three different plug adapters (for the European Union, the United Kingdom, and the United States).
The 20W USB-C PD port allows for rapid charging of your iPhone when paired with a USB-C to Lightning connection or a MagSafe charger. Additionally, a USB-A port with a maximum power output of 12W is included.
The Smart Charger PD, like the other quick iPhone converters on this list, does not include cables. However, Native Union sells some of our favorite sturdy USB-C to Lightning cords.
Best Eco-Friendly Charger
Nimble Wally Mini Plus Wall Charger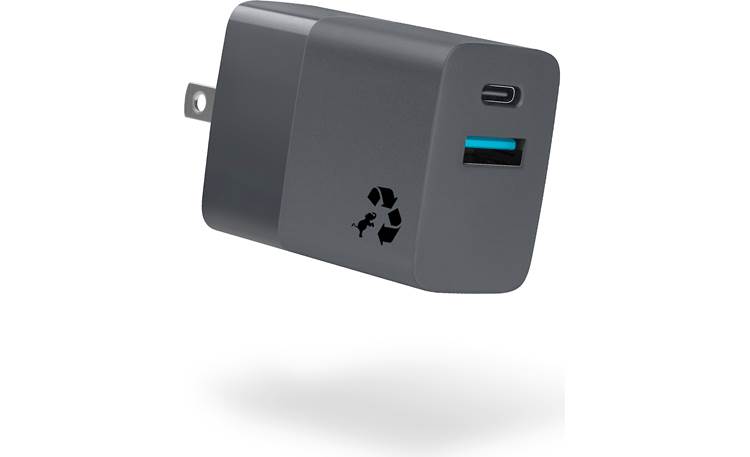 The Nimble Wally Mini Plus Wall Charger is a wonderful option if you want a cheap charger manufactured from ethically sourced materials.
It's made of 72% recycled plastic, comes in recyclable cardboard packaging, and may be returned for postage-paid recycling of your old electronics. USB Type-A and Type-C connectors with Power Delivery 3.0 compatibility are included.
Favorable to Confined Quarters
Anker 30W PIQ 3.0 & GaN Wall Charger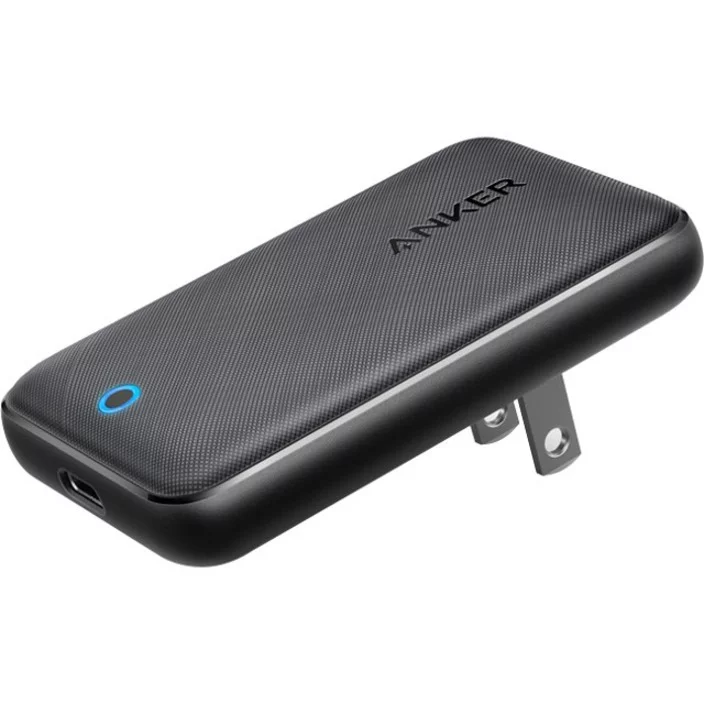 This Anker charger has a maximum output of 30W, which is more than enough to rapidly charge any iPhone. It is also extremely narrow, making it ideal for usage with power outlets that are out of reach, such as those found behind furniture.
Does Your iPhone Support Fast Charging?
Faster charging for iPhones has been possible using a 12W iPad adapter for quite some time, and with the arrival of the iPhone 8 in 2017, Apple improved upon that pace by offering fast charging via USB Power Delivery (PD). The iPhone 13 and 14 are just two of the newest models that support 25–27W charging.
In 2020, Apple stopped including power adapters with iPhones, so you'll need to find an old (and maybe slow) power brick or buy a new one from our list above. If you're buying a new adaptor, make sure it has fast charging capabilities.
What You Need for Fast Charging
When searching for a quick charger, you should keep a few factors in mind. Make sure it has PD support first and foremost. For the quickest charging times, a power adapter with a USB-C connector is also required.
Users of previous iPhone models will need to purchase an Apple or third-party USB-C-to-Lightning cable (Apple did not begin marketing USB-C-to-Lightning cables until the iPhone 12 in 2020) to take advantage of the quickest charging speeds. You shouldn't try to save money here, as we've seen some unpleasant results from utilizing generic wires.
We recommend the USB-C to Lightning cable from Apple (Opens in a new window; $19), but there are other great options out there, including those from Native Union and Nomad.
Step two is to carefully consider what it is you actually require. How often do you use a multi-device charger? In that case, you should probably invest in a charger that has several connections.
Where can I find a charging station for my AirPods or Apple Watch? Think about getting a charging mat that doesn't require cables (though expect slower speeds).
When an adapter has several ports, it's crucial to verify not only the total power output but also the power output of each individual port. Be wary of ports that lack sufficient power and add unnecessary time to your charge.
Should You Buy a GaN Charger?
Silicon semiconductors are used in the vast majority of commercially available chargers. Gallium nitride (GaN) is an emerging technology that has many advantages over silicon.
Compared to silicon chargers, GaN chargers are more compact, have higher efficiency, and use fewer parts. Additionally, their cost is higher.
At the end of the day, most folks don't need anything more than the standard silicon chargers. A GaN charger, on the other hand, is likely to be the thinnest commercially available choice.
Because of this, we've hand-picked the best fast iPhone chargers currently on the market. If you take the time to consider your preferences and needs, you can't go wrong with any of these options.
What About Wireless Charging and MagSafe?
You can eliminate the mess of wires for your AirPods, Apple Watch, and iPhone by switching to a wireless charging station.
We've compiled a list of the best wireless chargers for Apple products, including standalone phones and multi-device chargers. A number of them are capable of rapid charging.
In addition to Qi wireless charging, the speedier MagSafe option is available for the iPhone 12, 13, and 14 models.
You can get up to 15W of power from a wireless charge using MagSafe. Have a look at some of our preferred MagSafe chargers, but keep in mind that you won't achieve the same 27W speeds as you would with a wired charger and the appropriate adaptor.
Best Fast iPhone Chargers for 2023:Newshub360.net
Related Post
Credit :www.Newshub360.net