As the southernmost United States city, Key West features several beaches where tourists can relax in the warm rays of the sun.
There is a lovely beach for every kind of outdoor enthusiast, whether you're seeking for a family-friendly location with calm waves for the little ones or a breathtaking sunset vista. It's Key West, so there's always a buzzing beach bar nearby.
Get out on the water and enjoy snorkeling, parasailing, or jet skiing, or just relax and listen to the sound of the crashing waves.
These are our top options for Key West's beaches, which have powder white sand and swaying palm palms.
7 Best Beaches in Key West, Florida 2023
1. Smathers Beach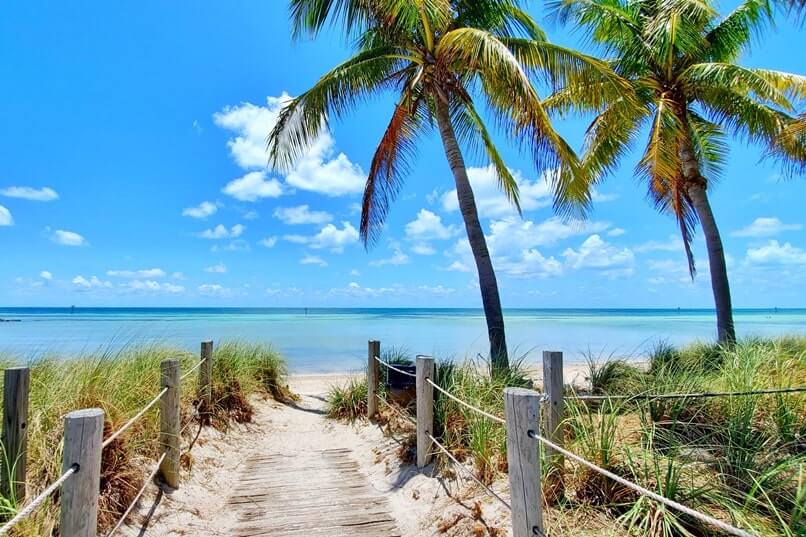 Due to its size and frequent claims of superiority, Smathers Beach is quite probably the most well-known beach in Key West (as well as one of the best things to do).
This easily accessible beach, one mile from Key West International Airport, offers excitement all day long.
Two kilometers of Roosevelt Boulevard are devoted to it, and it is peppered with different vendors providing food, beverages, seats, and water activity rentals.
Do you enjoy a good competition? Beach volleyball is widely available, and swimming is ideal due to the shoreline's gentle slope and gentle currents. The best part is that there is no entrance fee to Smathers Beach.
2. Dog Beach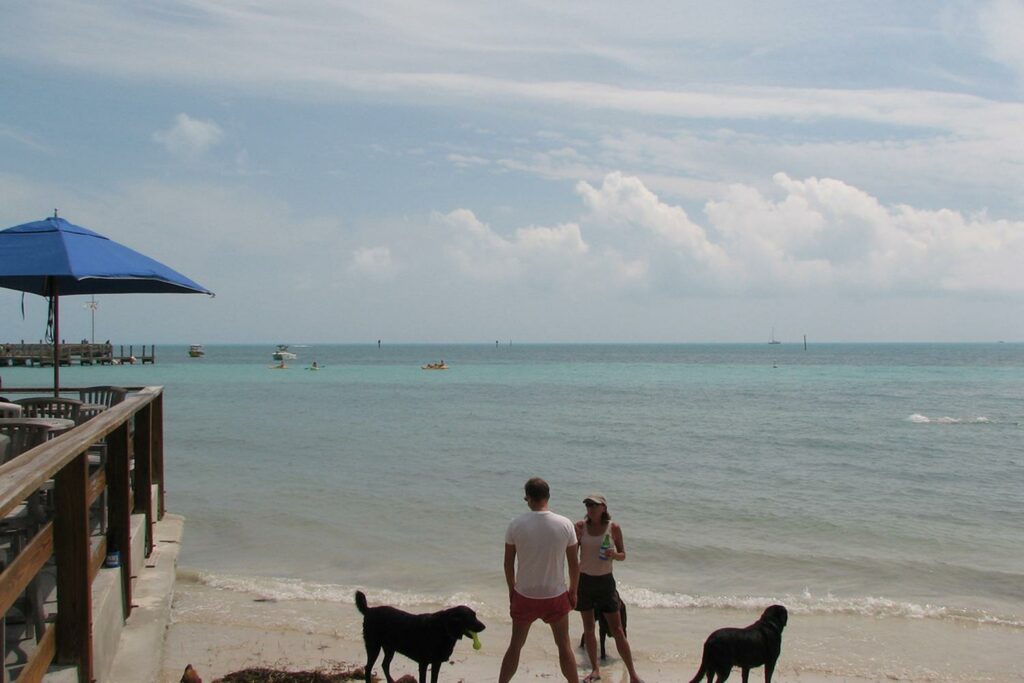 Dog Beach, as it is aptly titled, is a great place for animal lovers to visit because it draws beachgoers who are accompanied by canine companions.
Being the only beach on the island where dogs are permitted to roam freely, it's the ideal place for Fido to get some exercise. Both large and tiny dogs can splash around in the water without their owners having to worry that they will upset other beachgoers.
Dogs will like scaling the rough landscape and looking for hidden prizes among the rocks. It can be challenging to locate this short patch of sand, but there is a small sign pointing in the proper direction.
If that doesn't work, ask for directions to Louie's Backyard, as the canine-friendly restaurant is located just next to the beach.
3. Higgs Beach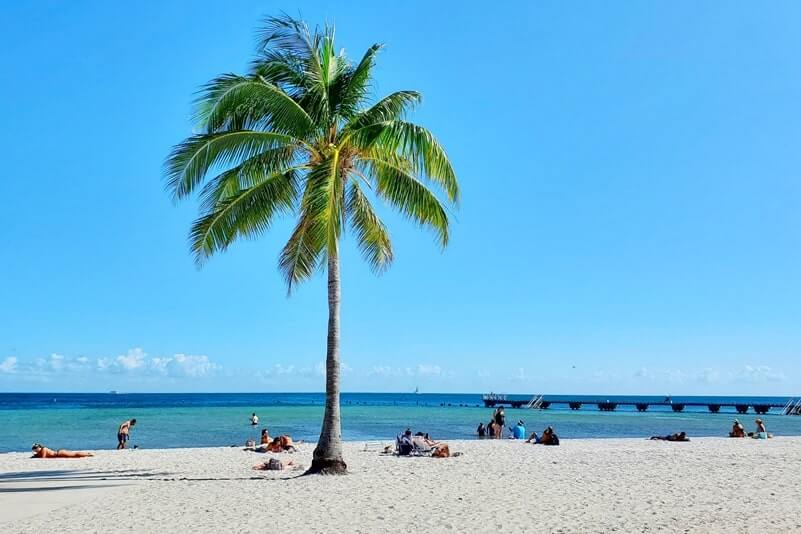 Higgs Beach is a great choice for people looking for a less-crowded beach area and is within a short drive or walk from Smather's Beach.
With its palm-lined shoreline and idyllic atmosphere, this beach is as picture-perfect as they come, and snorkeling is one of the most popular activities.
This open area, which is a part of C.B. Harvey Rest Beach Park, even provides free parking.
There are many rental businesses to pick from when you're ready for some water activities, selling everything from beach chairs and volleyball nets to snorkeling and water sports gear. Near the pier, stingrays are frequently seen.
4. South Beach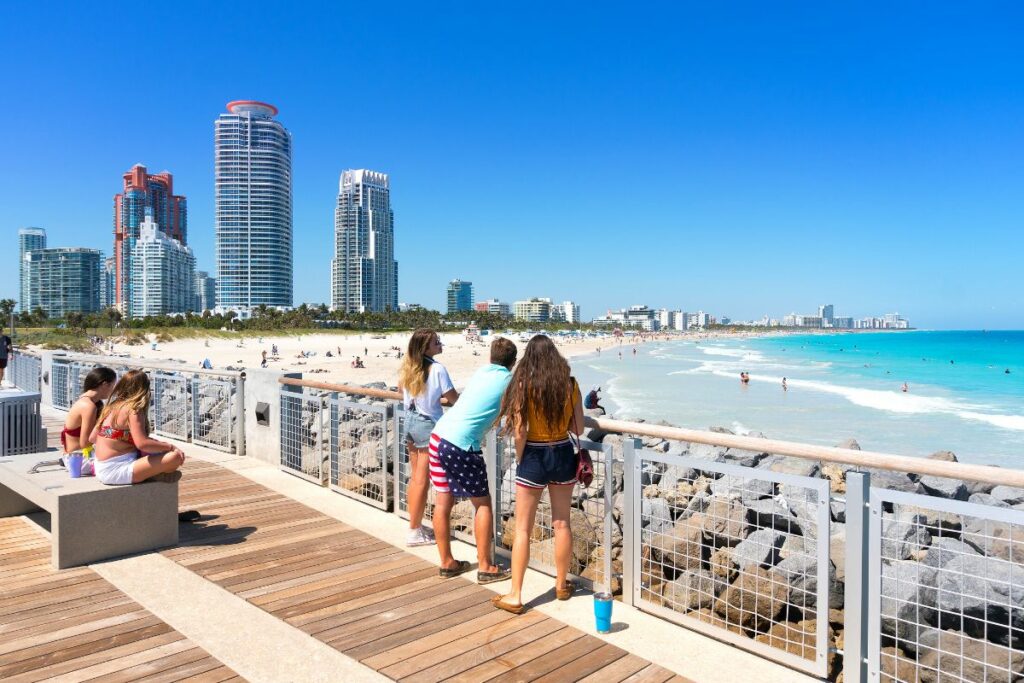 No, this is not the boisterous South Beach in Miami that you were picturing. Due to its location near the southernmost point of the island, Key West's South Beach earned its moniker.
This little beach is ideal for swimming and playing in the quiet, shallow, clear waters if you're traveling with kids.
Beachgoers who wish to relax and soak up the sun are drawn in by the area's laid-back atmosphere, and there are also nearby beach cafes and refreshment stands. Additionally, there are possibilities for renting towels and lounge chairs.
5. Rest Beach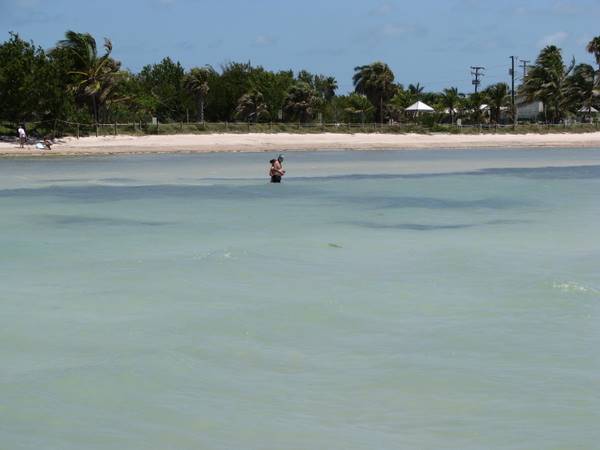 Rest Beach, also known as C.B. Harveys, is the place to go if you want to take pictures or if you want enjoy a beautiful dawn or sunset.
Its small size (about 300 yards long) is made up for by its prime location, where you can enjoy breathtaking views of the Atlantic Ocean while relaxing on the beach and the best sunrise and sunset views.
Even a yoga platform is available on the sand, and residents frequently hold morning and evening classes there. Not one for the mornings?
Go to Mallory Square in the neighborhood, a well-liked waterfront location noted for its regular sunset celebrations.
6. Fort Zachary Taylor Historic State Park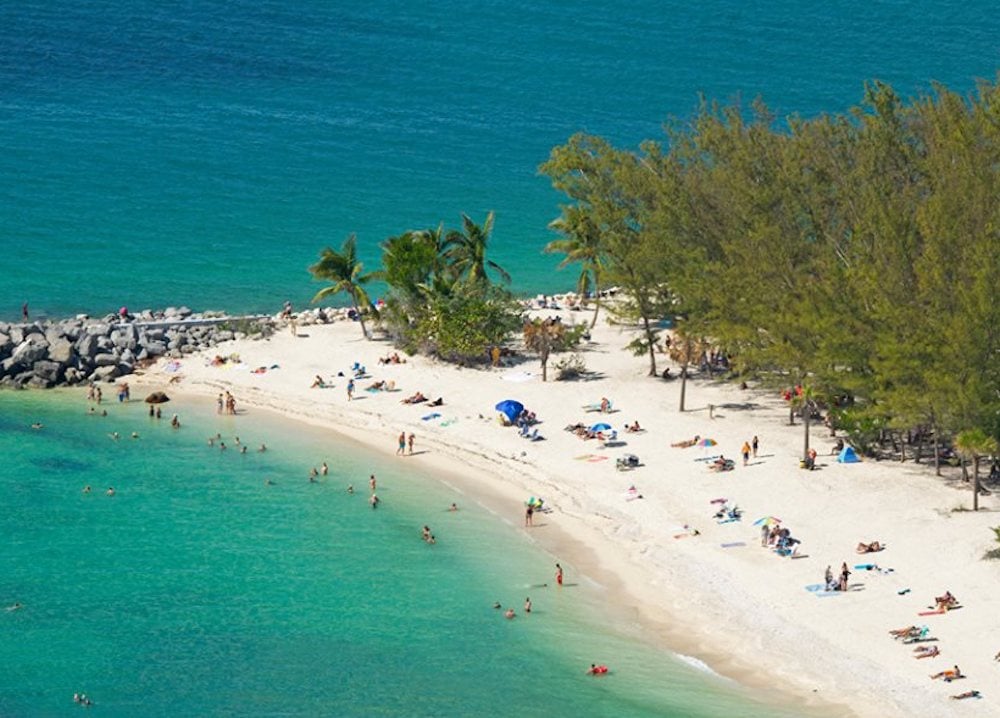 One of Key West's best snorkeling locations is Fort Zachary Taylor Beach, or Fort Zach as it is affectionately known by locals.
Due to its natural shoreline, which is composed of coral rather than imported sand, many people think that this beach is one of the more authentic beaches in the region.
This premier Florida Keys beach, which is roughly two miles from downtown Key West, has a lot to offer. Investigate the historic fort named for President Zachary Taylor that was utilized during the Civil War after seeing if you can identify any local animals, such as groupers, dolphins, and turtles.
Then, take in a picnic lunch that has been barbecued on the barbeque grills. History buffs can also view the nation's greatest collection of artillery from the Civil War.
7. Bahia Honda State Park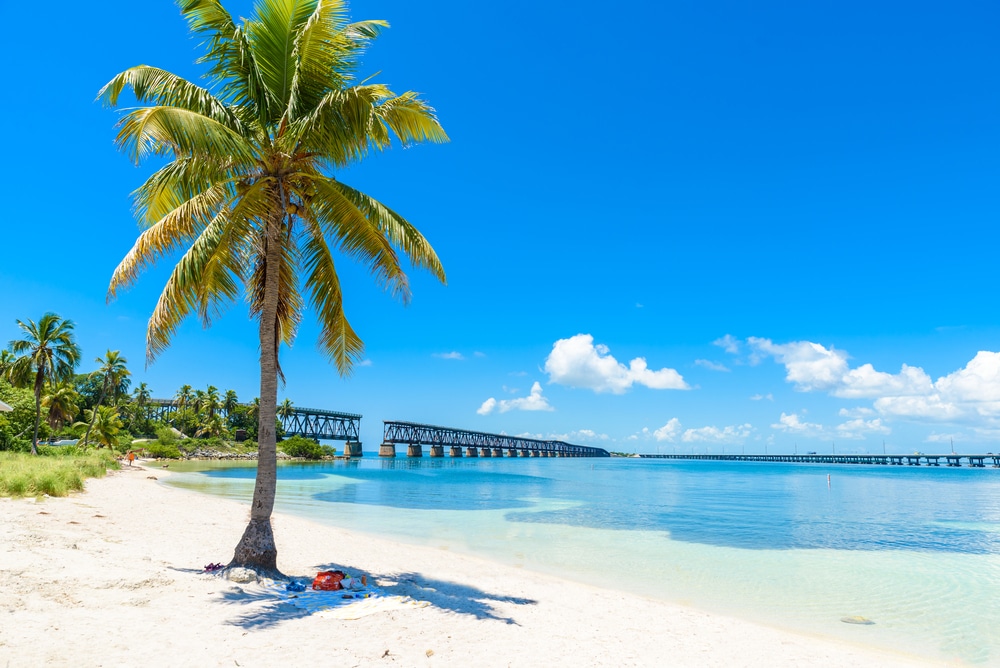 The award-winning beach and historic bridge at Bahia Honda State Park may be found at milepost 37, roughly 45 minutes from Key West.
It's considered as one of the best places in Florida for snorkeling and beachcombing, covering more than 500 acres, and has a well-known reef.
Kayak rentals, a snack bar in the concession stand, and daily snorkeling excursions to the nearby Looe Key National Marine Sanctuary are available.
Despite having few amenities and still being in the recovery phase from Hurricane Irma, Bahia Honda State Park is still accessible to the public.
7 Best Beaches in Key West, Florida 2023 – Newshub360.net
Related Post

Credit: www.Newshub360.net