The 7 Best Tubing Rivers in Texas 2023: One of the most popular forms of outdoor recreation in Texas is inner tube floats along rivers. Most of the state reaches triple digits in the summer, so a refreshing float down a spring-fed river is the best way to beat the heat.
Several of the rivers here are relatively close to major urban centers. There are other rivers on our list that are perfect for individuals who like a more private float.
There are a number of outfitters in the area that can either arrange a shuttle to the put-in locations or rent you a tube and shuttle you down the river of your choice.
7 Best Tubing Rivers In Texas To Float 2023
1. Guadalupe River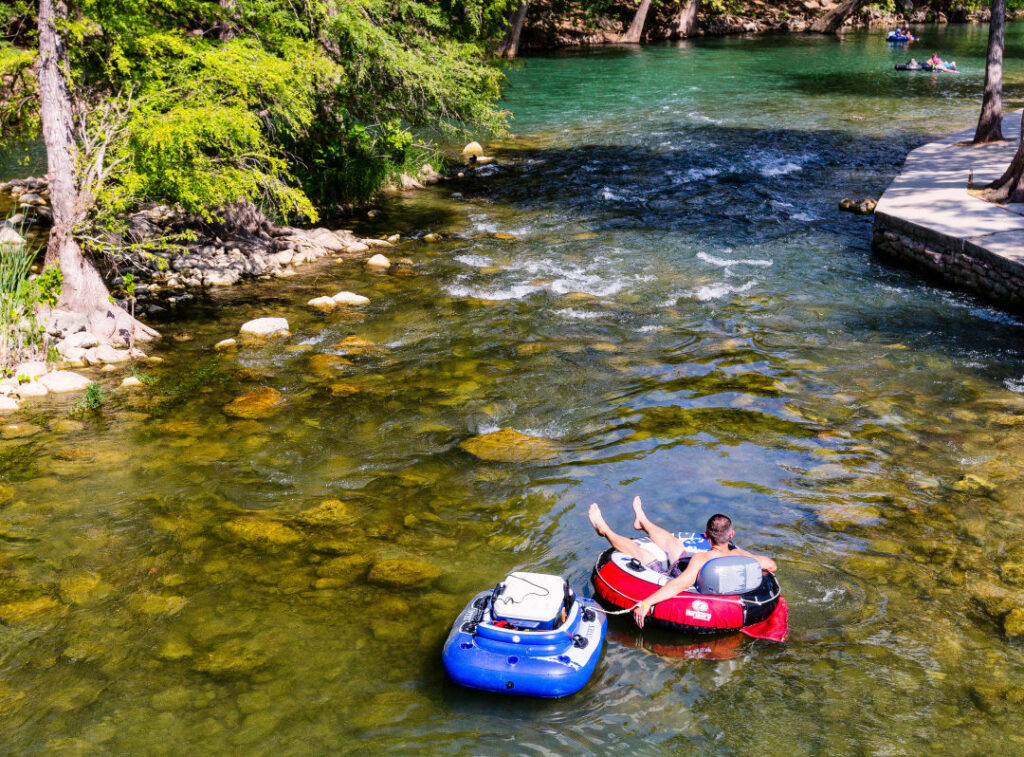 When it comes to tubing in Texas, most people head to the Guadalupe River. This river has a total length of 230 miles and may be traced from central Texas to the Gulf of Mexico.
However, Canyon Lake, San Marcos, New Braunfels, and San Antonio are among of the most well-known float destinations in the Texas Hill Country.
The Guadalupe River is a favorite summertime tubing spot due to its mild waters. The length of a tuber's float might range from a few hours to a whole day.
The Guadalupe River, along by cypress trees, is a popular spot for Texans to unwind while enjoying a cold one.
2. Comal River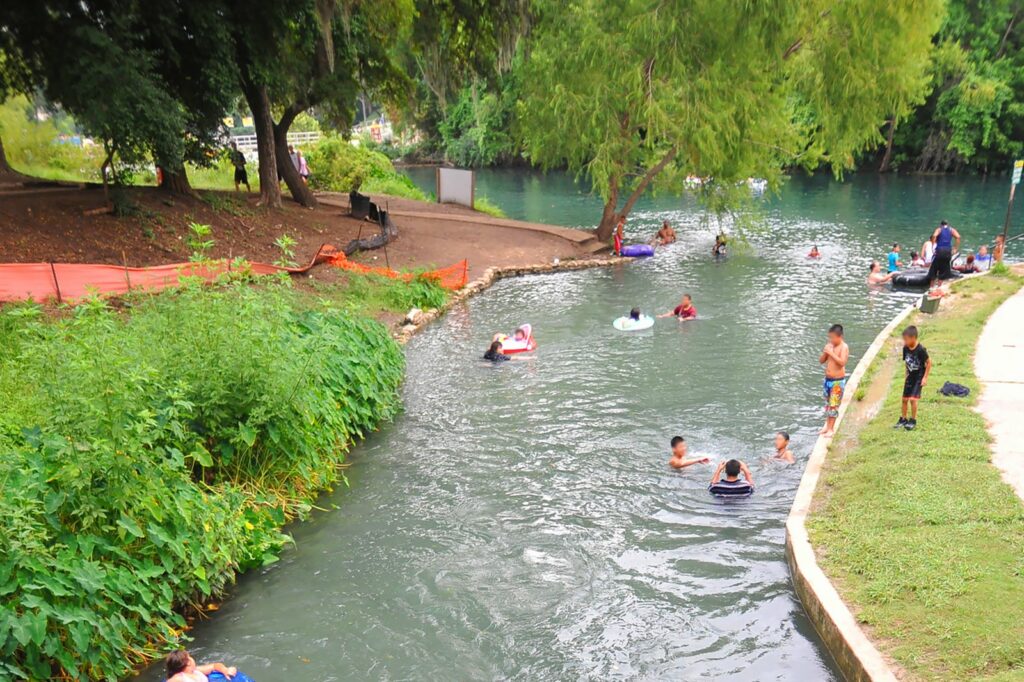 Floating down the Guadalupe River tributary Comal River is a popular activity in New Braunfels. The river is just 2.5 miles long.
This river is a popular starting point for tubers, and it is supplied by a spring not far from Landa Park. Clear, cool water is a welcome relief from the Texas heat.
Even while it's legal for tubers to bring in booze, they shouldn't use glass or Styrofoam containers. Stop your Comal float at the "tuber's exit" just before the Guadalupe River enters the Comal.
3. San Marcos River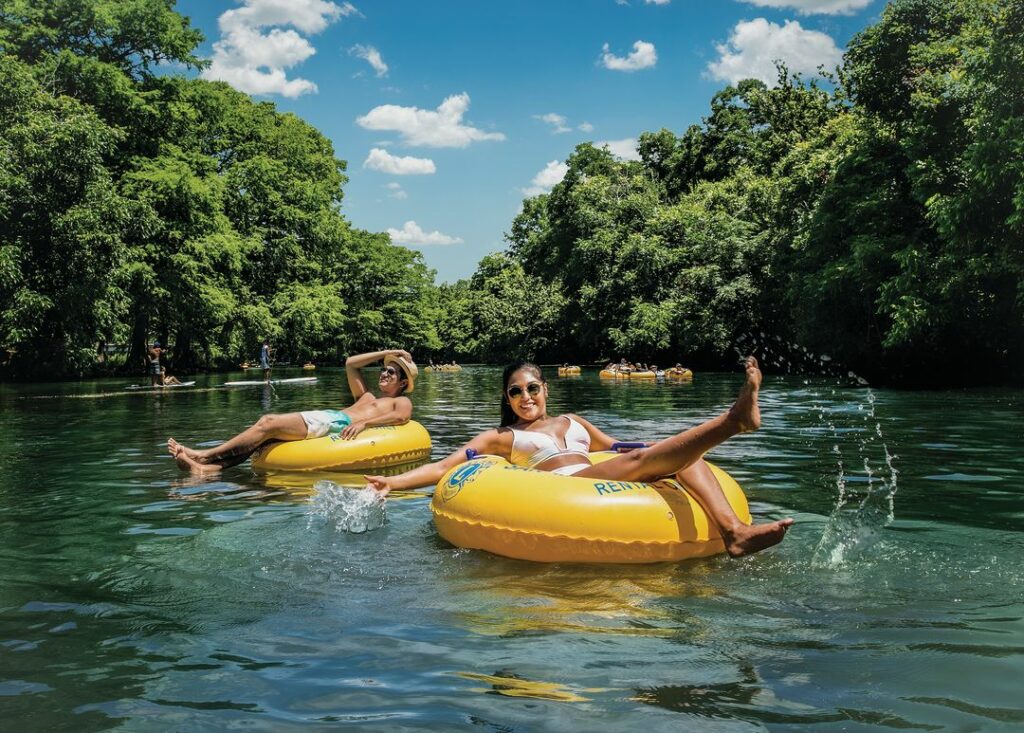 The San Marcos River is the place to go tubing in the summer for residents of San Marcos, Texas.
The San Marcos River in San Marcos, Texas, boasts some of the purest water a tuber could wish for and is frequently crowded with coeds from Texas State University.
This Guadalupe tributary, fed by springs, is consistently chilly (averaging 72 degrees Fahrenheit) throughout the year.
The city park located directly beside Strahan Basketball Stadium is a popular place for locals to begin their tubing adventures on the San Marcos River.
From this point, most tubers travel downriver about a mile before getting out at Rio Vista Park.
Best Tubing Rivers In Texas To Float
4. Frio River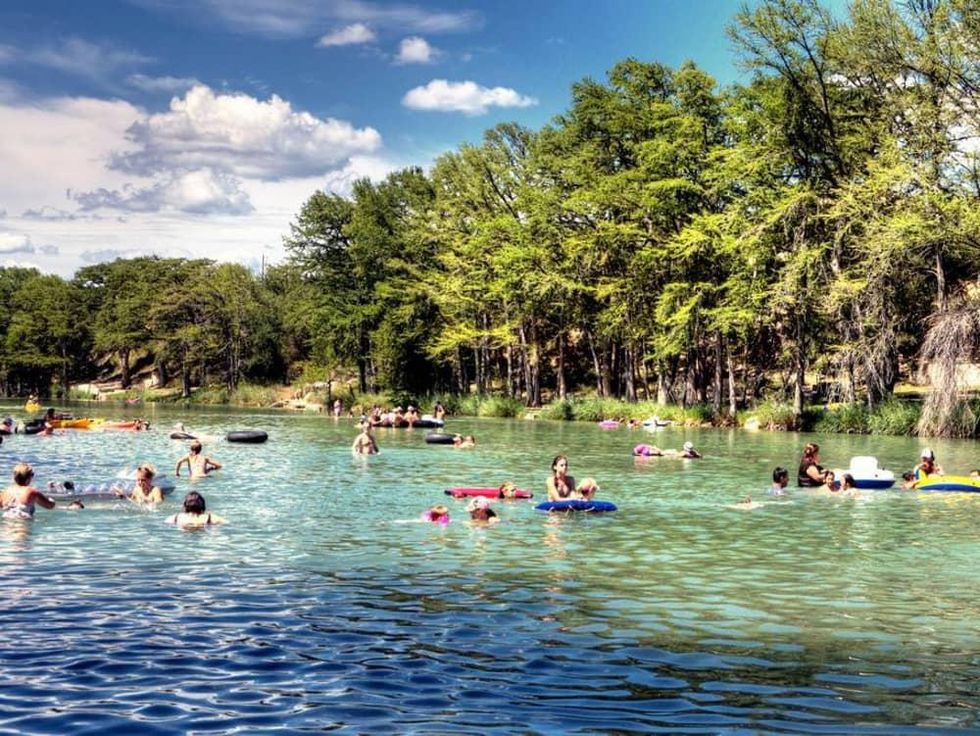 The Frio River in West Texas is a great destination for nature lovers. The Frio, which gets its name from the Spanish word for "cold," is 200 miles long, runs through some of Texas' most beautiful countryside, and features refreshingly cool spring water.
Floaters frequently enter the Frio River at Garner State Park. The Frio River is more isolated and sparsely inhabited than rivers in the nearby Texas Hill Country.
5. South Llano River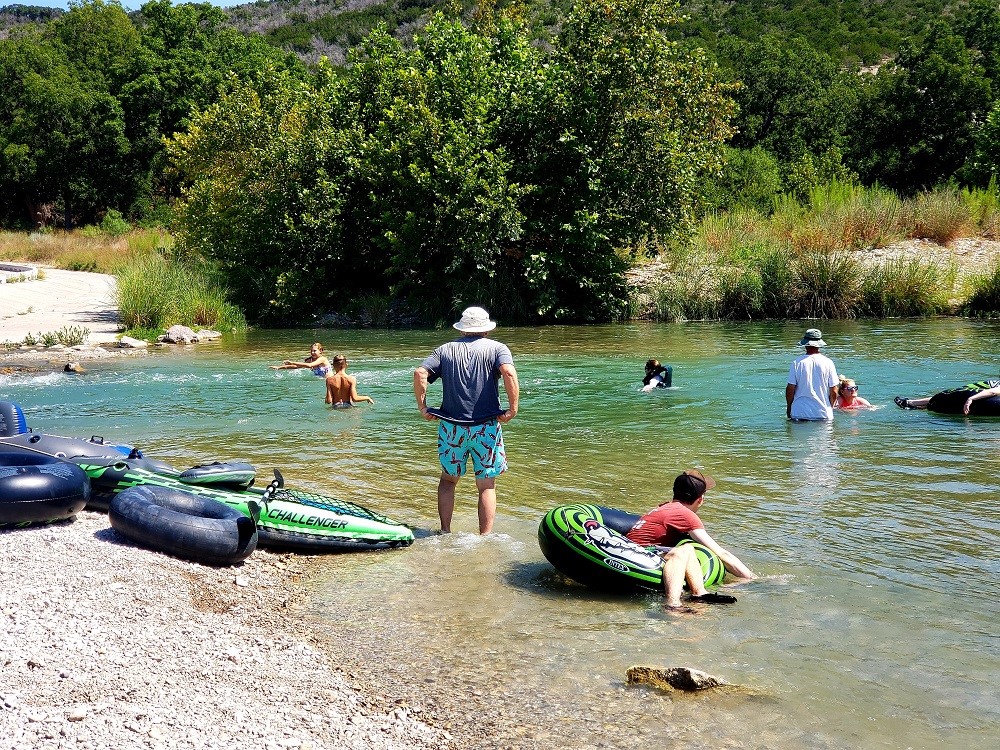 Northwest of Austin, Texas, in the vicinity of Junction, Texas, flows the South Llano River, a tributary of the Colorado River.
This river is not only fantastic for fly fishing, but also for tubing. South Llano River State Park and Boone's Crossing are two popular places for people to put their tubes in the river.
This tranquil float is perfect for canoeing or kayaking and is suitable for all ages.
6. Brazos River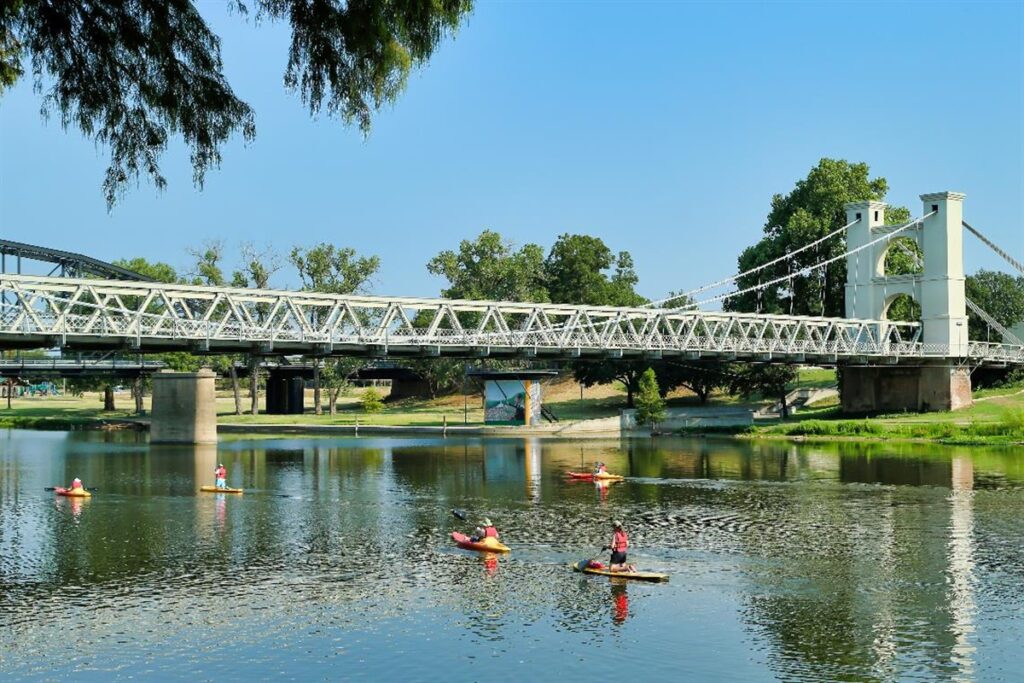 The Brazos River is a popular site for tubing, kayaking, and canoeing in the Caddo area of Texas. Given its distance from major Texas cities like Dallas and Austin, this river is usually less busy than others on our list.
Most tubers put in at a location close to Possum Kingdom State Park, which is also a fantastic camping place.
The Brazos River, which is fed by Lake Granbury, may have both calm stretches and swift currents, depending on the time of year.
Since the Brazos River usually runs low by the end of summer, the greatest time to enjoy a float trip on the river is in the middle of the season.
7. Trinity River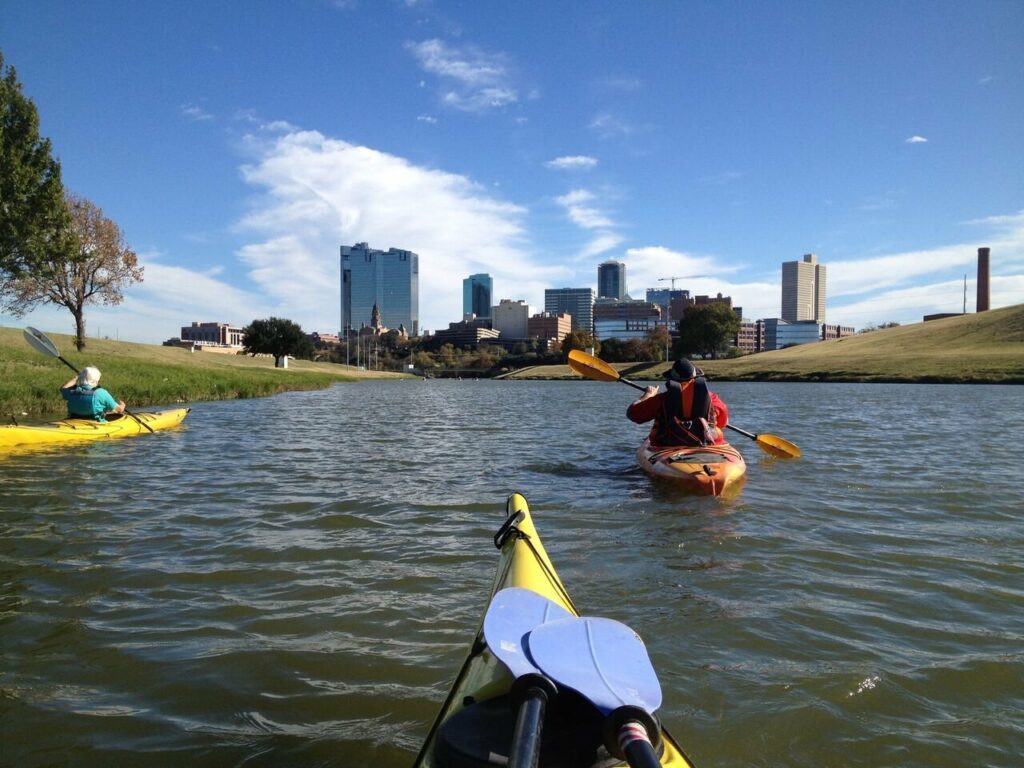 Dallas locals may go tubing on the Trinity River the soonest.
The Trinity River Vision Authority organizes tubing trips every summer, and in June they kick off their Rockin' the River concert series so that people can listen to music while they float down the river.
The Trinity River is the quintessential Texas river since it never leaves Texas territory.
7 Best Tubing Rivers In Texas To Float 2023 –Newshub360.net
Related Post
Credit : www.Newshub360.net