The 15 Cheap Vacation Spots in Mexico 2023: Travelers have traditionally found Mexico to be an affordable destination, but trips to famous spots like Cabo San Lucas and Cancun can really add up.
Outside of those high-end resorts, there are many amazing places to visit where a dollar goes a long way.
In addition, this country has a great deal more to offer than just lazing about by the pool and drinking margaritas.
These budget-friendly holiday destinations, in particular, provide some of the greatest travel prices available, and many of them give visitors the opportunity to experience a more genuine slice of Mexican culture.
15 Cheap Vacation Spots in Mexico 2023
1. Loreto, Baja California Sur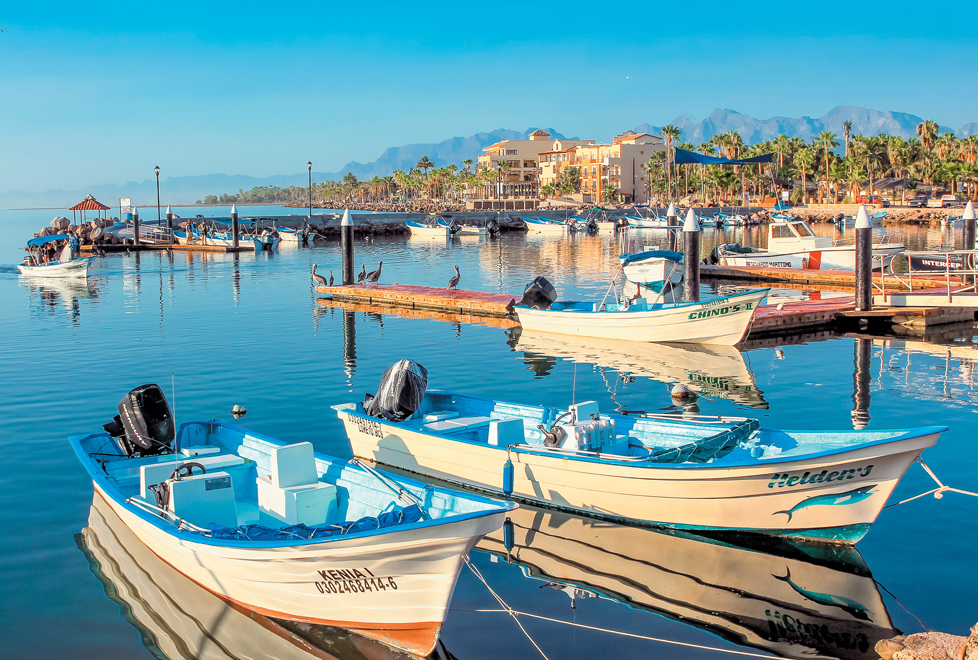 The town of Loreto is the oldest community in Baja, and it has a lot to offer anyone who are interested in history. There are prehistoric cave paintings in the nearby Sierra de las Gigantas, and the town also has a chapel that is hundreds of years old.
Experience the real Mexico, complete with its vibrant customs and illustrious history, while also having access to some of the most beautiful beaches, bays, and deserted islands in the world.
Here, you can go snorkeling, swimming, kayaking, sailing, or you can just lay out in the sun and let it warm you up.
Right from the shore, visitors to the area of Bahia de Loreto National Park may keep an eye out for whales and dolphins. All of this, and rooms at hotels rated three stars start at about $50 per night.
2. Oaxaca City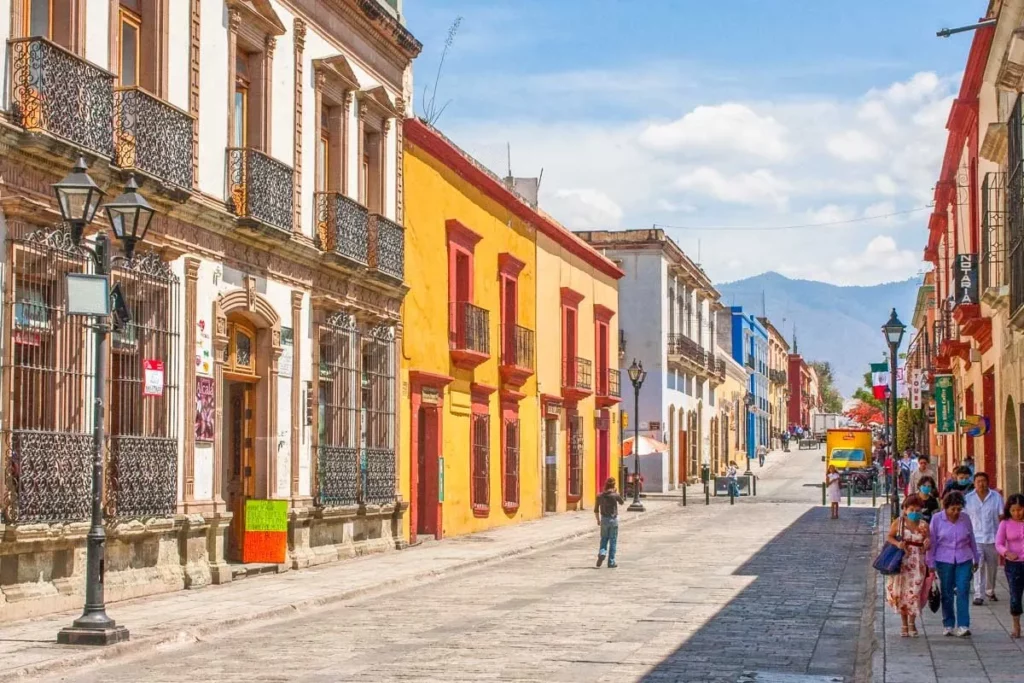 You need not look much farther than Oaxaca City if you are interested in learning about the indigenous peoples of Mexico and want to take advantage of affordable accommodation prices that begin at less than $15 per night.
In this area, in addition to experiencing some of the most delicious street cuisine in the country, you can also get a good sense of how people live in the southern part of the country.The exotic state of Oaxaca is one of the top culinary destinations in Mexico.
It is also known as the "land of the seven moles" because to its world-famous and intricate mole sauces, which are often created with dozens of different ingredients and frequently include chocolate.
The city is brimming with vibrant examples of colonial architecture, and it also features a large number of artists offering one-of-a-kind goods at reasonable prices.
3. Puerto Escondido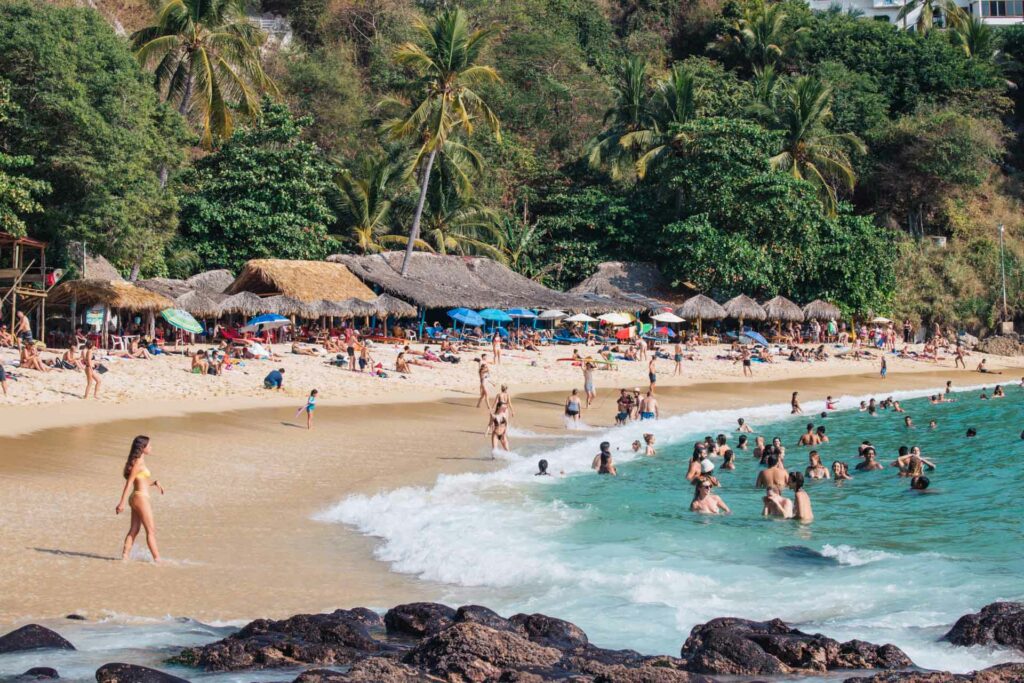 Puerto Escondido is one of the most cost-effective vacation spots in Mexico, while being one of the country's lesser-known leisure locations. One of the most stunning beaches in the area is located in the sleepy fishing community that is tucked away on the Pacific coast in the state of Oaxaca.
It is a destination that has remained mainly under the radar, with the exception of those who travel here to surf the legendary beach break known as the Mexican Pipeline.
Because of this, accommodation prices have remained exceptionally low, beginning at less than $40 per night. The beach is the focal point of the experience here, regardless of whether or not you surf, but you'll also come across genuine Mexican culture and a lively open-air food market.
The east side of the bay is popular among budget travelers due to the abundance of affordable restaurants and hostels located there.
Cheap Vacation Spots in Mexico
4. Mazatlan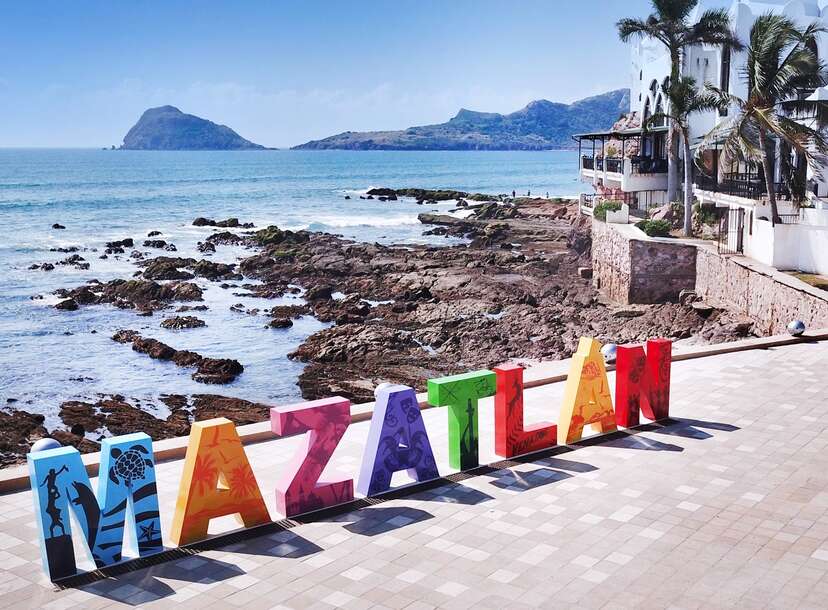 The "Pearl of the Pacific" is a well-known resort town that is known for its 11 miles of boardwalk that allows for lovely strolls along the sea. Additionally, the town is known for its enormous waves, which bring in a large number of surfers.
In addition to having some of Mexico's most beautiful beaches, the city is home to an extensive history, spectacular architecture, a large number of intriguing museums, and a Zona Dorada (Golden Zone) neighborhood that is famous for its nightlife.
Mazatlan is an excellent option for vacationers searching for a resort-like experience without the hefty price tag; three-star accommodation prices in the city begin at $70 per night.
5. La Paz, Baja California Sur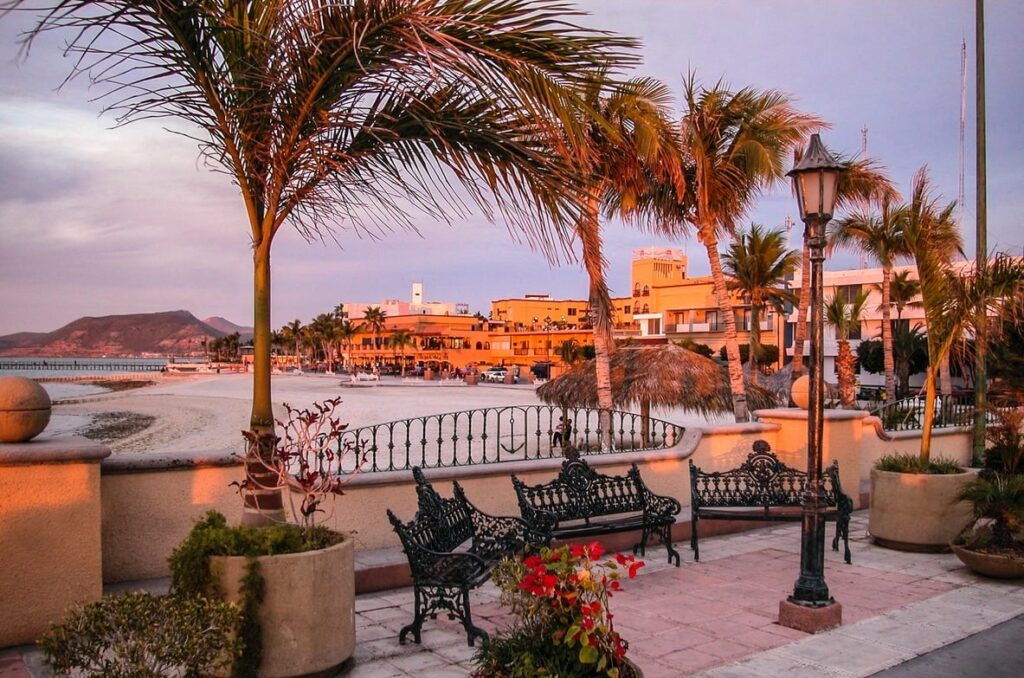 The vibrant city of La Paz, which is the capital of Baja California Sur and has a name that literally translates to "the peace," is sometimes neglected despite the fact that it enjoys 340 days of sunlight each year and beaches that are on par with those found along the Caribbean coast.
You can look forward to taking leisurely strolls down the seaside promenade known as the Malecon, which is lined with a wide variety of delectable restaurants and intriguing stores, as well as visiting some of the most stunning beaches in the nation, such as Balandra, which is only a 20-minute drive from the city center.
Whale watching, swimming with whale sharks, snorkeling with sea lions, fishing cruises, and other types of excursions frequently depart from La Paz. The city is also a popular destination in its own right. All of this, yet the price of a night's stay in a three-star hotel starts at just $50.
6. Xilitla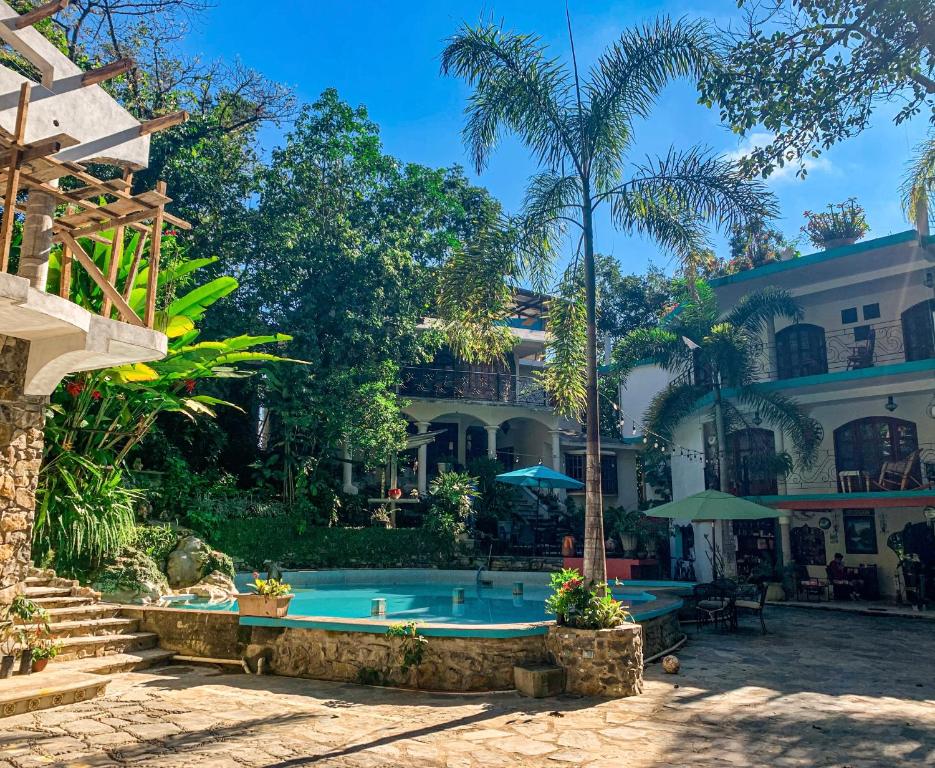 The once-deserted garden of English artist Edward James, which was designated a national cultural heritage monument in 2012, is Xilitla's most popular attraction, despite the town's location in the midst of a verdant jungle landscape that is dotted with swimming holes and waterfalls.
The stunning park that is known as Las Pozas, or The Pools, is comprised of azure springs and waterfalls, ornate columns, bridges, and other sculptures.
These winding stairs lead to nowhere, and the garden also has decorated columns. The place is crawling with butterflies throughout the springtime. The cheapest available room here goes for about $17 per night.
Cheap Vacation Spots in Mexico
7. Sayulita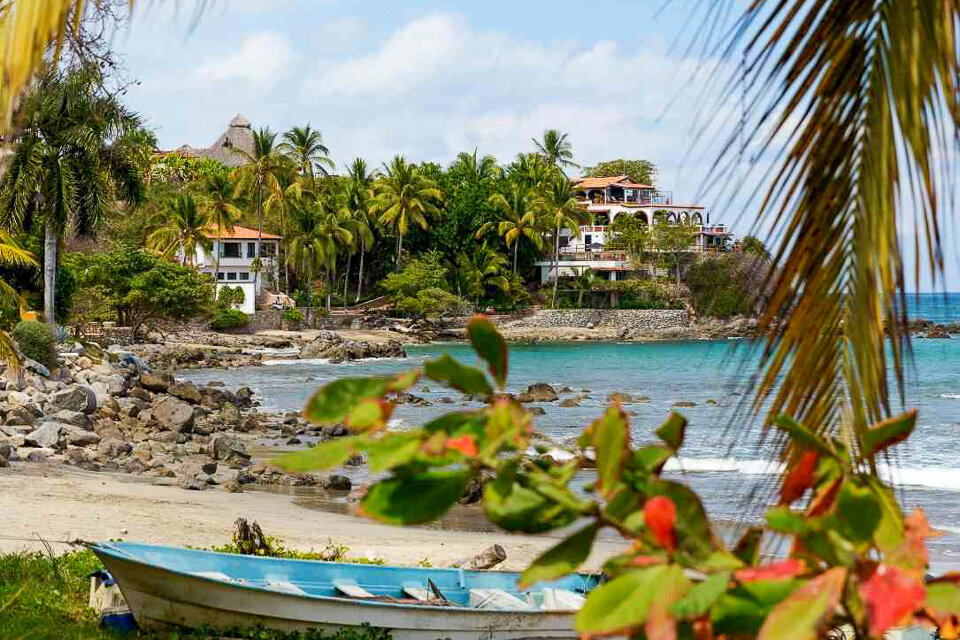 Sayulita is a stunning beach town that doesn't break the bank and is popular among people who surf and participate in other water sports. Restaurants in this area serve seafood that is both fresh and excellent, while room rates at nearby hotels begin at about $15 per night.
You may anticipate a laid-back, bohemian atmosphere, areas of sand that have not been developed, and beachside restaurants with a rustic feel.
If you have never tried surfing before, this is a wonderful location to learn because the bay has a great break that is excellent for beginners, and both lessons and boards are affordable and easily accessible.
If you have never tried surfing before, this is a good place to learn since the bay has a decent break.
8. Cholula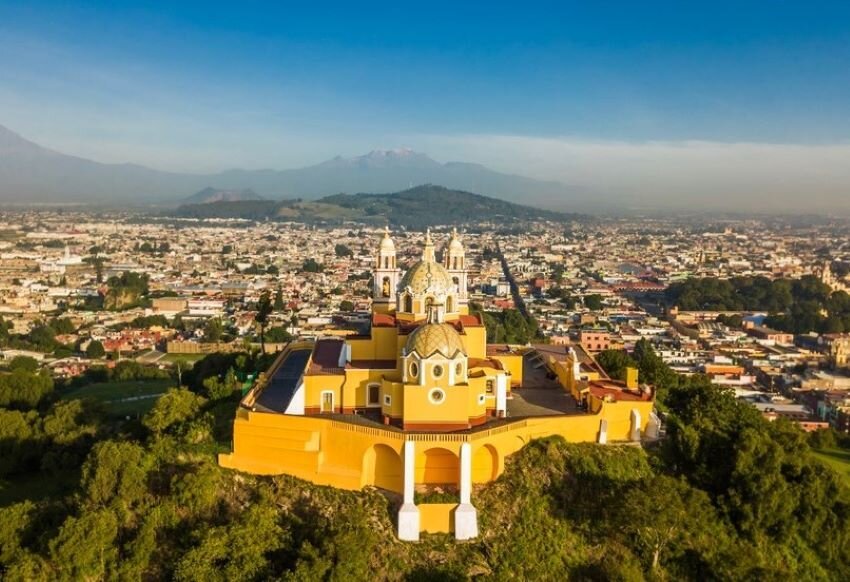 Cholula is a smaller city than its neighbor Puebla, but it provides a far better value for travelers who are seeking for ways to have fun on a limited budget.
Experience a vibrant nightlife scene as well as a broad variety of sights, such as the pre-Hispanic Tepanapa Pyramid, which is the largest pyramid that has ever been constructed.
Visitors have the opportunity to tunnel through the structure and even ascend to the very top. The neighboring towns of Tonantzintla and Acatepec are also well worth exploring, and a stay here serves as an excellent base for doing so.
9. Pátzcuaro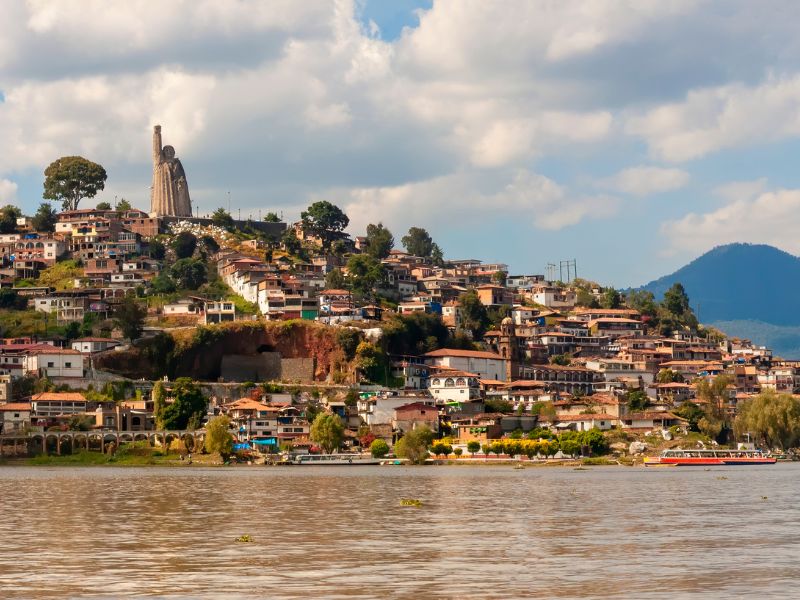 Pátzcuaro is a little colonial town that offers a wonderful taste of the "real" Mexico, and there are lots of high-value hotels that can be obtained for less than $100 per night. Terracotta-tiled roofs, red-and-white adobe walls, and narrow cobbled pathways can be seen throughout this town, which is perched on the shore of Lake Patzcuaro at an elevation of more than 7,000 feet above sea level.
It was created in the early 14th century as part of the Tarascan kingdom, two centuries before the conquistadors came in the area. This is in contrast to the adjacent community of Morelia, which was founded by the Spanish.
Isla Janitzio is one of the five islands that can be found in the wide lake that it is situated in. You can get to Isla Janitzio by taking a quick boat ride. For the indigenous Purepecha people, it is both a spiritual and cultural focal point of their community.
Cheap Vacation Spots in Mexico
10. Playa del Carmen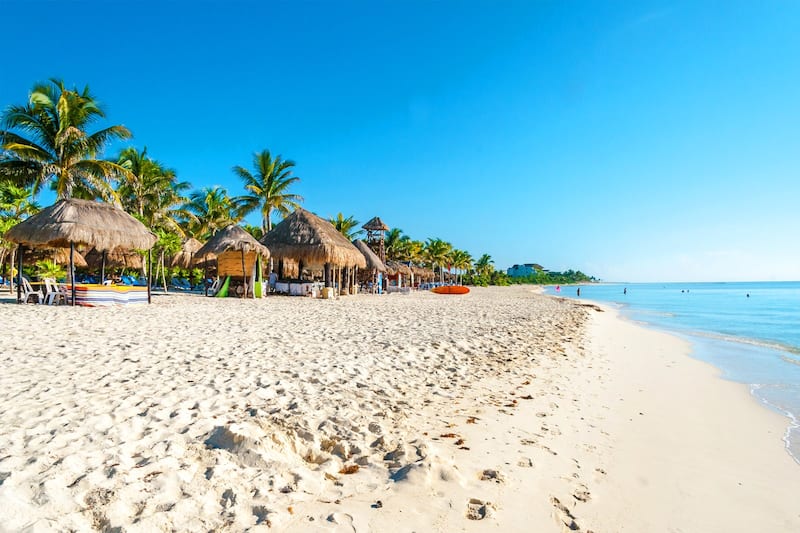 Although Playa del Carmen is one of the most touristic destinations to visit with all-inclusive resorts, it is also an excellent choice for individuals who wish to experience a beach resort area without paying high costs.
Expect that there will be an infinite supply of palm trees, coral reefs, nightclubs, and restaurants, and that you will be able to participate in activities such as swimming, snorkeling, and diving.
Surprisingly, there are a lot of three-star hotels close to those powdered white beaches that can be purchased for less than $100 per night, and some of them can be got for as little as $40 per night.
11. The capital of Mexico
Anyone who has an interest in history, culture, or art absolutely ought to make a trip to Mexico City. It is one of the most wonderful sites in the world. In addition to this, it has a large number of accommodations that are available at reasonable prices.
In example, in the upscale district of La Condesa, you can book a room at a nice boutique hotel for only around $50 per night.
La Condesa, Polanco, and La Roma are all wonderful neighborhoods in which to establish a base from which to explore the city's many museums, marketplaces, and lovely parks.
While the National Museum of Anthropology in Chapultepec Park is the largest and most visited museum in the country, Palacio Bellas Artes is home to world-class artwork created by both Mexican and foreign artists.
At Mercado Roma, a gourmet food hall boasting tapas, paletas, churros, and more, you can eat to your heart's content without breaking the bank.
12. Guanajuato
Guanajuato is widely considered to be one of the most attractive cities in Mexico; it is a UNESCO World Heritage Site and is filled with brightly colored homes and buildings that cascade down the hillside.
It boasts a culture that is extraordinarily rich, as well as a fascinating historic area, which features a labyrinth of alleys that are suitable for walking, are free of cars, and are flanked with baroque-style buildings.
There are vibrant markets to peruse, museums, and a funicular system that can carry you to the Pipila Monument vantage point so that you may take in a bird's-eye view over everything. You can go mining in the neighboring region.
You have a wide variety of alternatives to choose from that are less than fifty dollars per night, regardless of whether you want to stay in an Airbnb or a hotel.
Cheap Vacation Spots in Mexico
13. Bacalar
Consider staying at Bacalar if you're interested in discovering secluded beaches that the general public has not yet seen, all while maintaining your travel budget.
It's a Pueblo Magico, sometimes known as a "Magic Town," and it's situated on the Yucatan Peninsula, near to the border with Belize.
The cost of lodging there is just around $40 per night, and a wonderful lunch in the area may cost as little as $10.
There are four cenotes located in this area, one of which is Azul Bacalar, which is one of the deepest cenotes in the Riviera Maya with a depth of about 300 feet. Not only is the sea a wonderful translucent blue, but also the sky.
14. Guadalajara
Guadalajara, known as Mexico's "second city," is the site where traditional Mexican dances, mariachi music, and tequila were first performed. Chilies, maize, beans, tomatoes, and pork are common ingredients in the region's cuisine, making it one of the top culinary scenes in the country.
Foodies will adore it for this reason.The most representative meal is birria, which is similar to a stew and may be made with goat or mutton.
While the Torta Ahogada sandwich, which has fried pork that has been marinated in sour salsa and literally translates to "drowned," is a favorite choice for diners after a night on the town.
Even better? Guadalajara is consistently named among the most cheap cities in the world, and the city's hotels charge less than $40 per night on average.
15. Chiapas
Chiapas is the place to go if the idea of seeing a place that seems like something out of a fantasy book with a terrain that is covered with lakes, rivers, and waterfalls in magnificent colours of blue and green together with old ruins sounds attractive.
Not only will you spend an average of just $35 for a four-star hotel, but you will also have the opportunity to visit the on-site museum with stucco hieroglyphs, elaborately carved panels, and clay sculptures.
Additionally, you will be able to stare at spectacular ruins in the ancient Mayan city of Palenque, which is set within a jungle.
The highlight of the area is perhaps Agua Azul, which has water that is perfectly transparent and a phantasmagoric blue color. This is because the water is flowing over a riverbed made of polished limestone, which is lit by the sun.
15 Cheap Vacation Spots in Mexico 2023 – Newshub360.net
Related Post

Credit : www.Newshub360.net