How to Customize Your iPhone Home Screen In 2023? When you unlock your iPhone, you won't be confronted with a grid of icons as you used to have to do.
Because Apple has now given you the power to alter the layout of your home screen, you can now completely remove icons from the screen rather than just moving them.
This is made possible by the App Library. You are not limited to merely installing apps, as there is a vast selection of widgets available for use on the home screen.
But you can do a lot more with the iPhone's customizing options. You may give your iPhone a completely new appearance by mixing custom shortcuts with icons and widgets that you have designed yourself.
You have complete control over the appearance of an iPhone thanks to features such as the ability to use widgets and change the app icons that appear on the home screen to ones of your own design.
If you really want to spice things up, you can even put a short video clip of something on the lock screen of your phone. It is not hard to accomplish.
How to Customize Your iPhone Home Screen In 2023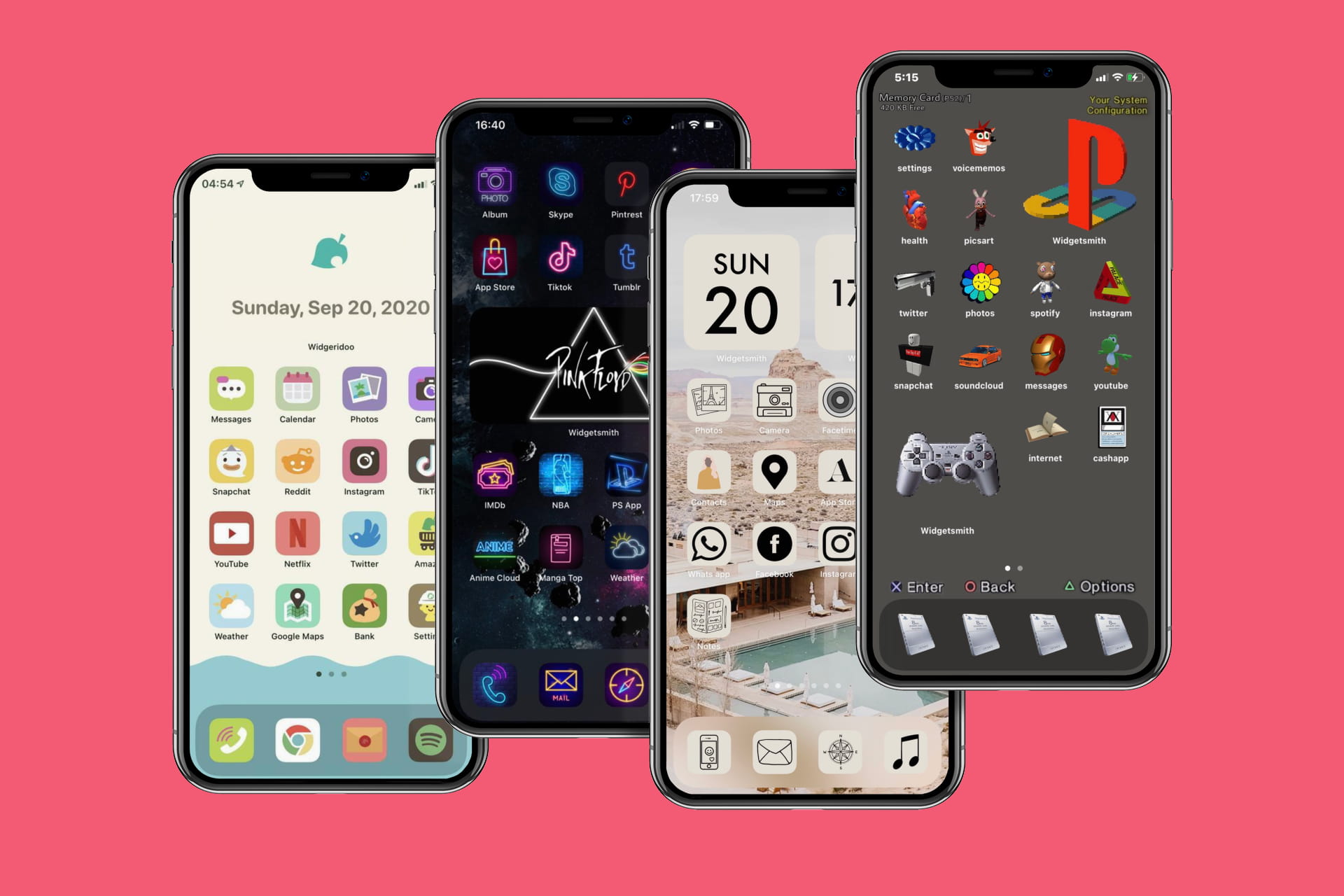 How to Add Widgets to Your iPhone Home Screen
With the release of iOS 14, Apple made it possible to add widgets on the Home Screen of an iPhone for the very first time.
A widget is a condensed version of an app that can be accessed directly from the Home Screen. Widgets display information and let users to interact with that information.
With the release of iOS 16, it is now possible to install widgets on the Lock Screen of your device.
You may personalize the look of the Home Screen on your iPhone by adding widgets for practically all of Apple's stock applications as well as an increasing number of third-party applications. To add one:
Tap and hold in a blank space on your iPhone's Home Screen to enter Jiggle mode.
In the top corner, tap the Add (+) icon to view your available widgets. Search or scroll through the selection to find the widget you want.
After selecting a widget, swipe left and right to view different versions of it, then tap Add Widget.
Drag and drop to move the widget around your Home Screen just like you would with any other app. You can even drop it on another widget of the same size to create a widget stack.
Tap Done or click the Home button to exit Jiggle mode.
Take a look at our roundup of all the finest iOS widgets if you are unsure how to get started or where to begin.
Change the Size of Your Widgets
The vast majority of iPhone widgets are offered in three different sizes: small, medium, and large. In order to modify the size of a widget on an iPhone, you must first remove the widget from your Home Screen and then re-add it using the desired new dimensions.
This is how it should be done:
Tap and hold in a blank space on the Home Screen to enter Jiggle mode.
Tap the Minus (–) icon on a widget and confirm you want to Remove it. Alternatively, tap and hold a widget, then tap Remove Widget from the quick action menu.
Finally, tap the Add (+) icon to add the widget again in a different size.
Customize the Widget Settings
The behavior of a number of iPhone widgets can be modified by modifying some of their more fundamental settings.
Changing the location that is displayed in the Weather widget or the list that is presented in the Reminders widget could be examples of what this means.
When you make a widget stack, you have the option to turn on Smart Rotate or alter the stack's widget arrangement after you've made the stack. Here's how to make the necessary adjustments:
Tap and hold on a widget until a quick action menu appears.
Choose to Edit Widget or, if available, Edit Stack.
Change the relevant settings, then return to the Home Screen. For a widget stack, tap a widget to view its settings or drag and drop it to change the order.
How to Hide Apps From Your iPhone Home Screen
With the release of iOS 14, Apple additionally made it possible to conceal applications from view on the Home Screen.
This enables you to tailor the appearance of your Home screen by including only the most essential apps in its layout. How to do it:
Tap and hold on an app until a quick action menu appears.
Choose to Remove App.
Then choose to Remove from Home Screen.
When an application is deleted from the Home Screen, it is moved to the App Library folder. This indicates that it is still installed on your iPhone, despite the fact that it is no longer visible on the Home Screen. If you select Delete App instead, the application will be removed completely from your iPhone.
Swipe all the way to the right, beyond your most recent Home Screen, to access the App Library. Every app that you have downloaded on your iPhone ought to be neatly organized into intelligent folders by default.
You can search for an app by tapping the search box, or you can view all of the apps in an alphabetical list by tapping the list.
Hide Entire Home Screens
You don't have to send each app to the App Library one at a time; you can select to hide entire Home Screens on your iPhone instead of sending individual apps.
When you do this, the Home Screen layout on your iPhone is saved, making it simple to restore in the event that you change your mind in the future.
Below is how you hide or change Home Screen layouts:
To activate the Jiggle mode, simply tap and hold anywhere on the Home screen to get started.
Tap the dots at the bottom of the screen to access the Home Screen. You should be presented with an expanded view of all of the Home Screens on your iPhone.
Tap the checkboxes to choose or deselect each Home Screen, giving you the option to hide the Home Screen or not.
Creating Your Own App Icons and Widgets and How to Do It
Since the release of iOS 14, there has been a proliferation of creatively designed iPhone Home Screens. How to Customize Your iPhone Home Screen
These Home Screens make use of custom widgets and icon packs for iOS applications in order to create a novel appearance.
Making a personalized Home Screen like this one might be a time-consuming task, but the end result is definitely worth it in terms of appearance.
Create Custom Widgets for iPhone
The iOS App Store makes available a variety of apps whose sole function is to provide users with the ability to design and build their own individualized widgets. You can select different color schemes, icons, and sizes of widgets with their help.
The vast majority of these applications may be downloaded free of charge, however some of them do offer in-app payments or memberships to gain access to additional personalization choices. Widgetsmith is without a doubt the most widely used app for personalizing widgets.
Here's how to use it to create custom widgets on your iPhone Home Screen:
Open Widgetsmith and tap a small, medium, or large widget to start editing it.
Scroll through the Widget tab to choose the type of widget you want to create. There are options covering everything from photos to astronomy.
After picking a widget type, use Theme and other tabs that appear to customize other aspects of your widget.
When you finish customizing the widget, tap Save.
To add Widgetsmith widgets to your Home Screen, enter Jiggle mode and tap the Add (+) button, then search for Widgetsmith. Choose the widget size you created a widget for.
After adding a generic Widgetsmith widget to your iPhone, tap and hold to Edit Widget, then choose your custom widget from the dropdown men
Create Custom App Icons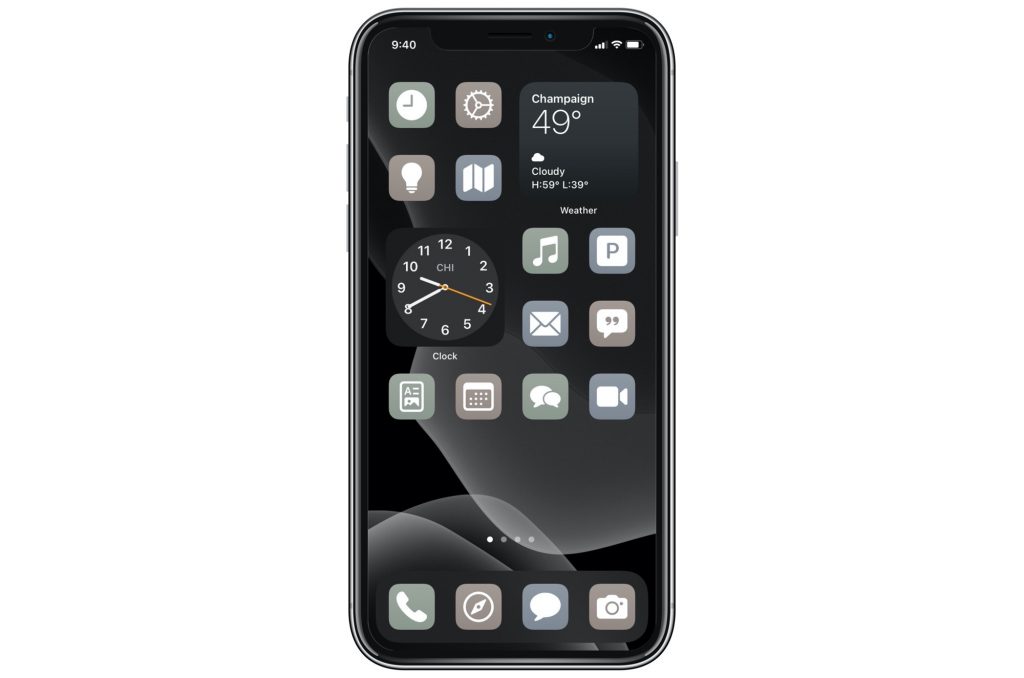 It's possible that you've seen what appear to be personalized app icons on the Home Screen of another iPhone user's device; however, these are actually shortcuts to the respective apps that were created using the Shortcuts app.
Before adding the shortcut to your Home Screen, you have the ability to select the icon and name that you want to use for it when you do this.
The final product is a personalized shortcut that mimics the appearance of an application.
The application icons that you want to utilize must first be designed on your own or downloaded from another source, and then they must be saved on your iPhone.
We understand that generating unique icons for apps may be a very challenging process, which is why we suggest that you look for pre-made icon packs that you can download instead.
Because each program has to first launch through the Shortcuts app when you use a shortcut to open an app in this manner, there is a discernible increase in the amount of time required to open apps when you do so.
How to Customize Your iPhone Home Screen, If you still want to customize your app icons on the iPhone, here's what to do:
Download or create the app icon you want to use.
Open the Shortcuts app on your iPhone.
Tap the Add (+) button to create a new shortcut.
Tap Add Action and search for the Open App action, then tap App and select the app you want to open.
Use the i button to open the menu, then tap Add to Home Screen.
Tap the app icon and use the popup menu to select the custom icon you want to use from the Files or Photos app on your iPhone.
Name your shortcut after the app, then tap Add to add it to your Home screen. You can move it around the Home screen just like you would any other app.
Repeat this process, creating a new shortcut for each app you want to customize.
How to Customize Your iPhone Home Screen 2023:Newshub360.net
Related Post
Credit :www.Newshub360.net