Top 9 Rarest Starbucks Mugs & Their Legend of Misprints: Starbucks is one of the most well-known coffee chains in the entire globe. It has become an international icon.
Their success can be due to the high degree of friendliness they provide, the high quality of the coffee they serve, their branding, and the beautiful merchandise that Starbucks sells.
There is a significant amount of collector's interest surrounding Starbucks Mugs. People have gathered a wide variety of themed mugs, ranging from Disney-themed mugs to mugs patterned after certain countries, coffee-producing regions, locations, and even Christmas-themed mugs. Collectors have constructed special shelves for them and even established groups online where they can trade them. The trend should be taken seriously.
Among collectors, a mug that has an incorrect label or misspelling on it is highly sought after and worth quite a bit of money. The more unusual the discovery, the more money collectors are willing to shell out for it.
The following are some of the more collectible Starbucks Mugs:
Top 9 Rarest Starbucks Mugs & Their Legend of Misprints 2023
1. Blue Ceramic Mug – Somewhat Rare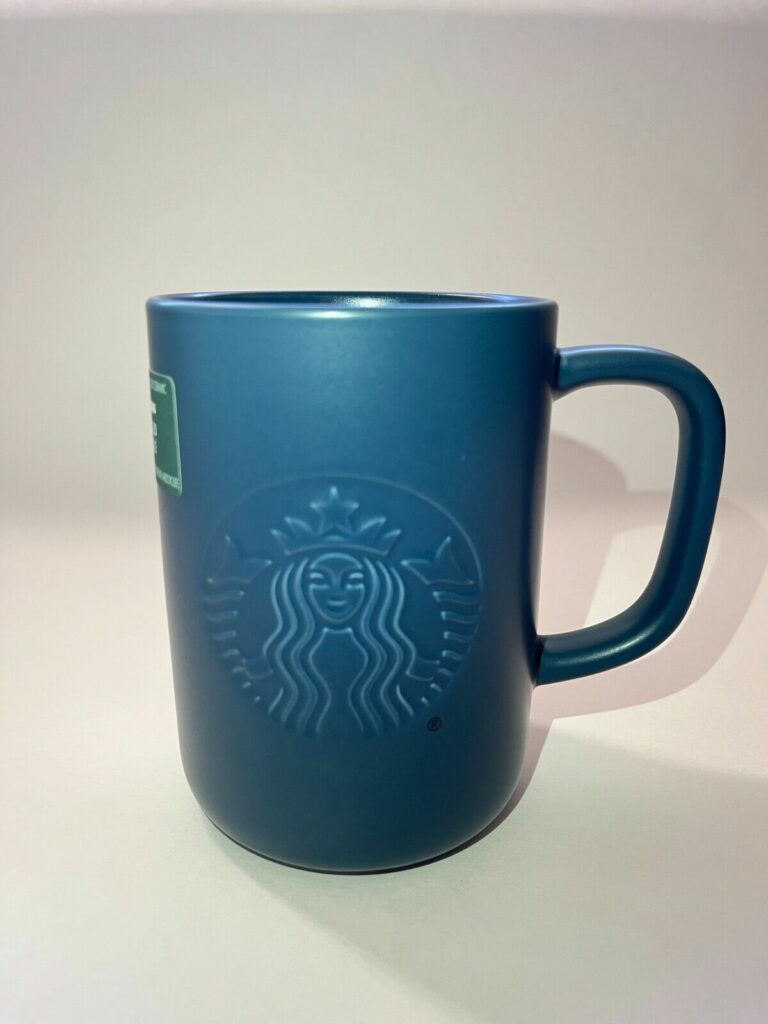 Year:
Theme: Ceramic Series
Special Feature: Swirl Mermaid Pattern
This one is a work of art that is really breathtaking to behold. It is a work of art thanks to the vivid cobalt blue color and the intricate swirly ceramic features.
In addition, a coaster with the same pattern was included with the cup. It features an embossed design of the well-known siren mermaid emblem.
The height of the mug is almost four and a half inches, and it has a capacity of sixteen ounces for your wonderful and fragrant coffee.
2. Sacramento Mug – Somewhat Rare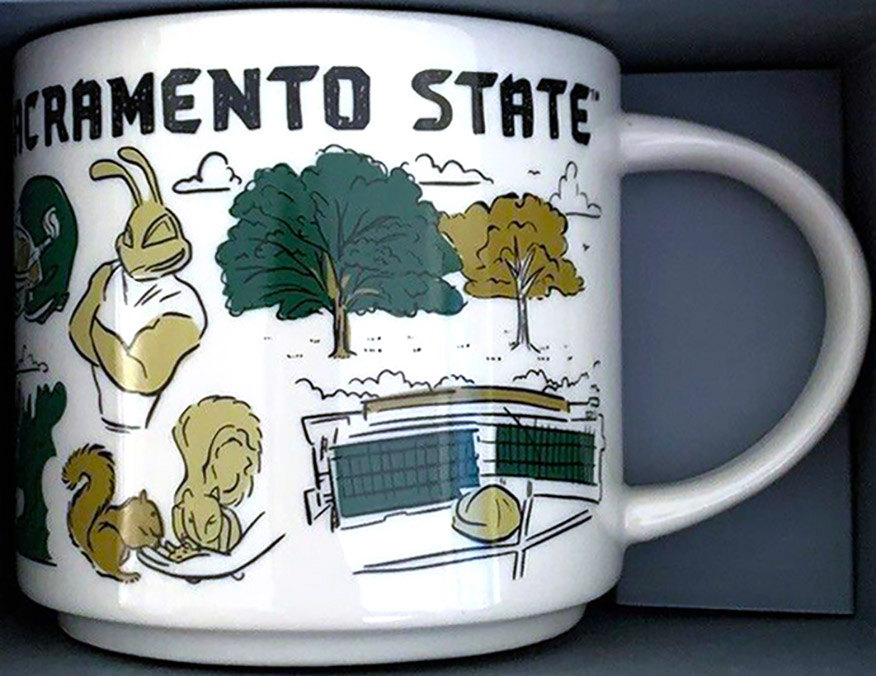 Year: 2009
Theme: Location Specific/ City Series
Special Feature: California's State Capitol picture
Starbucks has achieved the greatest amount of success with its location-specific cups, each of which depicts a skyline or a famous landmark.
This mug is an extremely uncommon example from the Icon City Series. It depicts the State Capitol in Sacramento, California, on the front face, and the skyline of the city on the reverse side.
3. Chinese Lunar Mug – Rare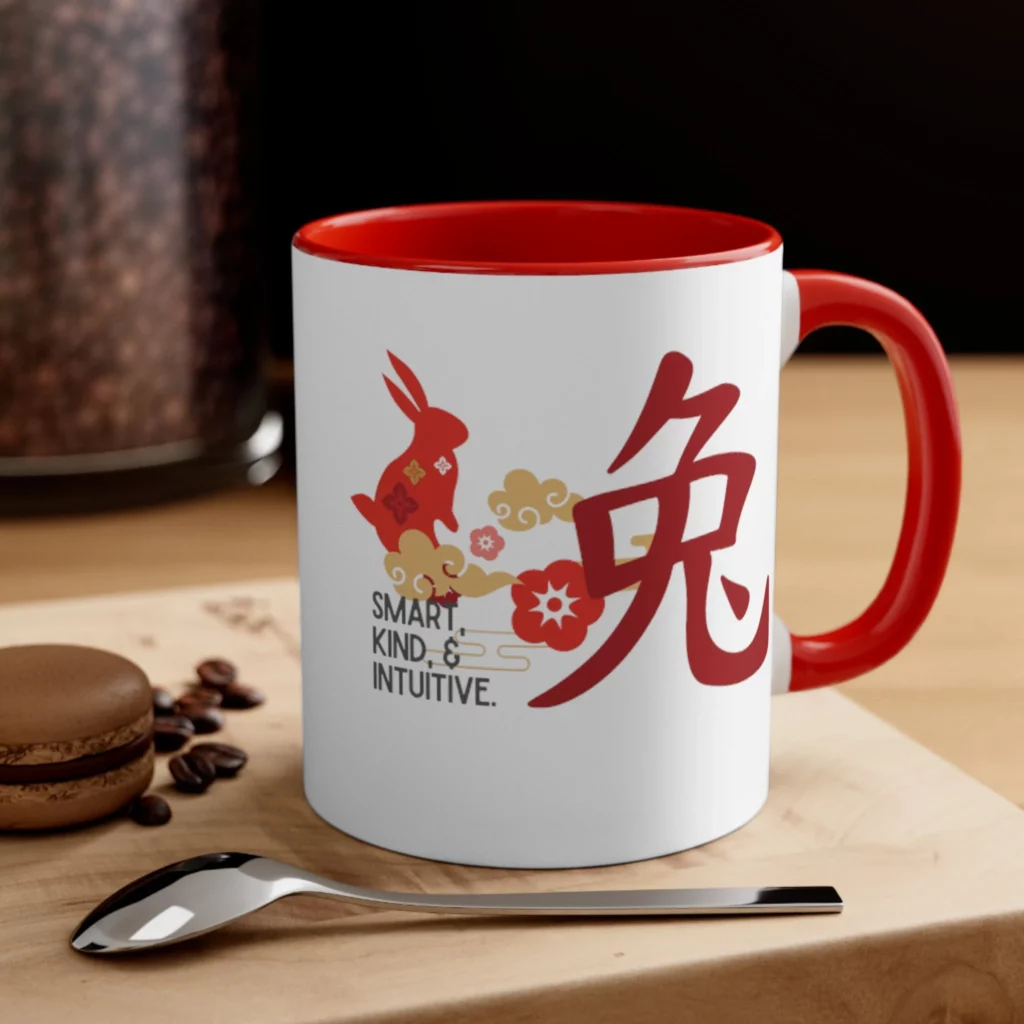 Year: 2007
Theme: Chinese Lunar Year Celebration
Special Feature: Year of Rat
Due to the extremely unique appearance of this artifact, it is highly sought after by collectors. To commemorate the Chinese Lunar New Year of the Rat in 2007, it was only made available on the Asian market as an exclusive release.
A charming illustration of a rate is imprinted on the surface that faces the outside world. It possesses excellent finishing features, a high-quality deep red glaze, and an interior that is pale gold. A treasure worth amassing!
4. Los Cabos Mug – Super Rare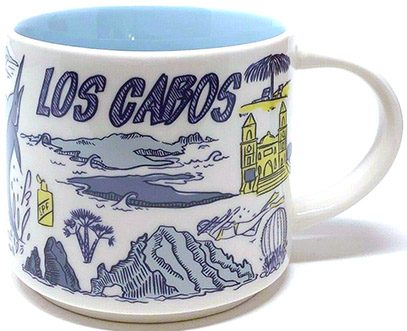 Year: 2009
Theme: Mexico Mug
Special Feature: Duo Color
Another mug that is exclusive to a certain Starbucks shop is this one. The notion of a one-of-a-kind and collectible mug strengthens when the location in question is more remote or unusual.
This one is for Los Cabos, and it was one of the first designs we offered back in 2009 when it was available in two colors. It features a delightful pattern that is yellow and white, and it has a capacity of up to 16 ounces.
5. Puerto Vallarta Mug – Super Rare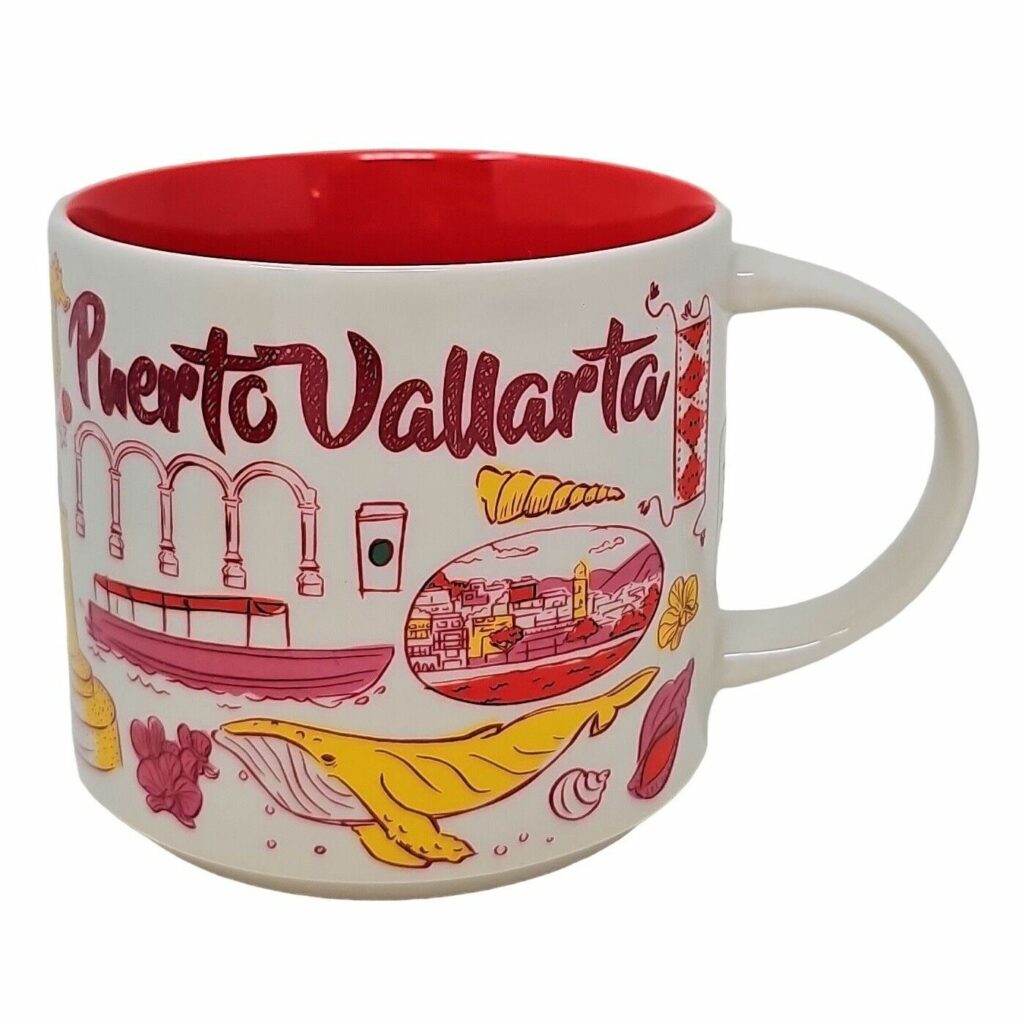 Year: 2009
Theme: Location Specific
Special Feature: Seahorse picture
This mug is one of the really rare ones, and it features a seahorse on the front to represent Puerto Vallarta.
Puerto Vallarta is a resort city in the state of Jalisco, Mexico, that is located on the Pacific Ocean. This mug is a highly sought-after collector's item because it was produced by Starbucks as part of their City Series.
This was continued some time ago, and it is now so rare that you would be quite fortunate to locate one of these in a second-hand store. In 2013, one of them went for much than a thousand dollars, including shipping costs.
6. North Dakota Mug – Super Rare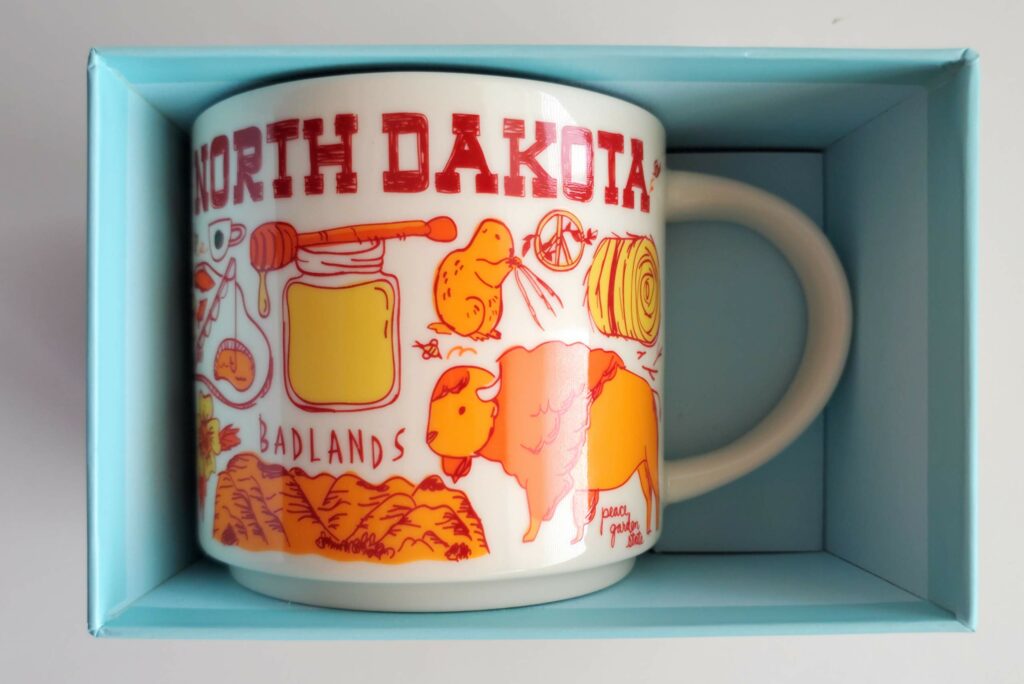 Year: 2009
Theme: Starbucks Been There Series
Special Feature: Error Mug
The true value of misprints, if they were ever to be appreciated at all, is revealed when it comes to collecting.
The more amusing and surprising the misspellings are of something, the higher the value that something is given.
The same may be said for these coffee cups. It's interesting to note that Starbucks has printed various mistake versions of their mugs as part of their series.
However, one or two of these mugs typically get through and end up on the market; these mugs rapidly become one of the uncommon finds because most of them are called back and destroyed.
This mug is an erroneous mug with a mistake that states 'Centre of United States' when it should say 'Geographic Centre of North America' – a reference to the monuments in Rugby, North Dakota; however, none of them are accurate because the actual centre is 145 miles to the southwest in a town called Centre, North Dakota.
7. Maine v1 Mug – Extremely Rare
Year:
Theme: Starbucks Been There Series
Special Feature: Never been officially sold/Error Mug
This particular situation is quite intriguing. It was supposed to be a part of the City Series, but it didn't end up passing the quality test (possibly because of the misspelled wording).
As a result, it was never officially sold or issued, but there were still some copies that made it out of production.
You must have grasped the misprinting's one-of-a-kind quality and how it contributes to the worth of the mugs, by whatever measure.
Mount Katahdin was misspelled as Mount Katahdin on this mug that was produced for the state of Maine. The addition of only one H makes this mug extremely hard to find.
8. Seville Mug – Very Rare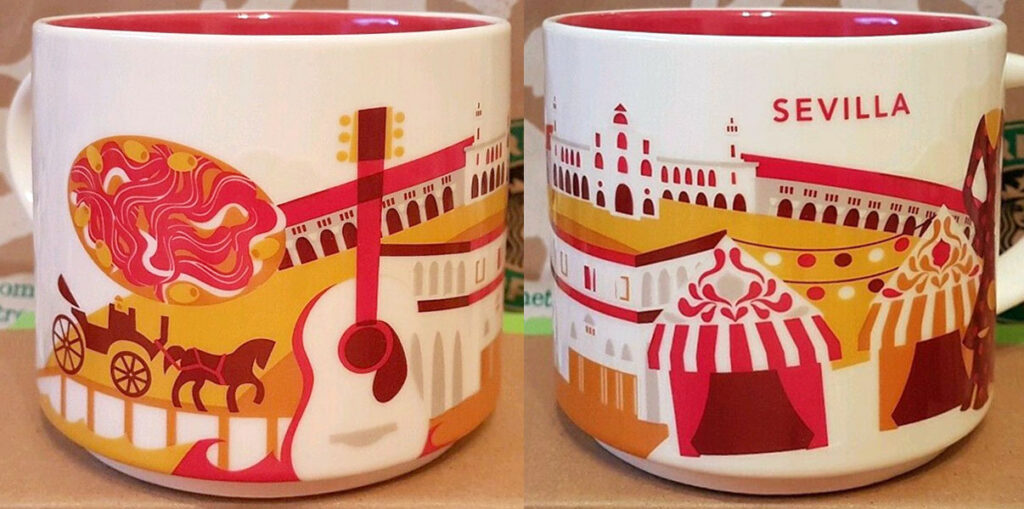 Year:
Theme: City Series Global Icon
Special Feature: Error Mug
Another instance of poor spelling on your part! This cup was designed specifically for the city of Seville in Spain.
The mug was soon removed from the shelf so that it could be thrown away and replaced with a new one. The fact that so few have survived attests to their rarity.
9. The Seattle Misspelled Mug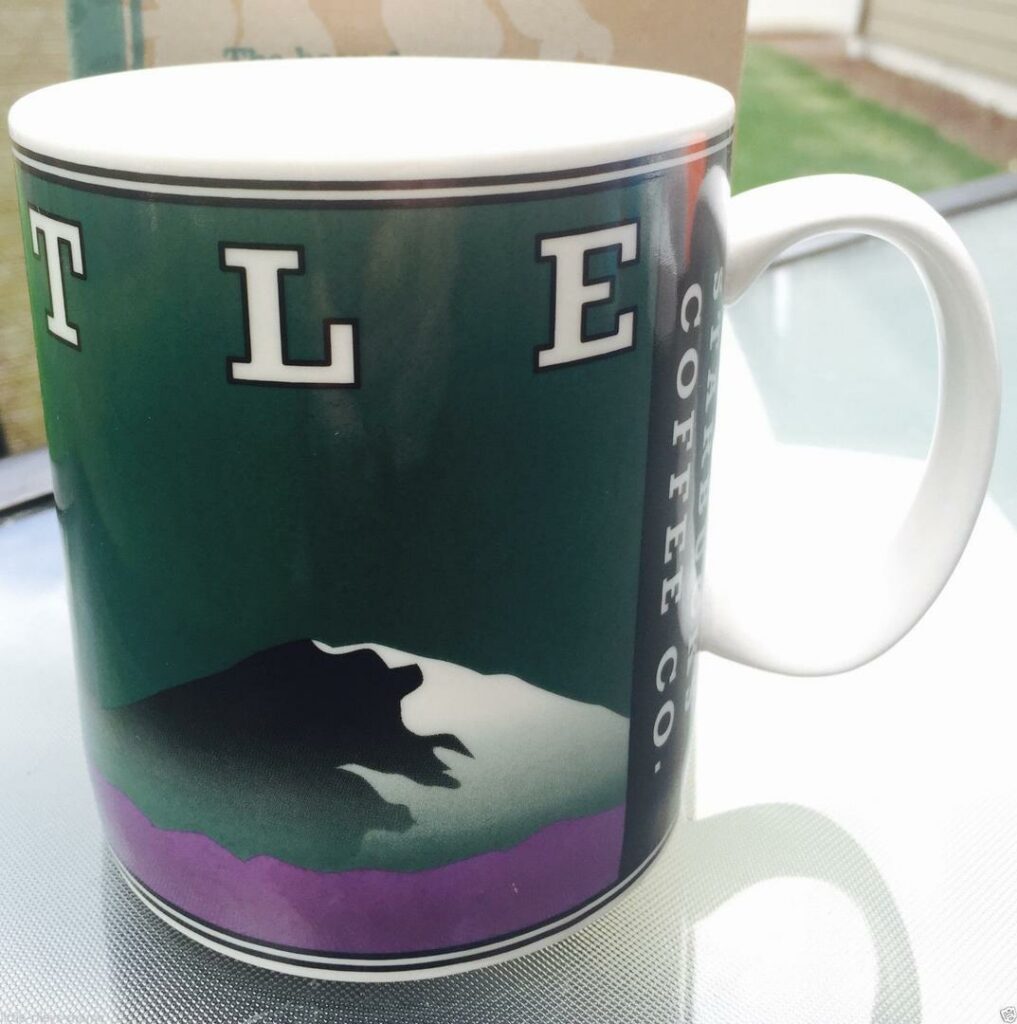 Year: 2003
Theme: Seattle City Series
Special Feature: A misspelling
This mug, which has been dubbed a mistake mug, is likely the oldest'misspelled' mug that has survived to this day.
Mount Ranier rather than Mount Rainier is printed on this additional city series mug that was made for Seattle.
When the error in the printing was discovered, the books were promptly removed from the shelf and discarded. The most difficult-to-find Starbucks mug is the one that reads "Seattle Mistake."
Top 9 Rarest Starbucks Mugs & Their Legend of Misprints 2023 [UPDATED]- Newshub360.net
Related Post

Credit: www.Newshub360.net