The 9 Best Couples Resorts in Ohio 2023: Ohio offers many possibilities for romantic getaways for couples. The state is home to a variety of resorts that are ideal for romance and are frequently situated in scenic settings with easy access to a variety of things to see and do.
These particular assets could be considered the best of the best.
9 Best Couples Resorts in Ohio 2023
1. Belamere Suites, Perrysburg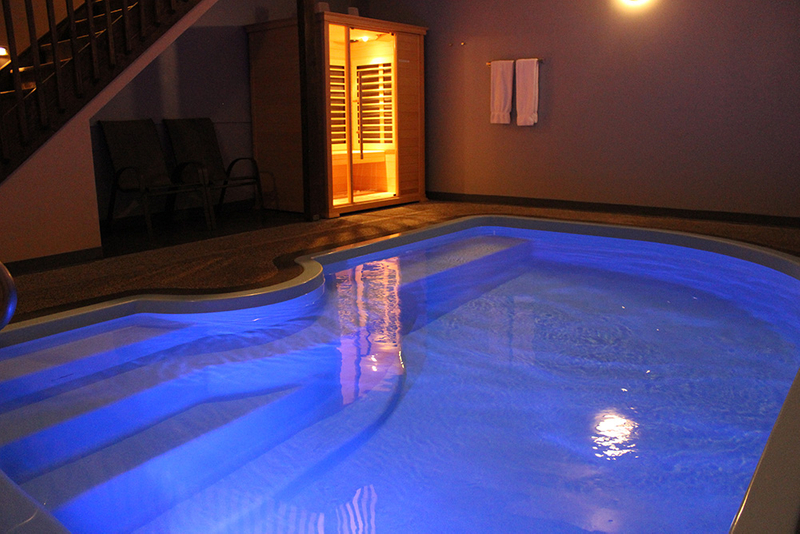 You'll want to book a trip to the opulent Belamere Suites just to experience it. This adults-only hotel is situated in the historic town of Perrysburg in northern Ohio and offers apartments with private entrances for a sense of seclusion.
They have features like cosy wraps, fireplaces, two-person massage showers, and relaxing Jacuzzi pools that can help kindle or reignite that flame.
Reserve the Grand Royal Swimming Pool Suite, which spans two storeys and has a private, heated pool lighted by candles, for a really unique event.
Couples massages and other spa treatments may be ordered for in-room use, and you can even reserve a helicopter flight for a bird's-eye view of the area that departs just outside your door.
Key Amenities:
2. Inn & Spa at Cedar Falls, Logan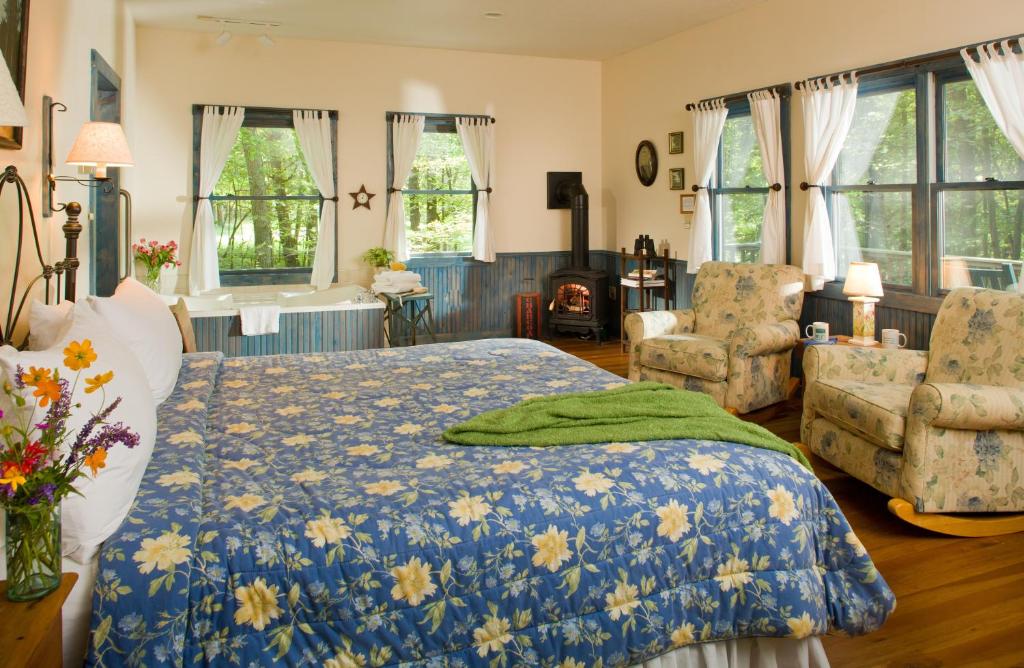 The Inn & Spa at Cedar Falls offers a unique bed-and-breakfast experience, surrounded by the picturesque Hocking Hills State Park, making it the perfect setting for a peaceful couples' getaway.
There are many different lodging options available, including cosy cabins where you can relax in a two-person hot tub while swinging on the porch.
These cabins also feature a gas log fireplace for added comfort. Aside from luxurious bath products, fluffy robes, and high-end coffee, Ash Cave and Old Man's Cave offer hiking trails that pass through stunning waterfalls.
Spa treatments range from classic massages to body mud wraps.
Key Amenities:
Complimentary breakfast at log cabin restaurant with open kitchen
Cabins, geodomes, cottages, yurts and lodges
Hiking trails through waterfalls and on-site spa
3. Kelleys Island Venture Resort, Kelleys Island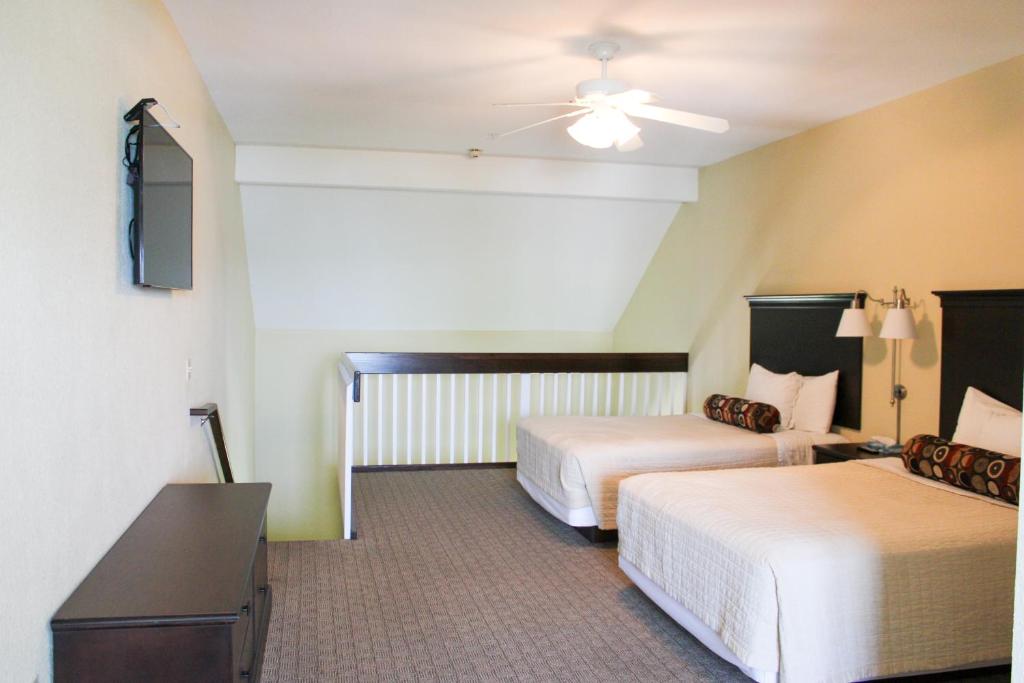 The sole hotel on Kelleys Island, the biggest island in Lake Erie's western basin, which can only be reached by ferry or private plane, is the Kelleys Island Venture Resort.
It features suites that all have microwaves and flat-screen TVs, while upgraded rooms have balconies, private living areas, and even laundry facilities.
It views out onto the shores of the lake and the Cedar Point skyline. The resort has a hot tub enclosed by a manicured courtyard, a swimming pool with treatment zones, charcoal grills for barbecues, and stunning views of Lake Erie.
On occasion, there are also special events, including weekends-long murder mysteries.
Key Amenities:
Rooms with private patio and views of Lake Erie
Pool with therapeutic seating areas and hot tub
Centrally located to downtown Kelleys Island
4. Landoll's Mohican Castle, Loudonville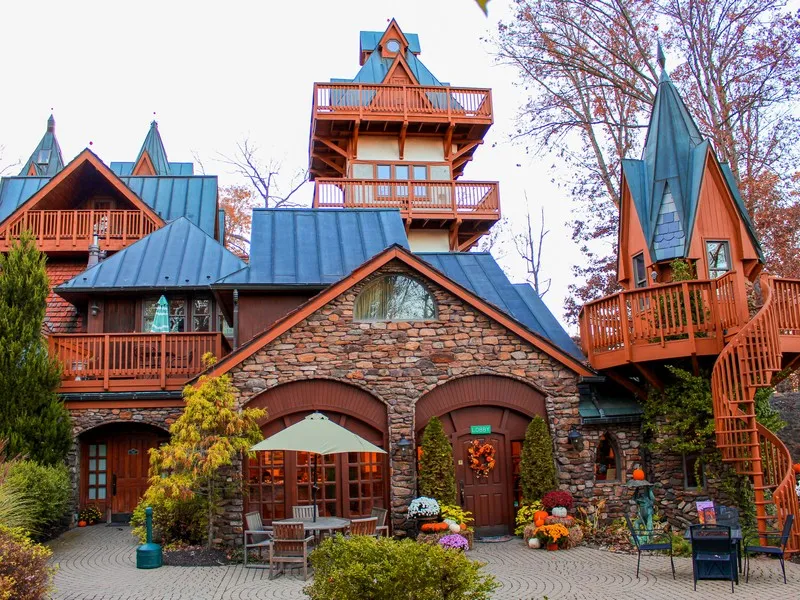 Landoll's Mohican Castle is a castle-themed hotel with suites that feature in-room Jacuzzis, bathrooms with heated floors, and fully-stocked minibars.
It is located in the centre of Mohican country in central Ohio. The hotel offers specific packages for couples looking for romance, including in-suite gift packages, spa services designed by personal experience ambassadors, and exclusive rental periods at the pool and fitness centre.
At the Copper Mug Bar and Grille, where outside terrace seating is available throughout the warmer seasons of the year, savour delectable American cuisine.
The resort also hosts murder mysteries and ghost tours, and several reports of ghost sightings have been made here.
Key Amenities:
Castle-themed suites with in-room Jacuzzis
Spa services, pool and fitness complex
Ghost walks, tours and other events
5. Lafayette Hotel, Marietta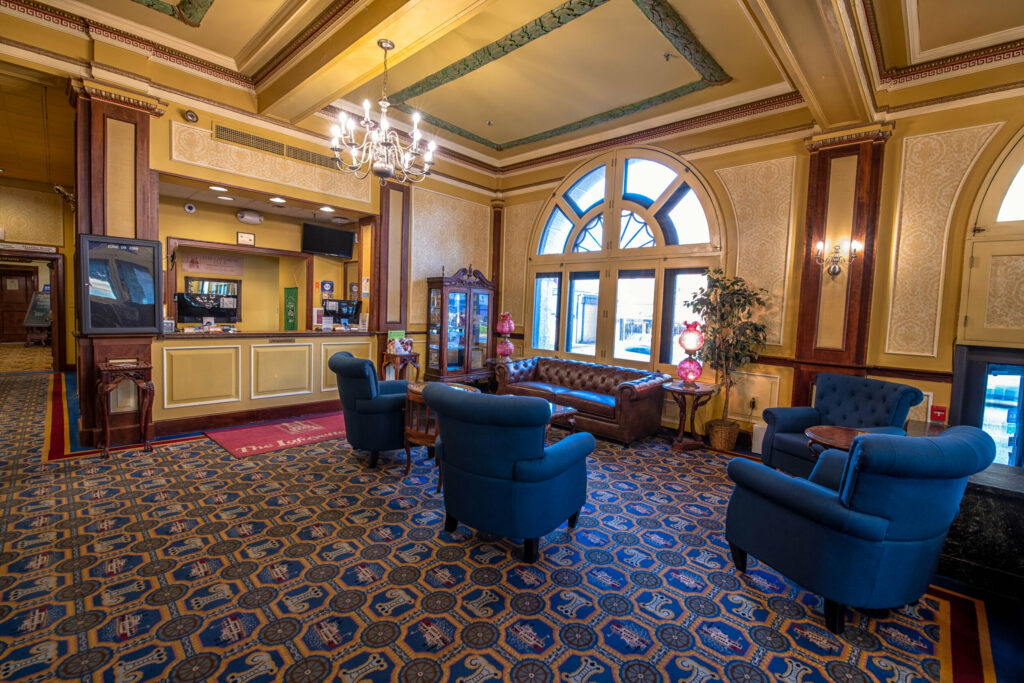 Staying at the 1918-built Lafayette Hotel will transport you back in time if you want a romantic, historical atmosphere. With its themed rooms and magnificent Victorian decor, it has managed to preserve its past.
The historic riverboat village was established as the nation's first permanent colony in the late 18th century, northwest of the Ohio River.
Enjoy a romantic dinner at the property's Gun Room Restaurant, which is decorated with steamboat instruments, pilot wheels, steering arms, and a telegraph, after a day of sightseeing.
Key Amenities:
Historic-themed rooms and Victorian decor
Gun Room restaurant with a famous collection of long rifles and other steamboat instruments
Inclusive packages available for historic tours, romance and golf
6. Punderson Manor State Park Lodge, Newbury Township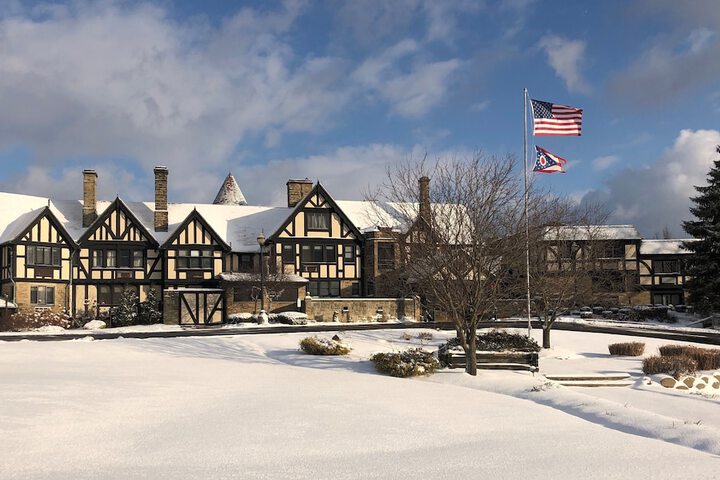 Inside of Ohio's top winter sports park, a golf course, and a 150-acre glacial lake, Punderson State Park is home to the Tudor-style lodge known as Punderson Manor State Park Lodge.
Its suites and rooms, which are located in the exquisitely renovated manor house and have TVs and DVD players, are only a short drive from Amish Country.
You can receive a gas fireplace, a Jacuzzi and a living room if you reserve the Windsor suite. Enjoy traditional British dishes like fish & chips and beef Wellington in the Cherry Dining Room.
In the gift shop, you can also purchase local delicacies like Harlow's popcorn and Pure Ohio maple syrup.
Key Amenities:
Suites in Tudor-style manor with fireplaces and Jacuzzis
Winter sports park, golf course and 150-acre glacial lake
Themed packages available to personalize your stay
7. Gervasi Vineyard Villa Suites, Canton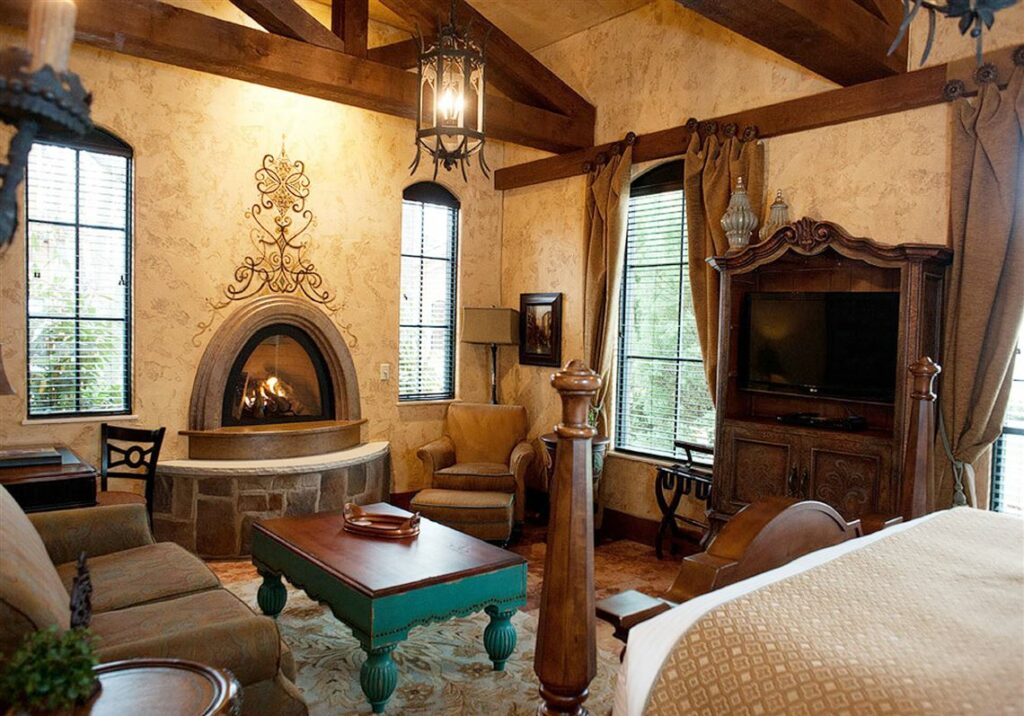 One of Ohio's top weekend escapes, Gervasi Vineyard Villa Suites is a Tuscan-style retreat located in the centre of Canton.
With a reservation at the Villa Suites, food and wine enthusiasts may look forward to winery tours, craft beer tastings, cooking lessons, in-room yoga, opulent spa treatments, and even romantic carriage rides.
There is also a free continental breakfast served in an Italian manner. Private outside patios, in-room fireplaces, and free in-suite breakfast deliveries are all features of villas.
There are three dining options on-site, including The Bistro, which USA Today ranked as one of the top restaurants on vineyard grounds in the nation.
Key Amenities:
Villas with private patios, fireplaces and in-suite breakfast deliveries
Winery tours, craft beer tasting, cooking classes and carriage rides
Complimentary continental breakfast
8. Glenlaurel, Rockbridge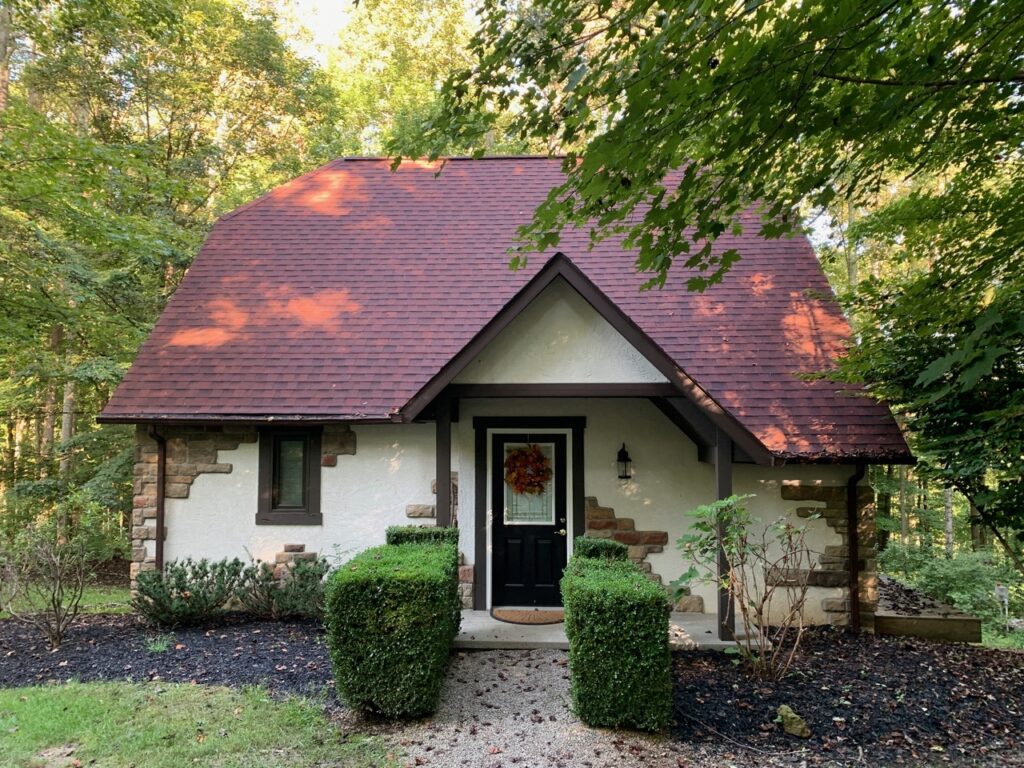 With quaint apartments and cottages, 140 acres of hiking trails, waterfalls, and lovely scenery, Glenlaurel offers a romantic Scottish getaway in the Ohio countryside.
Enjoy a game of golf on the Scottish Links Golf Course, which is available only to visitors, and gourmet breakfasts as well as six- and seven-course meals.
Depending on the hotel, amenities include in-room jacuzzi tubs, gas log fireplaces, queen- or king-sized sleigh beds, plush bathrobes, kitchenettes and more.
Key Amenities:
Rooms and cottages with whirlpool tubs, fireplaces and kitchenettes
Private hiking trails, waterfalls and exclusive golf course on-site
Gourmet dining with six to seven-course meals
9. HideAway Country Inn, Bucyrus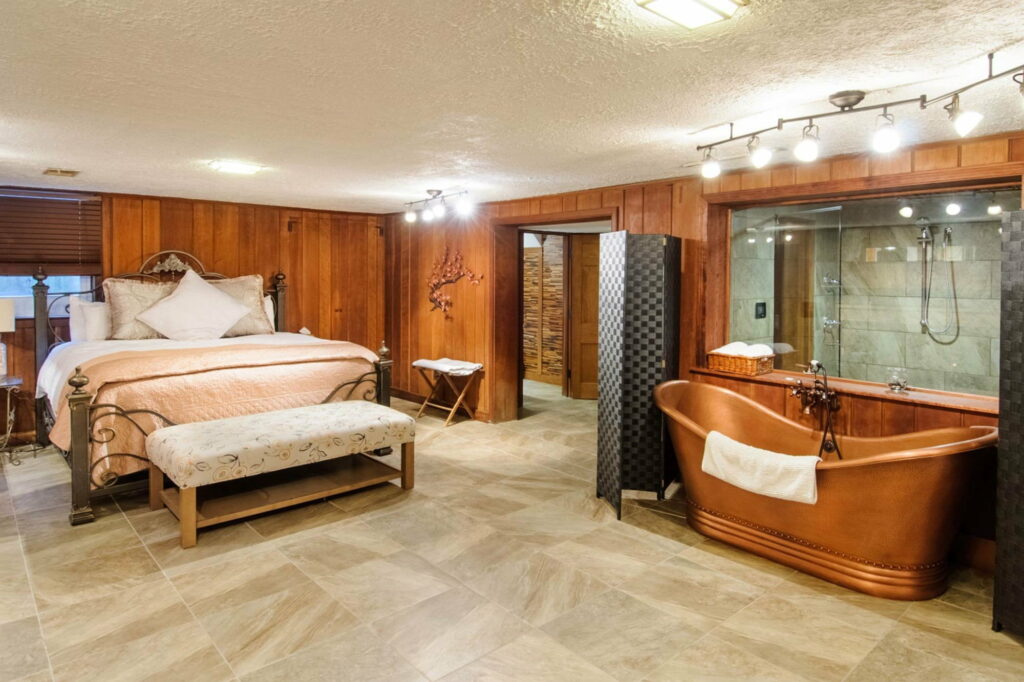 HideAway Country Inn is a beautiful B&B-style resort in Ohio that offers romantic boutique hotel accommodations with views of the serene countryside in the region's north.
Extra plush beds of the highest quality, SMART TVs, and private porches are features of the rooms and suites. Some also have Jacuzzis in the rooms.
Dine on farm-to-table cuisine prepared with organic, nearby products and award-winning wine cellar pours at the 1938 Restaurant and Pub.
Couples massages and other spa services are available as part of all-inclusive packages.
Key Amenities:
Bed and breakfast style suites with private porches
Themed all-inclusive packages with dining, spa services and beverages
Farm-to-table restaurant
9 Best Couples Resorts in Ohio 2023 – Newshub360.net
Related Post

Credit: www.Newshub360.net