If you're longing for some beach time but don't have ready access to the ocean, you'll be happy to know that Lake Michigan is dotted with beautiful beaches just waiting to be discovered.
The beaches of Lake Michigan are enjoyable for family holidays in the Midwest. Wisconsin, Illinois, Indiana, and Michigan all share its boundary.
11 Best Lake Michigan Beaches 2023
1. Silver Beach – St. Joseph, Michigan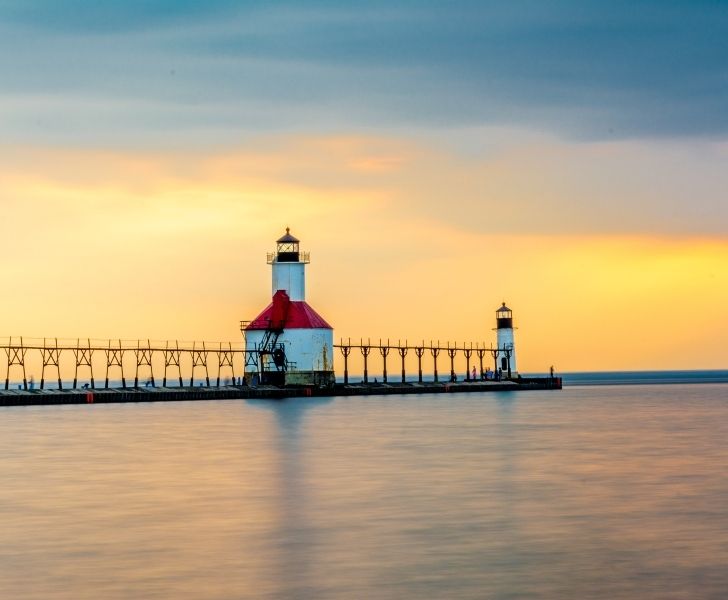 Silver Beach County Park is a nice place to hang out in the summer as it spreads out along 2,450 feet of Lake Michigan. The 1,600 feet of this large, spotless beach are set aside for public swimming.
Due to the park's daily hours of 5 a.m. to sundown, the St. Joseph region is one of Southwest Michigan's most popular tourist destinations.
Rentals for kayaks and SUPs, volleyball courts, outdoor showers, picnic tables, playgrounds, a concession stand, and grills are among the beach's top amenities.
2. Esch Beach, Sleeping Bear Dunes National Lakeshore – Honor, Michigan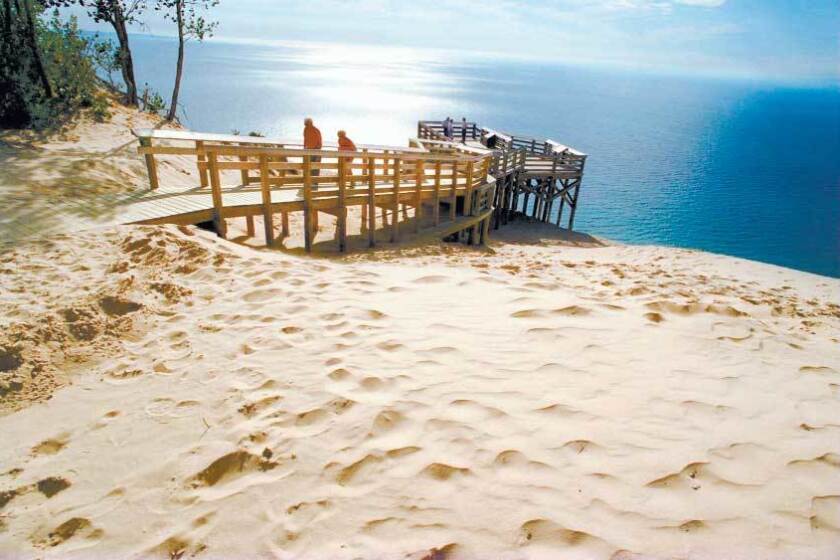 Esch Road Beach and the Sleeping Bear Dunes National Lakeshore are both fantastic Michigan tourist destinations.
This beach is ideal for wading and laying out on the sand and is located at the mouth of Otter Creek. Along the banks are wildflowers, and you can park there to access the beach and facilities.
Peterson Beach, Platte River Point, North Bar Lake, and Glen Haven Beach are some of the other well-known Lake Michigan beaches in this national lakeshore region.
3. North Avenue Beach – Chicago, Illinois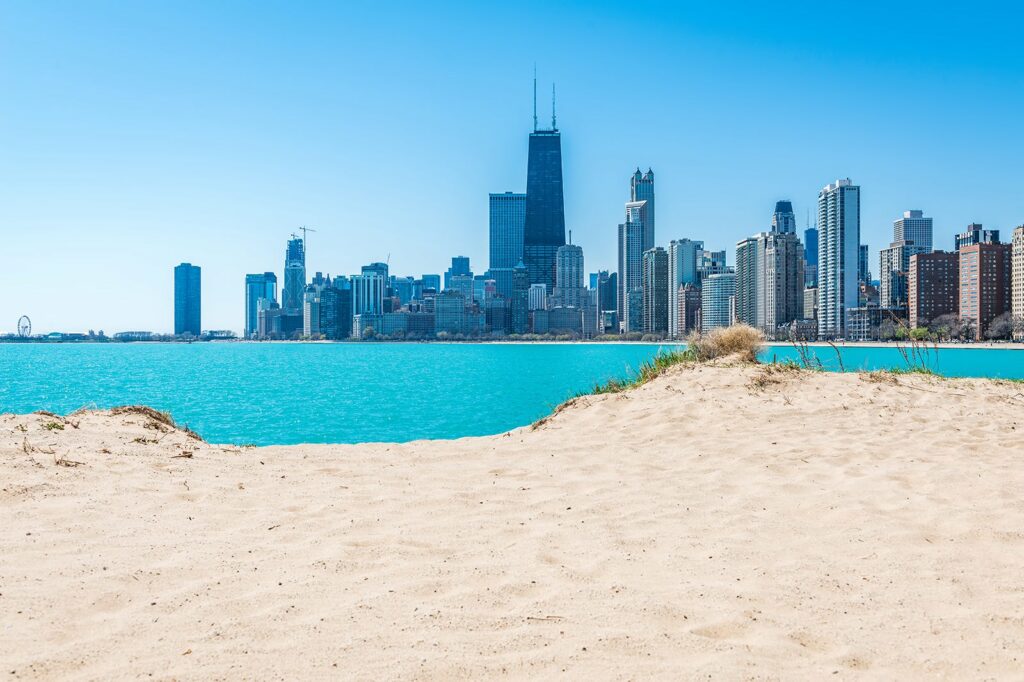 Nothing is more spectacular than a party on the beach near Chicago's main attractions than North Avenue Beach. On days when lifeguards are on duty, swimming is permitted from 11 a.m. to 7 p.m. at this popular Lake Michigan beach, which is open everyday from 6 a.m. to 11 p.m.
This beach boasts a 22,000 square foot beach house in a building designed to resemble an ocean liner with upper decks that provide stunning views of the city and the lake.
The beach is also directly adjacent to the Lakefront Trail, which is well-liked by joggers and bikers both.
During your visit, indulge in food and beverages at the beach's Castaways Bar & Grill, rent a bike from the location's rental shop, participate in a beach yoga class, learn stand-up paddleboarding, rent jet skis, and play some beach volleyball.
4. Porter Beach, Indiana Dunes State Park – Westchester Township, Indiana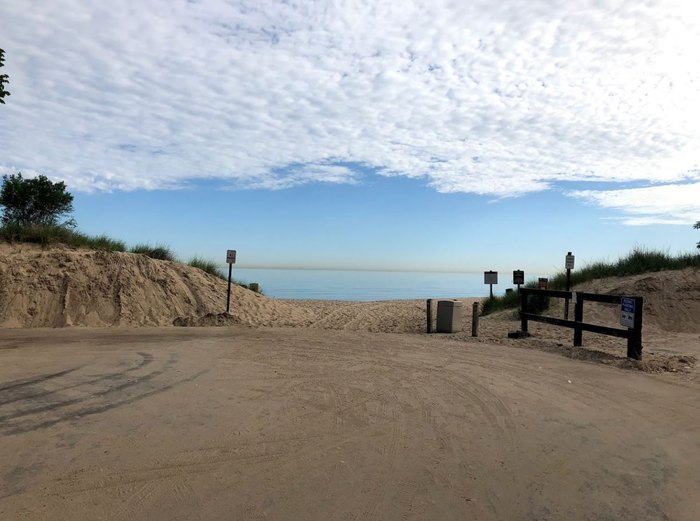 The Porter Beach region, which includes the Indiana Dunes, is one of the best spots in Indiana to enjoy Lake Michigan beaches.
This neighborhood consists of homes and lakefront cottages that are encircled by Lake Michigan's shoreline. There are roughly 15 miles of Lake Michigan shoreline in the vicinity of the Indiana Dunes, some of which have wheelchair accessibility.
West Beach, Kemil Road, Dunbar Beach Access, and Cowles Bog are additional beach access points in addition to Porter Beach.
5. Big Sable Point Lighthouse, Luddington State Park – Luddington, Michigan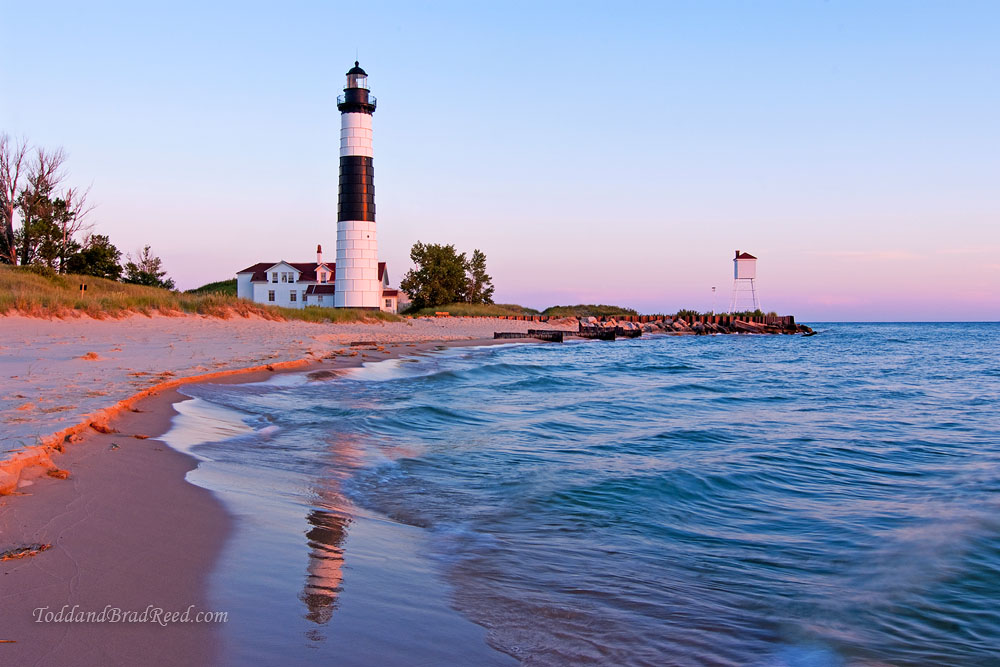 It is worthwhile to include the beach area surrounding Big Sable Point Lighthouse in Michigan's Ludington State Park on your list. Between May and October, visitors can take tours of this 112-foot lighthouse on the edge of Lake Michigan.
To reach the top of the lighthouse tower, hike the 1.8 miles from the parking area to the beach. Along with the playgrounds and snack stands, the Ludington State Park Beach House is another well-liked attraction in the park.
In addition to the state park, beaches in the Ludington vicinity also include Buttersville and Summit Park Beaches, Stearns Park Beach, and Oceana County Beaches.
6. Oak Street Beach – Chicago, Illinois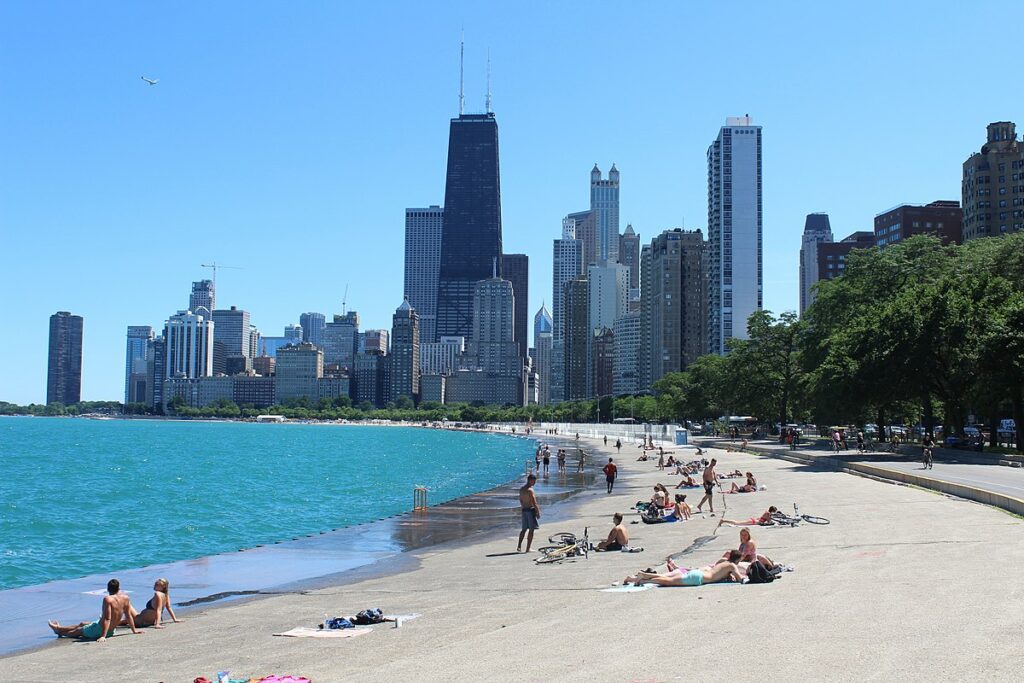 Oak Street Beach, another fantastic Chicago beach on Lake Michigan, allowing swimming from 11 a.m. to 7 p.m. every day.
This beach, which is close to the Gold Coast district, has volleyball courts, chair rentals, bike rentals, bathrooms, and food and drink options. Buses on the CTA routes 22 Clark, 36 Broadway, and 151 Sheridan can take you here.
7. Saugatuck Dunes State Park Beach – Holland, Michigan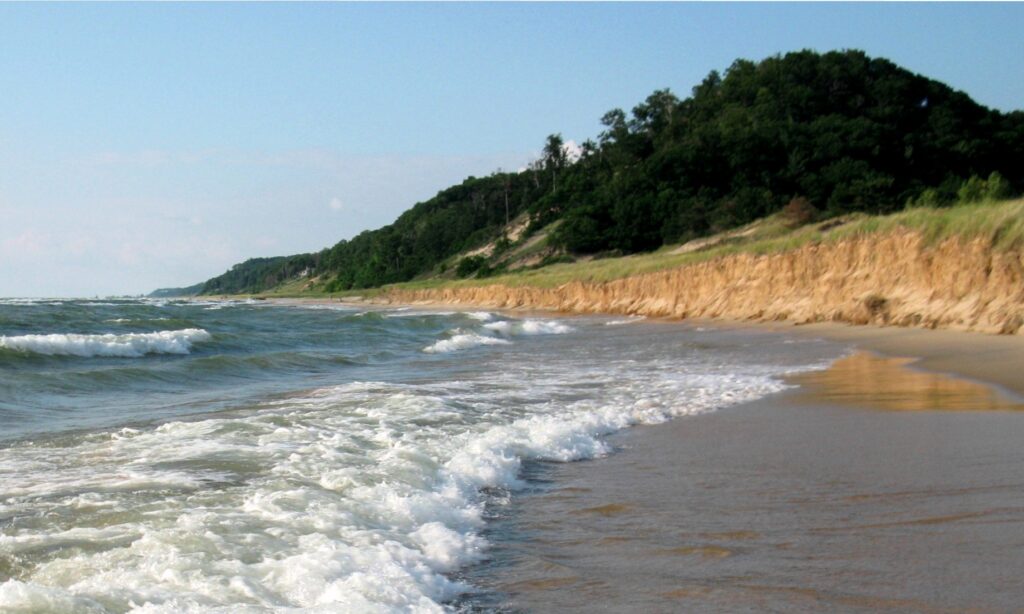 The stroll to Saugatuck Dunes State Park Beach from the picnic area is roughly two-thirds of a mile, while the park as a whole has around 2.5 miles of shoreline.
This is a fantastic place to visit if you're looking for unspoiled, natural environment that's wonderful for hiking and birdwatching. Visit this remote area for a day excursion close to Holland.
8. Whitefish Dunes Beach, Whitefish State Park – Sturgeon Bay, Wisconsin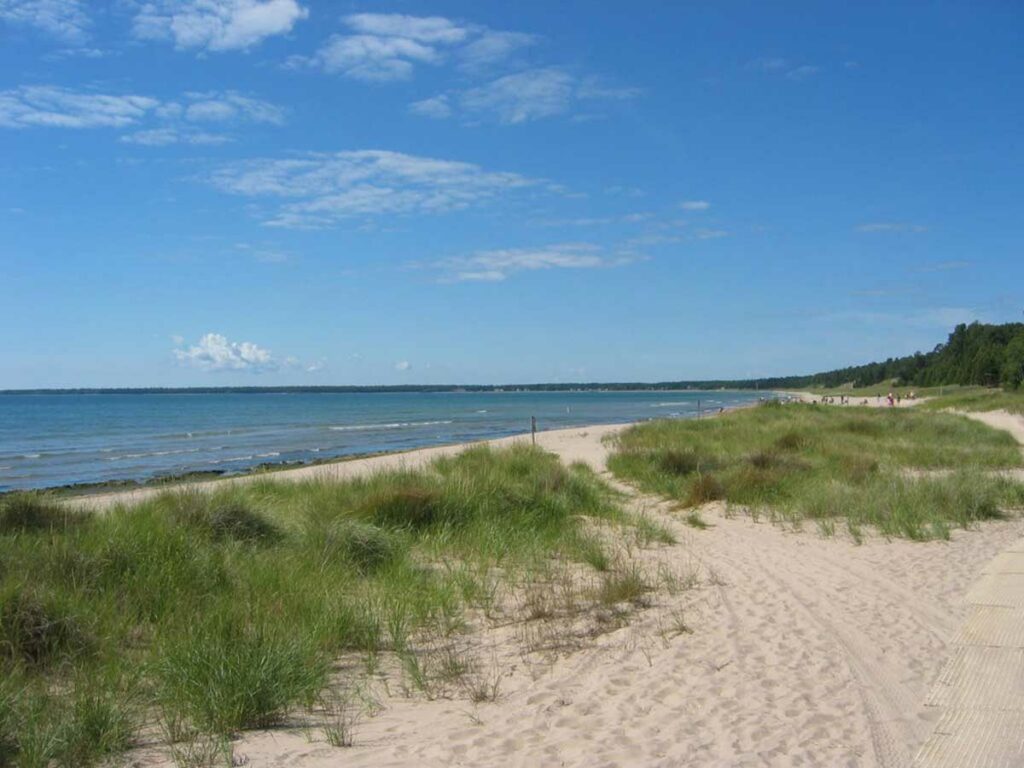 There are many fun things to do in Door County, Wisconsin, including some excellent beaches at Whitefish State Park. To find out which beach access locations are open due to shoreline erosion, see the park's website.
There are hiking routes here that range in length from 0.25 miles to 4.2 miles, as well as a 1.5 mile sandy beach where you may enjoy Lake Michigan. All year long, the park is open from 6 am to 8 pm.
9. Dune Beach, Leelanau State Park – Northport, Michigan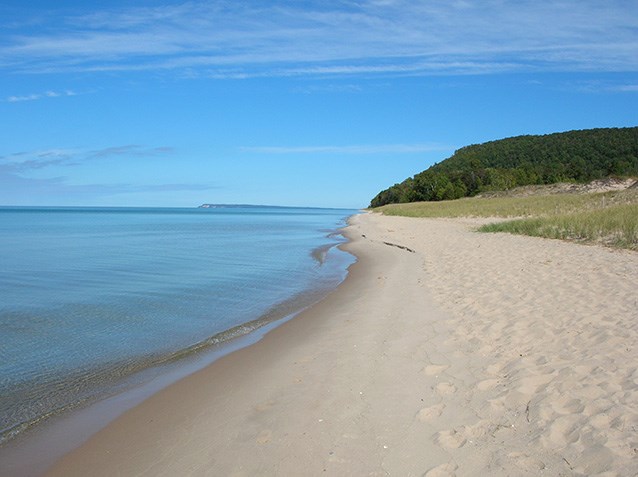 For some sand and sunshine, head to Dune Beach in Leelanau State Park. The beach sits at the point of the Leelanau Peninsula in the Northport neighborhood, and there are sand dunes here that lead to the beach.
Check out the Grand Traverse Lighthouse and the hiking trails in addition to the beach, which you can enjoy from May to November.
10. Point Betsie Lighthouse Area – Frankfort, Michigan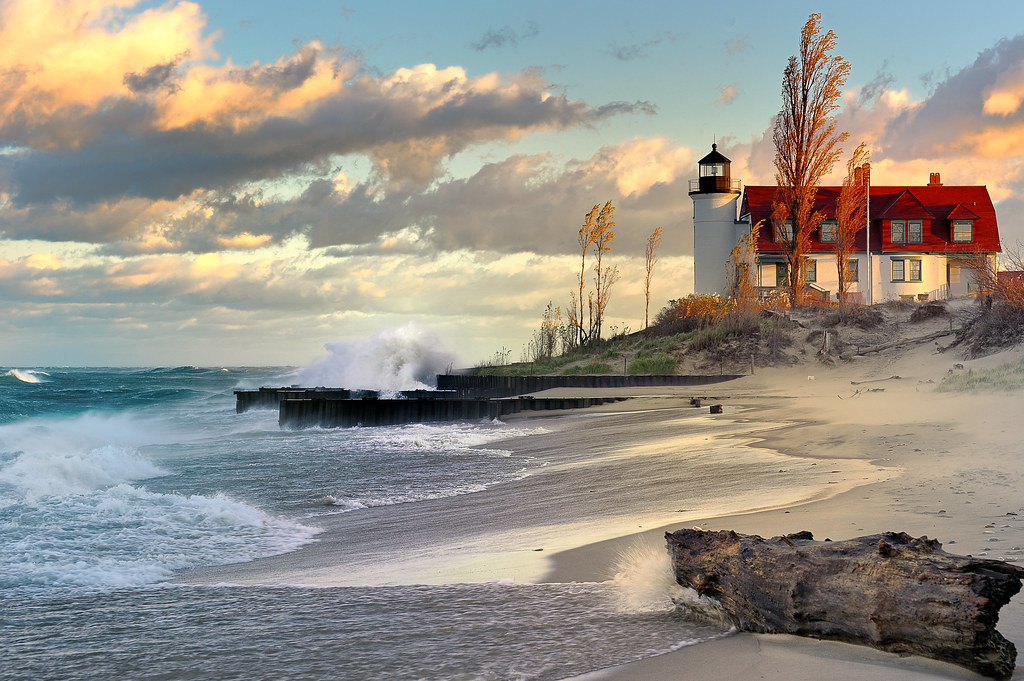 One of the most visited lighthouses in the area is the Point Betsie Lighthouse, which is located on Lake Michigan's northeastern shore.
The lighthouse can be toured on a guided or unguided basis. Here, there is access to the water, and Frankfort Beach is close to the lighthouse as well.
11. Ottawa Beach Parks – Holland, Michigan
The historic Ottawa Beach Parks include the Black Lake Boardwalks, Mt. Pisgah, and the Lake Michigan Beach beside Holland State Park.
This is another well-liked beach spot in the Holland region of Michigan. The beach at Holland State Park is ideal for family outings and tanning. There are camping and places to hire kayaks and SUP close by.
11 Best Lake Michigan Beaches 2023 – Newshub360.net
Related Post

Credit: www.Newshub360.net