6 Best Swimming Lakes Near Los Angeles 2023: Although Los Angeles is known for its gorgeous golden sands, waves for surfing, and calmer water for swimming in the ocean, this desert metropolis is also within 100 miles of many lakes.Lakes may be found in the surrounding area.
These fresh bodies of water frequently give breathtakingly picturesque environs, and you'll also discover some swimming holes and hot spring pools for wonderful soothing soaks if you visit them.
If you're searching for something unusual to do, check out these lakes of water. Even if getting to some of these requires a little of hiking, the reward of a swim in the cool water at the end is well worth it.
6 Best Swimming Lakes Near Los Angeles 2023
1. Puddingstone Reservoir, Frank G. Bonelli Regional Park – San Dimas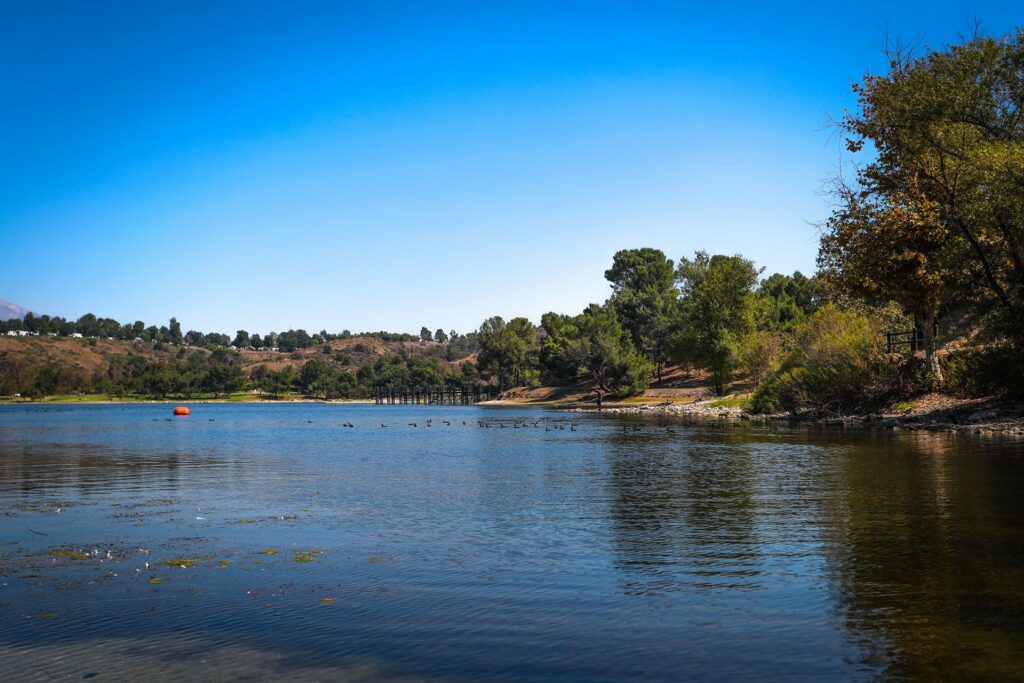 Along its five miles of coastline, the 250-acre lake in Frank G. Bonelli Regional Park known as Puddingstone Reservoir features three distinct activity areas: one for fishing, one for boating, and one for swimming.
The reservoir is located in Puddingstone Regional Park. The swimming beach can be found on the south coast, and it is open from the middle of July through the weekend before Labor Day.There are lifeguards present on the beach between the hours of 10 am and 6 pm every day.
You may even drive your boat straight up to the swimming area if you have one, which is another option. In addition, Downtown Los Angeles lies less than 27 miles to the east of this lake.
2. Silverwood Lake – San Bernardino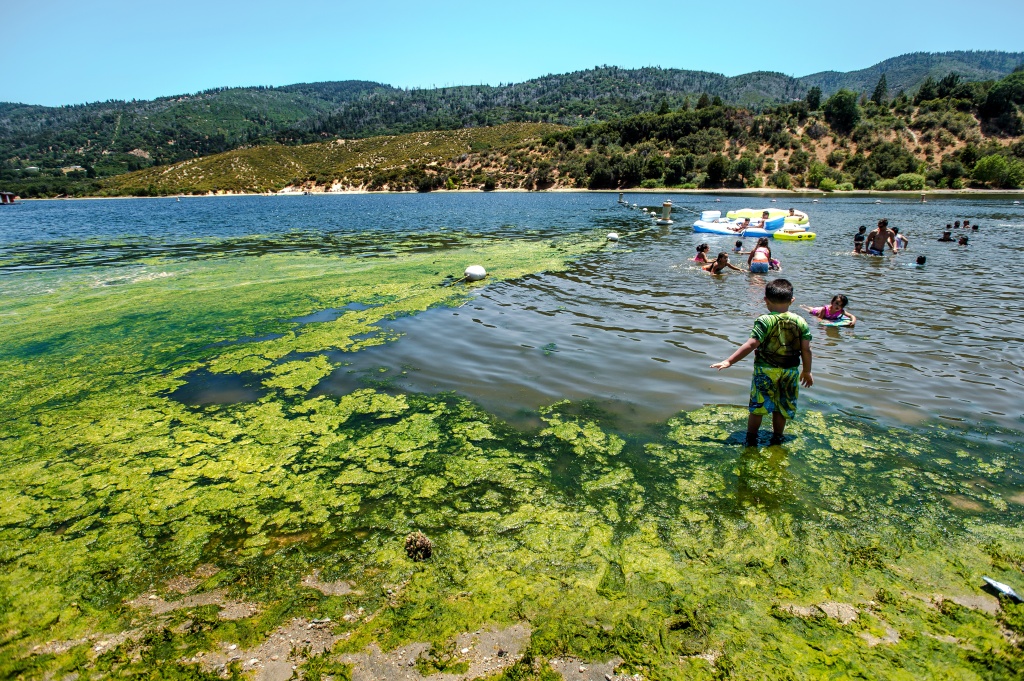 Even if you don't intend to go swimming at Silverwood Lake in the San Bernardino National Forest, it is still well worth your time to stop by and take in the beautiful surroundings.
The surrounding mountains, which are frequently covered in snow, are reflected in the lake that was created when the Cedar Springs Dam was built.
White sandy beaches, including two swimming beaches, and abundant wildlife such as deer and a variety of birds, including raptors and the occasional bald eagle can be found in this area, which is located between Hesperia and San Bernardino and is accessible via an 80-mile drive from the center of Los Angeles.
This area is known as the San Bernardino Mountains National Recreation Area. In addition, there are restrooms that are immaculately clean and lifeguards.
Be aware, however, that swimming may not always be permitted due to the presence of harmful algae, so before you go there, check to see if the area is safe for swimming.
You may also just relax and enjoy the fantastic fishing; this location is a haven for anglers seeking trout, largemouth bass, catfish, and bluegill.
In addition, there are 13 miles of paved paths that may be used for walking or biking.
3. Malibu Creek Rock Pool at Malibu Creek State Park – Calabasas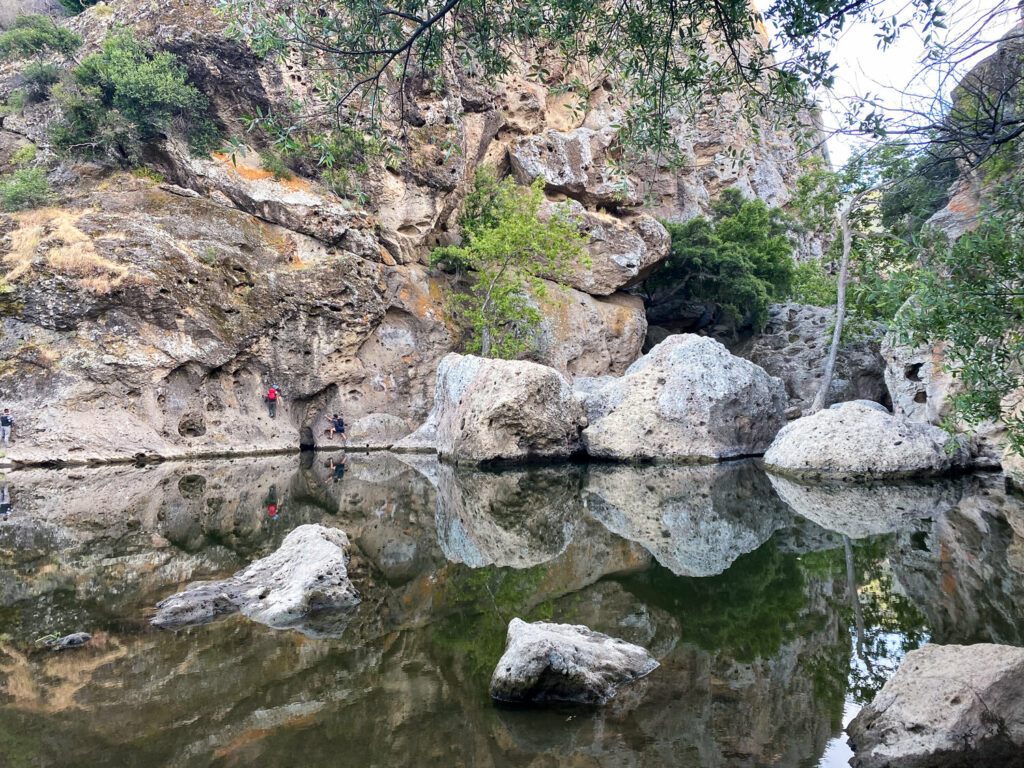 Even though it's not officially a lake, this swimming hole little over 30 miles outside of the city of Los Angeles is one of the best in the area. After hiking for three miles to reach there, visitors may cool down by taking a swim in the rock pool, which is hidden from view by a canopy of sycamore trees and is ringed on all sides by boulders.
You'll come upon the Planet of the Apes Wall as you hike down the route; it got its name from the movie that was made here.
Because the stream that creates the hole flows across the state park, there are numerous additional swim locations as well.
This makes it easy to locate an alternative that is more peaceful if one of the options is too crowded.
4. Big Bear Lake – Big Bear Lake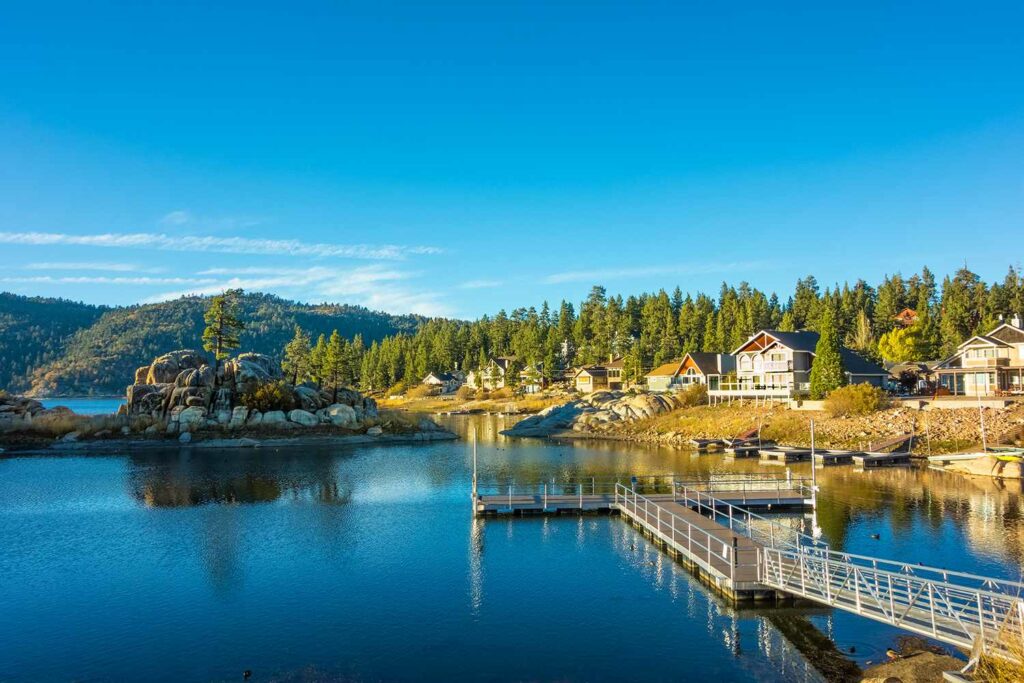 This lake is seven miles long and is located inside the San Bernardino National Forest, which is less than 100 miles from Los Angeles.
Along its shores, there are various beaches that are suitable for swimming. You will find that there are not many people around if you go to Garstin Island in the center of the lake and explore there.
There, you will be able to jump off the rocks into the water and have a good time. If you are looking for a sandy beach that also has toilets and lifeguards, Meadow Park is the place to go.
Canoes, kayaks, and paddle boards are all available for hire at a variety of marinas located around the lake's shoreline, which spans 23 miles.
Paddle boards are another option for getting out on the water. It is possible to take a stroll through the beautiful forest or up into the steep mountains that surround the lake, since there are several hiking paths to choose from.
5. Deep Creek Hot Springs – Apple Valley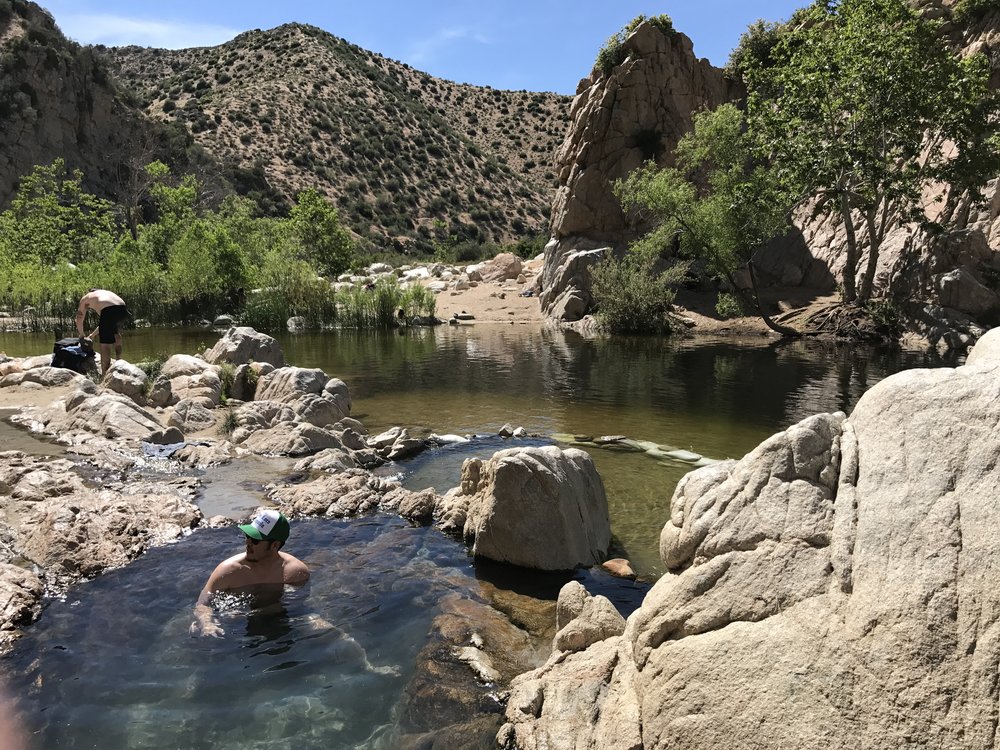 Deep Creek Hot Springs, located in the San Bernardino National Forest and a little less than 100 miles from the center of Los Angeles, features both cold and hot pools, making it an ideal destination for anyone in search of a breathtaking natural refuge.
A collection of undeveloped hot springs may be found along the Deep Creek fork of the Mojave River.
These springs, which do not require visitors to remove their clothing, are encircled by luxuriant vegetation and have a sandy beach for sunbathing.
The temperatures of the five primary pools range from 100 to 105 degrees, with the largest pool, which is large enough for swimming, being the choice with the lowest temperature.
There are two trails that go to the area: the Bowen Ranch route, which is about 2.5 miles long, and a segment of the Pacific Coast route that is about six miles long.
6. Lake Gregory, Lake Gregory Regional Park – Crestline
Swimming in the 84-acre lake is just one of the many activities that can be enjoyed at this location, which is situated inside Lake Gregory Regional Park.
In addition to that, there is a sizable waterpark that has diving platforms, water slides, paddle boats, and wonderful beaches.
A lot of people go there to swim since there are plenty of brown and rainbow trout there, and the Beach Club is perfect for people who want an elite environment but don't want to pay a lot of money for it.
You may bring a picnic with you or eat at the Cove Café, which is famous for serving delectable gourmet meals. You can also go on a trek in the forest and look for exotic animals.
6 Best Swimming Lakes Near Los Angeles 2023 – Newshub360.net
Related Post
Credit : www.Newshub360.net