Do AirPods Work With Android. AirPods have quickly risen to the top of the headphone popularity charts since their release in late 2016.
They're a handy method to listen to music, podcasts, and more on your iPhone, iPad, or Mac, and they debuted at the same time as the trend of phones ditching headphone jacks.
But you may be wondering if AirPods are compatible with Android. Possible scenarios include making the switch from iOS to Android or wanting to use Apple's AirPods with an Android tablet.
Here, you'll learn how to pair your AirPods with an Android device and explore its features.
Do AirPods Work With Android 2023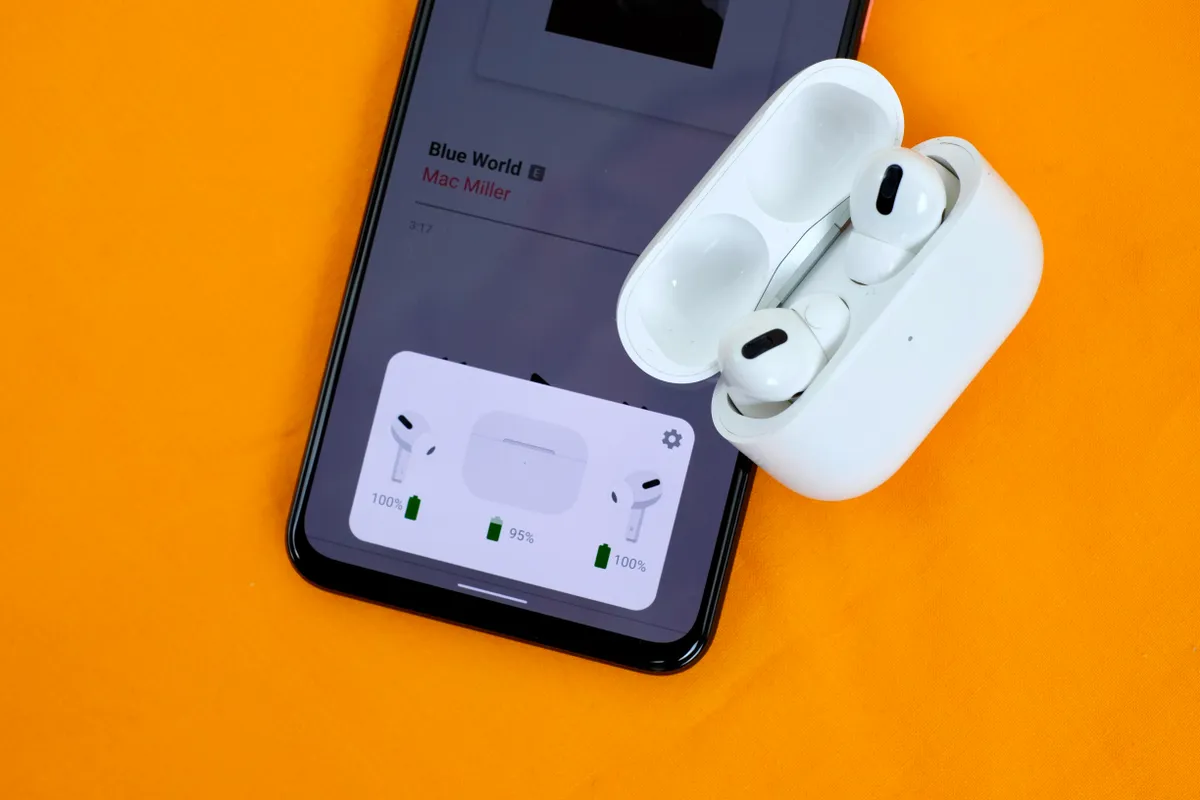 We've already established that there are functional limitations when using AirPods with Android. Automatic pairing is one such function. Therefore, you'll have to do the pairing by hand.
Although it does take more time, manual pairing is actually quite simple. Here's the procedure:
On your Android device, access Settings.
Choose Connections.


Turn on the Bluetooth connection by tapping the toggle.


Open the lid of your AirPods' charging case. Make sure the earbuds are inside.
On the back of the case is a setup button. Tap this button until the status light flashes white.
On your Android screen, tap Bluetooth > Scan. The AirPods should then appear in the listed devices under Bluetooth. To connect, select the AirPods' name and enjoy your device!
AirPods Features That Will NOT Work When Connected to Android
AirPods are cool, cutting-edge headphones that streamline your listening experience in novel ways. iOS users have access to a plethora of useful features because of Apple's optimizations to the system's software and hardware.
But let's face facts. There are just too many inconvenient gaps that leave Android users frustrated. Those who use iOS, on the other hand, most likely only have to think about how to keep their AirPods clean.
Although the AirPods' native iOS functions aren't compatible with Android, you can get around this by downloading appropriate Android apps.
Siri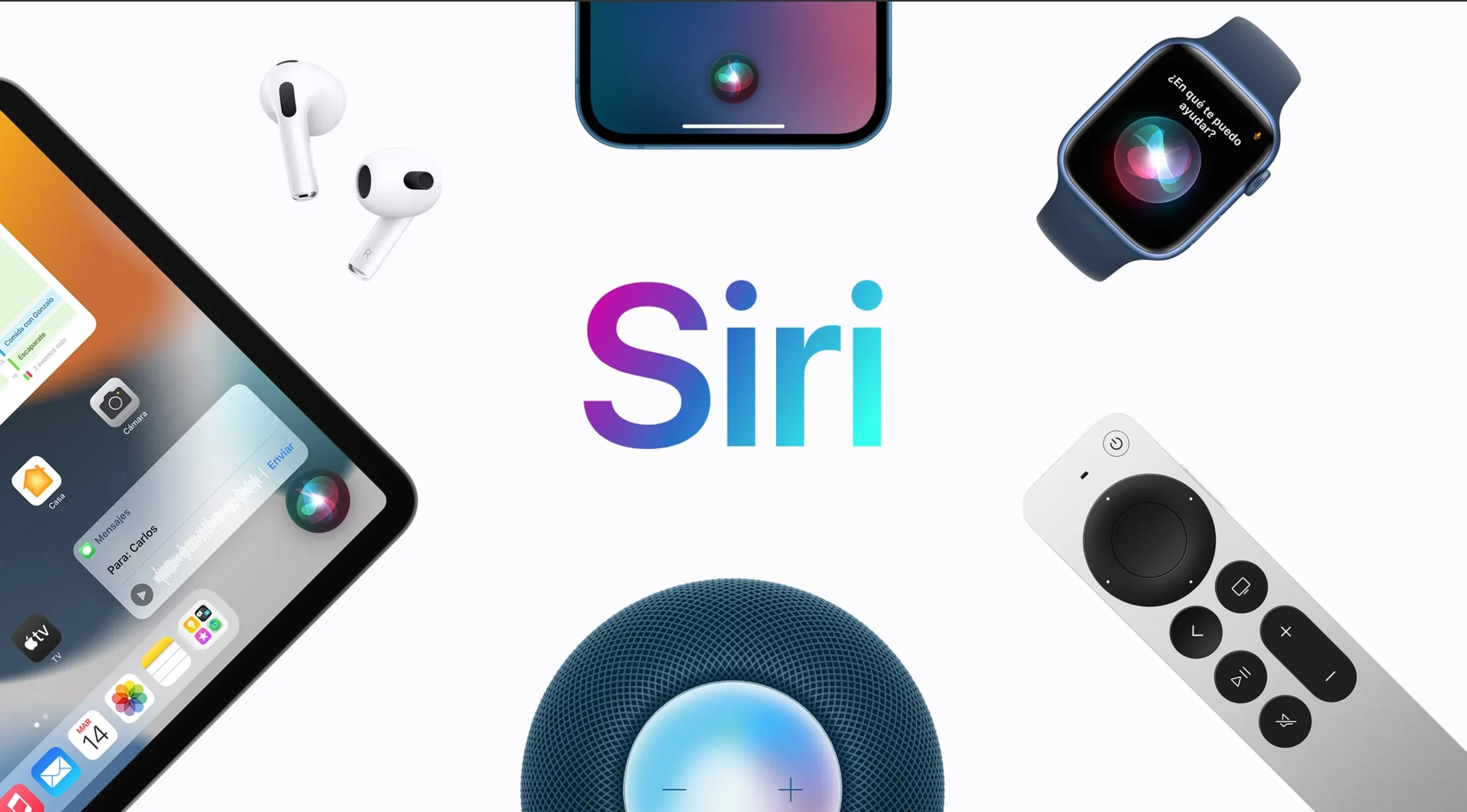 Apple's virtual assistant, Siri, can help you with everything from making phone calls and sending texts to navigating unfamiliar areas and keeping track of your exercise routine.
It has some truly remarkable features and is made to improve the Apple experience. Siri is a voice-controlled artificial intelligence that allows you to control your device without using your hands.
When you tell AirPods, "Hey Siri, call Mark," a call will begin without you having to touch your phone.
Siri can notify you of new messages and even read them aloud via AirPods. Also, while listening to music, you can use voice commands to do things like switch tracks or modify the volume.
On the other hand, Android users must rely on either Google Assistant or Bing in place of Siri. Furthermore, AirPods do not natively support the aforementioned two.
As a result, you can't use the same commands or gestures to call up Android voice assistants as you would to activate Siri with AirPods.
The good news is that a third-party software, such as Assistant Trigger, can help you get around this problem.
Automatic switching
Apple's automatic switching feature demonstrates the company's dedication to user-friendliness and adaptability in mobile technology. Instantaneously switch between the iPhone and other Apple products with this handy tool.
For this reason, your AirPods can switch between your iPad and iPhone without you having to lift a finger.
The sync capabilities of iCloud allow for a painless transition. AirPods can be paired with a single iOS device via iCloud, and once activated, all nearby iOS devices will be able to tell.
Unfortunately, Apple products are required for use. When moving from one Android smartphone to another, you'll have to do it manually.
Early in 2022, Google made public its plans to create its own automated switch feature. This should make moving between Android and Google devices just as easy.
However, it is yet unknown whether or not products like the AirPods will be able to utilize this upgrade.
Apple's one-step setup, or "Automatic Pairing," makes it easy to connect your devices. All you have to do to get started is open the AirPods case, take out the earphones, and place them within range of an iOS device. Consistently effective.
This feature, like the automatic switching one, is exclusive to Apple products. As with any other Bluetooth device, pairing your AirPods with an Android handset must be done manually.
Even without the case, you may use the feature that syncs your AirPods with your Android device and listen to your music.
Remember that the simple configuration is for future pairing only. To begin pairing, you may need to take a few easy steps.
Flexible settings options
Gesture controls, including as double-tapping and squeezing, are available on all AirPods models. On iOS, you can alter the appearance of a few of these knobs to better fit your needs. Here's a rundown of the AirPods' factory settings and how to alter them to your liking:
For first and second generation AirPods, a double tap will automatically launch Siri. However, you can modify this behavior to start/stop music playback or to skip to the previous/next song.
To pause and play your audio in the third-generation AirPods, simply squeeze the buds once; to skip to the next track, squeeze twice; and to rewind, squeeze three times. Siri can also be activated by giving it one long squeeze.
Apple does not provide any instructions on how to configure controls for the AirPods Gen 3, unlike the Gen 1, 2, and Pro models. It appears that not even iOS users can alter the appearance of these buttons.
The AirPods Pro, like the AirPods Gen 3, has fixed playback controls that cannot be altered. The AirPods Pro differ in that you may activate noise cancellation and tailor the squeeze controls to your preferences.
All you have to do to adjust the settings on your AirPods 1, 2, or Pro is head into your Bluetooth settings, hit the I icon next to your AirPods, and pick from the available options.
If you connect your AirPods to an Android device, all changes you made to the controls will be erased and the settings will revert to their factory defaults.
Battery life check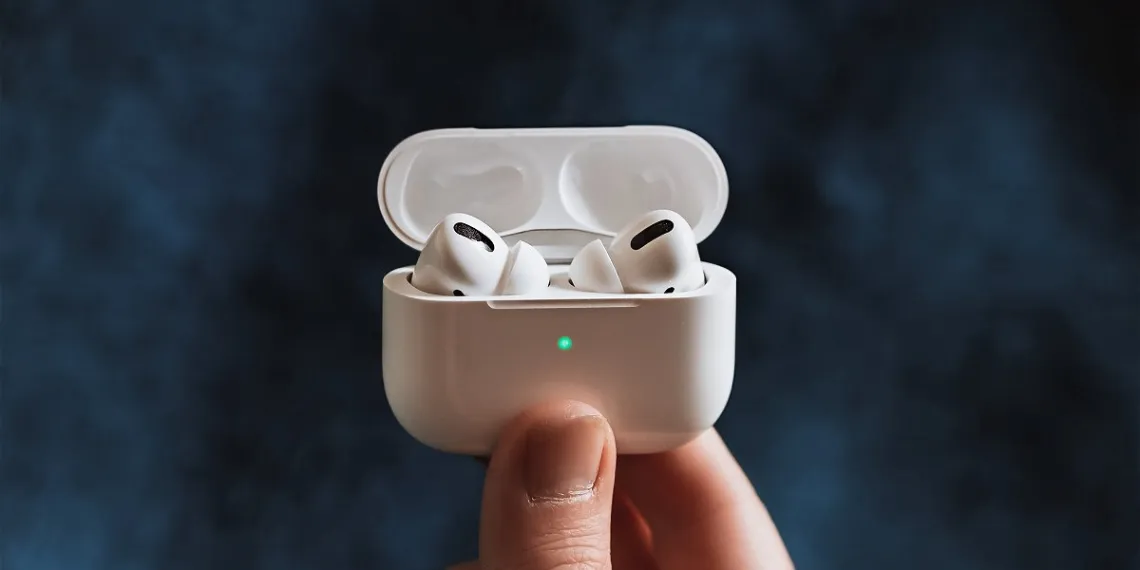 Typically, low-battery alarms from earbuds don't come until after you've already started using them, leaving you with no time to get the charger ready.
Apple addresses this problem for iOS devices by providing visual and audible warnings when the battery reaches 20, 10, and 5 percent. Battery life can be tracked in real time with Siri and the iOS Control Center.
On iOS, you have the option to check the battery life of your AirPods at any time; unfortunately, Android does not.
Third-party apps, such as AirBattery, can be used on Android to monitor the remaining battery life of your AirPods.
Once it's set up, you'll receive reminders if your battery life drops below a certain threshold.
However, the AirPods themselves are not compatible with third-party voice assistants, so you won't be able to get low-battery alarms by voice even if you use this app.
Automatic ear detection
One of the most impressive features of the AirPods is the ability to recognize when one earbud has been removed from the ear and pause the audio. When you put your earphone back in your ear, the music starts playing again.
While this function is iOS-only and hence won't operate on Android by default, a third-party software such as Assistant Trigger can help you get past this limitation.
Ear Tip Fit Test
With each new version, Apple's products typically see significant improvements, and the AirPods Pro is no exception.
With this model's Ear Tip Fit Test, you can ensure a snug fit in your ear canal. Each AirPod can be used as a microphone to listen for stray sounds. And since it's an iOS-only function, Android users will be out of luck. Do AirPods Work With Android.
Conversation Boost
People with relatively minor hearing loss will benefit most from this option. It enhances your ability to hear the people with whom you are communicating by employing a system of "computational audio and beamforming microphones."
To use Conversation Boost, you'll need AirPods Pro, iOS 15, and the most recent firmware. As a result, Android users can't access this function.
With its 2014 release of Live Listen, Apple also offers a comparable function. Live Listen is more robust than Conversation Boost and enhances every sound in the room. It's sensitive enough to pick up voices from across the room, not just those immediately around you.
This Live Listen too is not compatible with Android devices at this time. The Sound Amplifier app is available on Android devices.
Use the "Find My" feature
iOS users can only use the Find My app because it was developed by Apple. In case you ever misplace your AirPods, the Find My network will help you track them down. This, unfortunately, is not a function available on Android devices.
AirPods Features That Will STILL Work When Connected to Android
We've already established what won't work in the AirPods-Android pairing, but what if we told you there's still hope here and that AirPods aren't completely ineffective when used with Android?
Some characteristics of this odd couplet that you can still enjoy:
ANC & Transparency Mode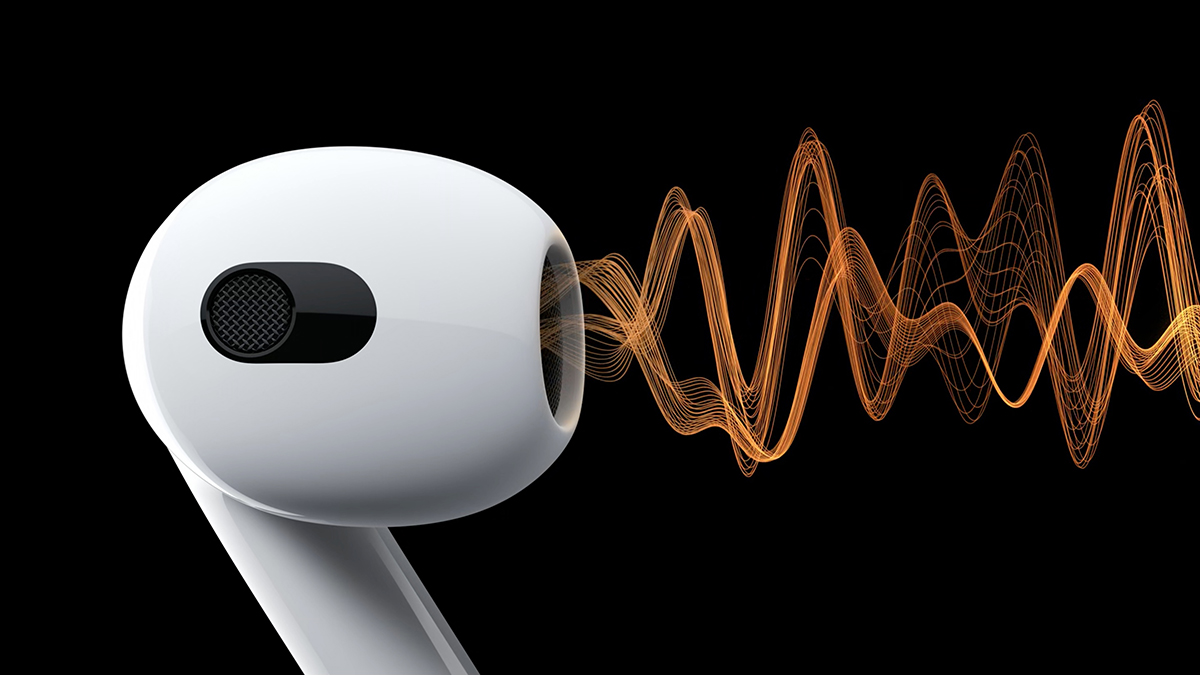 As was previously announced, iOS users can switch between ANC and Transparency Mode by giving the stem of their AirPods Pro a firm squeeze. If you own an Android device, you'll be happy to learn that you can access this function with the same motion.
Command gestures
AirPods' limited capability on Android doesn't prevent you from using the double-tap feature. When using an iPhone, double-tapping either AirPod will bring up Siri.
However, since Android doesn't have Siri, this gesture will instead execute a handy command to play or pause your music.
Thankfully, Android still supports the AirPods' playback controls (single, double, and triple squeeze motions).
Single AirPod listening
For iOS, using a single AirPod is not an issue. The earphones provide dual connections to your device, allowing each to operate independently. There's a simple solution for this problem: switch to mono sound in 'Accessibility' under 'Settings.
You'll be happy to know that pairing a single AirPod with an Android handset is also a doddle.
If you do this with an older model of AirPods or a different Bluetooth version, you may run into some difficulties.
It's possible, though unlikely, that you'll need to remove the AirPods from their charging case, forget their pairing information, and then try again.
Will AirPods Still Sound as Good When Connected to Android?
Not because of any internal modifications to the AirPods' speakers, but rather due to a mismatch in audio codecs, you can expect a little decrease in sound quality while pairing AirPods with Android.
Audio codecs are techniques implemented in software that compress sound files so they can be transmitted wirelessly, for example via Bluetooth. The quality of compressed audio varies depending on the codec used; generally speaking, greater bitrates are better.
Bluetooth audio quality is best maintained when the transmitter and receiver support the same codecs. And this is the crux of the matter.
Apple's iOS devices have always included built-in support for AAC (Advanced Audio Codec). So that iOS devices can have the best possible audio experience, Apple has even designed its own implementation of it.
Than put it plainly, Android's implementation of AAC is inferior to that of Apple's. Additionally, many widely used codecs are already as excellent as, if not better than, on Android, thus their version of the codec isn't nearly as sophisticated as Apple's.
However, the average listener won't be able to tell the difference between the original and the compressed version due to background noise, distortion, or artifacts in the audio.
However, if your device detects a codec incompatibility, it will fall back on using SBC, which will result in subpar audio quality. Dropouts, delays, and stutters in the audio may be caused by a codec mismatch as well.
Third-Party Apps to Improve AirPods-Android Compatibility
Not surprisingly (given several of the aforementioned factors), Android users shouldn't have high hopes for AirPods' utility.
However, Android users are not left high and dry; the AirPods can be improved upon with the help of third-party apps that add to the user's comfort and expand the device's capabilities.
AirBattery app
When you connect your AirPods, the AirBattery app automatically starts up and supports both the W1 and H1 chip.
This update not only adds in-ear recognition, but it also brings back the AirPods' previously-deleted battery life checker and facilitates charging schedule planning.
The AirBattery app is available for download on Google Play.
Assistant Trigger app
Assistant Trigger app interface
Although you cannot access Siri on Android, you can use Google Assistant with the help of the
Assistant Trigger app.
This app is useful since it seamlessly combines features from both AirPods and Android devices. You can ask Google Assistant to do things like play music or set an alarm with the help of Assistant Trigger.
Moreover, you'll have the ability to control the automatic features of your home. Simply double-tapping an AirPod will launch Google Assistant. On Google Play, you can find the AssistantTrigger app.
Do AirPods Work With Android 2023: Newshub360.net
Related Post
Credit :www.Newshub360.net