The 11 Best Mom & Pop Restaurants in Florida 2023: Florida's mom-and-pop eateries pride themselves on their warm hospitality, opening their doors to share with you their decades-old family recipes and cherished customs.
Despite the fact that there are countless family-run eateries in the Sunshine State, we tried our best to identify some of the best.
Many of these eateries in the Sunshine State are the no-frills variety that have been there for ages, embracing locals with warm faces and menus that provide hearty, calorie-free comfort cuisine.
These inviting restaurants in Florida accomplish what many chains can't: they give you the impression that you are dining with family.
11 Best Mom & Pop Restaurants in Florida 2023
1. Yoder's Restaurant & Amish Village – Sarasota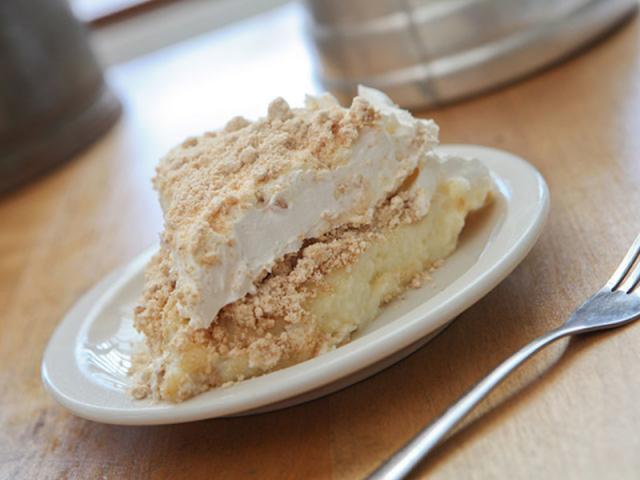 Yoder's Amish Restaurant, a family-run business that has been operating since 1975, is regarded as a landmark in Sarasota. Yoder's is a modest restaurant that has long been a favourite in the community.
Hungry customers flock here for filling amounts of Amish home food and freshly cooked pies. A family dinner will come to mind when you dig into one of these plates.
Additionally, the staff is quite welcoming and gives both returning and first-time visitors a warm welcome.The menu's star dish is the crispy fried chicken, which was once showcased on The Food Network's "Man Vs. Food" television programme.
Breakfast favourites like pancakes and raspberry-stuffed french toast are also popular. Don't overlook the handmade pies, which are served in pieces the size of your head and come in a variety of flavours.
2. Dixie Belle's Cafe – Orlando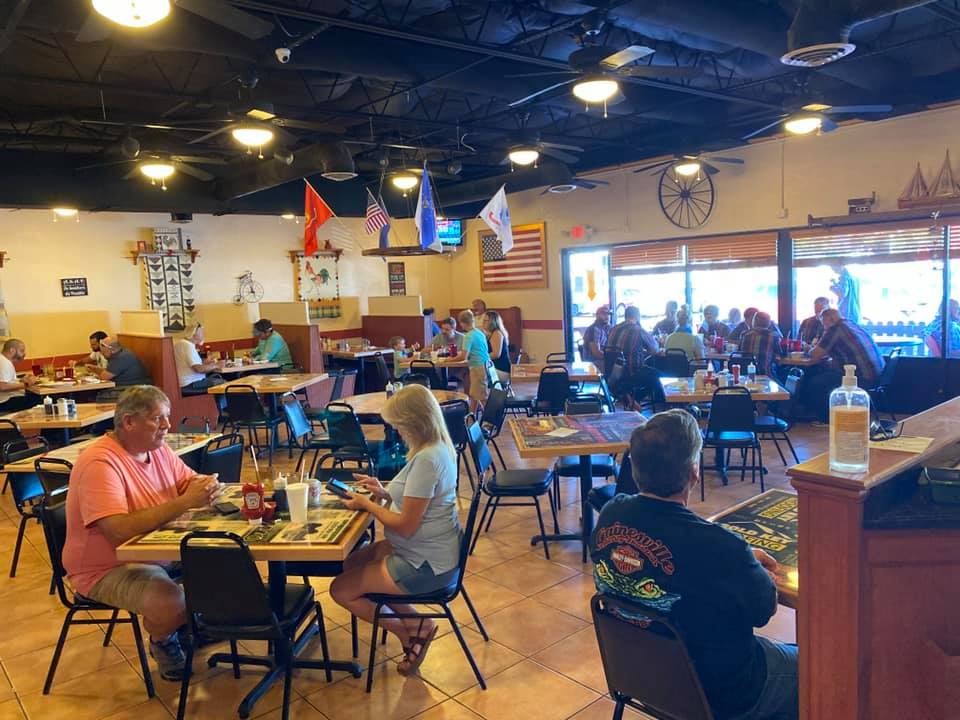 Dixie Belle's Cafe offers welcoming service, top-notch food, and a welcoming family atmosphere in a down-home country setting.
All of the owners' children, John and Nancy, who have five daughters and fourteen grandkids, have worked at the cafe at some point.
Here, breakfast and brunch are the main events, and the menu features traditional American fare. All members of your family, including your four-legged pets, are welcome at Dixie Belle's Cafe.
On the patio, well-behaved dogs are welcome to join you for meals and will even be given a water bowl.
When visiting Dixie Belle's, you should arrive hungry because the menu will present you with a difficult option between dishes like chicken pot pie, country fried steak, and biscuits and gravy.
3. Florida Cracker Kitchen – Brooksville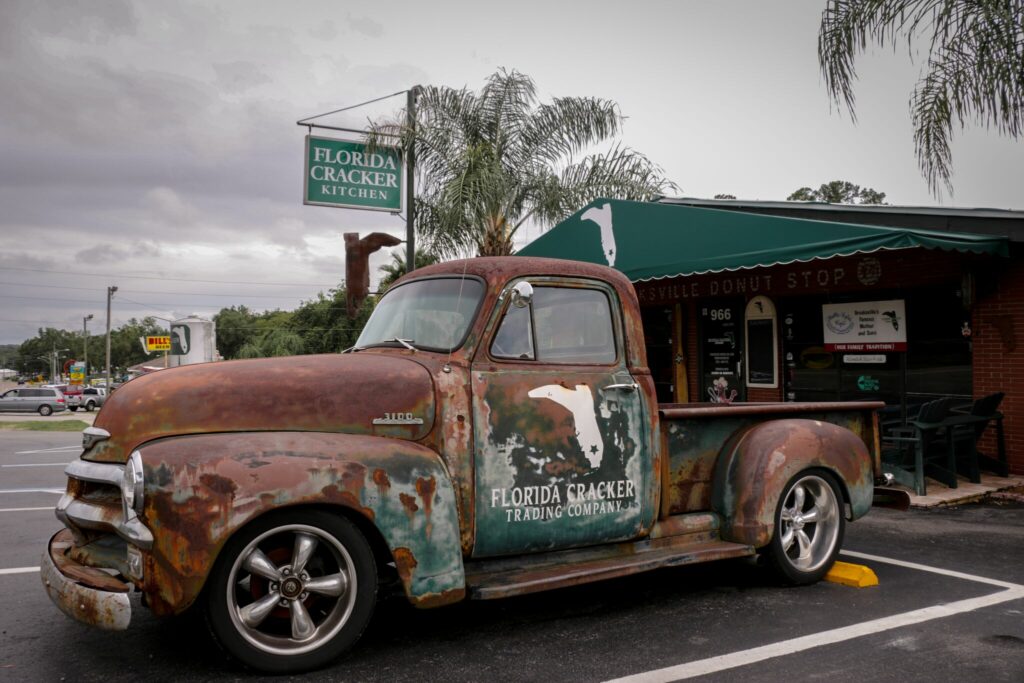 Florida Cracker Kitchen in Brooksville is the place to go if you're craving traditional Southern cuisine. This brother-owned restaurant, which serves breakfast and lunch, brilliantly captures the spirit of "Old Florida" and is a favourite in Florida's tiny towns.
At this neighbourhood restaurant, which transports you to a simpler era when everyone is treated like family, you'll discover the ideal fusion of southern hospitality and comfort food delicacies.
The World Famous 10,000 Island Shrimp & Grits, Florida Cowboy Classic with corned beef hash prepared from scratch every morning, and Chicken and Waffles are just a few of Florida Cracker Kitchen's hallmark dishes.
We suggest bringing some of the freshly baked daily bread sold by the loaf home, such as the cinnamon raisin bread and handmade cinnamon buns.
4. Shut Em Down Authentic Southern Restaurant – Jacksonville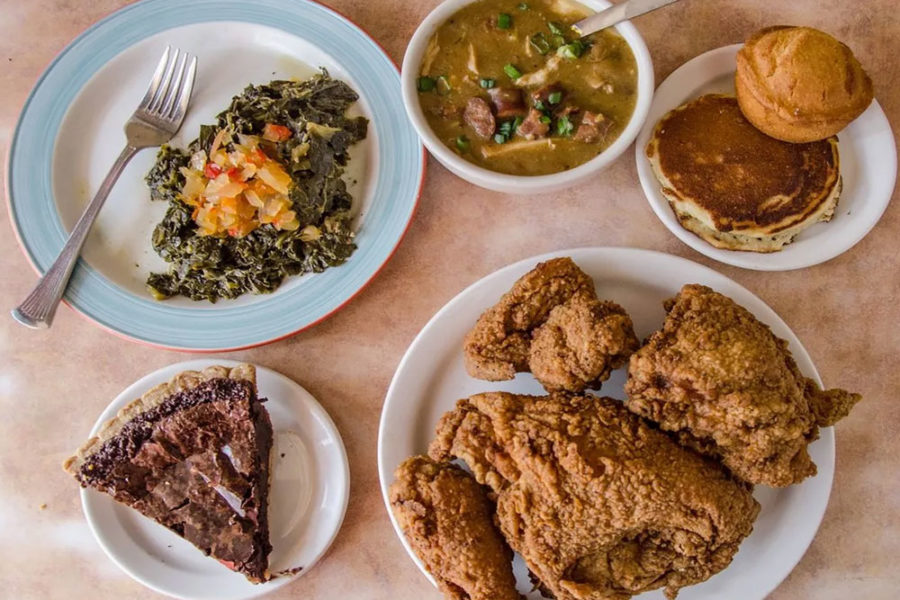 Jacksonville  Richard and Cathy Jones, a married couple who run the Jacksonville-based family business Shut Em Down Authentic Southern Restaurant, welcomed Thomas to the company later on.
In addition to serving some of the best soul food and fried chicken in the Sunshine State, this genuine southern restaurant is beloved by its customers for its warm ambiance and home-style cooking.
Every day of the week has a daily special, including Tuesday Family Night, Waffle Wednesday, and Fish N' Grits Friday.The restaurant's inspiration came from family recipes passed down through the centuries, and it's clear.
With homemade fried chicken, smothered pork chops, oxtails, and wings, you have plenty of options. The sides, which include collard greens, mac n' cheese, and cornbread, shouldn't be overlooked.
5. Mrs. Mac's Kitchen – Key Largo
Mrs. Mac's Kitchen in Key Largo, which was first started by Jeff MacFarland in 1976 and named after his mother and her recipes, is now managed by sisters Paula and Angie.
With its ultra-fresh seafood and legendary key lime pie, this family-run restaurant offers a traditional Florida Keys experience while staying faithful to Mrs. Mac's original vision.
Mrs. Mac's Kitchen is the oldest eatery in Key Largo and is so excellent it has been featured on the Travel Channel, Discovery Channel, and Food Network.
With its freshly crafted graham cracker crust, whipped cream topping, and ideal balance of creamy, tart, and sweetness, this key lime pie in Florida is a must-try.
Homemade chilli, conch chowder, and the fresh catch of the day are some of the other menu favourites.
6. Islas Canarias – Miami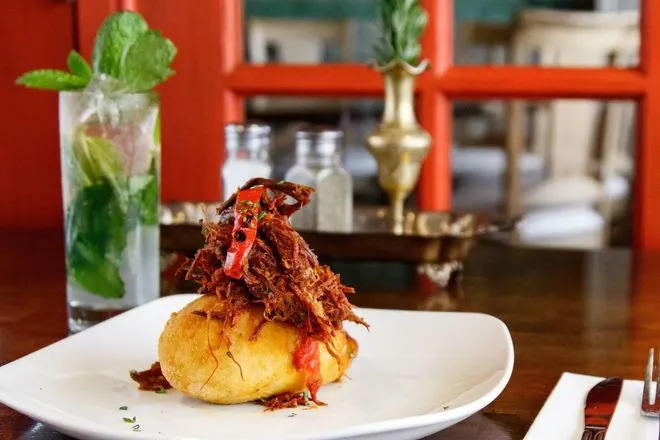 About the Company: Islas Canarias is a family-run restaurant in Miami that was founded in 1977 by the late Raul and Amelia Garcia.
The restaurant is now run by their daughter Nancy and her children Jonathan and Eileen, who serve long-held family recipes.
In addition to its tempting menu of traditional meals made from the family's original recipes from Cuba, Islas Canarias has been luring visitors to this laid-back mom-and-pop restaurant for ages thanks to its excellent service and a welcoming family atmosphere.
Islas Canarias unquestionably serves some of Miami's best croquettes. Try one of their specialty steaks, such the churrasco a la parrilla (grilled skirt steak), or order a classic ham croquette and savour its gooey béchamel and ham filling.
7. Kappy's Subs – Maitland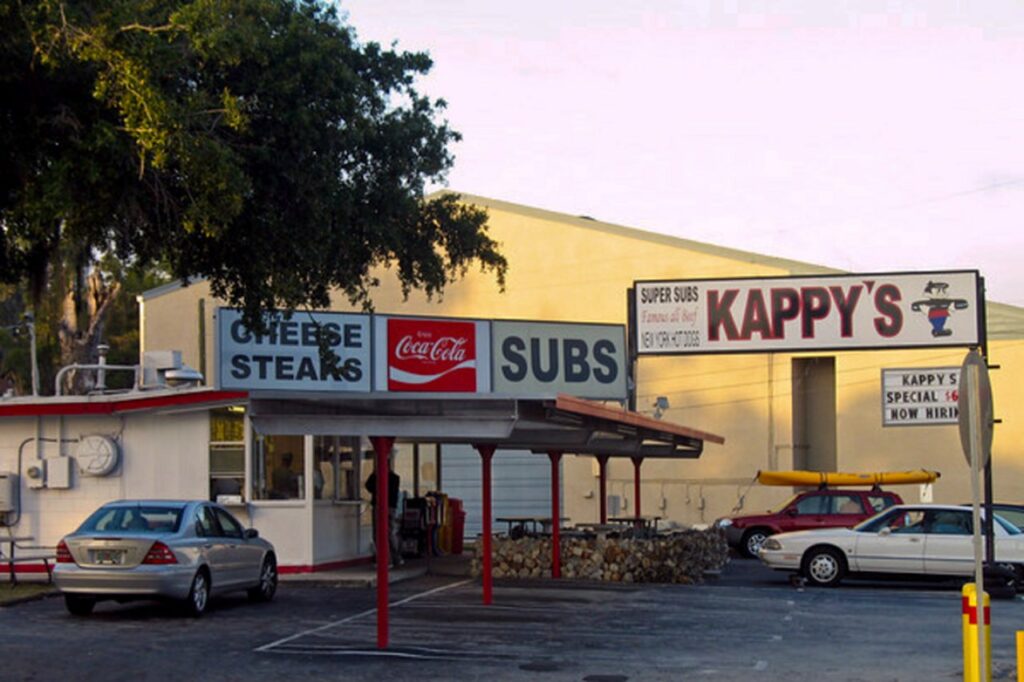 Kappy's Subs, which has been family-run and -owned since its founding in 1967, is a true Florida institution.
Once you inside its ancient doors, it's simple to understand why it has been a fixture of Central Florida for more than 50 years.
They serve great diner fare in a casual, retro setting. The company was taken over by Bob Caplan in 1972, and he later gave it to his daughter Rachel, who is now the owner.
The Kappy's Cheesesteak, made with ground chuck, grilled onions, and American cheese, is inspired by northeastern sandwich shops.
Wash down your dinner with one of their hand-dipped milkshakes for the ideal pairing.
8. Peebles BBQ – Auburndale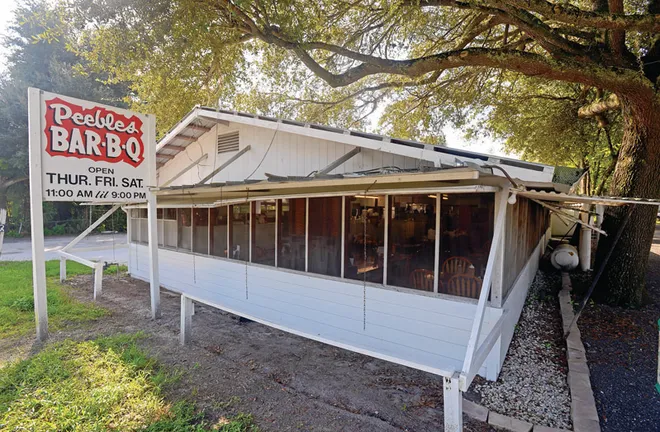 Since 1947, Peebles Bar-B-Q has been a family-run barbecue restaurant. Ellie and Gladys Peebles founded the landmark, which has been around for more than 70 years.
They then handed it on to their children. When you eat here, you can anticipate substantial servings of excellent barbecue as well as an Old Florida atmosphere with a screened-in eating area and indoor picnic tables.
Favourites from the menu like ribs, chopped chicken sandwiches, pork sandwiches, and sliced beef have been mastered, and traditional sides like baked beans, coleslaw, potato salad, and mac & cheese are also available.
The 70 Year Special, which includes a sampler platter with ribs, pig, beef, chicken and sausage, will sate your appetite. Place a pound-for-pound takeaway order if you're still hungry.
9. Mundi's – Dania Beach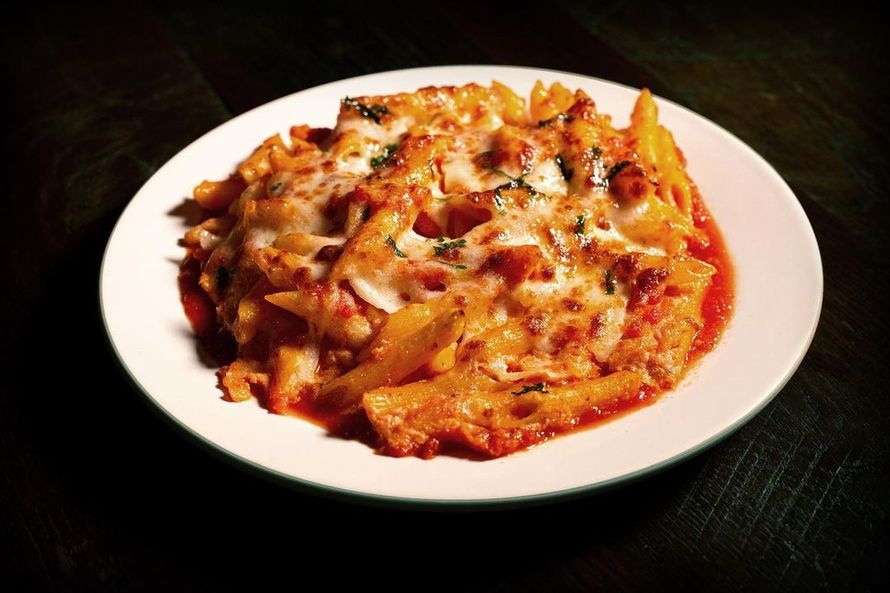 Mundi's has been a family business since 1993 and takes its Italian cuisine seriously. The proprietor (and chef) of the three generations, family-run restaurant is Will Imondo, along with his wife Joyce and daughter Yvette.
This South Florida restaurant offers excellent service and delicious food, including must-try dishes like Stuffed Eggplant, Penne A La Vodka, Chicken Parmigiana, and Pasta Anna, a dish made from an old family recipe using penne pasta and a delicate 'Rosa' sauce.
The Zuppa Di' Mussels or Zuppa Di' Clams, which are part of the Mundi's House Specialty, should not be missed.
Simply read any of their reviews to understand why Mundi's has long been a local favourite in Dania Beach. You are greeted with open arms and treated like a member of the family as soon as you enter this cosy restaurant.
10. Rusty Bellies – Tarpon Springs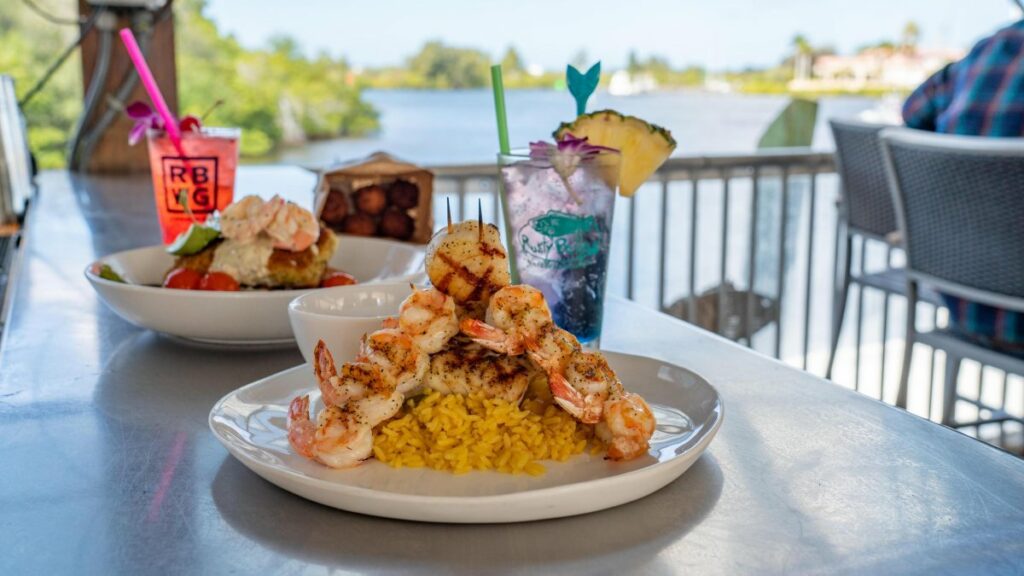 This well-known seafood restaurant is owned and operated by husband and wife Julie and Jack, their daughter and son-in-law, and Tarpon Springs, a picturesque town on Florida's Gulf Coast.
With a waterfront deck and live music, this three-generation family-run restaurant has been open since 2005 and is decorated with pictures of friends and family.
With dishes on the menu bearing the names of nearby fishermen and their favourite boats, it's worth the wait to taste the catch of the day at this laid-back gem.
Rusty Bellies sets themselves apart from the competition by delivering the freshest seafood in town, such as fish that was just caught.
They accomplish this by using a fleet of fishing boats that daily bring in seafood to catch their own mackerel, shrimp, grouper, stone crabs, and shrimp.
11. Farmer's Market Restaurant – Fort Myers
The Farmer's Market Restaurant in Fort Myers, which has been open since 1952, is the county of Lee's oldest restaurant still in business.
Bill Barnwell, the longtime owner, transferred ownership of the company to Chip and Betsey Barnwell, his son and daughter-in-law.
It's a hidden gem in Florida that has been providing residents with hearty amounts of home-cooked comfort food for decades.
The straightforward restaurant has been a local favourite since the 1960s for a reason: its menu is brimming with delectably fresh food. Additionally, they are proud of the nearby fresh farmers market.
Many people enjoy the Southern fried chicken, but the sides are also delicious. These include cornmeal-crusted okra, collard greens, luscious mac & cheese, and fluffy cornbread.
The homemade pies taste like they came right out of grandma's kitchen if you enjoy sweets.
11 Best Mom & Pop Restaurants in Florida 2023 – Newshub360.net
Related Post

Credit: www.Newshub360.net