The Top 13 Airbnb Rentals in Panama City Beach, Florida 2023: Travelers on spring break, kids, and couples seeking some sun and fun in the sand will find Panama City Beach to be an enjoyable Florida vacation destination.
If you like swimming in warm water, eating fresh seafood, and experiencing the typical beach atmosphere with stunning sunsets, this is a terrific spot to stay.
To get you as close to the beach as possible with unique features and advantages to make your stay unforgettable, Airbnb rentals are popular here.
Top 13 Airbnb Rentals in Panama City Beach, Florida 2023
1. Dreamy Beach Paradise Studio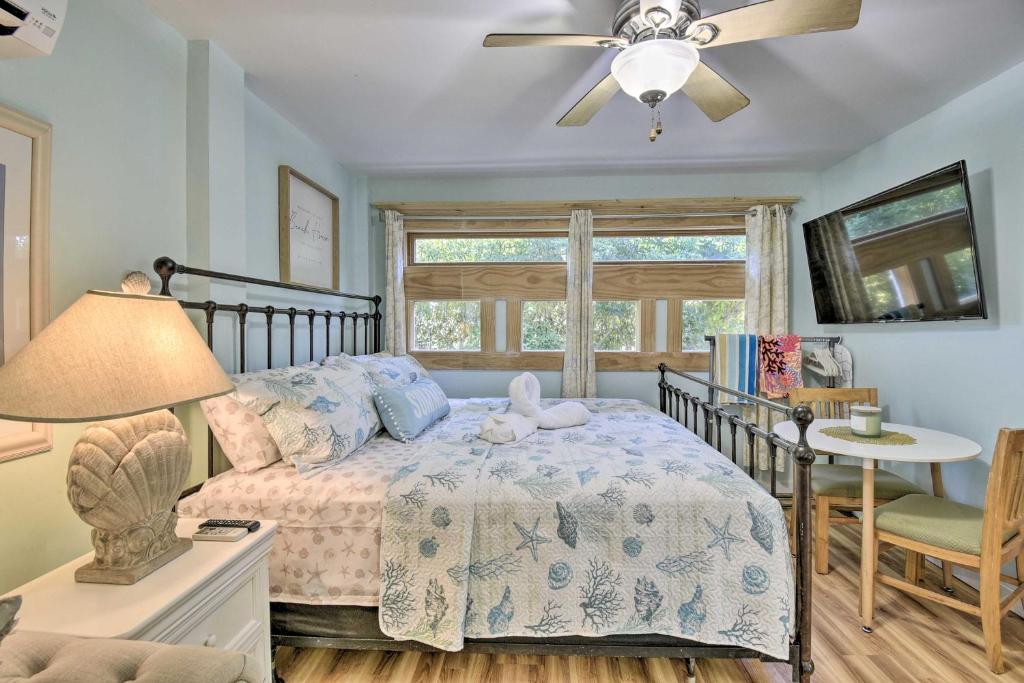 When visiting Panama City Beach, you can stay at this beach condo to have a private area directly on the sand.
Up to four guests may stay in this luxurious seaside condo, and the hosts have more condos available if you require a larger room.
This specific flat is on the 13th floor and offers a nice private terrace, a fully functional kitchen and a Jacuzzi tub. Outside of the 15th floor apartment, visitors can use the washer and dryer.
You will have access to a number of pools, hot tubs, a poolside restaurant and bar, an indoor movie theatre, tennis activity programmes, a fitness centre, a steam room and a sauna room while staying at this condo, which is a part of the Majestic Beach Resort.
2. Latitude Adjustment Home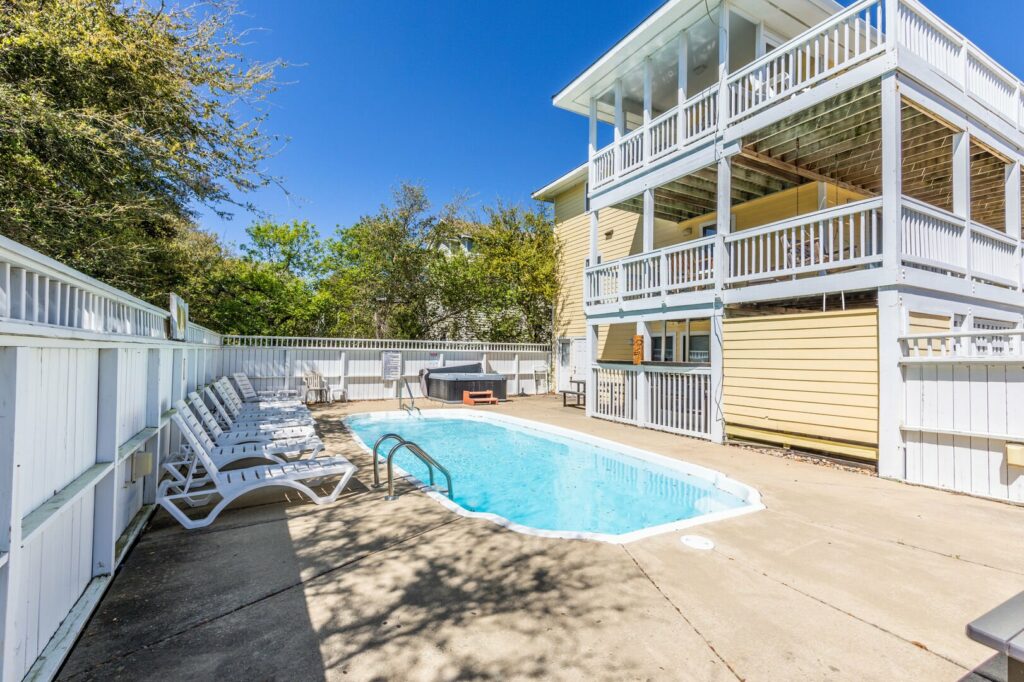 On Airbnb, there is a complete home called Latitude Adjustment. Due to its maximum occupancy of 18, it is a great option for large gatherings.
There are 17 beds, 5 bathrooms, and 5 bedrooms. The property contains a pool table, air hockey, foosball, and other activities, and the beach is only a four-minute walk away.
Here, you may enjoy a sizable private pool and pool deck. Pets are also welcome here, although there is a $150 pet charge.
This is a fun spot to stay as well because it offers complimentary holiday treats like pumpkins in October and a turkey to cook in November.
3. Sunday's Oceanfront Hideaway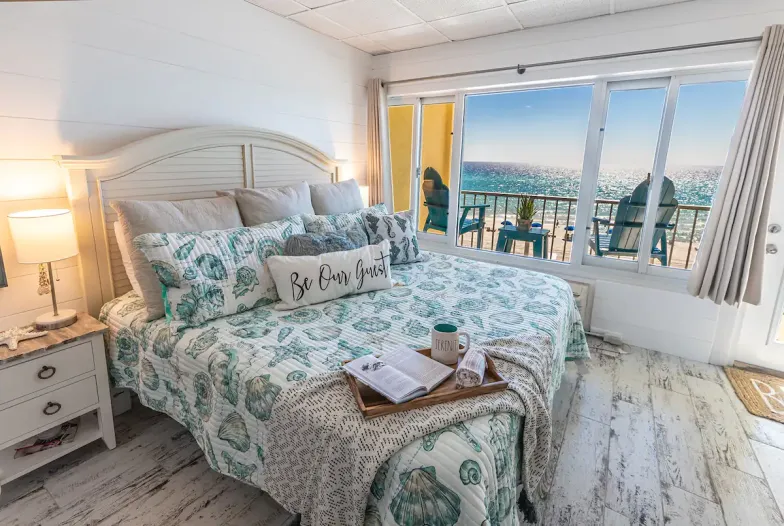 This renovated oceanfront condo's private terrace offers stunning views of the beach. The king-size bed, 50-inch flat-screen TV, and complimentary Wi-Fi are available when you can tear yourself away from the breathtaking water and sunset views.
There is a full kitchen, so you may prepare food and have breakfast while relaxing on the deck chairs. Other notable features include a common pool and barbecue area.
To swim with dolphins at Gulf World, cross the street, or go on foot to Margaritaville or Pier Park.
4. Five-Star Condo with Stunning Views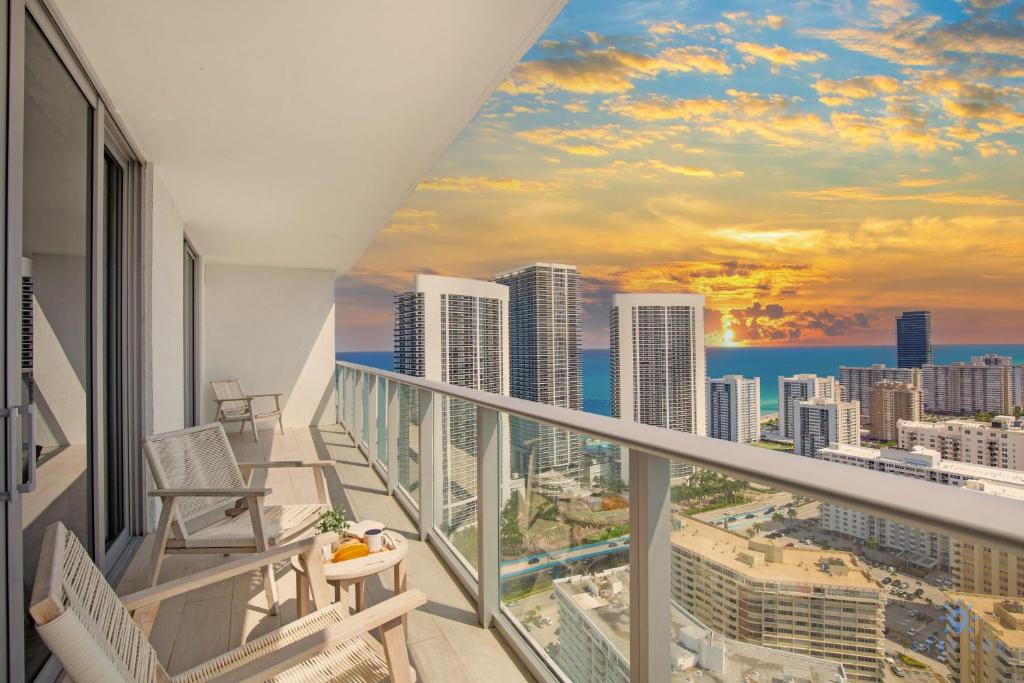 Consider booking this studio unit in Panama City Beach, which sleeps four people in a king bed and a couch bed.
Additionally, the rental has a jacuzzi tub, TV, Wi-Fi, a fully equipped kitchen, beachside chair service, and other amenities.
Several pools and hot tubs, a laundry facility, a game room, tennis courts, beach volleyball, a movie theatre and a poolside bar and grill are among the several shared amenities provided by the condo complex.
The $40 resort fee is already included in your booking.
5. "Bella Blue" Gulf Front Condo, Sleeps 6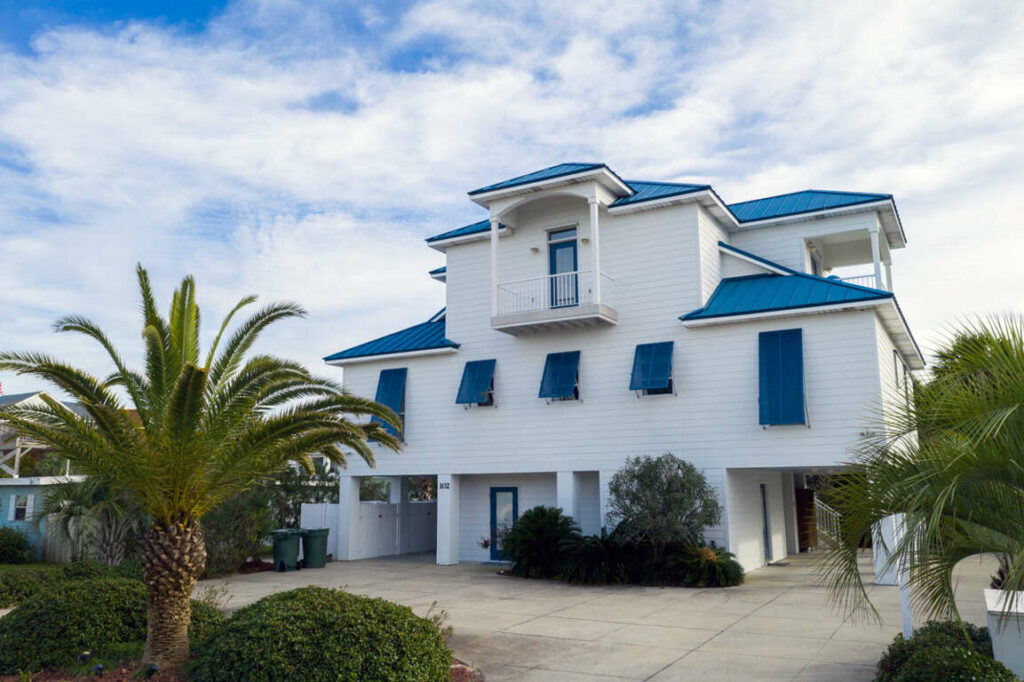 Bella Blue is a welcoming location for a beach escape because it offers views of the beach and lots of natural light.
You'll have access to two sizable pools, a zero-entry pool with a water play area, a tiki bar on the gulf and Starbucks when staying here.
It is located on the fourth floor, includes bunk beds for kids, and is only a short distance from Panama City Beach's sun-drenched shoreline and sugar-white sand beaches.
6. Luxury Beach Condo with Free Beach Service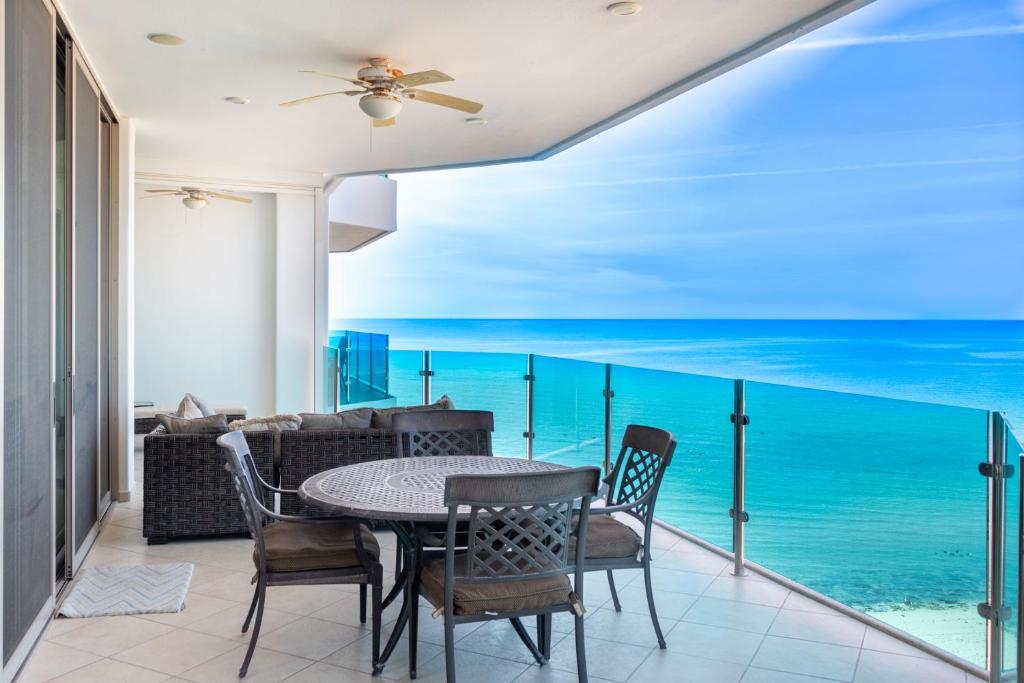 This highly rated Airbnb condo with two bedrooms and two bathrooms is located near the tranquil west-end beaches of PCB and can accommodate up to six guests.
It's a room in a brand-new condo block on the ocean, five minutes' walk from Pier Park. On-site condo amenities include a pool, hot tub, steam room, dry sauna, fitness centre, and barbecue grills.
The furnished flat is located on the 15th floor and features a 10-foot by 28-foot balcony. Beach and concierge services, along with lounge chairs and an umbrella, are included with your stay.
7. Anchors Away Condo with King Bed and Heated Pool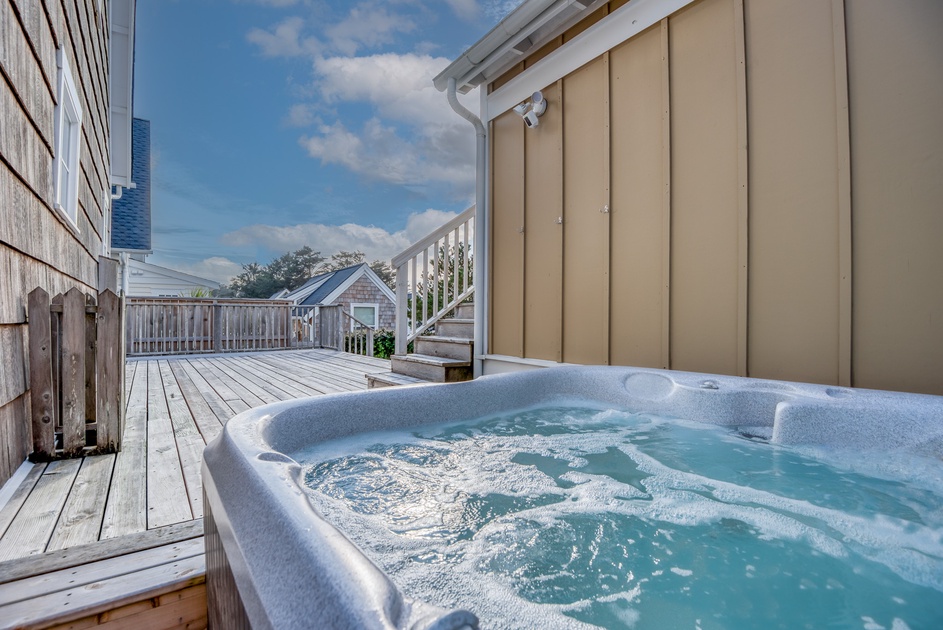 Here is a studio flat for two people in a low-rise building with a king-size bed and a bathroom. It has free parking, two lifts, and a private terrace for each guest located on the beach.
A seasonally heated pool and tiki bar are available to you, and Pier Park is only a short stroll away. This vacation rental property also has a full kitchen, a smart TV, gulf views, and beach supplies.
In the interim, you can make use of the BBQs, vending machines, and washing rooms that are shared.
8. Luxury 1-Bedroom Beachfront, Sleeps 6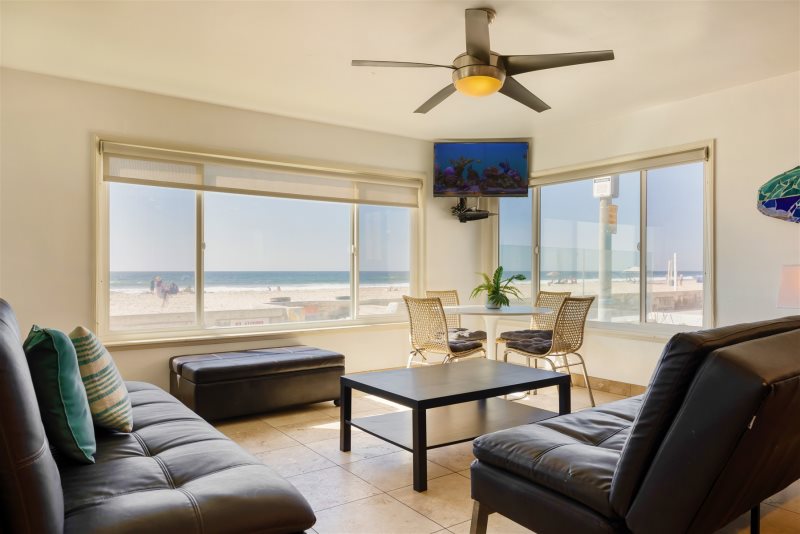 This one-bedroom oceanfront condo is available for beach lovers looking for a romantic getaway.
It features unobstructed beach views, is in a prime location close to the well-known Pier Park, and is close to restaurants, parks, zoos, racetracks, and aquariums.
Up to six people can stay here, and from the living room you can frequently see dolphins swimming in the sea. Other benefits include a full kitchen, free Wi-Fi, a washer/dryer, and bunk beds for kids.
9. Apartment Steps to Beach & World Famous Sharky's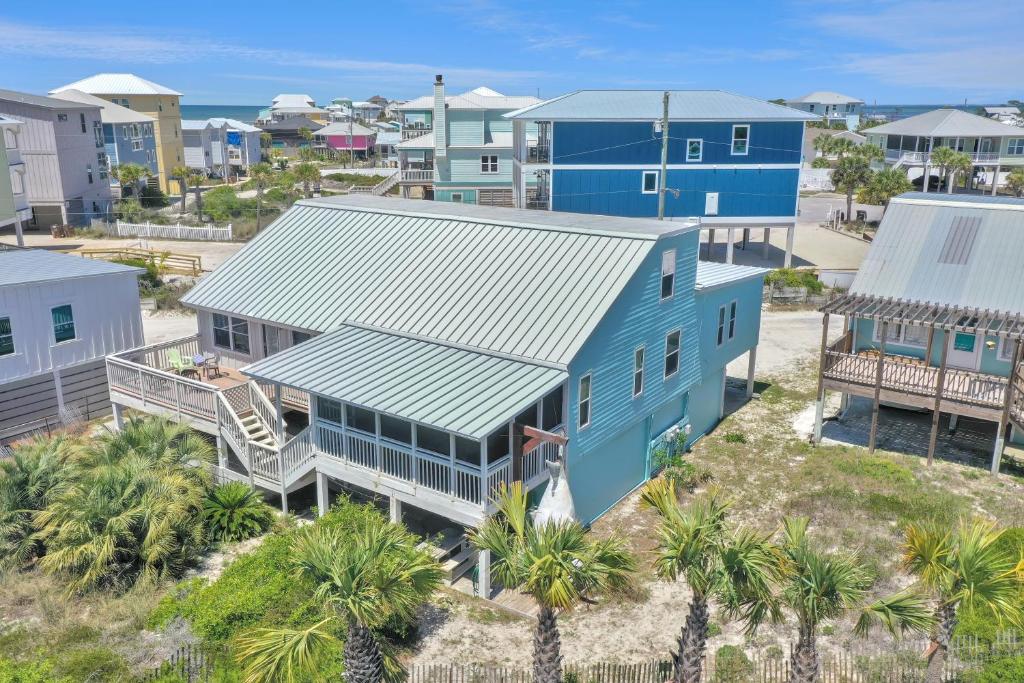 Up to four people may stay at this Airbnb flat, which is located on the eighth story of a condominium structure. Beaches and Sharky's, a family-friendly attraction, are right across the street.
From here, you may walk to Gulf World. Additionally, these hosts have other listings at the same hotel.
Free Wi-Fi, a kitchenette, washers and dryers on the first floor, an infinite pool, a hot tub, and barbecues on the terrace are perks for visitors.
10. Barefoot Bungalow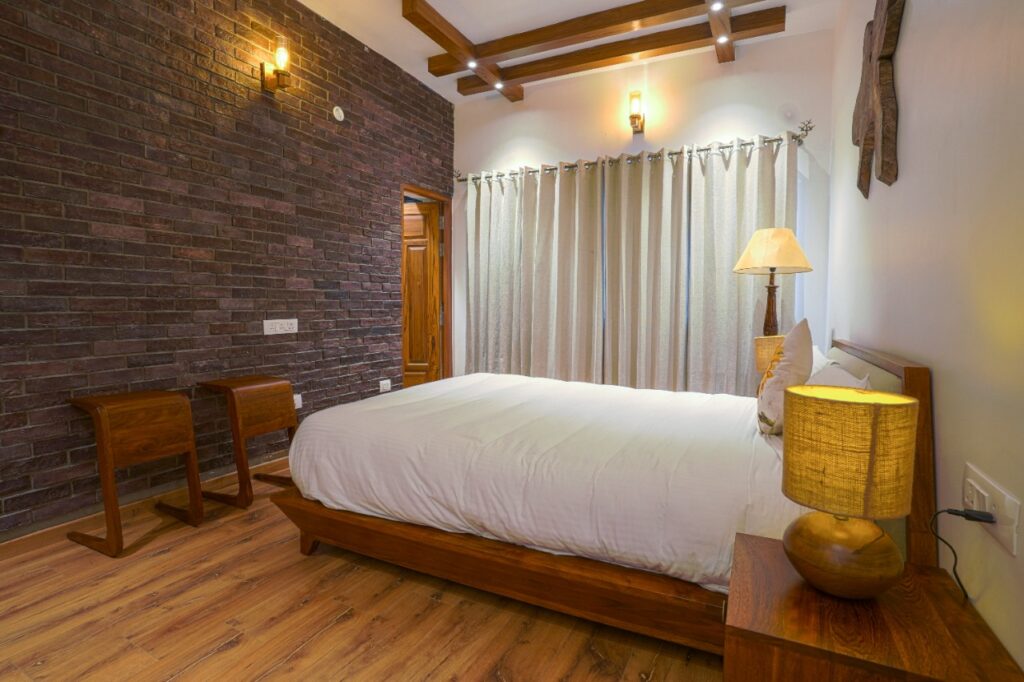 This bungalow is a condo with an own balcony that is close to the water. It has two beds and one bathroom, so it can house up to four people.
The house contains a 55-inch smart TV, queen-size beds, and a fully functional kitchen. The beach chairs, umbrella, cooler bag, and towels provided by the property are all free to use.
Additionally available to guests are the outdoor pool, laundry facility, and free Wi-Fi. The communal spaces are ideal for unwinding and taking in the sunsets.
11. Cedar Blue-Tiny House
This tiny house, which is just a block from the ocean, is another interesting option to stay in Panama City Beach. The little home has a working kitchen and full bathroom and is perfect for two visitors.
Hot showers, limitless Wi-Fi, and Xfinity HD television are available for guests' enjoyment. The garden is not entirely enclosed, but dogs are welcome here.
Despite being next to the main home, the cottage has a separate garden. The on-site gazebo and the private parking space in front of the gate are open to visitors.
12. Beach Front Boardwalk Beach Resort Studio Condo
Couples over 25 are best suited to this top-rated Airbnb studio condo. The property is on the beach and is located on the 17th level of a high-rise building.
It is roughly half a mile to Walmart. Golfers will like the golf course across the street, and anglers will value the proximity of the city and county piers. The on-site gym and pool are additional benefits.
13. Gulf Breeze – Private Balcony, Beachfront
This beachfront condo can accommodate two people and is directly on the sand. It also comes with free beach chairs and an umbrella that can be used.
The unit has quartz countertops, a full kitchen, a bathroom, a king-size bed, a sofa, and a rocker. Pier Park, Gulf World, and eateries are all within walking distance from here.
The condo complex has laundry rooms that accept coins on various floors. One vehicle may park for free on a paved lot or in a parking garage.
Top 13 Airbnb Rentals in Panama City Beach, Florida 2023 – Newshub360.net
Related Post

Credit: www.Newshub360.net