The 10 Best Clothing-Optional Resorts in the World 2023: In case you've ever wondered what it's like to stay at a clothing-optional resort, you're hoping to avoid getting tan lines on your next trip, or you simply want to travel while in your most natural state, you may do so at any number of tropical resorts throughout the world.
Many vacationers choose to strip off their clothes and enjoy a nudist beach while they are away for the holidays.
However, those who want to maintain their clothing-optional condition during their stay will need to choose a resort that is clothing-optional friendly and allows them to do so if they want.
10 Best Clothing-Optional Resorts in the World 2023
1. Desire Riviera Maya Pearl Resort – Puerto Morelos, Mexico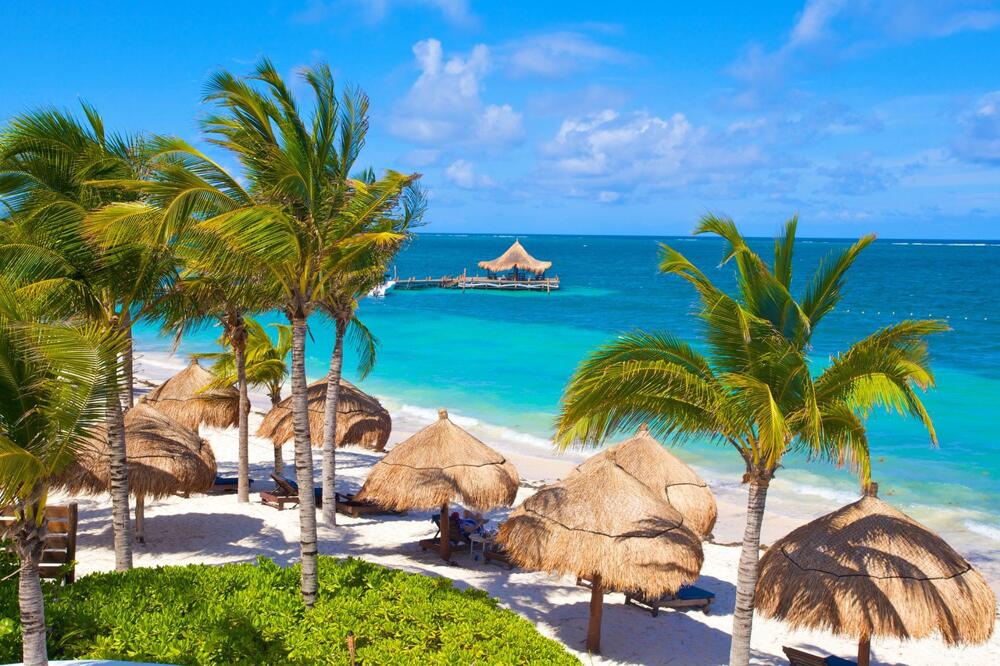 The adult-only Desire Riviera Maya Pearl Resort is an excellent location for anyone looking for an exciting environment in which to have some fun.
You should come here with an open mind with the intention of playing scandalous games with your partner and the new friends you make. In addition to its sister resort, the clothing-optional Desire Riviera Maya Resort, the clothing-optional Desire Pearl is also a possibility.
However, the Pearl has a reputation for being somewhat less rowdy, more trendy, and appealing to younger people. There are no children allowed at this adults-only, all-inclusive resort.
When you stay here, you'll be just outside of Puerto Morelos, and you'll have the opportunity to enjoy large guest rooms that come equipped with balconies, patios, and other wonderful facilities.
This resort features 88 rooms designed in the form of villas, and its standout amenities include an erotic playroom for couples, a creative fantasy cuisine, couple's seminars, and an intimate Jacuzzi lounge.
Key Amenities:
Daily activities and entertainment program
Three specialty restaurants
Non-motorized water sports
2. Hedonism II – Negril, Jamaica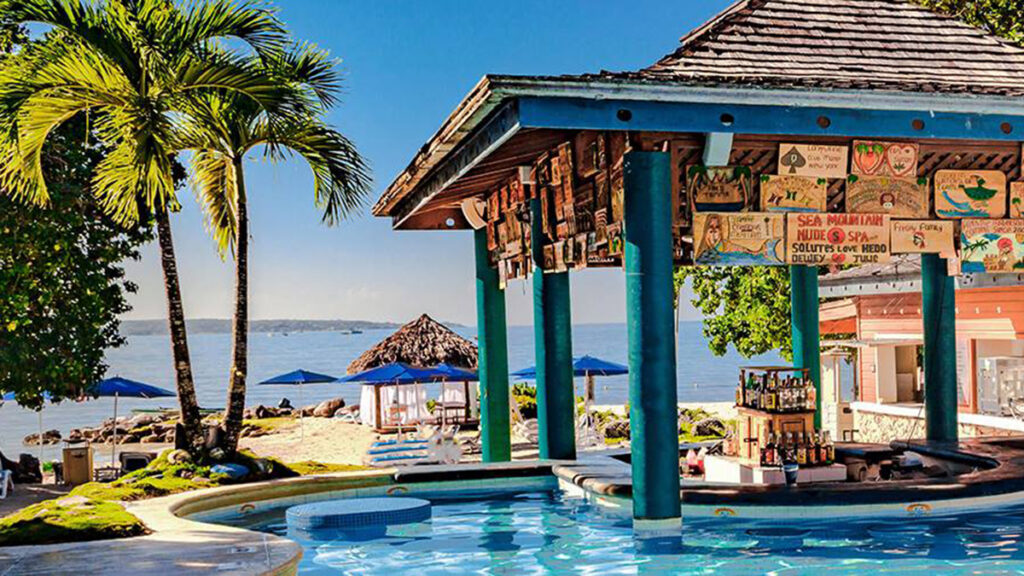 Visits to the Hedonism II resort may be a lot of fun for couples who want to try new things as well as people who travel by themselves who are looking to shake up their typical holiday routine.
This is a well-known resort that sits along Negril's Seven Mile Beach and encourages guests to party hard and let loose while they're there.
However, in order to cater to guests with varying degrees of comfort, there are also portions of the resort that are not nudist.
The Hedonism II resort features its very own nudist beach, as well as pools, whirlpools, a waterslide, and nightly events with a theme.
Swing dancers are known to frequent these gatherings, since they are a fantastic area to interact and mingle with other people.
Tennis, basketball, and a wide array of water sports are all available for you to participate in while you're here.
The resort includes a total number of luxury rooms and suites, some of which are premium suites with own patios, Jacuzzis, and views of the ocean or forest.
Key Amenities:
Gourmet dining 20 hours a day
Live singalong piano bar
Scuba diving, glass bottom boat rides, snorkeling, sailing, and kayaking
3. The Natural – Curacao, Caribbean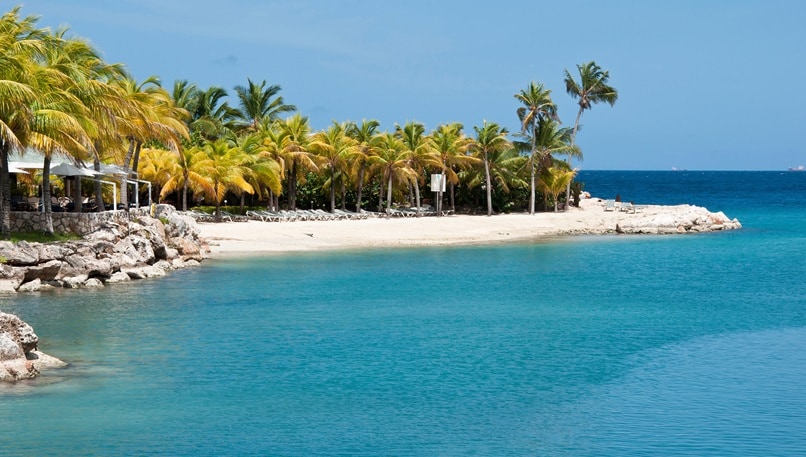 The Natural is regarded as one of the very greatest clothing-optional resorts in the globe due to the fact that it possesses a breathtaking ocean backdrop, a welcoming atmosphere, and climate that is ideal throughout the whole year.
This is another wonderful alternative for people who are concerned about the environment because it recycles water and uses solar panels.
The resort is open to anybody above the age of 14, and visitors have the option of being completely nudist or covering up with clothing throughout their stay.
This is not one of those raucous party resorts catering to the masses; rather, it is a serene and peaceful setting ideal for unwinding in peace.
Other advantages of vacationing here include the opportunity to make reservations for massages and yoga courses, the provision of all meals, the provision of beverages by the pool, the hosting of poolside barbecues on Monday nights, and the location's close access to adjacent snorkeling and diving.
Key Amenities:
Eco-friendly facility
"Coffee-hour", Monday through Saturday
Extensive massage menu
Best Clothing-Optional Resorts in the World
4. Cypress Cove Nudist Resort – Kissimmee, Florida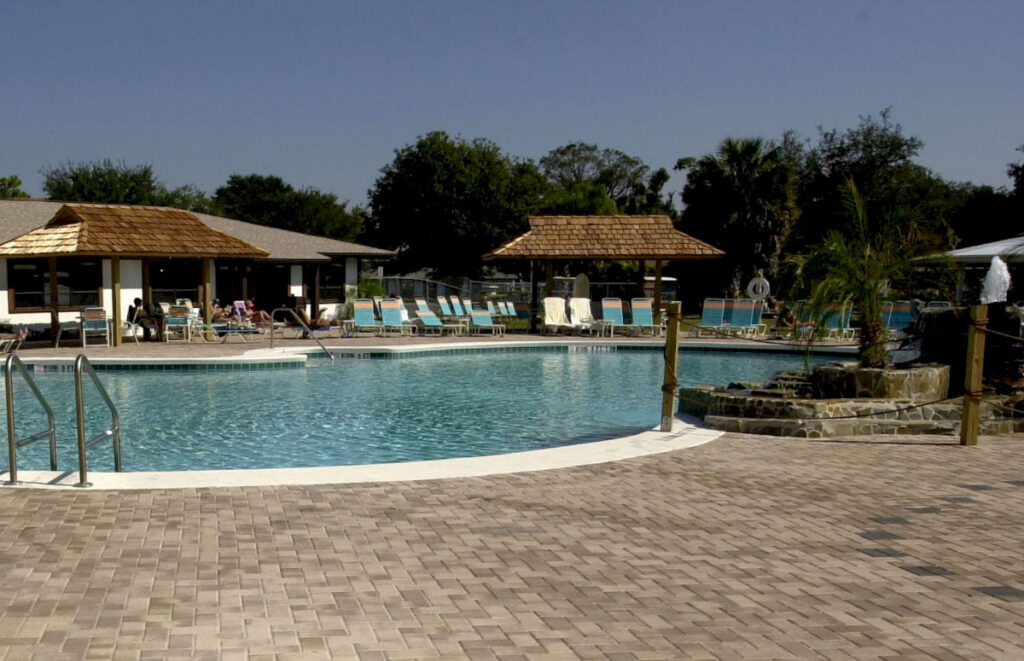 If you reside in the United States, traveling to some of the best resorts that allow guests to go out without outfits does not always need a lengthy journey.
Packages are available for both singles and couples at the Cypress Cove Nudist Resort, which is located in Kissimmee, Florida. This resort is run by a family and caters to families with young children.
This is a laid-back and unpretentious resort that features amenities like hot tubs, swimming pools, and even suites that allow pets.
This resort caters only to nudists and is set on 300 acres of property, which features a lake, leisure area, and protected wetland areas.
You have the option of staying in the modern RV park or the residential neighborhood in addition to the villa hotel rooms and apartment rentals that are available here.
At this resort, some of the enjoyable things to do include going out on the lake in a kayak or canoe, playing a round of golf at the nine-hole course, sunning on the deck, dancing at the onsite bar and grill, and taking in the evening entertainment.
Key Amenities:
Three restaurants
Fitness center and exercise classes
Salon and spa
5. Hidden Beach Resort – Riviera Maya, Mexico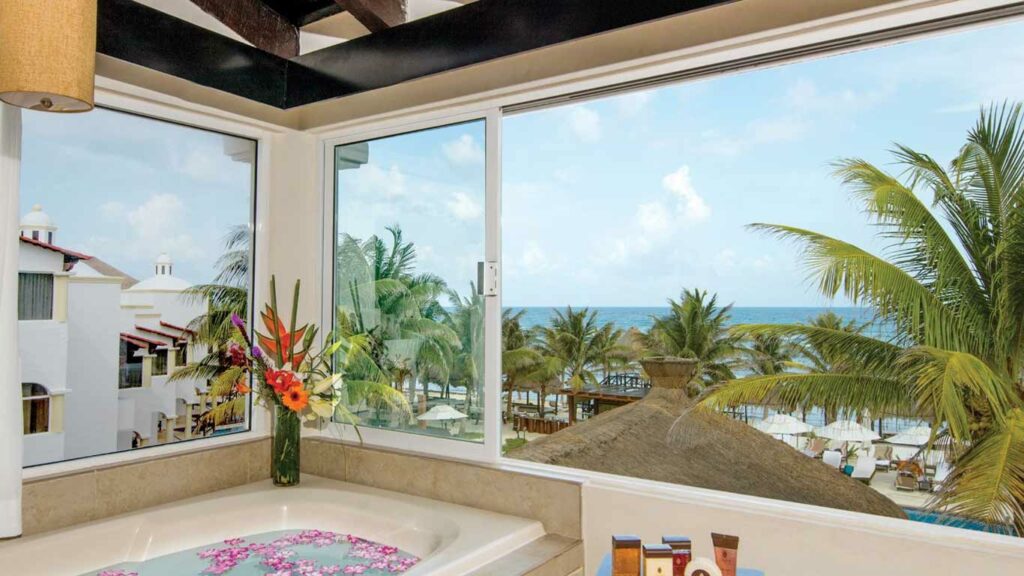 The Hidden Beach Resort in the Tulum region is yet another excellent resort in Mexico that does not require guests to wear clothes.
At this establishment, you may become nudist and yet enjoy all of life's finest pleasures, such as dancing, lounging, dining, and mingling with other people.
The ambiance at Hidden Beach Resort is non-judgmental, and the resort is open to guests of all relationship statuses.
This resort's name brings away the fact that it is tucked away in a mangrove jungle, making it an excellent choice for those who value privacy.
The resort provides guests with an all-inclusive gourmet experience that features champagne upon arrival, various alcoholic drinks throughout their stay, all meals and snacks, and other advantages such as free Wi-Fi and access to non-motorized water activities.
Key Amenities:
Daily and nightly activity program
24-hour room service
Live music and shows
6. Couples Resort Tower Isle – Ochos Rios, Jamaica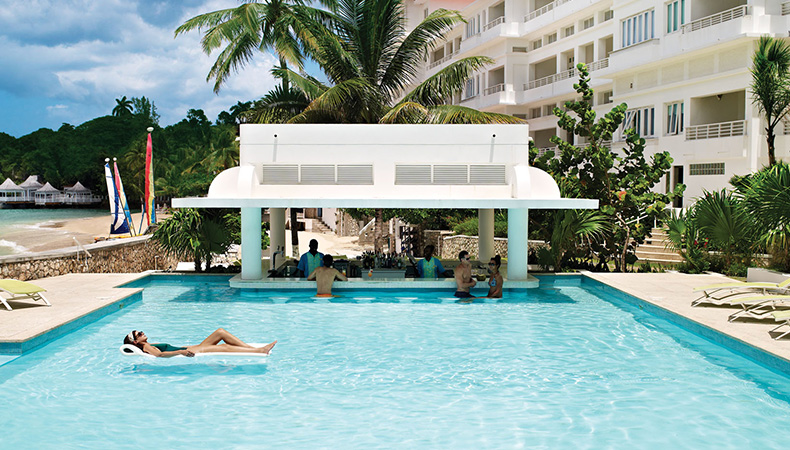 The Couples Resort Tower Isle is located on its own private island and offers luxurious accommodations, including rooms and suites, a variety of restaurants and bars, four swimming pools, and four jacuzzis.
It is on a private island where people are allowed to roam about in their natural state without feeling self-conscious. In addition, the resort features state-of-the-art sports and exercise facilities, private balconies, ultra-exclusive spa villas, and a limitless selection of spa services.
Your stay includes a wide variety of complimentary activities and amenities, such as farm-to-table dining, specialty drinks, scuba diving, golf, tennis, watersports, island tours, and more.
The Hooves Horseback Tour, Mystic Mountain, and Martha Brae Rafting are some of the featured tours available to visitors staying at Tower Isle.
Best Clothing-Optional Resorts in the World
Key Amenities:
Unlimited scuba diving and watersports
Area excursions and catamaran cruise
24-hour gourmet dining
7. Grand Lido Negril Au-Naturel – Negril, Jamaica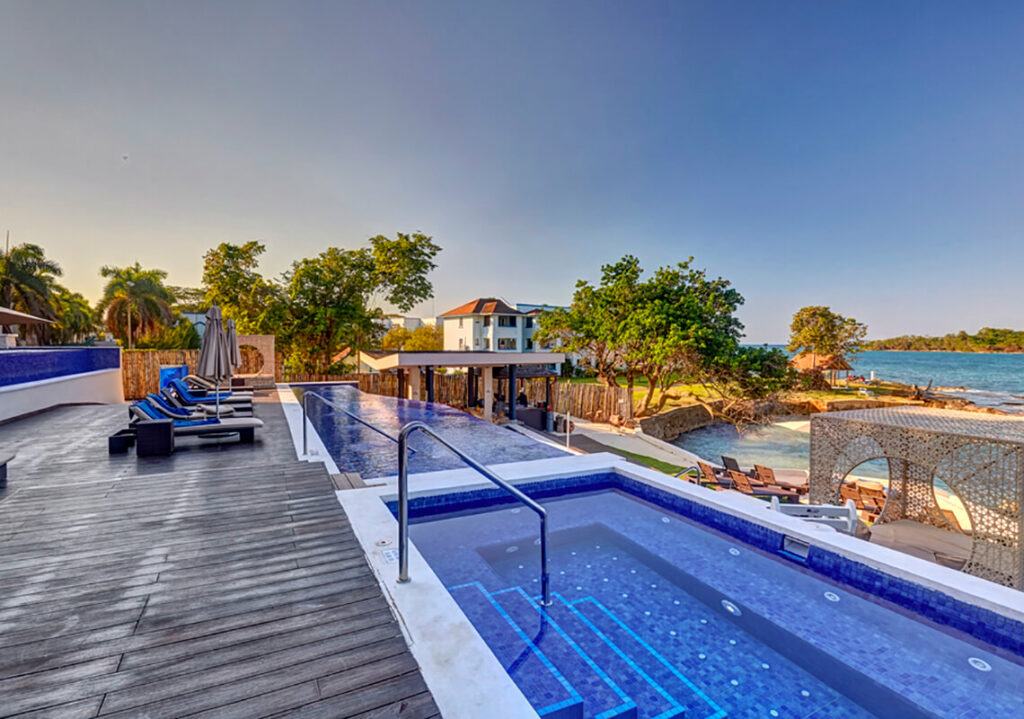 The Grand Lido Negril Au-Naturel is a resort that is fully natural, and it features suites with a view of the ocean and full butler service.
It is an Autograph Collection All-Inclusive Resort that is just for adults and is ideal for a holiday with a partner because it does not allow children.
The Royalton Negril and the Hideaway at Royalton Negril are two close all-inclusive resorts, and you will have access to the facilities at both of them during your stay at the Hideaway at Royalton Negril.
Here, you will discover ocean-facing suites for your carefree holiday. You will get access to unlimited dining and premium drinks during your stay.
In addition, you will receive two hours of free hydrotherapy each day (subject to availability), a private jacuzzi with a view of the ocean, and an exclusive dry beach with waiter service.
In addition to this, there is a vast selection of restaurants that are open around the clock and that serve a wide range of cuisines.
Key Amenities:
Butler service
Hors d'oeuvres and snacks served poolside daily
Free high-speed Wi-Fi resort-wide
8. Couples Resorts San Souci – Ocho Rios, Jamaica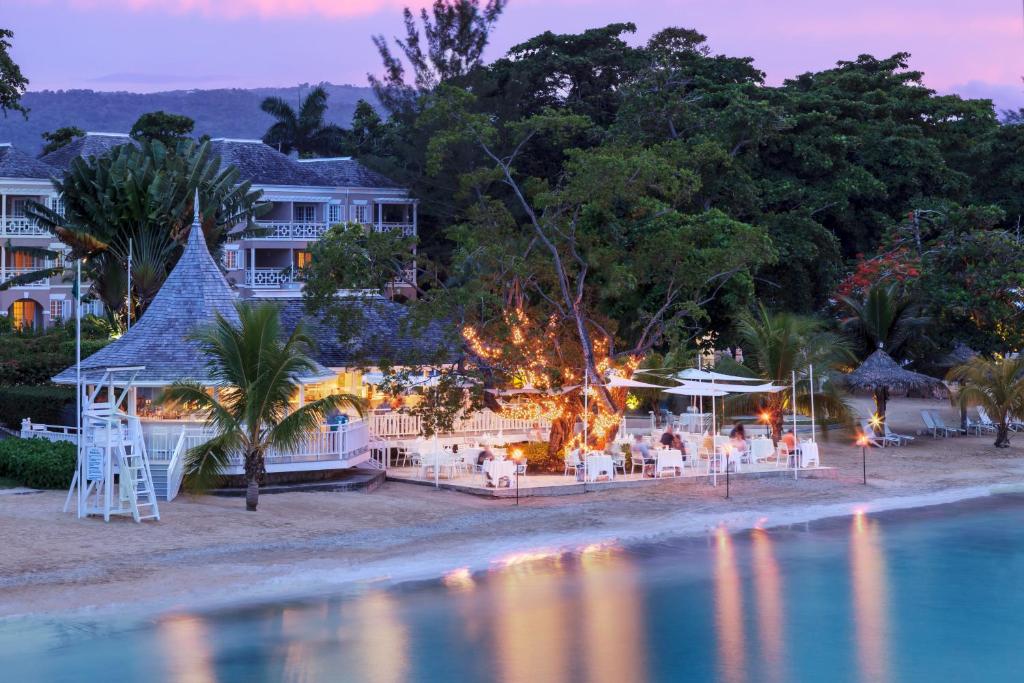 The Couples Resorts San Souci features opulent rooms, a variety of restaurants and bars, three swimming pools, three jacuzzis, a private beach and pool that are left in its natural state, and is ideal for guests looking for an authentic experience.
Between the sea and the mountains, you'll find this five-star resort in Jamaica, which boasts a combination of old-world beauty and contemporary flair.
The spa, the workout facilities, the mineral grotto and spring pool, the piano bar, are all additional enjoyable attractions.
Key Amenities:
Six restaurants and bars
Unlimited scuba diving and watersports
Area excursions, including to Dunn's River Falls
9. Caliente Club & Resorts – Land O' Lakes, Florida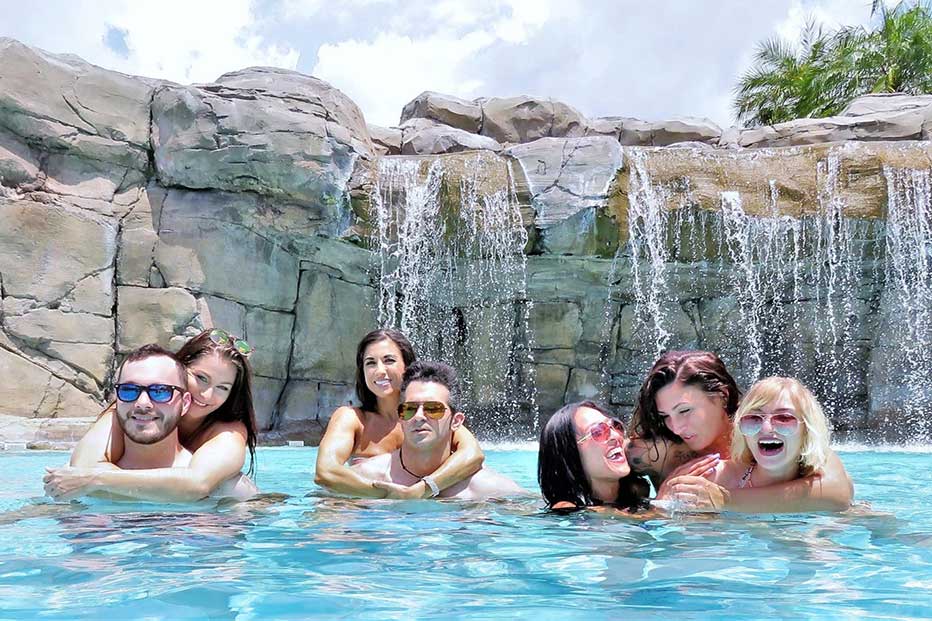 The Caliente is a beautiful adults-only resort that allows guests to experience life without clothing and indulge in their more adventurous side.
If you're looking for somewhere to stay that's exciting and clothing-optional, consider checking into the Caliente.
In fact, clothing are not necessary anyplace in this location other than the gym, and the purpose for this requirement is to ensure your health and safety while you exercise.
There are a variety of places to stay, such as hotel rooms, apartments with one or two bedrooms, and casitas with fully equipped kitchens. In order to have access to this resort, you will be required to sign up for a membership.
Key Amenities:
Variety of restaurant and bar options including fine dining, sports bar, and tiki bar
Pickleball, tennis, and volleyball courts
Several pools
10. Sunland Holiday Village – South Australia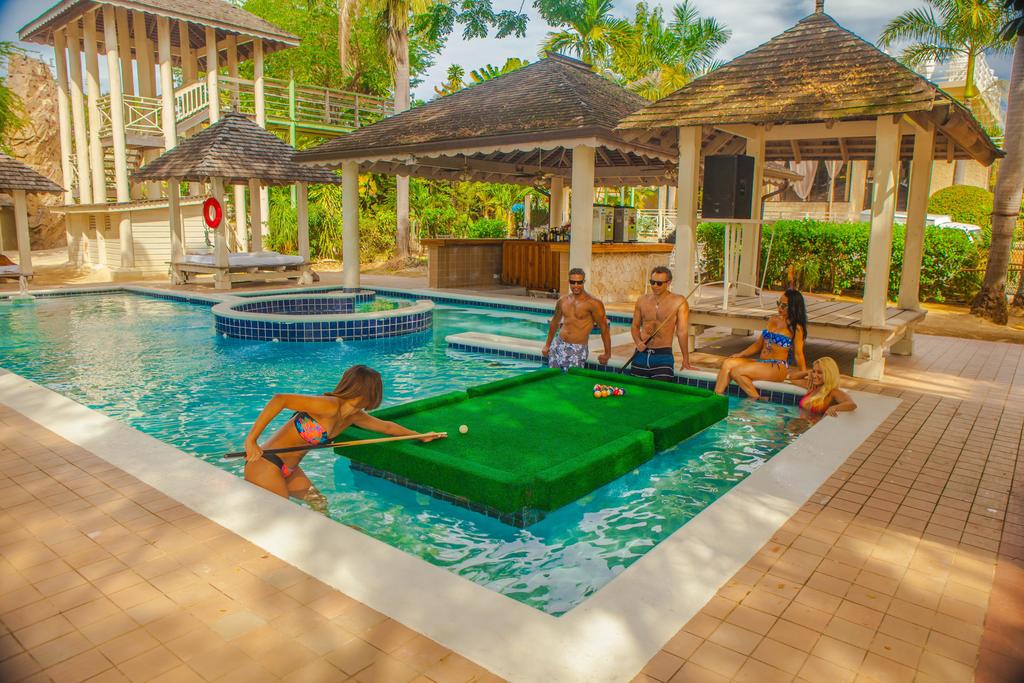 There is a fantastic location in Australia where you may enjoy a beautiful resort while going nudist on vacation.
This location is also great. Nearly a mile of its own private coastline is available to guests of the Sunland Holiday Village, which is located on the coast of Australia.
On-site amenities include a spa, a clubhouse with a kitchen and a sauna, as well as camping accommodations.
While you are here, it is not uncommon for you to observe kangaroos, emus, and other types of native species on the site. There is a difference in the prices that are charged for the various types of lodgings.
The clubhouse at Sunland is the center of social activity there, and it's where visitors would gather to play tennis, golf, and other activities. This is also where people get together to eat together and have bonfires.
Key Amenities:
Spa and sauna
Inground heated lagoon pool
Morning coffee/tea and happy hour
10 Best Clothing-Optional Resorts in the World – Newshub360.net
Related Post
Credit : www.Newshub360.net