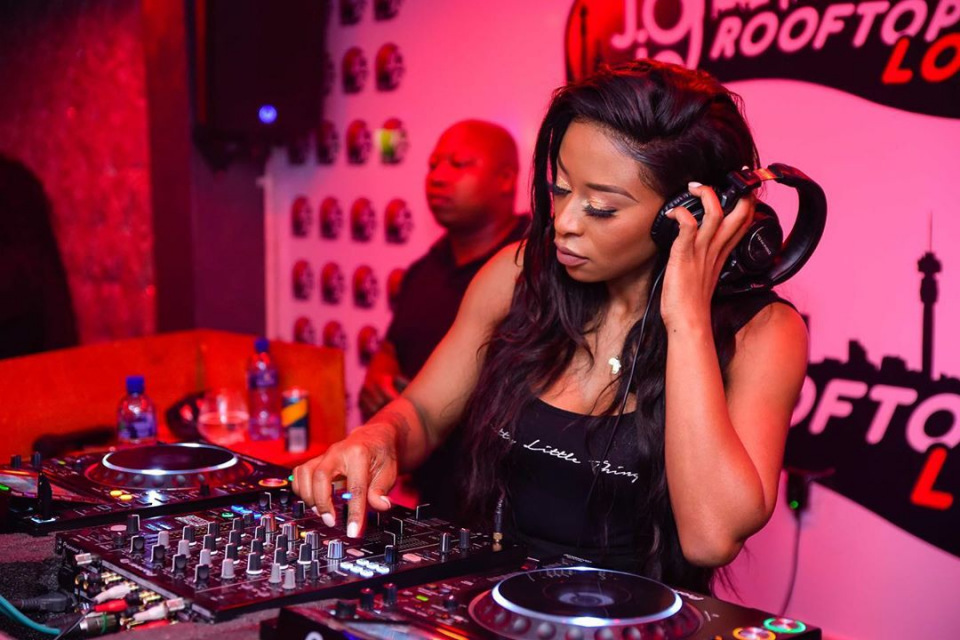 The Top 10 Best DJs In South Africa 2023: South Africa is one of the nations in Africa that can claim of having some of the top DJs on the continent. These exceptional DJs are well-known across the continent for their skill and mastery of their trade.
The entertainment business in South Africa is not an exception; in general, the country is doing well in many respects, including these. There are certain DJs in the country that have achieved celebrity status as a direct result of the enormous success they have found in the industry. In addition to having well-known singers and comedians, the country also has specific DJs who have achieved celebrity status.
These professional DJs have demonstrated their skill at a number of events, including those for which they were invited and for which they were paid significant amounts of money, so demonstrating their ability to thrill partygoers. Their duty is to mix great songs together to create exclusive mixtapes, which are intended to encourage music fans to go out and demonstrate their dancing abilities.
Indeed, a growing number of people in South Africa are entering the industry as a result of the profession's rising potential for financial reward. However, there are those that are better than others, and in this article, we will look at the top 10 best DJs in the country at the moment.
Top 10 Best DJs In South Africa 2023
1. Black Coffee
Black Coffee, whose birth name was Nkosinathi Innocent Maphumulo and who became a star DJ in 1976, is today considered to be the most talented of his kind in South Africa. Being both a performer and a record producer himself, he is quite familiar with the South African music and entertainment industries (although despite all other stuff he indulges himself in, he is best known as a DJ).
Black Coffee is regarded as not only the most talented DJ in the country but also the most well-known in the industry as a whole. He is well-known across Africa for his knowledge and mastery of the music industry. Black Coffee is a prominent personality in the entertainment industry in the country for many years and is affiliated with the record label Soulistic Music.
He is being paid generously to amuse audiences and has been given the title of "the richest DJ in South Africa" in addition to this accolade. He is being appropriately compensated for his efforts. Along with being affluent and successful, he has also received several honors, including SAMA Best Urban Dance Album in 2005, AMA Best Male Artist in 2010 and others.
2. DJ Oskido (Best DJs In South Africa)
In the ears of some South Africans, the name Oscar Bonginkosi Mdlongwa might not immediately strike a bell, but the name DJ Oskido should do so. It is, in fact, the same person who goes by both names; he is a talented DJ who hails from the Northwest of the Country.
Oskido is a multi-talented individual who excels in house music in addition to other musical genres such as Afropop. In addition to being an astute businessman, he is also a song producer. He is the head of Kalawa Jazmee Records and a highly prominent figure in South Africa's music and entertainment industries. He is a boss at the record label.
Oscar is not only one of the wealthiest people in South Africa, but he is also considered to be the second-best DJ in the country.
3. DJ Euphonik
Another great South African DJ, Themba Mbongeni Nkosi, was born in 1983 and is widely regarded as one of the most talented DJs in the country. He is known by his birth name.
Themba is not just a DJ, but also a song producer and a radio broadcaster in addition to being a DJ. His career was given a boost in 2013 by the song "Cool and Deadly," which topped the list of Top 40 songs on 5FM and earned the station's song of the year.
DJ Euphonik is talented at his craft, and as a result, he is highly compensated for his efforts (being one of the richest in the country). As recognition for his achievements in the entertainment sector, he has received a number of accolades, including one for "Best Compilation Album" (which he won under Metro FM Music Awards).
4. DJ Maphorisa
DJ Maphorisa, who was formerly known as Themba Sonnyboy Sekowe, is another excellent DJ who is also a record producer who specializes in house music and Afropop. He was born in 1987.
Before he established his own label, BlaqBoy Music, he was formerly signed to Kalawa Jazmee Records. In the South African entertainment industry, he is recognized for his talents as a fantastic and skilled DJ who is well-known for his skills.
5. DJ Kent (Best DJs In South Africa)
DJ Kent  began his entertainment career in Soweto, South Africa, and has since developed into one of the most well-known figures in the country. It has been established that he is a man who is skilled with his game thanks to the fact that he has several albums to his name (I Can't Survive and The Weekend).
His achievements in the business world have been recognized on numerous occasions, and he has been presented with a number of awards, including the South African Music Award for Best Remix of the Year, among others.
6. DJ Fresh
DJ Fresh, whose birth name is Thato Sikwane and who is also known as The Big Dawg, is another well-known DJ in South Africa. DJ Fresh was born in 1972.
He has been active in the entertainment industry of the nation ever since 1997, when he first began doing his thing there. He has been around for some time now. In addition to his work as a DJ, he also maintains careers as a producer, a musician, and an entrepreneur. He shares his home in the countryside with his wife, Thabiso Sikwane, and they have two children together.
7. DJ Sbu (Best DJs In South Africa)
The next artist is DJ Sbu. He was given the birth name Sbusiso Leope in 1977, but later elected to perform under the nickname DJ Sbu, which ultimately became his stage name.
The superstar who was born in Tembisa is known for his work as a DJ, but he is also a musician and has released many albums under his own name, including MoFaya and Would It Be Heaven.
8. DJ Zinhle
DJ Zinhle is a female performer who has made sure that she stands out in the industry. Her birth name is Ntombezinhle Jiyane, and she was born in Dannhauser, South Africa. She was able to make her entrance into the music world with vinyl mixes back in the year 2004, when she was the resident DJ on the music show Jika Majika, which aired on SABC1.
In addition to her career as a DJ, Ntombezinhle is also an actor, and she once aired her own radio show on YFM. This woman has been able to carve out a reputation for herself in a field that is predominately held by men, and she is now widely considered to be among the very finest in the country. DJ Zinhle is not only the first female DJ in her nation to make a house collection, but she has also been in television shows like Rhythm City and eKasi.
9. DJ Cleo (Best DJs In South Africa)
DJ Cleo is one of the top DJs in South Africa and is well recognized for his exceptional command of the art. He was born in 1979 in South Africa under the name Tlou Cleopas Monyepao. DJ Cleo is the boss at Will Of Steel Productions and is one of the best DJs in the country. His home province is Gauteng, and he got his start in the entertainment business as a producer for the Unrestricted Breakfast Show that airs on YFM and is hosted by DJ Fresh.
After a period of time, he decided to take the necessary measures to start creating music for himself after falling in love with the process of producing for radio. The more he worked at it, the better he got, and the Kwaito and House producer didn't have to wait long before he started to see the fruits of his labor in the form of numerous awards for his achievements.
Will of Steel was his very first recording, and it was on that album that he was able to demonstrate his talents to music fans in South Africa.
10. Heavy K
Heavy K, whose real name is Mkhululi Siqula and who was born in 1991 in Port Elizabeth, South Africa, is another well-known DJ who is doing quite well for himself. The talented record producer is married to Ntombi Nguse and is affiliated with both ST. BESS RECORDS and Universal Music (Pty) Ltd.
He has created songs that music fans in the country, such as Inde and Siphum'elokshin, have responded positively to in a widespread manner, and he is known for doing so. A while back, he took everyone by storm when he announced the release of a track titled "Touch," which included his wife. He is a family man who puts his loved ones first and works hard to earn their admiration.
Closing: Best DJs In South Africa 2023
The following is a list of the top ten best DJs in South Africa. Each of these DJs is well-known in the entertainment business and has a large number of followers and supporters.
They have distinguished themselves in the industry thanks to their impressive level of expertise in a variety of artistic fields, particularly the trade in which they specialize. They are widely recognized over the entirety of the continent, and they are making a good living doing what they are passionate about.
Top 10 Best DJs In South Africa 2023 – Newshub360.net
CHECK THIS OUT:
♦  Top 20 Highest Paid Footballers in South Africa 2023
♦  Top 20 Highest Paid Footballers at Mamelodi Sundowns 2023
♦  Top 20 Highest-Paid Footballers at Kaizer Chiefs [ Billiat is 2nd ]
♦   Top 20 Highest Paid Footballers at Orlando Pirates 2023
♦   Top 20 Highest Paid Footballers at Supersport United 2023
♦   Top 20 Highest Paid Footballers at Royal AM 2023
♦  Top 10 South African Footballers Who Went Broke After Retirement
♦  Top 10 Richest Football Club Owners in South Africa [ Motsepe is 2nd]
♦  Top 10 Most Expensive High Schools in South Africa 2023
♦  Top 10 Richest Football Clubs in South Africa
Credit :www.Newshub360.net