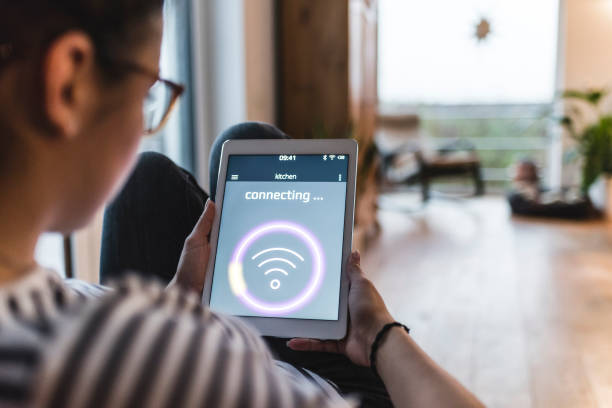 Cheapest Uncapped Wifi Deals In South Africa 2023: Internet data access is a need, and we continue to require it in greater quantities than ever.
It follows from this that we just cannot acquire enough info from the internet; we require more and more each day.
Most WiFi packages come with data caps, but such caps aren't nearly sufficient for most users' needs. We require wifi data to be unlimited, and we must be able to purchase it at reasonable prices.
In this piece, we will provide you with well-researched recommendations on the best Uncapped Wifi packages that are available in 2023. You have arrived at the right spot if you are interested in learning about the top unlimited wifi plan available in South Africa for the year 2023.
Top 10 Cheapest Uncapped Wifi Deals In South Africa
1. Afrihost
In recent years, Afrihost has established itself as one of South Africa's most dependable and affordable internet service providers. The fact that this service is powered by the MTN network is an additional benefit; as a result, you will have access to network coverage practically anywhere you go as a result of this.
You will be able to efficiently monitor your spendings, which is one of the most significant benefits that come along with purchasing this package.
You might be able to negotiate a rate that is not included in the bundle, which would mean that you could turn the bundle on or off whenever you liked, according to how much money you had available, and while you were surfing without the bundle, you wouldn't have to pay an exorbitant amount of money.
This carrier gives the following perks:
Free SIM Card.
Rates as low as 1c per MB
Your Device is ready to switch to LTE
For the 1MBS plan, the monthly charges for residential usage are R54, the Premium plan is R205, and the Business plan is R316.
2. Axess (Uncapped Wifi Deals In South Africa)
Although Axess may not be as well-known all over the world as a supplier of mobile connection, this firm has been steadily capturing the hearts of many users with the extremely decent internet packages that it offers.
When it comes to mobile discounts, this organization has been gaining a reputation for being highly wallet-friendly, which is a really positive trait to have.
This firm offers data-only SIM cards, which eliminate any potential ambiguity regarding the requirements of the consumer.
You will not be subjected to exorbitant out of bundle costs in the event that you exhaust your data allowance or that your contract comes to an end. The following privileges and benefits are provided by the company:
You can register for their services using your previous MTN SIM card if you want to.
The firm provides a number of really attractive bargains, one of which is an unlimited 2 Mbps plan. This service is available for a monthly fee of R84 for residential usage, R285 for the premium deal, and R416 for the business package.
Additionally, the organization provides a variety of various unlimited wifi plans, each of which is differentiated according to the connection speed. Depending on your internet demands, they provide 1MBS, 2MBS, 4MBS, 8MBS, 10MBS, 20MBS, and 40MBS offers; nevertheless, it is obvious that the higher speeds are aimed at business clientele.
3. ITNT (Uncapped Wifi Deals In South Africa)
Next on the list is ITNT, which offers a wide variety of mobile data services at affordable price. If what you are searching for is a mobile network that can give you with exceptional service while staying within your financial means, then you should choose this particular service provider.
This supplier offers you freedom; there are no expenses for services that are not included in the bundle, and there are no fees for switching between different bundle packages. The following is a list of some of this provider's additional benefits:
R59 for 500MB
R113 for 1GB
R226 for 2GB
R452 for 4GB
R903 for 8GB
4. Vox Telecom
Vox Telecom has managed to win the loyalty of a significant number of South Africans thanks to its aggressive marketing as well as its extremely good and reasonably priced internet connection services.
This service provider is highly regarded by a great number of customers since it enables them to control their spending within their budgets by preventing them from surpassing their allotted amount of data.
If you sign up for their unlimited wifi monthly plan, you can take advantage of their consistently low prices and stable internet access throughout the whole billing cycle.
You can obtain 1 mbs of data for a month for R99, and you can get faster speeds for very little additional cost, such as the 2 mbs offer for just R149 a month, the 4 mbs deal for R 299, and the 20 mbs deal for R402.
There are more discounts offered by the corporation, but we've decided to stop here because those other discounts are more expensive and are geared toward businesses rather than individual consumers.
5. Mweb  (Uncapped Wifi Deals In South Africa)
Mweb is  another firm that provides an excellent value for the money in terms of their wifi internet access services.
The firm provides a wide variety of internet bundles, each tailored to the customer's specific needs and budgetary constraints. If you go with Mweb, you have complete control over how much you spend on data each month, and you won't have to pay excessively expensive fees for internet use that is not included in your package.
The unlimited internet wifi options that MWEB offers are paid monthly, and the prices are pretty affordable. For example, the 2 mbps per second deal costs R99, the 4 mbps per second deal costs R219, the 20 mbps per second deal costs R399, and so on.
You may be eligible for these bargains according to the amount that you are able to spend.
6. WIRUlink
Wirulink is yet another organization that offers fast broadband services to customers in the South African market. They provide a variety of packages that may be tailored to your requirements as well as your financial constraints.
Check this out if you are seeking for an affordable and dependable internet wifi service; it could be just what you're looking for.
In addition to this, they provide limitless monthly subscriptions that start at R499 per month and range from 5MB to 50MB in data capacity.
Conclusion: Cheapest Uncapped Wifi Deals In South Africa
As a result of the rapid advancement of technology, practically everything that we do requires a significant amount of data storage and transfer, and the most inexpensive and least expensive uncapped wifi packages in South Africa are closing in on the race to meet this demand.
We would not be able to conduct financial transactions, communicate with one another in the same way that we do now through social media, receive information in real time, nor would we be able to enjoy entertainment at the same breakneck pace that we do if we did not have access to the internet and its data connectivity.
Prices for data are very variable and can change at any time. You have to be aware that the pricing might fluctuate very rapidly in order to account for the high level of competition that exists in the South African market.
In addition, telecommunications firms maintain the right to alter their rates at any time, as well as terminate any contract plans or other products, without providing prior notice.
Cheapest Uncapped Wifi Deals In South Africa 2023 – Newshub360.net
CHECK THIS OUT:
♦  Top 20 Highest Paid Footballers in South Africa 2023
♦  Top 20 Highest Paid Footballers at Mamelodi Sundowns 2023
♦  Top 20 Highest-Paid Footballers at Kaizer Chiefs [ Billiat is 2nd ]
♦   Top 20 Highest Paid Footballers at Orlando Pirates 2023
♦   Top 20 Highest Paid Footballers at Supersport United 2023
♦   Top 20 Highest Paid Footballers at Royal AM 2023
♦  Top 10 South African Footballers Who Went Broke After Retirement
♦  Top 10 Richest Football Club Owners in South Africa [ Motsepe is 2nd]
♦  Top 10 Most Expensive High Schools in South Africa 2023
♦  Top 10 Richest Football Clubs in South Africa
Credit :www.Newshub360.net