The 9 Best Cheap Caribbean Vacations 2023: Don't dismiss a cost-effective Caribbean trip. There are a lot of fabulously affordable choices available to you, which will enable you to stay to your budget while still having the opportunity to experience a memorable tropical getaway.
It is possible for almost every kind of traveler to enjoy a holiday in the Caribbean, since the region is home to a diverse range of accommodations, ranging from quaint beachside boutique hotels to welcoming all-inclusive resorts for families.
9 Best Cheap Caribbean Vacations 2023
1. Sweet Retreat Hotel, Bequia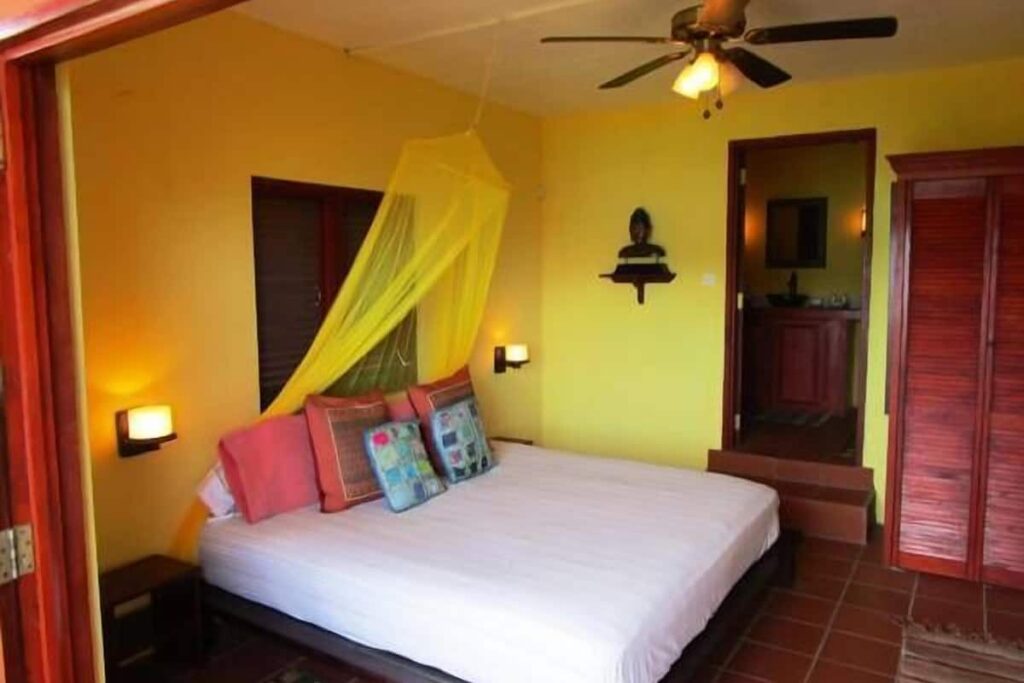 Bequia is sometimes referred to as a hidden treasure. It is characterized by its lush vegetation and rugged terrain, and it has been dubbed "the most perfect" of all the islands in the Caribbean.
It is the location of Princess Margaret Beach, which is well-known for being one of the greatest beaches in the area since it is a relatively untouched piece of paradise, and it is only a few feet away from the peaceful city of Port Elizabeth, which is known for its colorful wooden houses and a few scattered beach bars and restaurants.
You'll discover some of the world's greatest areas for snorkeling right here, as well as shady nooks that are perfect for taking a nap or reading a book while admiring the palm and sea grape trees.
The Sweet Retreat Hotel makes it possible for guests to experience all of this at a price that is favorable to their wallets (and breakfast is included in the cost of their room).
The little property has only a few rooms, each of which offers stunning views of Admiralty Bay and Lower Bay Beach, both of which are loaded with yachts.
Key Amenities:
Intimate rooms with private entrances and balconies
Access to Lower Bay Beach and complimentary beach equipment
Homemade breakfast included daily
2. Siesta Hotel, Grenada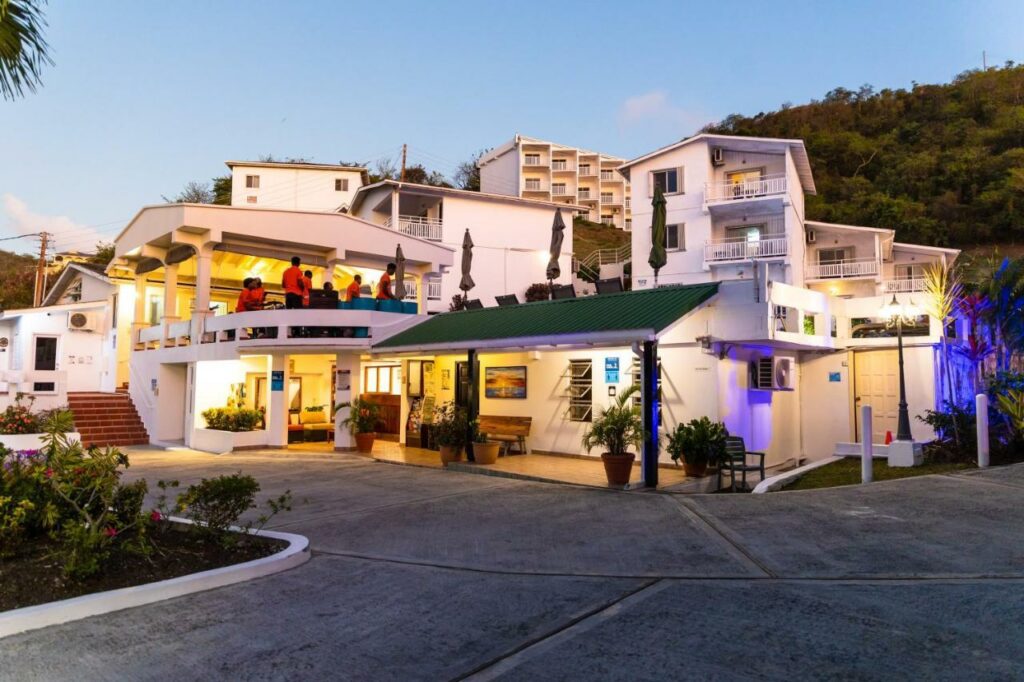 Because only a few people travel there, Grenada is not just a good deal for those who do make the trip, but it is also likely to be a location where you won't have to compete with a large number of other tourists.
One of the most stunning harbors in the Caribbean can be found at St. George's, and its plethora of hues are perfectly mirrored in the seas, which are crystal clear and turquoise in color.
There will not be a large number of luxury resorts, but rather, you will come across smaller, more cheap accommodations like the Siesta Hotel.
This charming boutique hotel is conveniently located near Grand Anse Beach. They even provide complimentary airport shuttle service in order to make your stay as convenient as possible.
Key Amenities:
Access to Grand Anse Beach
On-site restaurant and pool
Free airport transfer
3. Hotel Riu Negril, Jamaica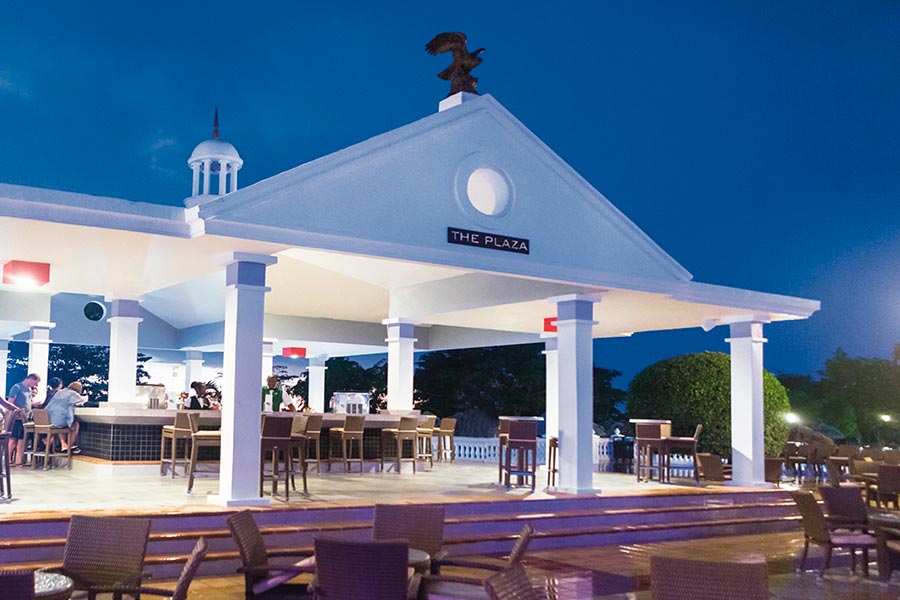 One of the greatest deals in the Caribbean can be found at this beachfront resort that offers all-inclusive accommodations. It is tucked away in the most western part of Negril, which is considered to be one of the most desirable locations in all of Jamaica.
Although it is located directly on the beach, one of the most popular locations for guests to hang out is on the loungers that are shaded by umbrellas and are situated around the hotel's two enormous swimming pools, each of which is more than 3,000 square feet in size.
Due to the fact that all of the guest rooms include complimentary mini-bars as well as liquor dispensers that are refreshed on a consistent basis, the establishment frequently draws individuals who are seeking for a wild time.
The nightclub at the resort gets visitors up on their feet and dancing the night away to terrific reggae, and when some peace and quiet is desired, the solarium terrace is the perfect place to find it.
Key Amenities:
All-inclusive with 24/7 dining and drinks available
Beach access, three pools and fitness center with sauna
Daily entertainment for kids and adults
Best Cheap Caribbean Vacations
4. Iberostar Rose Hall Beach, Montego Bay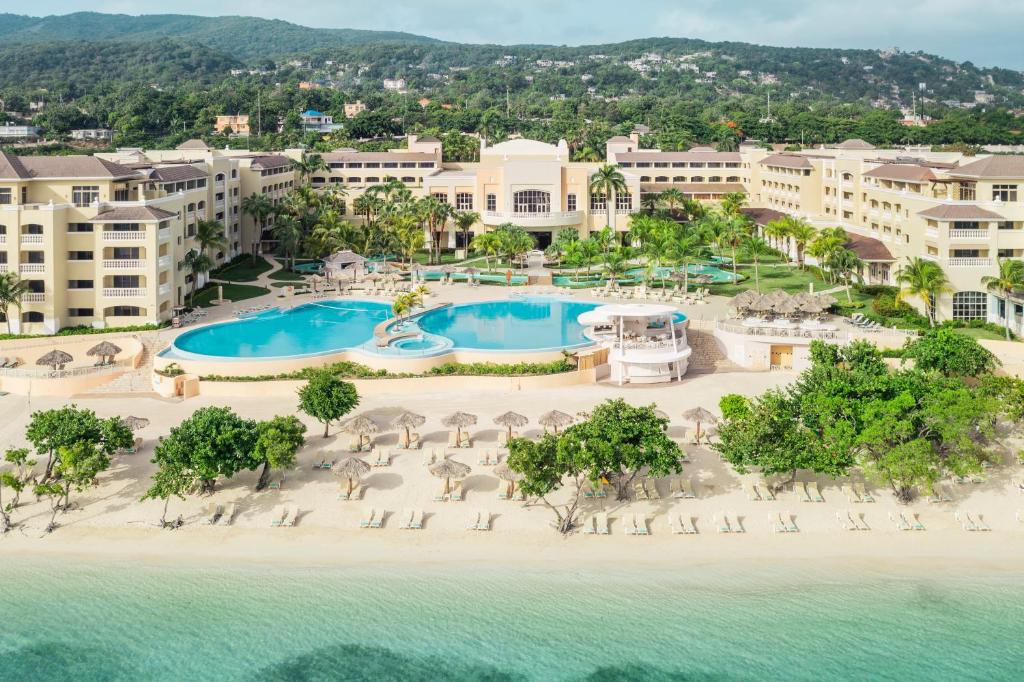 Montego Bay, which is located in Jamaica, is one of the few places that maintains reasonable prices even throughout the peak travel season, which runs from approximately the middle of January to the beginning of April.
If you're looking to get away from the winter blues, you've certainly noticed that many of the Caribbean islands charge significantly higher prices during this time of year.
It is possible to find affordable accommodations, and there are even a few high-quality all-inclusive resorts that provide a lot of alternatives that give a very excellent value, such as the Iberostar Rose Hall Beach.
This five-star, all-you-can-drink megaresort is famed for its exceptional cuisine, booze, service, and activities, which include free dive trips.
It dominates its rivals in every way. This is an excellent option for families since it has both a spa and a kids facility right on the premises.
Key Amenities:
Packages including food and drink
On-site spa, beach access and water activities
Daily entertainment with kids' club
5. Bougainvillea Barbados, Barbados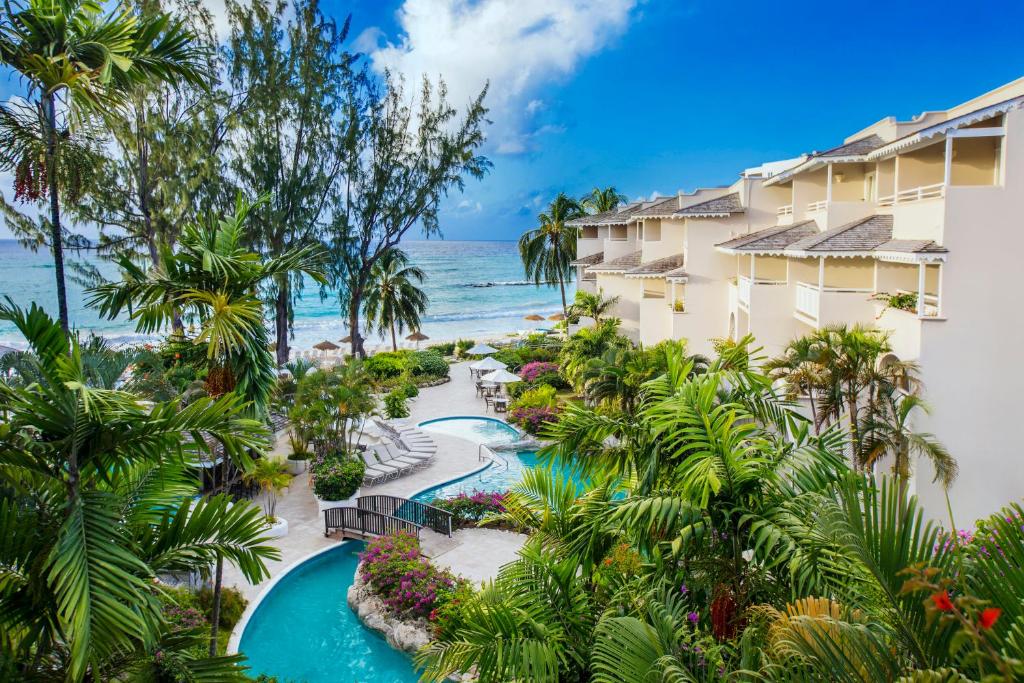 Not only are direct flights from major cities making travel to Barbados more affordable than it has ever been, but visitors may also find low room rates at the island's resorts. On the island's southwestern shore is where you'll find the resort known as Bougainvillea Barbados.
It is simple to save money on meals thanks to the kitchen or kitchenette that is provided in each room, and visitors also have the option of dining at one of two restaurants that are located on the water.
The hotel also provides water activities, in addition to having a kids club, a spa, and a fitness center.
Key Amenities:
Beachfront rooms with kitchenettes
Pools, water sports on beach and fitness center
On-site spa and kids' club
6. The Catamaran Hotel, Antigua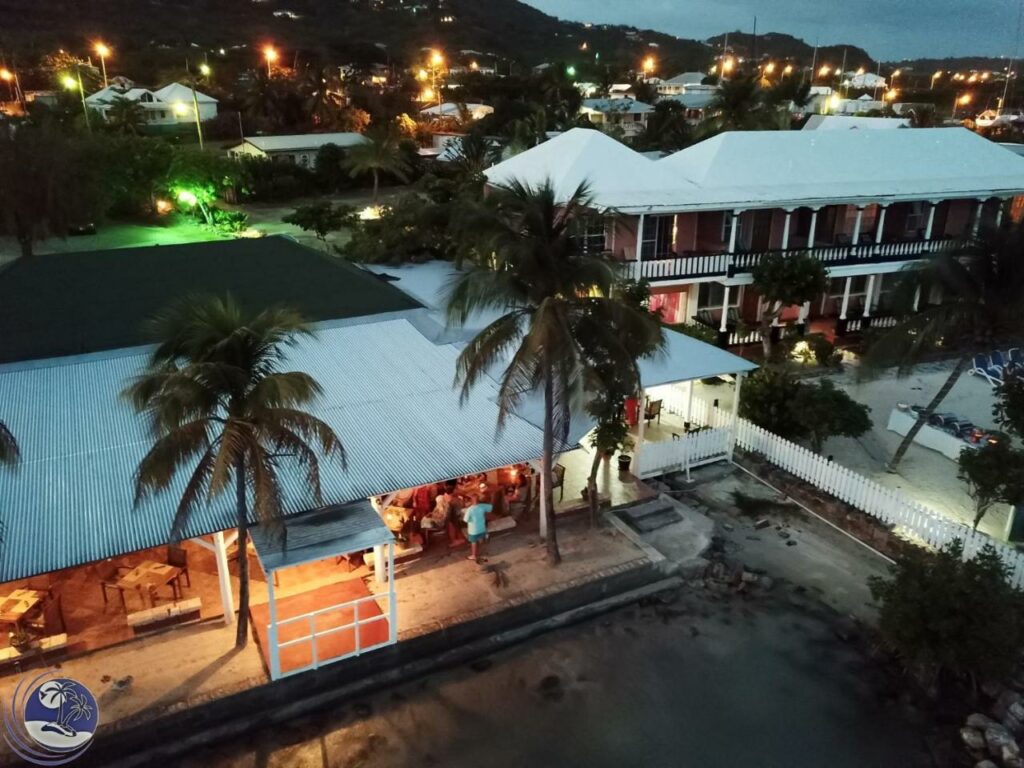 After spending a night in a room at The Catamaran Hotel, you won't ever want to pay hundreds of dollars again for a room in the Caribbean since the hotel is so amazing.
It is nestled away amid tropical flowers and palm trees on the southern coast of Antigua and is only a short stroll away from the center of English Harbour on the island of Antigua.
You can enjoy the views that spread across the harbor and the beach from your balcony, and the rooms open out immediately onto a tiny, intimate length of sand where you may hire a rowboat at no additional cost to explore the secret beaches that are located around the bay.
The extremely reasonable prices include both air conditioning and WiFi in the room at no additional cost. This hotel was highlighted not just for its positive body image support but also for the fact that its rooms have been renovated to accommodate guests of a larger size.
Key Amenities:
Rooms with kitchenettes and balconies on hidden beach
Accommodations for plus-sized guests
Sunbathing deck and pool
Best Cheap Caribbean Vacations
7. The Coral at Atlantis, Paradise Island, Bahamas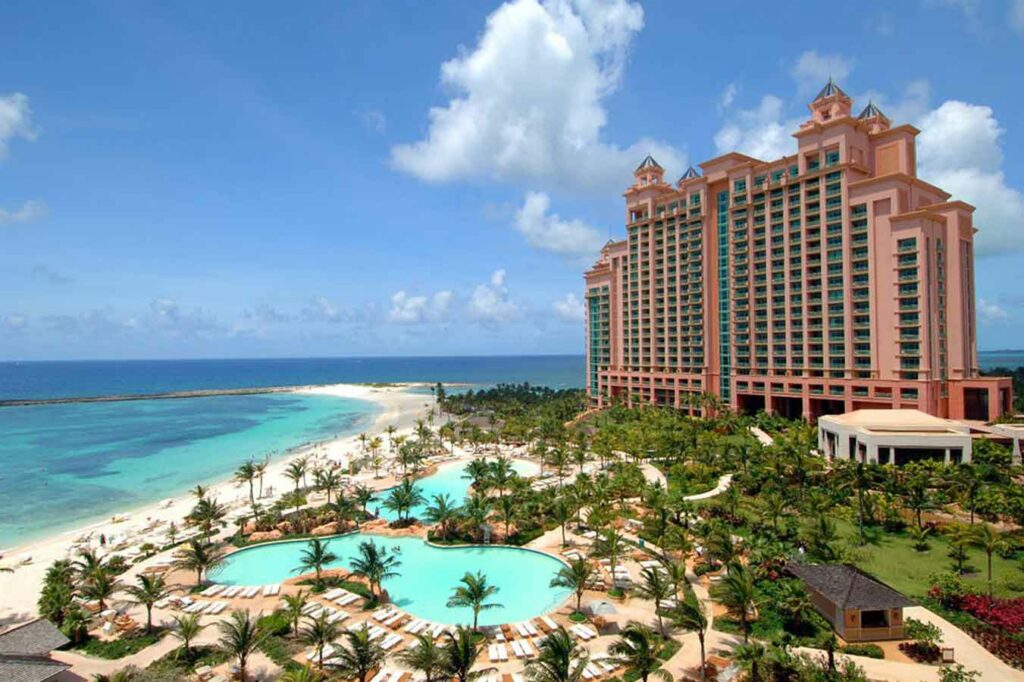 The Coral at Atlantis is dubbed the resort's "cheap seats," despite the fact that several upgrades have been done to bring it in line with current standards, such as the installation of flat-screen TVs, mini-fridges, and coffeemakers stocked with Starbucks.
However, if you have your heart set on staying on Paradise Island, staying at Atlantis will give you with the most value for your money. Just bear in mind that the hotel's room rates are the lowest, but the restaurant pricing may be rather pricey.
You will have access to 11 pools, including a lazy river and a big pool that stands adjacent to the structure, as well as an extensive stretch of white sandy beach and free entrance to Aquaventure, marine exhibitions, a casino, and nightlife. In addition, you will have access to all of these amenities during your stay.
Key Amenities:
Family-friendly, spacious rooms and suites
Free access to Aquaventure water park
Marine exhibits, beach access, casino and nightlife
8. Princess Heights Luxury Boutique Condo Hotel, St. Martin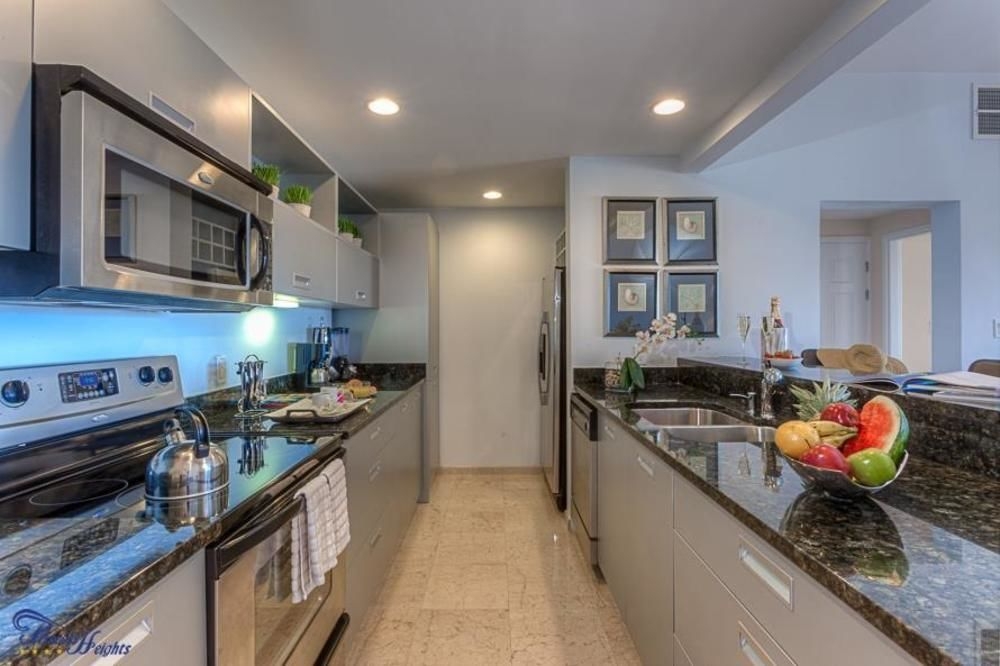 Princess Heights is situated on a magnificent cliffside in St. Martin, overlooking Dawn Beach, and provides jaw-dropping views of the surrounding area from practically every vantage point, including the rooftop pool and the vast, private balconies offered by the accommodations.
Each of the one- or two-bedroom condo-style units contains a complete kitchen, as well as a pull-out sofa, which makes it simple for groups of friends or families to save money while still being comfortable.Despite the affordable pricing, each of the condo-style rooms includes a full kitchen.
The facility does not have its own restaurant or bar; nevertheless, visitors are only a few steps away from the Westin resort, which provides quick access to a variety of eating options, as well as a casino, shopping, and the beach.
Key Amenities:
Condo-style units with full kitchen and private balconies
Rooftop pool open 24 hours a day
Conveniently located to beaches, restaurants and bars
9. Arubiana Inn, Aruba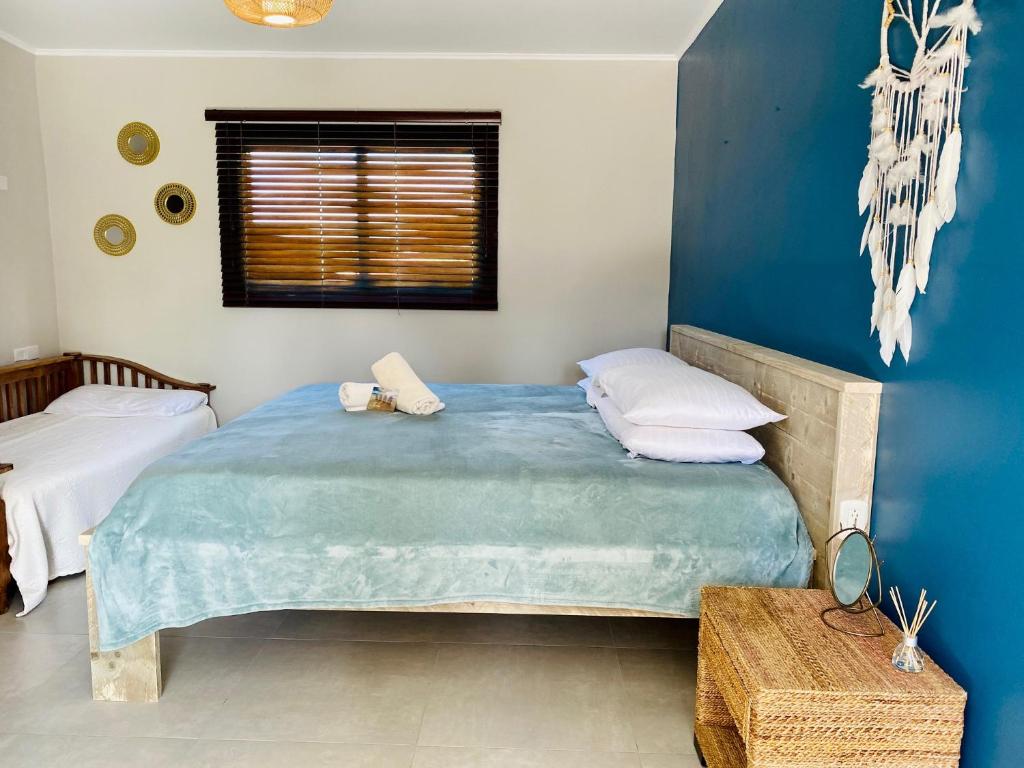 The Arubiana Inn is not at all like the other hotels that are larger and more impersonal and offers one of the best deals in the Caribbean at one of the lowest possible prices.
The pleasant Dutch innkeeper will give you a warm welcome, and while restaurants, shopping, and sights in the Noord district are just a short drive away, Eagle Beach is readily accessible on foot.
The swimming pool in the courtyard, which is surrounded by palm trees and hammocks, provides for an excellent location to rest or socialize with other guests in the evening.
This little facility has a limited number of rooms, each of which features a spacious, comfortable bed as well as a mini-fridge that is stocked with complementary beverages.
Key Amenities:
Rooms with pool views and stocked drinks
Rates that include breakfast available
Conveniently located to Eagle Beach and Noord district
9 Best Cheap Caribbean Vacations 2023 – Newshub360.net
Related Post

Credit : www.Newshub360.net