13 Luxury Hotels in Upstate New York 2023: The landscape of upstate New York is very stunning, with activities such as canoeing, kayaking, and fishing on its many glistening lakes, trekking its towering mountains, and enjoying the fall foliage, which is known for its spectacular colors.
There are quaint little villages, a plethora of vineyards, and lots of hotel options that are luxurious.
You'll be able to discover exactly what you're looking for among the fantastic luxury hotels in the area, whether you're interested in a place where you can enjoy complete relaxation through activities such as spa treatments, a location that has a wide variety of activities, or something that combines the two.
Top 13 Luxury Hotels in Upstate New York 2023
1. Mohonk Mountain House – New Paltz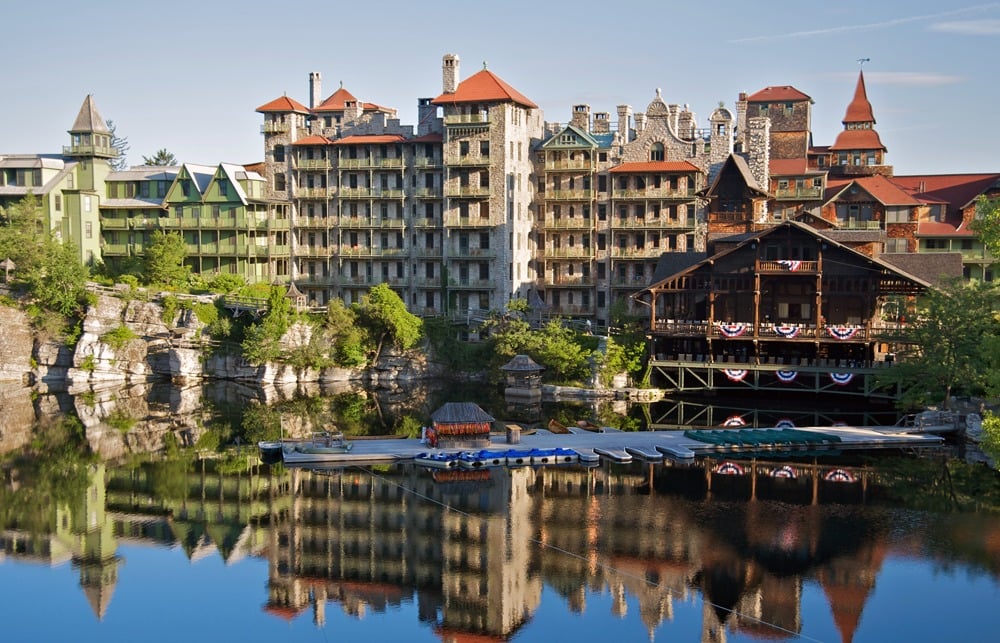 Mohonk Mountain House is a hotel in Upstate New York that is a must-stay. It has the appearance of a cliff-top castle and is surrounded by wildness at the border of Lake Mohonk.
This provides an unusually serene environment that is only 90 minutes from New York City yet feels as though it is on the other side of the planet.
It was constructed in the middle of the 1800s and has an exquisite Victorian atmosphere throughout, with expensive lodging available in the form of cottages, suites, and rooms.
The building is a National Historic Landmark. It is an all-inclusive resort, and guests may participate in a broad variety of sports, such as rock climbing, ice skating, and hiking.
Meals are served both outdoors and in the main dining room, and the cuisine focuses on the local produce and other goods that are accessible in the Hudson Valley.
2. The Sagamore Resort – Bolton Landing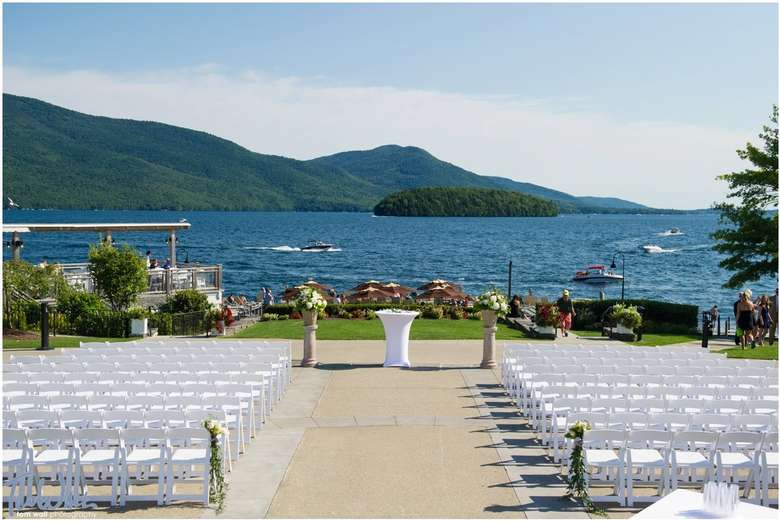 The Sagamore Resort has been there for close to 150 years and is a National Historic Landmark. It is located on the shores of Lake George.
There are a variety of lodging options available, ranging from lodge rooms and suites to condos with two bedrooms; some of these options have kitchens, fireplaces, and balconies or terraces with views of the lake.
Every room has a television and there is free Wi-Fi. Golfing, tennis, swimming in the outdoor pool, and fishing from the resort's pier are just some of the activities that guests may enjoy while staying at the Sagamore, which serves as a comfortable home base for exploring the surrounding area's attractions.
When it's time to rest, guests at this top New York spa hotel may choose from a wide variety of spa treatments, and the beauty salon provides services such as hairstyling and makeup application.
In addition, there are several eating establishments located on the premises, ranging from a café serving light fare to a steakhouse in the New York City style.
3. The Inns of Aurora – Aurora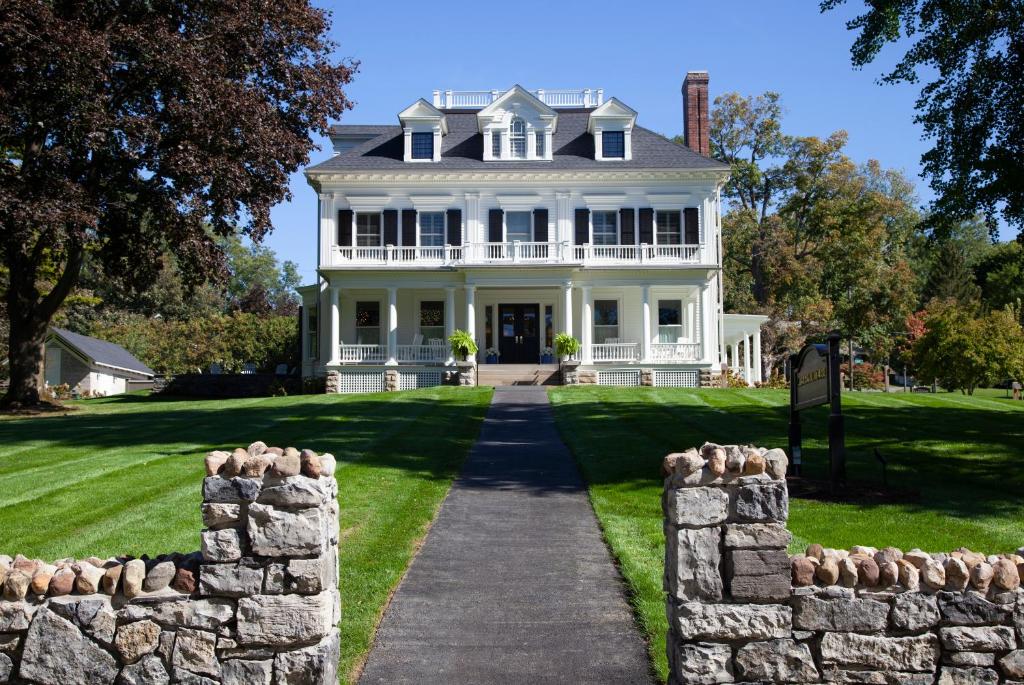 The Inns of Aurora is a cluster of four inns that are located in the village of Aurora and provide breathtaking views of the glistening waters of Lake Cayuga.
Every one of them conjures the feeling of an old-fashioned, laid-back stay by including expansive porches with Adirondack rocking chairs, sprawling lawns, and panoramic views of the setting sun.
The accommodations are sumptuous and uniquely constructed, with some of the suites including four-poster beds, marble fireplaces, balconies, and views of the surrounding lake.
All of them are equipped with TVs, Bose Bluetooth speakers, and Frette Italian linens. On-site activities are plentiful and include things like free paddleboards, kayaks, canoes, and yoga classes. Guests also have access to free bicycles, kayaks, paddleboards, and bicycles at no additional cost.
Before dinner, guests are invited to partake in a complimentary wine and cheese reception, during which they can peruse an inventive menu that features sophisticated American cuisine and seasonal delicacies.
It is also one of the hotels in the United States that has the most spectacular decorations for both Halloween and Christmas.
4. Lake Placid Lodge – Lake Placid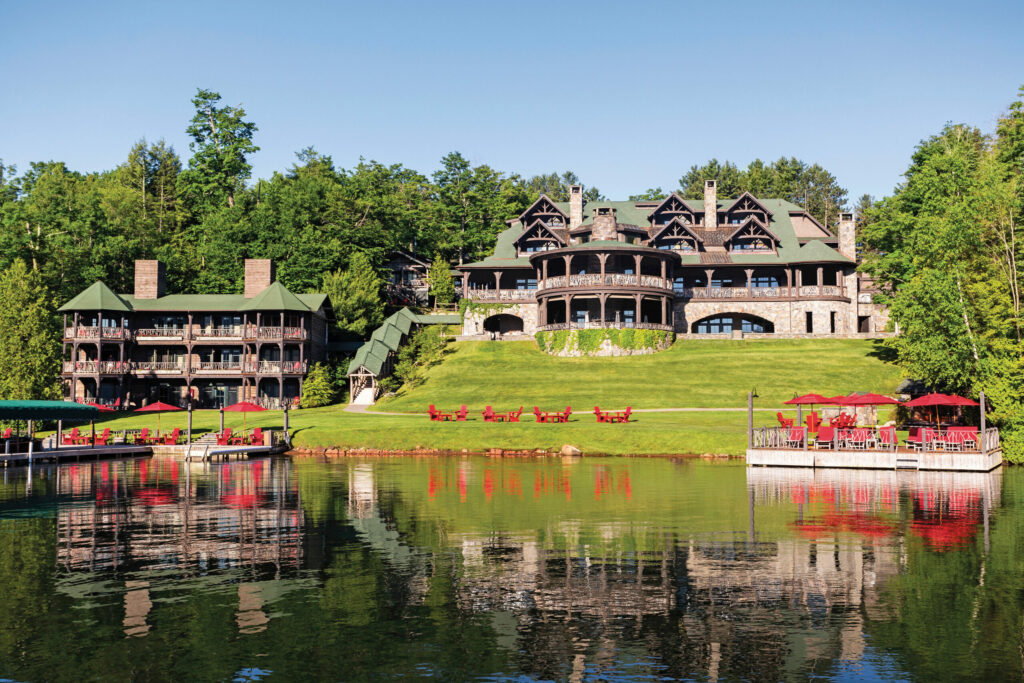 The only property that you'll find right on the water's edge in Lake Placid is the Lake Placid Lodge, which has a lakefront location. This secluded forest retreat is one of the best resorts in the United States for viewing the fall foliage.
It features both private cabins and rooms in the main lodge, all of which are decorated in a style that is characteristic of lakeside living, with elements such as stone fireplaces, an abundance of plaid, and large covered terraces that are furnished with Adirondack chairs.
If you want to do more than just relax, you may choose from a wide variety of activities that are offered throughout the year, such as skiing, snowshoeing, ice skating, kayaking, and canoeing.
Along with enjoying excellent beers at Maggie's Pub and s'mores while sitting around the bonfire, guests may indulge in delectable farm-to-table cuisine.
5. The Point – Saranac Lake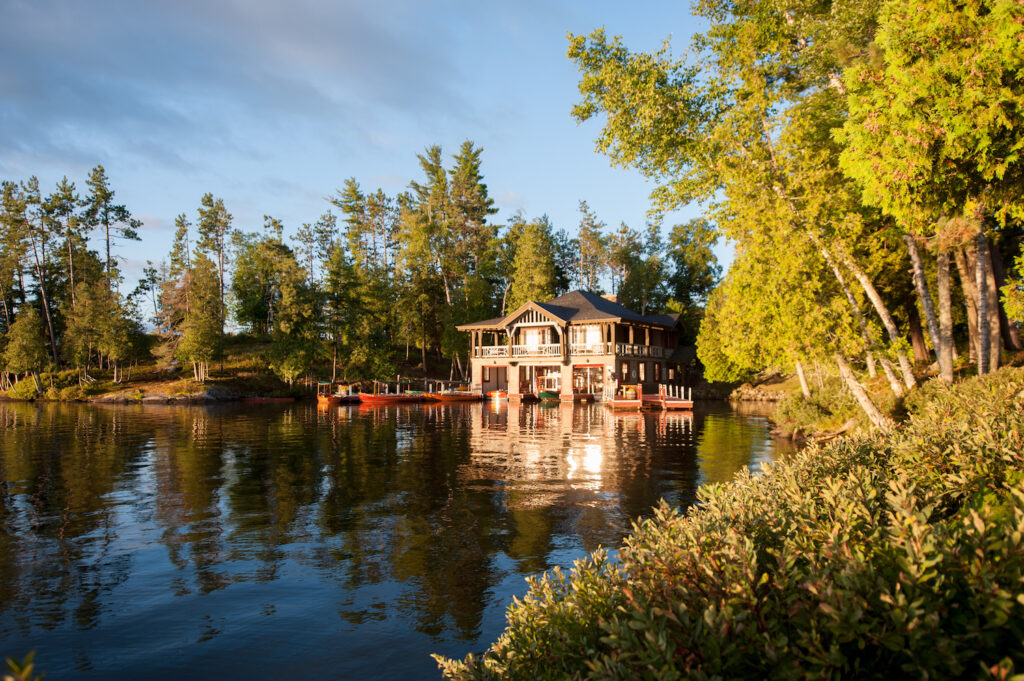 The upscale club for adults only The Point resort is located on seventy-five acres of land along the shores of Upper Saranac Lake, and it provides accommodation in the form of solitary log cabins.
Although it was originally constructed by William Avery Rockefeller as a private residence for his family more than a century ago, it is now used as a lavish "Great Camp" kind of stay and is furnished with antiques and beautiful art.
The guest rooms are located in four different structures and each one has a fireplace as well as a peaceful view of the lake. The majority are equipped with a patio or other outside seating space.
On-site guests have access to a wide variety of recreational opportunities, including free use of canoes, kayaks, and fishing equipment, as well as the chance to go boating, waterskiing, and fishing.
When it comes to dining, you have several options: you can start the day with breakfast in bed, you can have private picnics, and you can conclude the day with a four-course meal at a fine dining establishment.
6. The Gideon Putnam – Saratoga Springs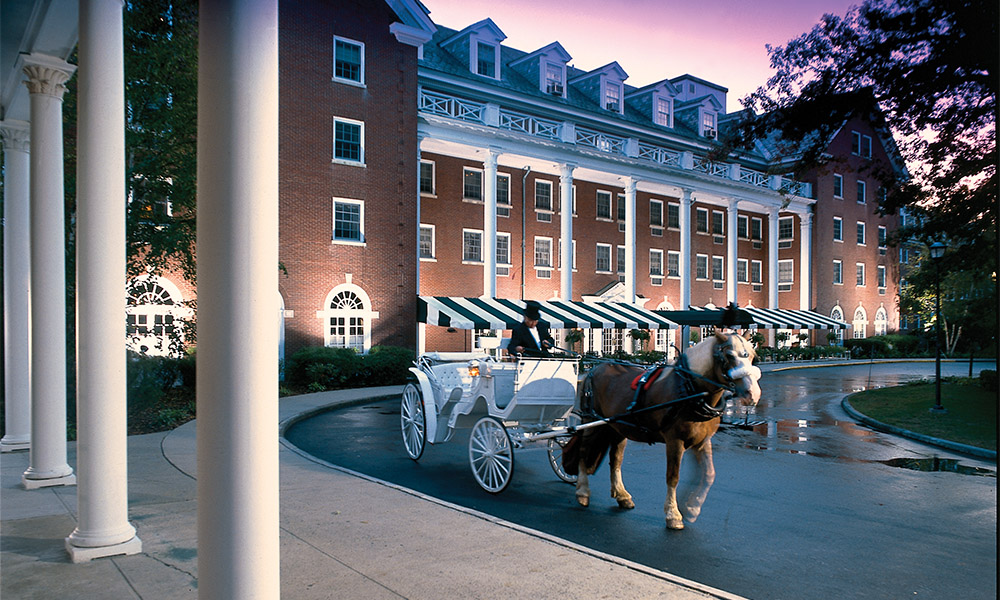 A tranquil location surrounded by trees may be found at The Gideon Putnam, which is located within Saratoga Springs Spa State Park.
It features a magnificent full-service spa where guests may enjoy a broad variety of relaxing treatments and mineral baths with the mineral water obtained from the city's famed subterranean springs (one of the reasons Saratoga Springs is a destination that cannot be missed in the state of New York).
In addition to having access to the park's swimming pools, guests have access to a fitness facility as well as a restaurant and bar that are open for breakfast, lunch, and supper.
Each room features a robe, a Keurig coffeemaker, a minifridge, a flat-screen television, and complimentary Wi-Fi.
7. Mirror Lake Inn Resort & Spa – Lake Placid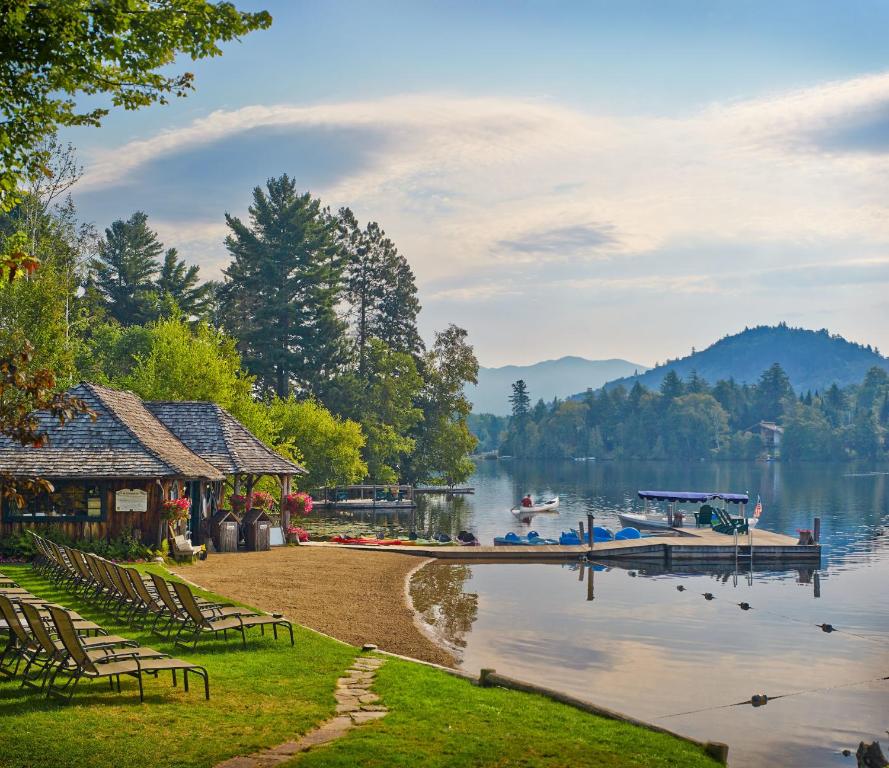 Mirror Lake Inn Resort & Spa is quite probably the most opulent resort in the state, and it is situated within the Adirondack Mountains alongside Mirror Lake. Each of the resort's windows offers a magnificent view of the lake, and the resort itself is surrounded by the mountains.
The more luxurious rooms and suites at this hotel provide amenities such as fireplaces, four-poster beds, jacuzzi baths, and private patios or balconies with views of the lake.
There is a broad range of activities that are available, including complimentary use of rowboats, paddleboards, paddleboats, kayaks, and canoes. Guests have exclusive access to these watercraft.
There is a huge indoor pool, an outdoor pool that is heated, a hot tub, and a fitness facility. Additionally, there are a variety of eating options, ranging from a casual bistro to a more upscale restaurant.
8. Belhurst Castle – Geneva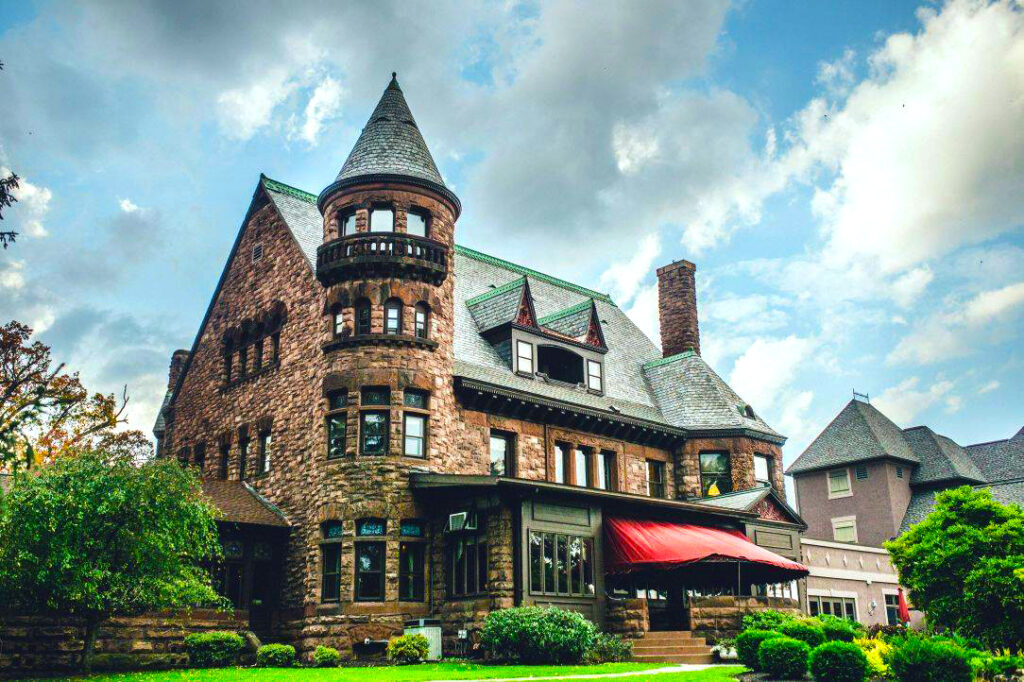 The Belhurst Castle, which dates back to the 19th century and is located on the shores of Seneca Lake, was formerly used as a private house.
Today, it serves as a magnificent and romantic escape with suites that feature antiques, canopy beds, and cast bronze fireplaces.
Some of them include private balconies and windows with stained glass. In this area, the Stone Castle Hotel is a well-known landmark, and directly on the hotel's grounds is the Belhurst Winery, which offers wine tastings and serves Rieslings and ice wines that have won awards.
In addition, guests may take use of distinctive spa treatments that take relaxation to the next level, as well as a sophisticated fine-dining restaurant and a relaxed bar.
9. Glenmere Mansion – Chester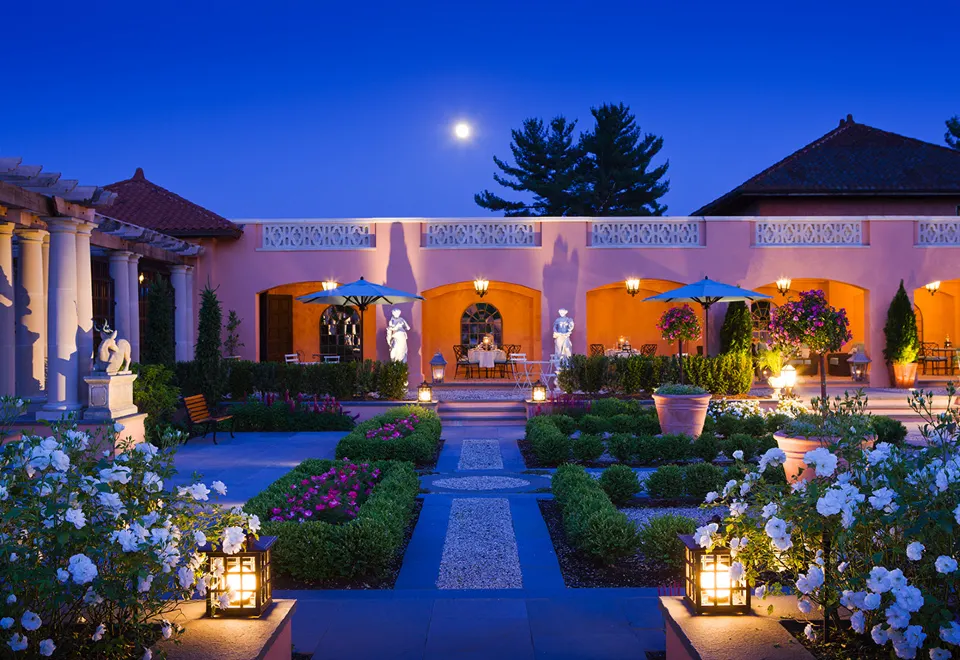 In the Hudson Valley, the Glenmere provides five-star accommodations on a site that spans 150 acres and features gorgeous garden walks.
It has 18 one-of-a-kind rooms that offer a quiet atmosphere and various luxury amenities, such as several bedrooms, living spaces with fireplaces, marble baths with in-floor heating, and big patios that are fully furnished.
There are two restaurants located on the premises, one of which serves upscale cuisine. In addition, there is an opulent spa and bathhouse.
Just a short drive will get you to some of the best golf courses and most beautiful hiking routes around.
10. Whiteface Lodge – Lake Placid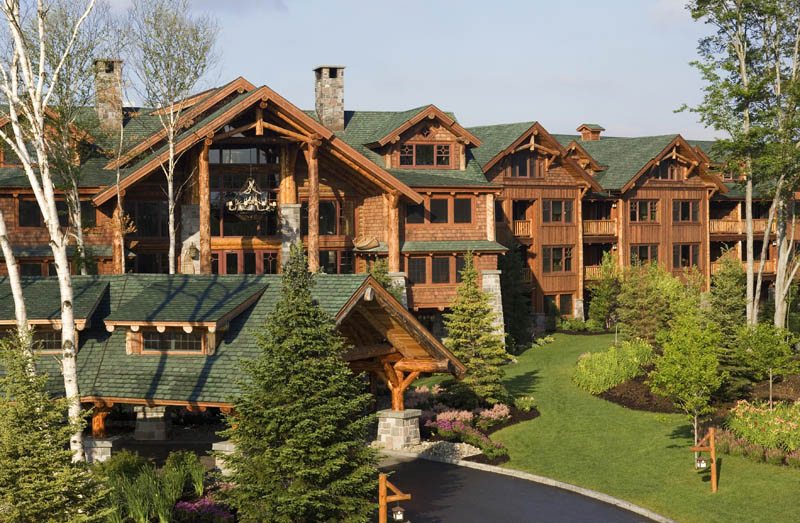 Whiteface Lodge was constructed from hand-milled lumber, and it boasts comfortable cast-iron stoves and leather couches. It is widely considered to be one of the most romantic lodges in the area, as well as one of the greatest lodges in the United States for a winter visit.
Come here for a taste of the good old fashioned outdoors, complete with the chance to trek through the woods on foot or horseback. Snowshoeing is another activity that can be done during the winter months.
There is also a gaming room, tennis courts, and an ice cream store in addition to a full-service spa, a private movie theater, indoor and outdoor swimming pools, a well-equipped fitness facility, and an ice cream shop.
The rooms are decorated in an Adirondack lodge design, and some of the bathrooms have jacuzzi tubs.
11. Mirbeau Inn & Spa Rhinebeck – Skaneateles
The Mirbeau Inn & Spa in Rhinebeck is designed in the form of a French chateau, and it is located on a site that features grounds that were inspired by the paintings of Claude Monet.
The property also features attractive walking trails and ponds. In addition to the exquisite spa, guests may participate in a number of different exercise courses, such as yoga and Pilates, throughout their stay.
Even the most basic rooms include separate living spaces with fireplaces, HDTVs, high-end sound systems, and huge bathrooms with soaking tubs, bathrobes, and luxury products.
The upscale on-site restaurant serves food that is, not unexpectedly, influenced by French cuisine. You will have access to a private lounge area as well as refreshments if you rent one of the Club rooms or suites during your stay.
12. High Peaks Resort – Lake Placid
High Peaks Resort is an affluent retreat in the Adirondacks that is spread across three separate estates near Lake Placid. It offers the perfect combination of proximity to well-known attractions and a diverse selection of retail opportunities in addition to a wealth of on-site facilities.
There are two outdoor swimming pools and two indoor swimming pools, as well as a fitness facility, and guests are welcome to utilize the paddleboards and boats provided at no cost while enjoying the surrounding lake.
The one-bedroom suites come with private entrances, separate living and sleeping rooms, minifridges and microwaves, and two private furnished balconies with breathtaking views of the water.
In addition, the apartments are equipped with a kitchenette. In addition, there are both informal and upscale dining options available right on the premises.
13. Geneva on the Lake – Geneva
Geneva on the Lake, a house in the Italianate style that is rich in history and located at the top of Seneca Lake, is a National Historic Landmark that serves as a perfect base for visiting the surrounding wine country.
You'll feel as if you've been transported to Tuscany thanks to the well maintained gardens and the Italian Renaissance structures that can be found there.
The suites and studios are exquisitely decorated, and each unit features a fully-equipped kitchen as well as a living area with a flat-screen television.
Some additionally have Jacuzzi spas, four-poster beds, and furnished patios with stunning views of the lake and dawn.
Guests may take use of the use of bicycles, lawn games, access to the on-site fitness center, and a pool that is open seasonally. Breakfast can be enjoyed on the hotel's outdoor patio or in the restaurant's magnificent columned interior.
13 Luxury Hotels in Upstate New York 2023 – Newshub360.net
Related Post

Credit: www.Newshub360.net