The 14 Resorts for Singles 2023 : Single and ready to organize a trip for yourself or a group of your single pals? You'll need a location with a lively nightlife, enjoyable activities, and, of course, all the facilities you'd expect from an excellent hotel or resort.
These resorts are perfect for a memorable trip for a single person since they are consistently ranked among the best for singles and because the reviews speak for themselves for many people.
The following is a list of the best resorts in the globe that cater to singles, so have a look at it to choose the perfect destination for your next holiday.
Top 14 Resorts for Singles
1. Temptation Cancun Resort, Cancun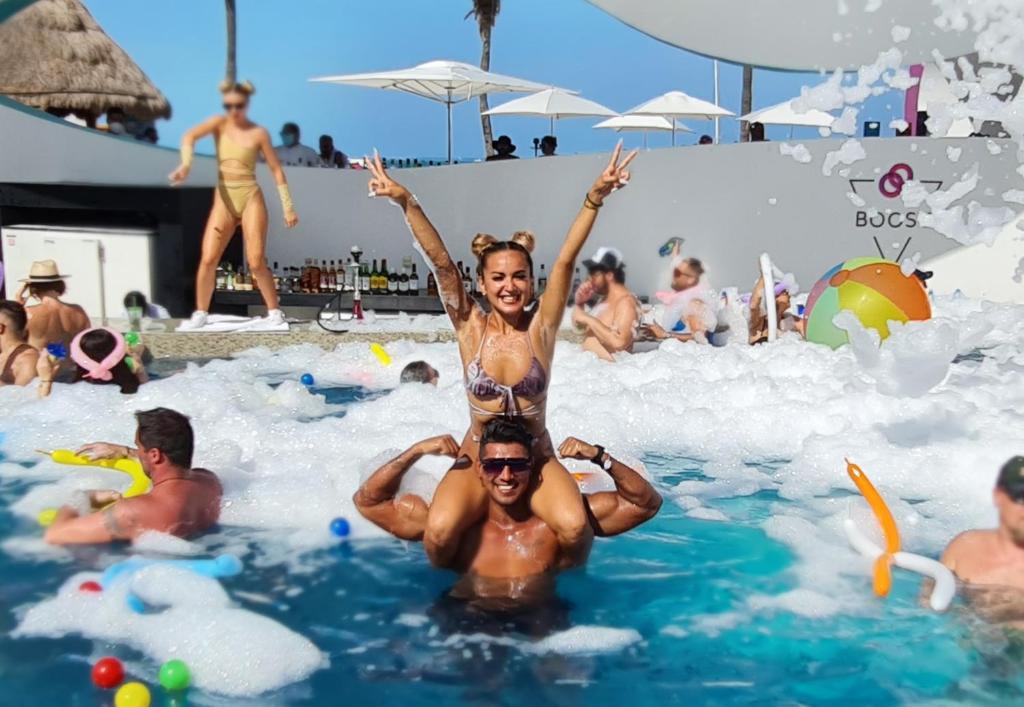 The Temptation Cancun Resort is recognized as one of the most luxurious and party-oriented adult resorts in Cancun. This resort is reserved completely for adults.It was conceived expressly with single adults on vacation as its target audience.
It comes with an all-inclusive package right on the beach, which includes meals, beverages (with both alcoholic and non-alcoholic alternatives), and a diverse selection of water sports and other activities.
The beach and pool area are topless-friendly, and the staff leads events that are meant to expose single guests to each other in entertaining and exciting ways.
These activities include things like a booze cruise to Isla Mujeres and team water baseball on the beach.
There is a wide variety of nightly live entertainment available, ranging from lingerie and pajama casinos to cabaret acts.
Key Amenities:
All-inclusive packages with alcohol included
Topless-friendly beach and pool area
Booze cruises to Isla Mujeres
Live evening entertainment
2. Hedonism II, Jamaica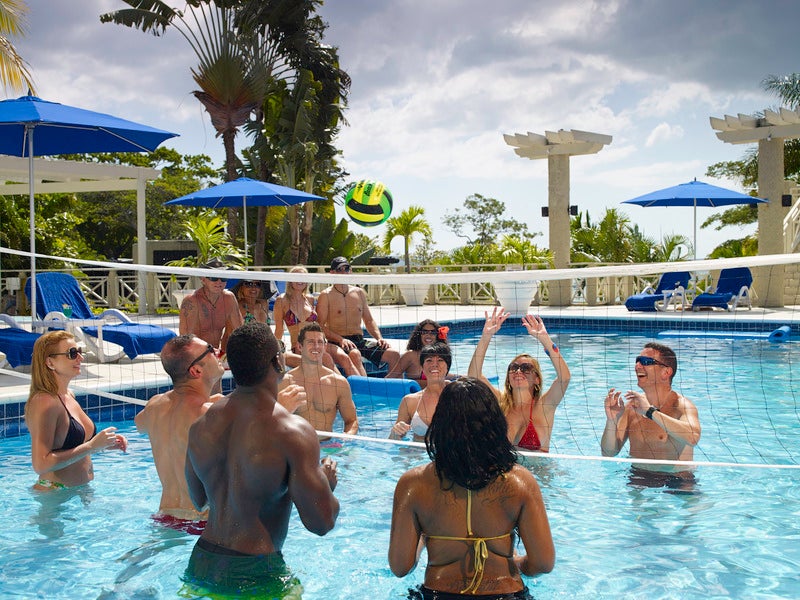 The adults-only resort that is referred to as being the most "over-the-top" in the world is Hedonism II, which is managed by the all-inclusive resort firm SuperClubs. Negril is home to a luxurious resort that does not require guests to wear garments throughout their stay.
In addition to all-you-can-eat and drink specials, it has all-night parties, two beautiful beaches (one of which is nudist), and bargains on sunbathing without clothes.
If you are looking to break free of your inhibitions and have a good time, this resort is the place to go. Every night there is a different party with a different theme, including the infamous jammies and pasties party.
Key Amenities:
Access to two beaches, one with nude sunbathing
All-you-can-drink-and-eat deals
Nightly entertainment and parties
3. Pure Salt Port Adriano – Mallorca, Spain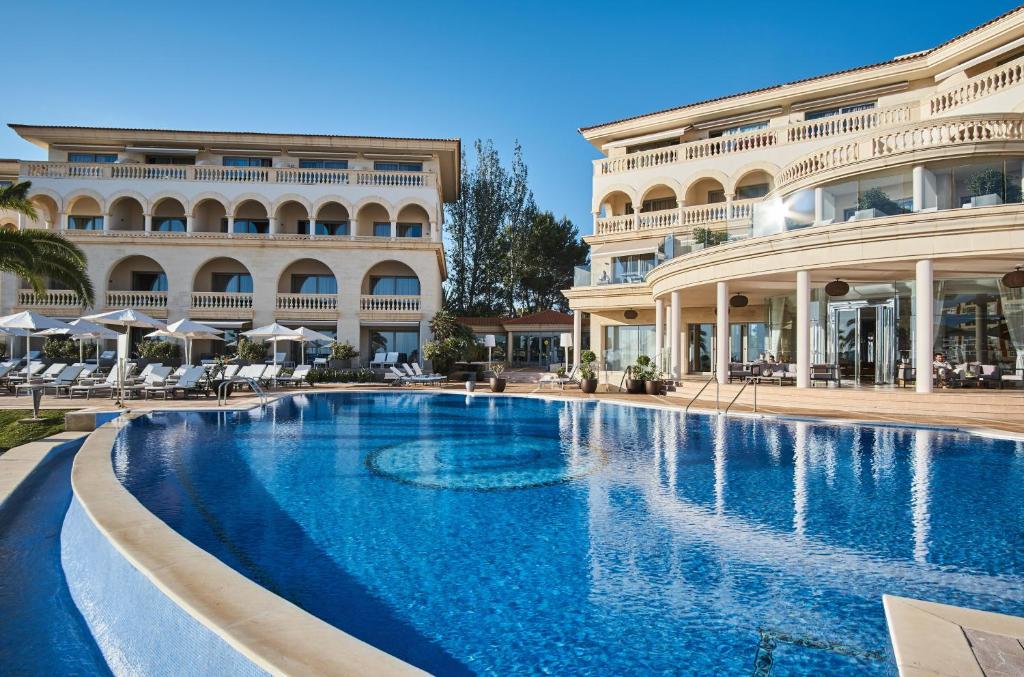 On the beautiful island of Mallorca, in the luxurious neighborhood of Santa Ponsa, you'll find the adults-only resort Pure Salt Port Adriano, which has been given the distinction of being ranked as one of the top hotels of its kind in the whole world.
It is the ideal vacation spot for solitary travelers who want to get away from the hustle and bustle of everyday life. You'll discover a wide variety of exciting excursions to go on within a short distance of the town of Palma, which is known for showcasing the works of famous painters such as Picasso and Salvador Dali.
This adults-only resort features large accommodations with panoramic views of the ocean, and it provides every amenity that could possibly be required for a relaxing getaway.
Relax on the gorgeous beach with soft, fine sand, play golf on some of the island's greatest courses like Golf Poniente or Golf Santa Ponsa, or unwind in the spa. These are just some of the things you can do on the island.
On-site activities like as scuba diving, jet skiing, and paddle surfing are all available, and the cafes within the hotel are well-known for the superb culinary selections that they provide.
Key Amenities:
Adults-only property
Set in an exclusive area on Mallorca
Spacious rooms with sea views
4. Breezes Resort & Spa Bahamas – Nassau, Bahamas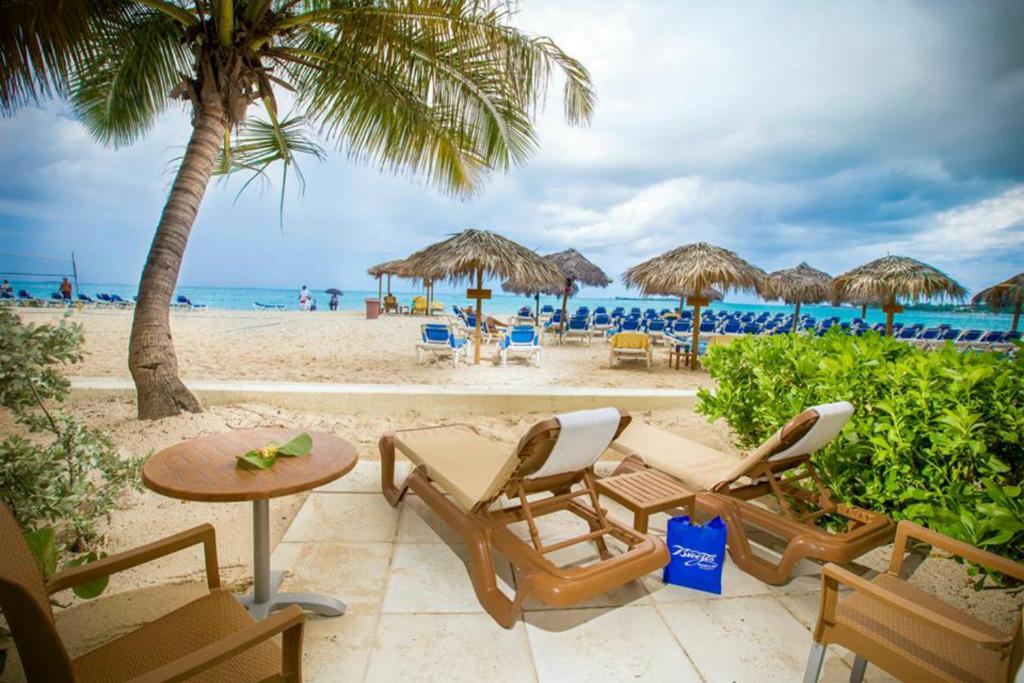 The Breezes Resort & Spa Bahamas, which is well-known for its excellent entertainment and exciting themed nights, is yet another fantastic option for solo travelers in the Bahamas.
It is one of the most affordable all-inclusive resorts in the world, and because it does not permit tipping, it may also be more affordable for single people traveling alone on a limited budget.
The property is located on Cable Beach, which is known for its beautiful white sand and powdery texture.
It has an outstanding location that is in proximity to casinos, busy pubs, a variety of popular nightclubs, cafés, and other social hotspots where individuals can mix and mingle with one another, making it perfect for singles.
In addition, there is a seemingly unlimited variety of activities both on land and in the water, such as beach volleyball and pool volleyball, free courses in windsurfing, kayaking, and sailing.
Other fun activities that may be participated in include a flying trapeze, body painting competitions, seaside bashes, a game area, and merengue dancing.
Key Amenities:
All-inclusive property
Set on the white sands of Cable Beach
Easy access to nightclubs, bars, and casinos
5. The BodyHoliday, St. Lucia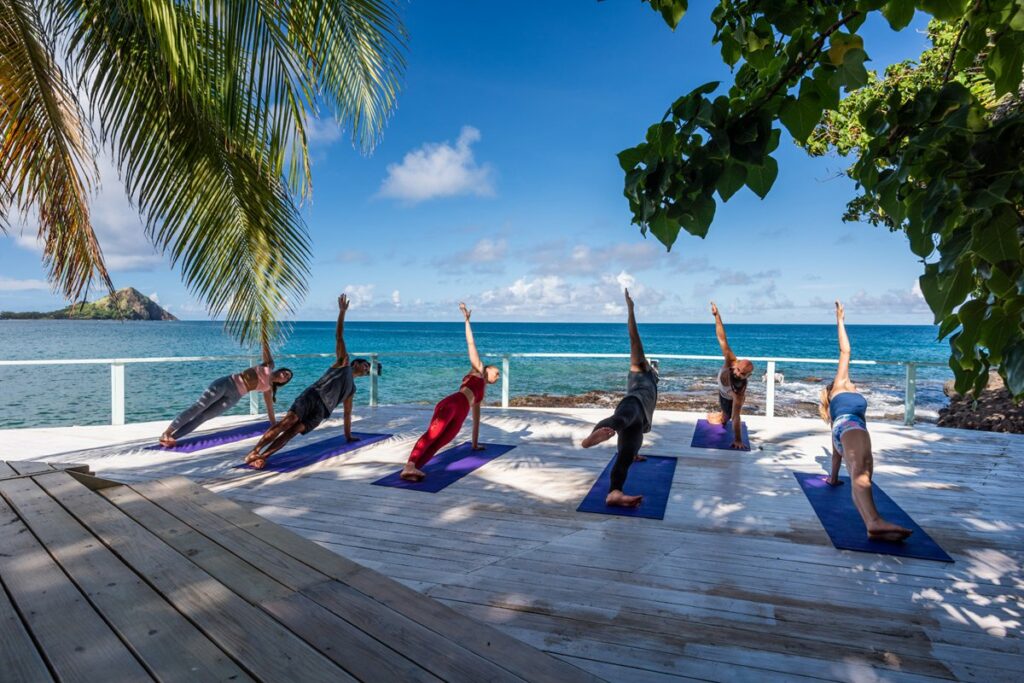 The BodyHoliday in St. Lucia is a highlight for single travelers in the Caribbean since it is nestled within a quiet cove, giving the ideal holiday place for individuals who wish to unwind.
This makes it a popular alternative for solo travelers in the Caribbean. It is also home to one of the finest spas in the world, making it an ideal destination for people who are in desperate need of some rest and relaxation.
Spend your time relaxing on the beach, getting a massage, attending a meditation class, or drinking cocktails at a hip seaside bar. All of these activities are enjoyable. You now have the opportunity to go on a vacation that is focused entirely on you.
Key Amenities:
6. Wymara Resort Turks + Caicos, Turks and Caicos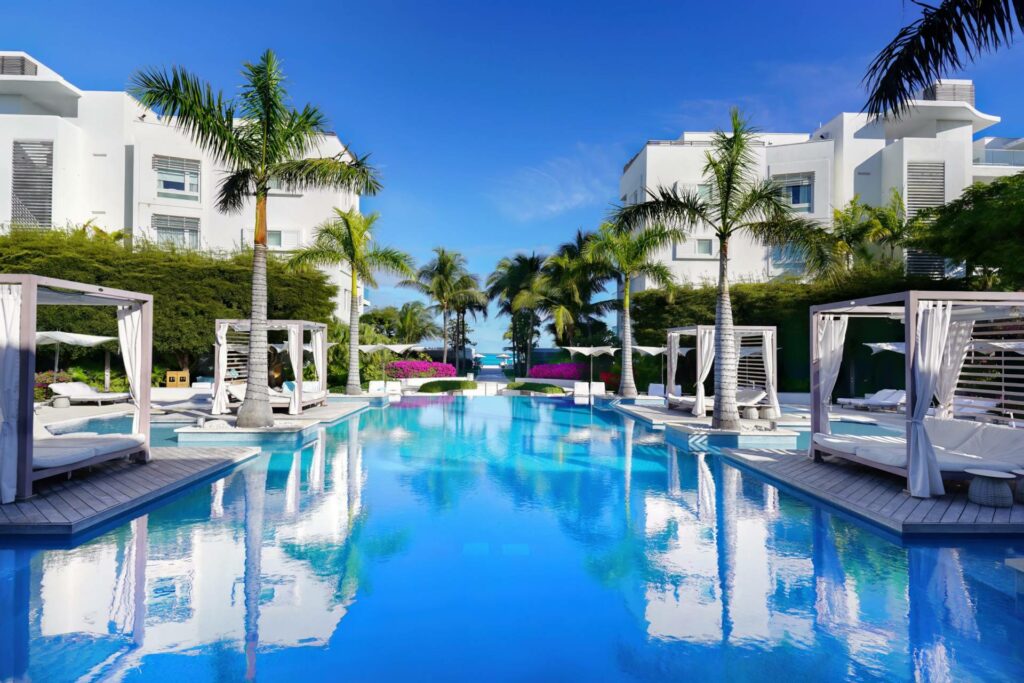 The Wymara Resort Turks and Caicos is a resort with the feel of a little boutique that conveys an air of elegant luxury throughout its all-inclusive suites. It provides the possibility for peaceful comfort and in-depth relaxation in addition to a wide variety of amusing activities.
Hobie Cat sailing around the shores of Grace Bay beach is a pleasant way to spend the day, as is taking use of the free kayaking and paddleboarding available.
You won't have to compete with anyone else for a lounge chair or a space on the powdery white sands of Providenciales if you take use of the wide infinity pool.
You are welcome to partake in the resort's lively nightlife, which consists of activities such as music and dance, in addition to the neighboring casino gaming.
The Casablanca Casino has all of the major gaming tables, Texas Hold 'Em Poker Tournaments, and slot machines. Guests of the resort have access to a complimentary shuttle that will take them to the casino.
Key Amenities:
All-inclusive property
Complimentary kayak and paddleboards
Large infinity pool
Shuttle to Casablanca Casino
7. Club Med Turkoise, Turks and Caicos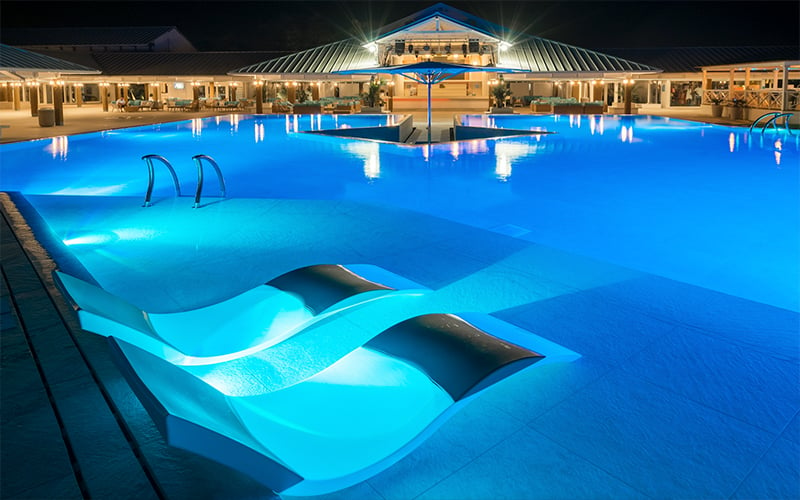 When it comes to resorts catering to singles, Club Med is often regarded as the industry leader. Club Med has hotels located all over the world, but the Turkoise resort in Turks & Caicos is one of its all-inclusive destinations.
It is an adults-only resort that features a gorgeous stretch of white sand beach extending for 12 miles along the edge of the sparkling Caribbean with a wide variety of choices for participating in water sports.
Experience more than 60 different sports, ranging from scuba diving and sailing to the opportunity to engage in flying trapeze and circus acts, as well as dancing beneath the stars.
The freshly renovated resort center features a swimming pool that has been recently cleaned, a main bar, and newly constructed Deluxe rooms.
Key Amenities:
Adults-only, all-inclusive property
Revamped resort center with brand new pool and main bar
Multiple on-site dining options
8. Hotel Riu Palace Paradise Island, Bahamas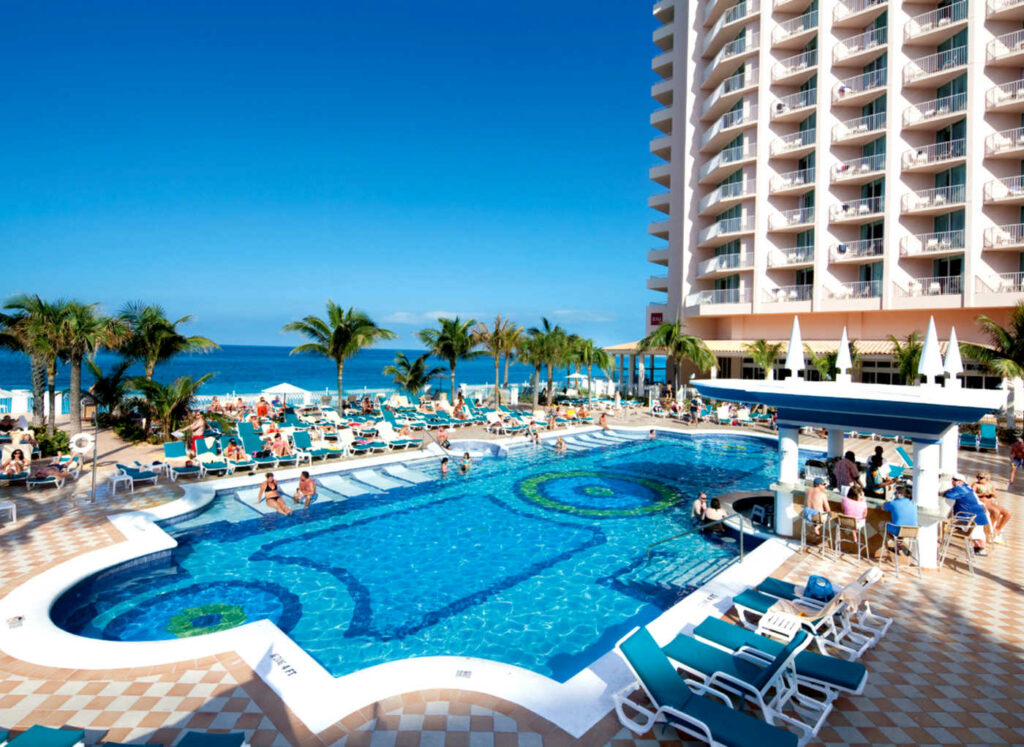 The Hotel Riu Palace is an adults-only paradise located on the white-sand beach of Paradise Island, and it is a good option for single people who truly want to socialize with other people.
This hotel features a number of recreational opportunities, including direct access to a private beach area as well as swimming pools, one of which features a swim-up bar.
After indulging in some sweets from the bakery and ice cream store called "Capuchino," you may taste some of the house specialities at the on-site restaurant, which include Japanese, Indian, and fusion cuisine.
There are live performances and music available, and adventurous solitary travelers may participate in activities such as windsurfing, scuba diving, or kayaking trips. After that, unwind at the Renova Spa with some time in the sauna or the whirlpool.
Key Amenities:
Adults-only, all-inclusive property
Set on a white sand beach
Swimming pools, one with swim-up bar
Spa with sauna and whirlpool bath
9. Occidental Grand Papagayo Resort, Costa Rica
The Occidental Grand Papagayo Resort is a beachside hotel that caters only to adults and offers an all-inclusive experience. This resort is an excellent choice for solo travelers.
You'll discover a wide variety of ways to unwind at this five-star resort in Costa Rica, in addition to a variety of activities that will provide you the opportunity to meet new people.
You may look forward to engaging in a variety of activities, such as kayaking and bocce ball, as well as eco-adventure excursions and diving, as well as an interesting program of daytime and nocturnal pursuits.
Enjoy an endless supply of top brand beverages at several bars, as well as an endless supply of meals and snacks, as you let free and dance the night away in the disco.
If you want to hang out and relax, you may lay alongside the free-form pool of freshwater with drink service provided by the concierge, bathe in the Jacuzzi, or treat yourself to a massage.
In addition, there is a spa that provides full services and golf courses in the area.
Key Amenities:
Adults-only, all-inclusive property
Beachfront location
Multiple bars
Free-form freshwater pool with drink service
10. The Grand Hotel Villa Serbelloni – Bellagio, Italy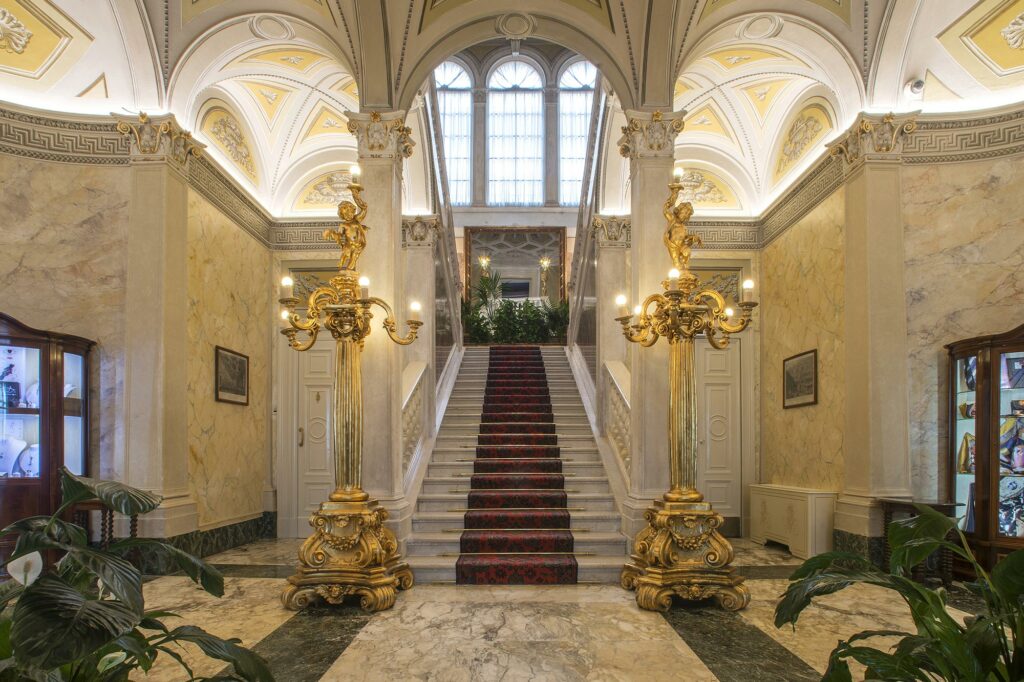 At The Grand Hotel Villa Serbelloni, you will be spoiled for choice when it comes to the gorgeous environment that surrounds you because of the hotel's serene and breathtaking position, which is bounded on one side by the mountains and on the other by the lovely waters of Lake Como.
This location is perfect for solo travelers who are searching for an escape from the hustle and bustle of everyday life while yet having access to a diverse range of activities to choose from.
Alternate between pampering yourself with beauty treatments at the Villa Serbelloni SPA and enjoying a refreshing beverage by the pool.
Alternately, you may ask the concierge to set up a boat ride for you to the ancient gardens along the lake in the springtime.
These gardens are a popular destination for tourists from all over the world. From this location, it is also possible to board the opulent Bernina Express for a once-in-a-lifetime adventure across the breathtaking landscape of the Alps.
Key Amenities:
11. Blau Varadero Hotel, Cuba
A journey of about an hour and a half east of Havana will bring you to the adults-only, all-inclusive resort of Blau Varadero, which is situated along an uncontaminated beach at the edge of warm Caribbean waters and offers a wide variety of activities.
You may enjoy live music at the bar and restaurants, as well as salsa classes, access to sports facilities, massages, a swimming pool, and a Jacuzzi.
Included in the price is breakfast, lunch, and supper, as well as a selection of local and international beverages, all of which are accessible around the clock.
You won't want to waste your time in Cuba by skipping out on seeing Havana, which will make you feel like you've traveled back in time with its colonial and neo-classical buildings and 1950s vehicles parked in front of it.
Key Amenities:
Adults-only, all-inclusive property
Set on an unspoiled beach
Live music and salsa lessons
12. Paloma Pasha Resort – Menderes, Turkey
The Paloma Pasha Resort is a five-star, all-inclusive establishment that can be found at the edge of the blue and turquoise waves of the Aegean Sea. The resort is situated in a serene region and has its very own stretch of sandy beach.
There are a ton of activities available on site, such as kayaking, Pilates, snorkeling, canoeing, diving, surfing, parasailing, and more. Because of this, you will have plenty of opportunity to remain occupied, as well as the ability to have fun and meet other people.
The on-site spa provides a variety of treatments, including as a Turkish bath, massages, body wraps, and facials. In addition, the facility features a sauna and an indoor pool for those who are seeking for a place to unwind.
The region is abundant with well-known historical sites that may be explored as well. There are also a number of exceptional eating alternatives available, such as a buffet including organic meals, the Ada Restaurant's fresh fish, and Safran's classic Turkish cuisine.
The resort also has open bars that are available around the clock, some of which serve organic wine produced on the resort's very own farms.
Key Amenities:
All-inclusive beachfront property
Private stretch of sand for guests
On-site spa with Turkish bath, massages, and body wraps
13. Meliá Istrian Villas for Plava Laguna – Umag, Croatia
Because of its breathtaking natural scenery and pristine, peaceful seas, Croatia has emerged as one of the world's most popular and rapidly developing tourist attractions.
The region of Umag, which is located along the Istrian Coast, features a verdant landscape that is tucked in between breathtaking award-winning beaches and tranquil seas of the peninsula, in addition to ancient market towns located immediately inland.
You'll find the chic oceanfront Meliá Istrian Villas in this location; these villas offer solitude while also providing convenient access to a broad array of facilities and services.
The hotel offers its guests the opportunity to participate in a variety of activities on a daily basis, such as water polo and water volleyball, aqua aerobics, yoga, Pilates, spinning courses, and more.
After dark, there is a variety of weekly entertainment including professional performances, themed parties, and live music.
Remodeled villas have brand new kitchens, living rooms, and dining rooms, as well as a gas grill and a Smart TV outside on the terrace.
Key Amenities:
Daily activities program that includes water sports
Nightly entertainment with theme parties, live music, and shows
Villas with kitchens, living rooms, and terraces
14. Hilton Grand Vacations at McAlpin-Ocean Plaza, Miami Beach
While South Beach might not be the finest spot to find your soul mate (or maybe it is? ), we're positive it's an excellent location for a good time at the moment.
This stretch of beach is home to some of the most popular nightclubs in Miami, and as a result, the beach scene is always packed with attractive individuals.
Right across the street from South Beach, in the middle of all the excitement, is where you'll find Hilton Grand Vacations at McAlpin-Ocean Plaza, which is a fantastic escape for singles searching for a diverse atmosphere.
The luxurious Art Deco hotel with all suites offers a variety of high-end facilities, including a jacuzzi on the roof of the building.
Key Amenities:
A rooftop deck and whirlpool
Across the street from South Beach
Art Deco-style suites with full kitchens
14 Resorts for Singles 2023 – Newshub360.net
Related Post

Credit : www.Newshub360.net